The National's Matt Berninger covers Mercury Rev on Colbert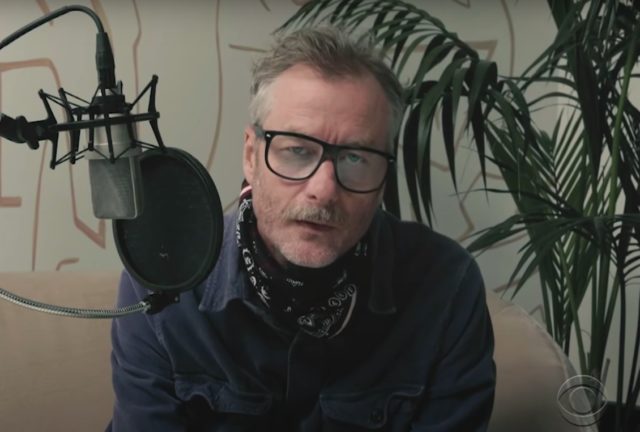 Because of the need for social distancing, late night TV has dramatically changed during the coronavirus outbreak, which means musical guests aren't performing on studio stages lately. But they're still performing in some fashion. Last night on The Late Show with Stephen Colbert, The National's Matt Berninger made a live appearance, remotely from his home, along with pianist Steph Altman. The duo performed a cover of Mercury Rev's "Holes," from the band's 1999 album Deserter's Songs. It was also Berninger's contribution to the 7-Inches for Planned Parenthood series earlier this year.
Watch the performance below.
The National's High Violet is featured on our list of the Top 150 Albums of the 2010s.
Berninger's debut full-length Serpentine Prison is due sometime later this year, though the release date has not yet been confirmed.