This Mortal Coil catalog reissues announced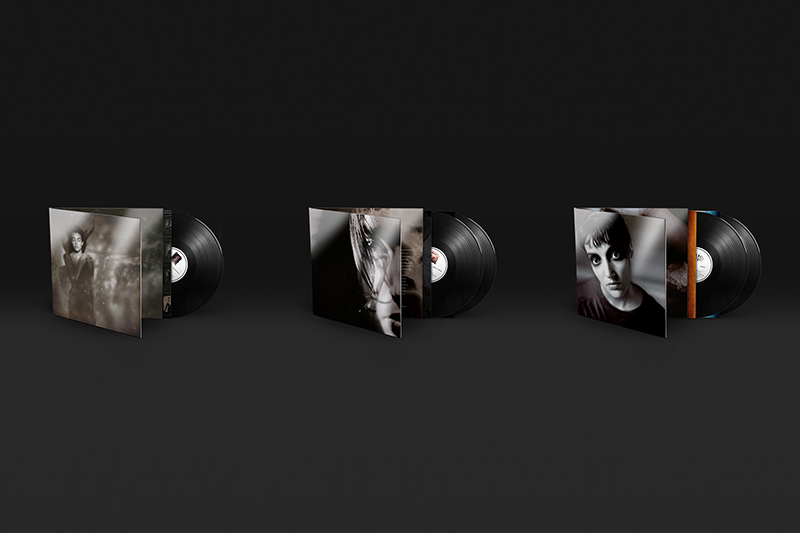 Ivo Watts-Russell, the founder of 4AD Records, released his own music under the name This Mortal Coil. His records would often feature collaborators such as Cocteau Twins' Elisabeth Fraser, Belly's Tanya Donnelly, Dead Can Dance's Lisa Gerrard, The Breeders' Kim Deal and Magazine's Howard Devoto among many others. This fall, 4AD is reissuing This Mortal Coil's classic albums It'll End In Tears (1984), Filigree and Shadow (1986) and Blood (1991). The albums will be released on October 26 on vinyl and CD. Each album is remastered, and each vinyl release will come packaged in high-gloss, hand-finished gatefold sleeves. The CDs are Ultimate High Quality Compact Discs. Take a look at the tracklists below.
It'll End in Tears tracklist:
A1. Kangaroo
A2. Song To The Siren
A3. Holocaust
A4. Fyt
A5. Fond Affections
A6. The Last Ray
B1. Another Day
B2. Waves Become Wings
B3. Barramundi
B4. Dreams Made Flesh
B5. Not Me
B6. A Single Wish
Filigree and Shadow tracklist:
A1. Velvet Belly
A2. The Jeweller
A3. Ivy And Neet
A4. Meniscus
A5. Tears
A6. Tarantula
B1. My Father
B2. Come Here My Love
B3. At First, And Then
B4. Strength Of Strings
B5. Morning Glory
C1. Inch-Blue
C2. I Want To Live
C3. Mama K (1)
C4. Filigree & Shadow
C5. Fire Brothers
C6. Thaïs (1)
C7. I Must Have Been Blind
C8. A Heart Of Glass
D1. Alone
D2. Mama K (2)
D3. The Horizon Bleeds And Sucks Its Thumb
D4. Drugs
D5. Red Rain
D6. Thaïs (2)
Blood tracklist:
A1. The Lacemaker
A2. Mr. Somewhere
A3. Andialu
A4. With Tomorrow
A5. Loose Joints
A6. You And Your Sister
B1. Nature's Way
B2. I Come And Stand At Every Door
B3. Bitter
B4. Baby Ray Baby
B5. Several Times
C1. The Lacemaker II
C2. Late Night
C3. Ruddy And Wretched
C4. Help Me Lift You Up
C5. Carolyn's Song
C6. D. D. And E.
D1. 'Til I Gain Control Again
D2. Dreams Are Like Water
D3. I Am The Cosmos
D4. (Nothing But) Blood
This Mortal Coil's "Song to the Siren" is featured on our list of 35 Essential 4AD Tracks.