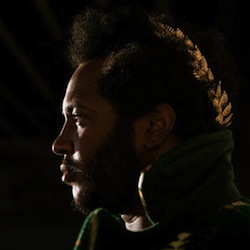 Stephen Bruner, the Los Angeles bass virtuoso and funk maestro who performs under the name Thundercat, made a compelling and entirely surprising case for bringing jazz fusion to the modern age on 2011's The Golden Age of Apocalypse. Barring the odd Daft Punk track or Madlib sample, it had been about 30 years since it even registered on anyone's radar, outside of a hardcore niche audience. And though the criticisms of both the genre's indulgences and cheeseball M.O.R.-isms haven't necessarily disappeared, Bruner at least reminded seasoned audiences and newly informed younger ones that cosmic jazz funk, at the very least, can sound pretty damn cool. It certainly helps that Bruner has impeccable taste, as does the company he keeps — he's played on Flying Lotus' Cosmogramma and Erykah Badu's New Amerykah Part One (4th World War), to name a few of his session gigs — and The Golden Age of Apocalypse had more than enough soul to go around. But the virtuosic performances of the record coupled with its head-spinning weirdness ensured a pre-written headline: Thundercat can play some fucking bass.
Two years later, he still can play some fucking bass, and most assuredly still does. Thundercat's second album, the similarly titled Apocalypse, has the four-string commander laying down grooves like Peter Parker shoots webs, and there's scarcely a moment anywhere throughout its 40 minutes that aren't marked by a fusion-funk aesthetic. The difference is that Apocalypse, unlike its predecessor, isn't a jazz-fusion record. It's an R&B record — an avant-garde, space age, psychedelic R&B record, but an R&B record all the same.
In the two years that have transpired since The Golden Age, Bruner has demonstrably focused his efforts on refining his songwriting skills, and those efforts have paid off in a big way. On Apocalypse, co-produced by Brainfeeder founder Flying Lotus, he doesn't lose any of the melodic complexity or exotic tonality of his debut album, but they've been translated into songs with more immediate hooks and playful melodies. Where before a track like "Is It Love?" might have broken up a string of instrumental jams, here it's the dominant form, which results in a very different kind of fusion.
Considering Thundercat introduced Apocalypse with the release of the outstanding "Heartbreaks + Setbacks," it shouldn't surprise listeners all that much for Bruner to re-introduce himself with songwriting chops to match those of his musicianship. It's easily his best song, and much of that comes from streamlining and simplifying his approach, which isn't to say it's simple per se. Production-wise, "Heartbreaks + Setbacks" has a lot going on, but from a structural standpoint, it's a love song with a catchy melody, which just happens to be wrapped in a variety of layers of keyboards, beats and, of course, deftly performed basslines. That the promise of this pop perfection existed in Thundercat's music all along makes its materialization all the more rewarding.
"Heartbreaks" is in good company, however, and while Bruner still zig-zags between trippy instrumentals and melody-driven vocal tracks, the flow of Apocalypse is a seamless one. The twinkles and synth flutter of leadoff track "Tenfold" give it the illusion of being broadcast from outer space, where the hypnotic, FlyLo-stamped "The Life Aquatic" sounds adrift in smoky cosmos. His version of a slow jam, "Tron Song," is tellingly one of the weirdest here, sailing out to kaleidoscopic waters even when Bruner is crooning sweet nothings like, "Don't you know you rock my world?" Not that he ever plays it straight, exactly; even the album's most direct tracks, like "Lotus and the Jondy" and "Oh Sheit It's X," feature hallucinogenic elements, the latter quite literally. Bruner's sense of humor was never in doubt, though "X" boasts the album's one true laugh-out-loud moment: "Uhhhhhhhh…. / Oh shit! I'm! Fucked Up!"
Much of Apocalypse, in spite of its name, feels more like a celebration than a call for emergency, overflowing with songs of love, partying and chasing a good feeling. Yet it's longest song, album closer "A Message for Austin/Praise the Lord/Enter the Void," is an elegy for Brainfeeder associate and friend Austin Peralta, and as such it closes the album with a few teardrops rather than fireworks. Yet, it's still a celebration — Bruner honors his friend with a grand, orchestral sound, and sends him off with an anthem rather than a dirge. It's touching without being morbid or morose, and on a musical level, simply exquisite. "A Message for Austin," probably more than any other track here, shows how far Thundercat has come in the past few years. He hasn't abandoned any of his old techniques or approaches, he's just opening them up to a wider and more universal range of feelings.
Similar Albums:


Flying Lotus – Until the Quiet Comes


Toro y Moi – Anything In Return


Erykah Badu – New Amerykah Part One (4th World War)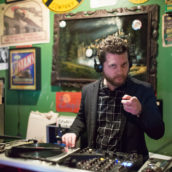 Jeff Terich
Jeff Terich is the founder and editor of Treble. He's been writing about music for 20 years and has been published at American Songwriter, Bandcamp Daily, Reverb, Spin, Stereogum, uDiscoverMusic, VinylMePlease and some others that he's forgetting right now. He's still not tired of it.