Top 20 News Stories of 2008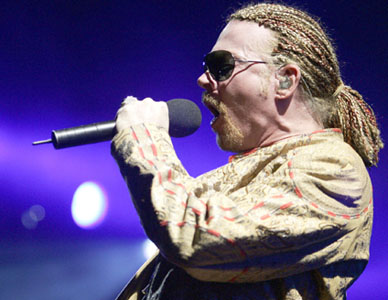 There are years in which the world of music is rocked by certain events that will forever live on in people's memories. And then there are years in which very little of note happens. As for 2008, it's somewhere in between. While tragedies were minimal and triumphs were few, there were several notable events that made the year a memorable one. Legends emerged from their hiding places, some promising young bands faded away too quickly, and Prince showed up wherever he damn well pleased. Sounds about right.
Here are the 20 stories that sum up 2008 best.
20. Be Your Own PET break up
To be honest, Be Your Own PET is the kind of band that probably shouldn't be putting out records for 30 years. Nonetheless, it was still a drag to hear that the band was calling it a day, especially so soon after they released a new album—Get Awkward. That which burns brightest burns quickest, but at least I got to catch them kick ass at SXSW this year.
19. Prince headlines Coachella at the last minute
It may have annoyed a few people on the line-up at this year's Coachella, but the last-minute announcement of Prince as headliner certainly excited a hell of a lot of other folks. The performance itself? Weird. Lots of covers. But hey, don't look a gift Prince in the setlist, I suppose.
18. The Elvis Costello show
Elvis Costello went from musician to television host this year, when the Sundance channel introduced `Spectacle: Elvis Costello With…' Not only would Costello host the show, but he would also perform a song by his guest on each episode. And the guests lined up were pretty impressive, ranging from Elton John to Bill Clinton. Still wondering what Bill Clinton song he's planning on covering…
17. Trent Reznor does it his way
After parting ways with Interscope, Trent Reznor took his Nine Inch Nails creative output to new levels in 2008, proving he's most prolific without the man breathing down his neck. First he releases Ghosts I-IV, a multi-part instrumental double-album – for $5 (and then on vinyl for a bit more than that). Then, he releases his next album, The Slip, for free! And hey, they were both pretty darn good.
16. The live team-up
Urban artists, rappers, nu-ravers and electro heroes crossed genre lines this year for a handful of memorable performances, the first of which involved Kanye West teaming up with Daft Punk for a performance of "Stronger" at . Then, R&B sweetheart Rihanna performed a sort of live remix mashup of "Umbrella" and "Golden Skans" with the U.K.'s Klaxons. Erykah Badu then joined My Morning Jacket onstage in Dallas to perform "Tyrone." And then there was that weird, unexpected appearance by Prince at a Q-Tip show. Clearly, 2008 was a good year for working together onstage.
15. Grizzly Bear get busted by Web Sheriff
In an odd case of role reversal, The Web Sheriff, gatekeeper of digital distribution and piracy, turned its attack toward professional musicians, more specifically, Grizzly Bear. Ed Droste had posted an Animal Collective song on the band's blog, which was apparently a big no-no to the guy with the big binary badge. Droste issued an apology and removed the song, and even seemed amused by the Web Sheriff's cease and desist letter. Still, it's an odd day, indeed, when no artist is safe from…anti-piracy?
14. Glen Hansard and Marketa Irglova win an Oscar
It's not the first time that someone other than Phil Collins or Elton John or Celine Dion was nominated for an Oscar – after all, Elliott Smith did attend in 1998, and Aimee Mann was also once nominated. But Glen Hansard and Marketa Irglova's Oscar win for "Falling Slowly" from Once showed that even at the Academy Awards, there's room for two underdog singer-songwriters to prevail.
13. LupE.N.D.
Lupe Fiasco still has a few years left before he hits the big 3-0, but that hasn't stopped him from the idea that he's going to retire from music before he gets there. Yet the young Chicago rapper intends to go out with a bang, releasing a three-disc opus titled LupE.N.D. as his closing statement. Time will tell if this is a permanent decision, but if nothing else, he will at least have given listeners as much material as The Pixies did before they broke up.
12. Yoko v. Ben Stein
When the creators of intelligent design propaganda flick Expelled used "Imagine" in their film without permission, they must not have foreseen the sort of wrath they could have possibly incurred from John Lennon's widow, Yoko Ono. So, along with her sons and EMI Blackwood Music Inc., Ono sued the Expelled filmmakers, though unfortunately lost, as the concept of "fair use" was used by the defense and upheld in court.
11. Tom Waits tours
Ordinarily, this wouldn't be a big deal. I mean, bands tour all the time. In fact, that's how they pay the bills. But Tom Waits tends not to head out on the road to play shows too frequently, so when he does, you better believe it's newsworthy. And, of course, his itinerary was extra frustrating as well, spanning from Arizona to Georgia, without bothering to stop in California, New York, Illinois, Washington, Oregon, and all those other states north of the Mason Dixon or West of Yellowstone.
10. Record Store Day
Ordinarily the idea of selecting a day to celebrate retail stores would be kind of lame. But in April of 2008, independent record stores nationwide and even in other parts of the world kicked off a day of free live performances, free swag and lots of musical good times, in the spirit of the independent shopkeeper and the independent musician. Given the state of the economy and digital music, brick and mortar stores are becoming endangered, but a few key events like this could turn into a winning strategy.
9. The Long Blondes split
It was disheartening, disappointing and sad to hear that The Long Blondes were hanging it up after releasing only two albums. As the Sheffield, England, band was just beginning to experiment and play with new sounds, guitarist Dorian Cox suffered a stroke, thereby keeping him from being able to perform in the immediate future. His health is the most important thing, and we wish him a quick recovery. Yet it's a bummer we'll never get to hear album number three.
8. The Blueprint 3
Jay-Z has released two albums since "retiring," one of them amazing, one of them `meh,' but he doesn't appear to be slowing anytime soon. On the heels of his outstanding American Gangster album, Jay-Z announced the third entry in his Blueprint series, the first of which is, arguably, the best thing he's ever released. It's a hip-hop masterpiece. And should he continue in that vein on this new sequel, we could be in for an awesome 2009.
7. Feist appears on Sesame Street
Fresh off the success of third album The Reminder, and hit song "1, 2, 3, 4," Leslie Feist landed herself an appearance on Sesame Street, singing that very song with some re-written lyrics to teach counting to children and muppets. The whole thing is just too adorable for words.
6. Isaac Hayes, R.I.P.
Music lost a legend, an icon and a master when soul singer/composer Isaac Hayes passed away in August. He left behind an enormous body of work that spans throughout the Stax catalog, and was made famous by his soundtrack to Shaft and albums such as Hot Buttered Soul and Black Moses. And heck, he was awfully funny as Chef on South Park.
5. Sonic Youth signs to Matador
Sonic Youth spent several years on legendary punk label SST in the '80s before starting a long tenure on Geffen in the '90s, extending all the way into the present day with their most recent release, Rather Ripped. Well, after all this time, Sonic Youth is finally parting ways with the majors, and announced that they signed to indie mainstay Matador, home to Yo La Tengo, Stephen Malkmus, Mogwai and other like-minded groups. It isn't so much a surprise as an event that makes you wonder why it didn't happen sooner?
4. Radiohead beats the system
After Radiohead released In Rainbows as a download-only, pay-what-you-want album in late 2007, it was unclear whether or not the band would actually be making any money off of their digital experiment. When they released the sales figures, however, revealing that they had sold 3 million copies of the album, the joke was clearly on the cynics. The band further claimed that they made more money in the three months between the digital and physical release of the album than they did, total, from Hail to the Thief. Few other bands could have pulled this kind of experiment off (though others such as Girl Talk and Saul Williams attempted similar distribution channels), but Radiohead actually made it quite profitable.
3. Bands for Obama
In 2004, numerous bands hit the trail to play benefit shows for John Kerry, in addition to registering voters on tour. Yet 2004 now seems like an election for class president after seeing the talent come out in full force for our now President-Elect, Barack Obama. The Decemberists, Bruce Springsteen, Jay-Z, The National, The Breeders, will.i.am, Stevie Wonder, and various others all played benefit/voter registration shows, while others showed their support by starting websites like Noise for Obama. No matter what your political views, it's hard to deny that Obama supporters were having more fun this year.
2. Chinese Democracy is released
Dr. Pepper promised a free can of their bubbly product to anyone who requested it if Guns `n' Roses were to ever release the long-awaited new album Chinese Democracy. Well, it looks like they'll be doling out the Peppers. After a decade and a half and millions of dollars, Axl Rose finally got his album on shelves. Never mind that it's not that spectacular of an album. That it exists at all is nothing short of a miracle.
1. My Bloody Valentine reunites
There may be a few dissenting opinions in regard to what the biggest story of the year in music was, but for those who witnessed the return of My Bloody Valentine, there was nothing, absolutely nothing bigger nor more important. Kevin Shields is actually somewhat similar to Axl Rose in that he, himself, has been working on a follow-up to Loveless, but it, as of yet, hasn't been released. Whether or not it ever does see the light of day (he's been through a few labels and a grip of cash), My Bloody Valentine did ultimately get back together and tour, creating a glorious noise for all to hear. It was a magical and ear-shattering experience to hear and see them together again, and even if Axl finally got that damn thing finished, this was bigger, in a more intimate sort of way.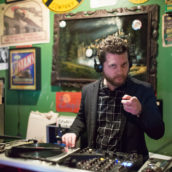 Jeff Terich
Jeff Terich is the founder and editor of Treble. He's been writing about music for 20 years and has been published at American Songwriter, Bandcamp Daily, Reverb, Spin, Stereogum, uDiscoverMusic, VinylMePlease and some others that he's forgetting right now. He's still not tired of it.