Touche Amore announces spring tour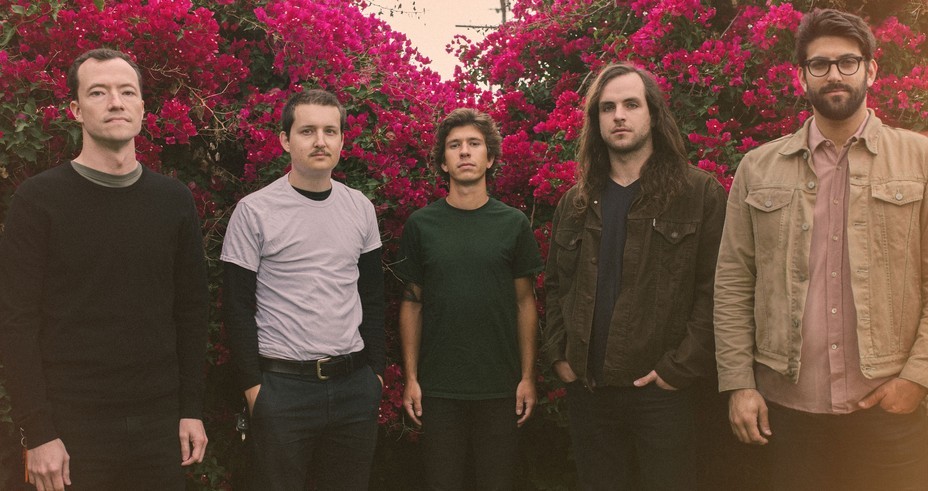 Touche Amore have announced a North American tour. The band will make their way across the states starting in April. However, before that, they're playing a sold-out show in Los Angeles this month, which marks the band's 1,000th performance. They'll be joined by La Dispute and Self-Defense Family at that show, and Turnstile and Culture Abuse on the spring tour dates.
Touche Amore's most recent album is 2016's Stage Four.
Touche Amore tour dates:
2/16 Los Angeles, CA The Regent (L)(S)(W)
4/9 Cleveland, OH – Agora (Small Room) (T)(C)
4/10 Detroit, MI – Tagent Gallery (T)(C)
4/11 Chicago, IL – Bottom Lounge (T)(C)
4/12 St. Louis, MO – Fubar (T)(C)
4/13 Lawrence, KS – Bottleneck (T)(C)
4/14 Denver, CO – Marquis (T)(C)
4/15 Salt Lake City, UT – In The Venue (T)(C)
4/17 Seattle, WA – El Corazon (T)(C)
4/18 Portland, OR – Hawthorne Theatre (T)(C)
4/19 San Francisco, CA – Great American Music Hall (T)(C)
4/21 Santa Ana, CA – Observatory (T)(C)
4/22 Tucson, AZ – The Rock (T)(C)
4/24 Austin, TX – Barracuda (Outside Room) (T)(C)
4/25 Dallas, TX – Club Dada (T)(C)
4/27 Baton Rouge, LA – Mid-City Ballroom (T)(C)
4/28 Tampa, FL – Crowbar (T)(C)
4/30 Memphis, TN – Hi Tone (T)(C)
5/1 Nashville, TN – The End (T)(C)
5/2 Atlanta, GA – Masquerade (Hell) (T)(C)
5/5 Brooklyn, NY – Warsaw (T)(C)
5/6 Philadelphia, PA – Theatre of Living Arts (TLA) (T)(C)
5/7 Boston, MA – Paradise (T)(C)
(L) = with La Dispute
(S) = with Self Defense Family
(W) = with Warm Thoughts
(T) = with Turnstile
Touche Amore's Stage Four is one of our Top 50 Albums of 2016.