Treble Holiday Gift Guide 2005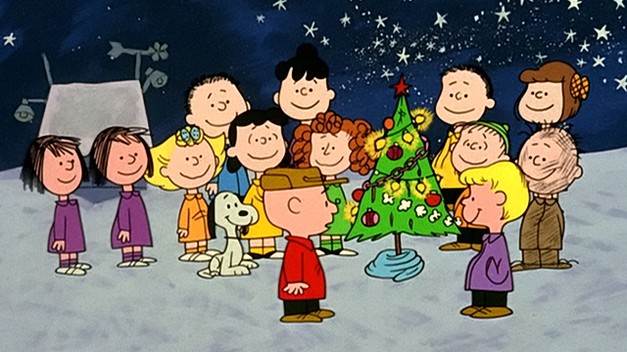 The holidays are upon us, for those of you in retail, probably much sooner than you could have possibly anticipated. That means we're all going to have to try and think of those special gifts for friends and family that show we know them and that we care. For music lovers, this can be a daunting task as some of us are very hard to shop for. For instance, my wife never buys me music as she knows that between now and Christmas is a massive gulf of time in which I will usually end up buying the CD's I want because my patience for delayed gratification is nil. Not to mention that my music selection is so large, it becomes difficult to figure out just what I would want to fill in my collection. Well, frankly, that's why you resort to other mediums of entertainment! There's plenty for the music lover in your life (or yourself, start making those lists!) in the world of music, books, video and electronics. Here are some of Treble's recommendations:
The Legends
The 25th anniversary of the death of John Lennon is coming up on December 8th. As such, there's a litany of Lennon merchandise to commemorate the occasion. Working Class Hero: The Definitive Lennon is a new, double disc greatest hits collection that is the closest thing to an essential set as anything but the box set anthology.
The ex- and the widow go toe to toe with competing bios in Cynthia Lennon's John, a bitter but enlightening look at life with John, Cythia and Julian, and Yoko Ono's collection of the reminiscences of friends with Memories of John Lennon which is conspicuously missing memories from Paul McCartney, Ringo Starr and the aforementioned Cythia Lennon. Life Magazine presents Life: Remembering John Lennon: 25 Years Later, a photographic retrospective in only the way that Life Magazine can. Rock photographer Bob Gruen presents John Lennon: The New York Years featuring intimate pictures of the Lennon clan between 1971 and 1980 when living in the Big Apple. There will be numerous other Lennon arcana to choose from, but these are the essentials.
As far as his mates before 1970, Bob Spitz has created the be-all, end-all (we've heard that before) biography of the Beatles, called simply The Beatles: The Biography. Spitz tells many of the same familiar stories, but he tells every Beatles story eloquently and comprehensively. If pics of the Beatles are more your style, you'll want to check out The Beatles: 365 Days by Simon Wells which captures the Fab Four with 430 different photographs on 365 different days from between 1963 to 1987.
Bob Dylan is everywhere these days, featured in a documentary by Martin Scorcese, hung up on the walls of the Experience Music Project Museum and in every Starbucks across this country. Dylan has always been a legend, but his music is seeing resurgence like never before. Besides the requisite next volume in the bootleg series, the soundtrack to the documentary, No Direction Home, you'll probably also want to pick up the paperback version of the first volume of his autobiography, Chronicles, as well as The Bob Dylan Scrapbook: 1956-1966. One of the more interesting additions to the collection is Forever Young: Photographs of Bob Dylan by Douglas Gilbert with text by Dave Marsh. The photographs captured here were intended for a piece in Look Magazine in 1964, before Dylan started to become more reclusive.
Speaking of Dylan, one can't usually avoid discussing The Band. The former Dylan backups are releasing The Band: A Musical History, a five disc, one DVD, one hardcover book compilation that will satisfy any lover of folk rock.
With the release of Walk the Line, the film biopic of Johnny Cash starring Joaquin Phoenix and Reese Witherspoon, the prolonging of all things Cash continues. Released this season is The Complete Sun Recordings, an affordable three disc set of the entire run of songs Cash recorded for the Sun label. Included are the big hits "I Walk the Line" and "Folsom Prison Blues." Or, for a more comprehensive look at the Man in Black's entire career, pick up The Legend: Johnny Cash, a four disc set spanning the years 1952-2002.
Rock writer Peter Guralnick, who has written extensive work on country music, R&B and Elvis, is bringing his look at Sam Cooke called, Dream Boogie: The Triumph of Sam Cooke. Music writer Jessica Hundley teamed up with the daughter of the famed subject of the new biography Grievous Angel: An Intimate Biography of Gram Parsons. Kevin Chong goes on a journey in search of the real Neil Young in Neil Young Nation, while David Dodd prints The Complete Annotated Grateful Dead Lyrics, complete with a new introduction by Robert Hunter. Finally, for the hip-hop fan, there's a portrait of Biggie Smalls, in Biggie: Violetta Wallace Remembers Her Son Christopher Wallace, a.k.a. Notorious B.I.G.
Treble Favorites
There's almost nothing that I've coveted more than my neighbor's ox, …oops, I mean the Talking Heads Dualdisc brick of the complete remastered albums. These CDs were lovingly looked after by Jerry Harrison and feature bonus tracks, videos and more. Plus, there's that nifty stylized brick! All of the albums will start seeing sequential release in January with the first three seeing release on January 10th, but it's getting harder and harder to wait. The same goes for the Ramones comic book hybrid box set, Weird Tales of the Ramones, featuring three discs worth of music, and a DVD of videos.
Guided by Voices fans get a double dose of posthumous pleasure with the releases of Suitcase 2: American Superdream Wow and Guided By Voices: a Brief History: Twenty-One Years of Hunting Accidents in the Forests of Rock and Roll. The first is the second set of 100 unreleased tracks from the amazing lo-fi indie group, the original Suitcase having been released in 2000. The latter is a biography written by James Greer with a foreword by filmmaker Steven Soderbergh.
Tori Amos treats her fans to live music the Pearl Jam way with self-released bootlegs, the first of which was recorded April 15th of this year in Chicago, followed by bootleg releases of shows in Los Angeles, Denver, Manchester and London. They are all double CD sets available from toriamosbootlegs.com. Sure to be coveted cover tracks included songs by Jim Croce, Joni Mitchell, Bon Jovi, Jules Shear, A Flock of Seagulls, Leonard Cohen, Oasis, George Michael, Madonna, and Rodgers and Hammerstein.
For those obsessive collectors in your life there's the fabulous 33 1/3 album review series. Continuum Press has solicited the help from writers, musicians and critics alike to build a library of essays commemorating some of the best rock albums of our time. The newest additions to the series this year include Neutral Milk Hotel's In the Aeroplane Over the Sea, David Bowie's Low, DJ Shadow's Endtroducing, Bruce Springsteen's Born in the USA, Jeff Buckley's Grace, REM's Murmur, MC5's Kick Out the Jams, Ramones' Ramones, the Byrds' Notorious Byrd Brothers, the Clash's London Calling, the Band's Music from the Big Pink, and delayed until next year, My Bloody Valentine's Loveless.
From Memphis to New York City, we go from Big Star to the Yeah Yeah Yeahs. Rob Jovanovic has written a biography about Alex Chilton, Chris Bell and the rest of the boys of Big Star, up to and including their recent reunion in Big Star: The Short Life, Painful Death, and Unexpected Resurrection of the Kings of Power Pop. Nick Zinner, guitarist for the Yeah Yeah Yeahs, just put out a book of his photographs from touring the world, shocking, ugly and beautiful all at once. And, it has essays by Jim Jarmusch and David Cross!
For one music lover's overall view and a slew of recommendations, try Los Angeles public radio disc jockey Nic Harcourt's Music Lust from Sasquatch Books. Harcourt gives us music geeks what we all salivate over, lists, lists and more lists. Or, you can go another way and pick up Spin: 20 Years of Alternative Music commemorating two decades of the music magazine's best music writing.
Hardware
You just can't go wrong with the new iPods from Apple. Not only do you get huge song capacity, but now you can have photos and even video (up to 150 hours worth) on one new slim machine. Pretty cool, huh? Looking for something a little easier to carry? How about the iPod Nano, the pencil thin version of its daddy that holds up to 1,000 songs. Both versions now also feature full color album art on their screens when a song plays.
If you're not into the whole DIY format of music storage, then why not acquire a satellite radio? They're getting less expensive by the minute and there's various types of radios to choose from, as well as satellites such as the XM programming and Sirius. These satellite feeds let you listen to all types of music, news, information and more without the hassle of loading it yourself.
Well, I hope this little Treble Gift Guide has helped with your holiday shopping. If all else fails, you can get that special someone a gift certificate to the local indie record shop.