Treble's Holiday Gift Guide 2013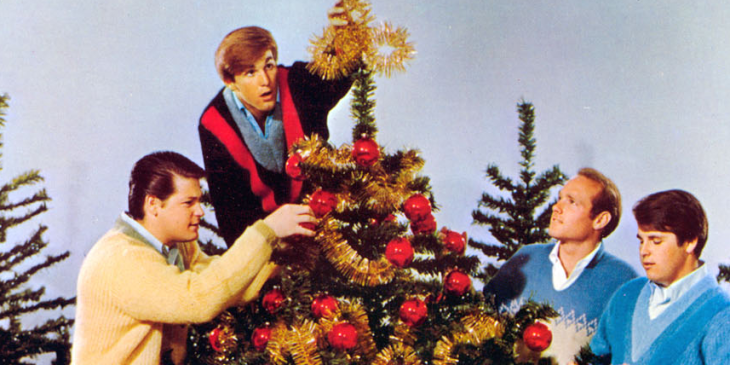 It's Thanksgiving week, which means that the Christmas shopping extravaganza has already begun. In annual Treble tradition, we've put together a guide to some of the coolest music-oriented gifts this year. Some of these are easily obtainable and inexpensive, and some of them are pretty intense and might require special ordering. But that being said, there's something here for just about every music fan in your life. Here's what Treble recommends you spend your holiday bonus on this year.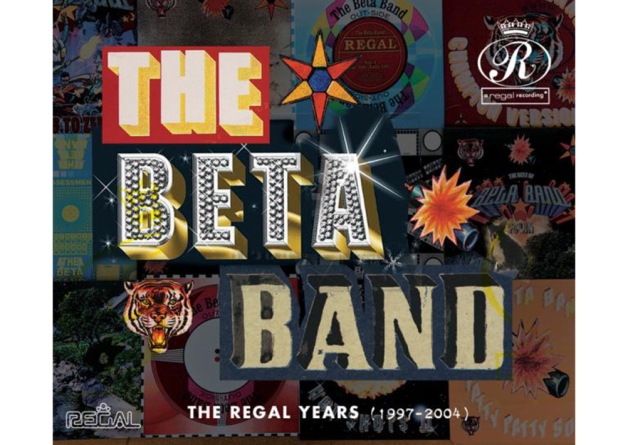 The Beta Band – The Regal Years: 1997-2004

With any band's complete discography,  or a box set that approximates such a thing, there's bound to be a number of blemishes and sores among its highlights. But when you take a band whose strengths extended from their imperfections, that makes the listening experience more enjoyable, even at their weirdest or goofiest. That's The Beta Band in a nutshell: A group whose ramshackle, cut-and-paste pop arrived as a fun and oddly moving curiosity in the late '90s. The Regal Years collects the band's discography on Regal during their eight-year career. And even if the recipient of the box only knows The Three EPs, or more specifically, "Dry the Rain," this six-disc collection should provide a fun, exploratory experience that ranges from the oddball to the transcendent. (EMI; $45.99 at Insound) – JT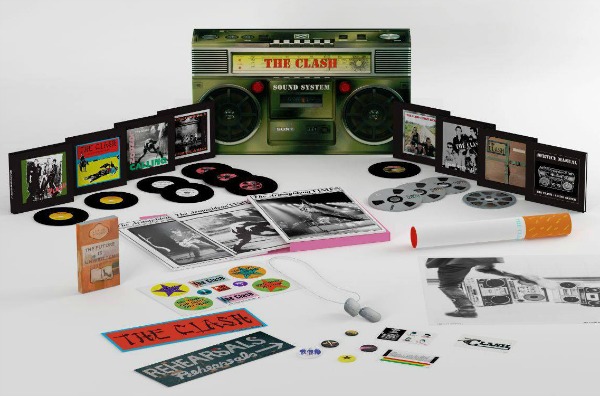 The Clash – Sound System
Clash guitarist Mick Jones told The Guardian that the band's new box set Sound System is the "best box set ever." And he makes a good point — with a band like The Clash, whose catalog is stacked so high with essentials, just tossing their best five albums in a shoebox puts in the running. Sound System is a lot more elaborate than that, though. It contains the group's discography 1977′s The Clash, 1978′s Give 'em Enough Rope, 1979′s London Calling, 1980′s Sandinista! and 1982′s Combat Rock — sans Joe Strummer misfire Cut the Crap. Add to that a bunch of demos, b-sides and rarities, a DVD featuring videos and live performances, a fanzine, a poster, stickers, dog tags and a box shaped like a ghettoblaster for it all to go inside. Looks pretty amazing. Mick makes a good point. (Legacy; $249 at Insound) – JT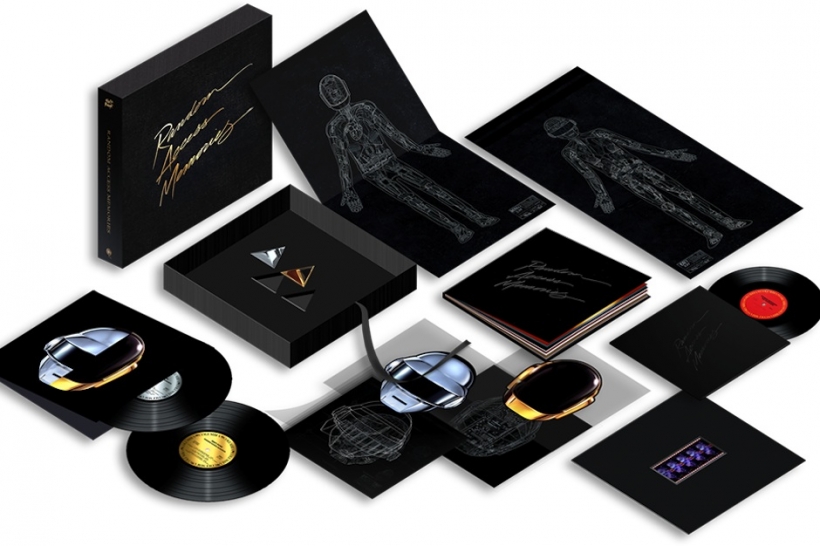 Daft Punk – Random Access Memories deluxe box set
It's no secret that Random Access Memories isn't my favorite Daft Punk album. That being said, even I think the deluxe box-set for the album looks sick and would make the perfect holiday gift for any fan of the robots. Featuring loads of extras including robot helmet schematics, branded USB drives and the original interview with Giorgio Moroder (used as the basis for "Giorgio," one of the best tracks on the album), this one's likely to be popular this holiday season — so hurry and pre-order it for the droid you love best. ($275, Columbia) – AK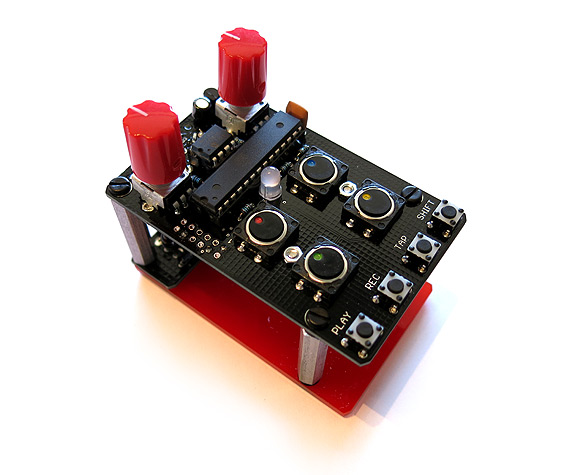 Dam Drum 3
Synth-funk mastermind Dam Funk has been pretty busy this year.  As if his collaboration with the artist formerly known as Snoop Lion weren't enough, the DJ has worked with Stones Throw Records and Bleep Labs to produce his own line of hand-made, limited-edition drum-machine/sequencers dubbed the 'Dam Drum' line. Release number 3 boasts sounds chosen by Dam Funk himself, and (unlike previous models) a midi input. The hardware comes with a storage box, as well as a brief sheet of instructions. Sense of rhythm sold separately. ($110, Stones Throw) – AK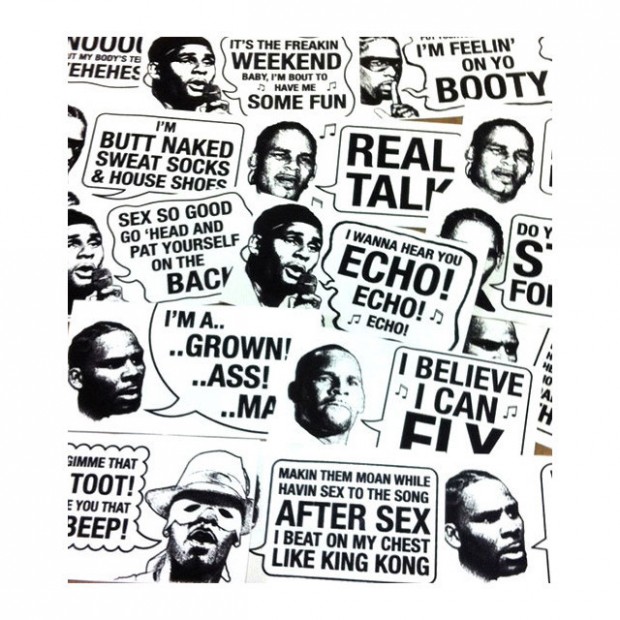 R. Kelly sticker packs
While you're doing some shopping for your music obsessed loved ones, don't forget to nab a few stocking stuffers for good measure. And here's one that's both awesome and kind of hilarious. R. Kelly is a highly quotable dude, so it stands to reason that someone would print up stickers depicting the R&B icon speaking some of those amazing quotes through comic word bubbles. Quotes like "Real talk"; "It's the freakin' weekend, baby, I'm bout to have me some fun"; and "I'm a grown! Ass! Man!" Post them strategically and respond to life situations with the appropriate Kells quotes. (Burlesque; $5.99 at Insound) – JT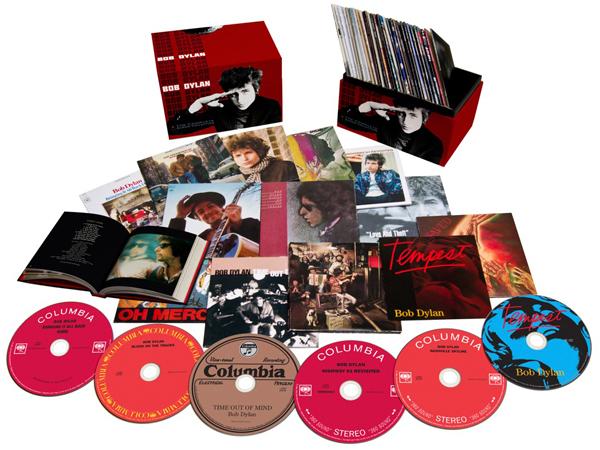 Bob Dylan – The Complete Album Collection, Vol. One
Everybody has at least one Bob Dylan album in his or her collection. Maybe Blonde on Blonde. Or Blood on the Tracks. Or Bringing It All Back Home. But this season you can give that special someone the gift of every Bob Dylan album. Every single one, right on down to his Born-Again Christian material and Christmas songs. Really though, while the legendary singer/songwriter might have a few bum tracks in his collection, the possibility of having about 20 great to amazing albums of his in one package, plus other curiosities and troves of hidden gems, is actually quite enticing. The man's had a hell of a career, and this year, you can have it all wrapped under your tree. (Columbia/Legacy; $299 at Insound) – JT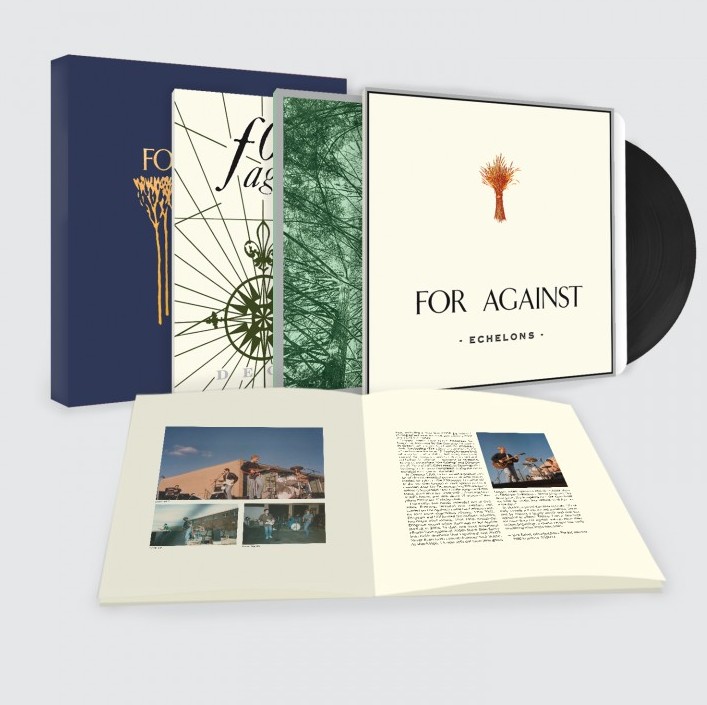 For Against box set
Nebraska post-punk band For Against developed a cult following on the strength of their taut, melodic Factory-meets-4AD style, though their story often gets obscured by many of the better-marketed bands of, say, Factory or 4AD Records. That said, For Against is easily as good as Joy Division or Cocteau Twins, and this December fans will be able to obtain their first three records on vinyl for the first time in a couple decades. The awesome Captured Tracks label is releasing a vinyl box set of For Against's Echelons, December and In the Marshes, with bonus writings, photos and other packaging that looks pretty impressive (see above). And unlike a lot of the box sets that get churned out each holiday season, there's a good chance the recipient of this set of reissues won't already have them — certainly not on vinyl. (Captured Tracks; $65) – JT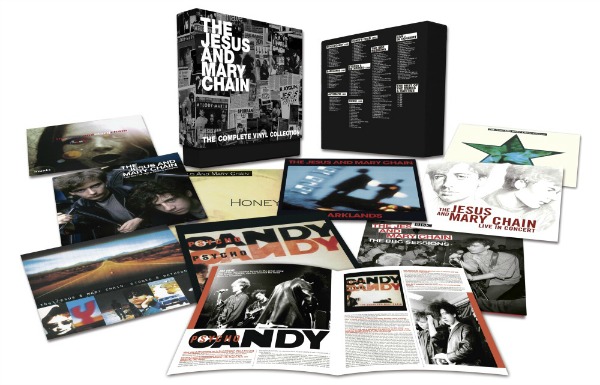 The Jesus and Mary Chain – The Complete Vinyl Collection
The Jesus and Mary Chain's catalog has been reissued a few times in digital formats, including those now-obsolete, impractical Dualdiscs that frustratingly didn't work in every CD player. But let's get real: Most of us would prefer to just put vinyl copies of Psychocandy or Darklands on our record players and bliss out. Now the full JAMC collection is available on vinyl in one box, featuring each of the band's six studio albums, a live album, two LPs of BBC recordings, an LP of B-sides and rarities, and a 32-page book of photos and interviews. It's pretty much the ideal JAMC package, though it's not technically being released in the U.S. So, for now you'll have to pay the import price. But it's worth it, right? (Demon – £130; individual LPs from $16.98 at Insound)- JT
Next: Low End Pleasures, Purple Snow and Morrissey.