Treble Roundtable: Non-Musical Quarantine Activities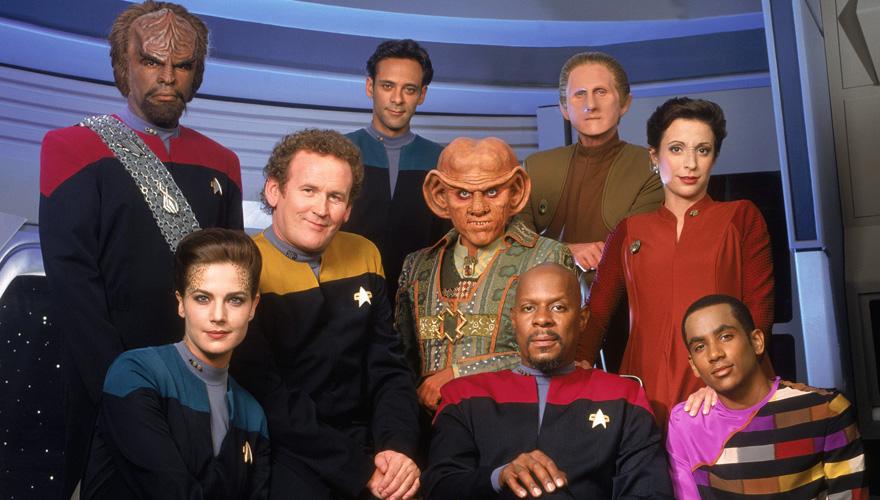 Welcome back to the roundtable, in which Treble's writers engage in a casual discussion on music, pop culture and our relation to both. Got a question for us? Feel free to send it over to [email protected] with the subject "Roundtable topic."
This week's topic: Last week, we discussed the music that's keeping us grounded while we can't leave the house. But that's not all that's occupying our time; so we decided to veer away from music for a moment to discuss other ways we've been dealing with the stress and strain of quarantining during COVID-19. So: What other forms of entertainment is  while self-quarantining?
Jeff Terich: I never figured myself for a Trekkie, but after two complete viewings of Star Trek: The Next Generation, I've since moved on to watching Deep Space Nine in its entirety. It was positioned a bit awkwardly upon its release, a syndicated-but-new show of the '90s much like Xena: Warrior Princess or Kung Fu: The Legend Continues. But it's aged remarkably well. It's less about adventure and exploration, more about the complex realities of war and global relations—or intergalactic, even. The ongoing conflict between Bajor and Cardassia is central to the series, but individual characters are what drives the show even more than the sometimes intricate diplomatic threads. One of the best if unsung episodes of the series, season 3's "Heart of Stone," wherein an increasingly desperate Odo attempts to save Major Kira from being killed by some kind of constrictive, growing crystal, and the once-comical Ferengi Nog decides to join Starfleet. Moments like these show that it's not the Prime Directive that we care about, necessarily, but the people who pilot the starships and man the station. It's a needed dose of humanity while social interaction is out of bounds.
Virginia Croft: My boyfriend and I are re reading the Harry Potter series, which has been an incredible way to escape from everything else. It's been so long since I read them for the first time, so I don't remember what's happening next anyway!
I play violin in a community orchestra, but our rehearsals and concert have been cancelled, so I'm trying to work on playing pieces for my own personal enjoyment. I'm also watching Breaking Bad for the first time, and always watching The Office before bed. I should be reading then, I know.
Tyler Dunston: Mostly, I'm trying to take advantage of the time to read. I'm reading a couple books of short stories—Antonio Tabucchi's The Flying Creatures of Fra Angelico and Hebe Uhart's The Scent of Buenos Aires (Archipelago Books has a selection of ebooks for free through April 2nd, including Uhart's collection)—as well as working through the second book in Cixin Liu's The Three-Body Problem trilogy. I've also been meaning to dive into Immanuel Kant's first critique and now may be an appropriate time. I'm hoping to do some more gouache painting as well.
Jacob Nierenberg: As a writer, it seems obvious to say that writing is going to be what gets me through this. But having started to emerge from a long period of writer's block, I've been looking for other ways to keep my mind stimulated and ideas flowing. If you feel safe leaving your place of residence, I find that going for a walk always helps. If you're cooped up indoors, keep yourself busy by doing little exercises, studying another language (though I can sympathize if you're wary of Duolingo), cooking, binge-watching Twin Peaks or finally going through those stacks of books on your shelf. I've got three 33 1/3 books, and they're not going to read themselves. But most importantly, check on your friends: we're going to get through this, but we've got to get through it together.
---
Support our Site—Subscribe to Our Patreon: Become one of our monthly patrons and help support an independent media resource while gaining access to exclusive content, shirts, playlists, mixtapes and more.