Treble Roundtable: Quarantunes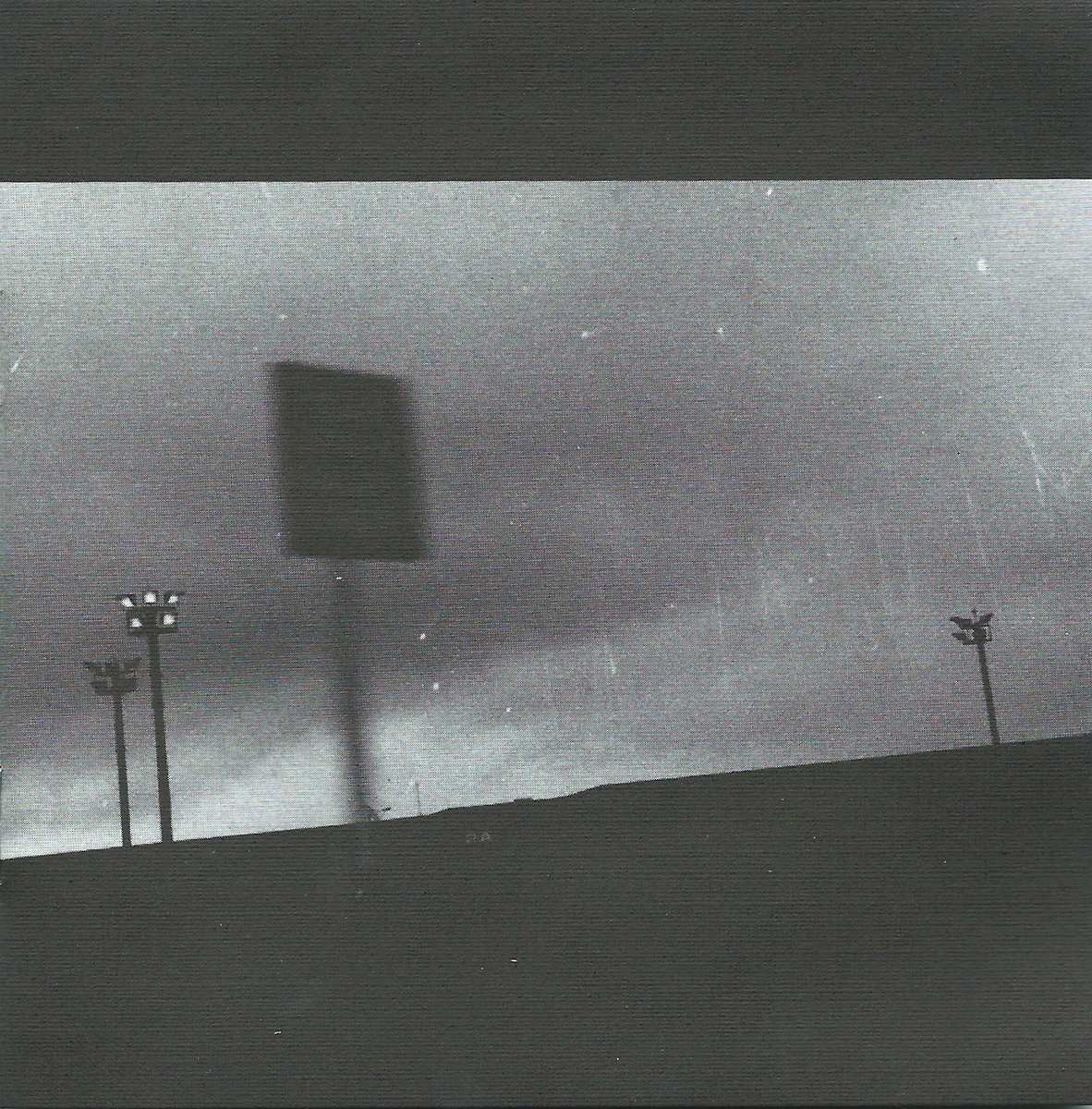 Welcome back to the roundtable, in which Treble's writers engage in a casual discussion on music, pop culture and our relation to both. Got a question for us? Feel free to send it over to [email protected] with the subject "Roundtable topic."
This week's topic: We're all stuck indoors, and bands are having a rough time right now because they've had to forgo any income they would have made from touring—since pretty much all tours have been canceled on account of coronavirus. So, in the interest of trying to bring together our small writer community from our home offices, and to hopefully inspire people to buy some music via Bandcamp or at a local record shop with a delivery or pickup service, we present this simple question: What are you listening to while self-quarantining?
Jacob Nierenberg: In times like these, I've found that there are two ways to use music to cope. The first way is to use music as a form of escapism, listening to whatever will take you to your happy place: Frank Sinatra, Stevie Wonder, Chance the Rapper, even Jimmy Buffett—I won't judge you. The second way is to go full "What's the worst that could happen?" and give yourself over to the pre-apocalyptic vibes, like a daydream or a fever. For those who prefer the latter, I recommend Low's modern masterpiece Double Negative (which I've written about for this very website).
Or for the truly mordant, Godspeed You! Black Emperor. Anything from Canada's finest (and probably only) collective of musical anarchists will do, but as of late I've been particularly drawn to the band's debut, F♯ A♯ ∞. Whether you're listening on CD or on vinyl, everything about GY!BE's first offering—the scene-setting spoken word piece on "The Dead Flag Blues (Intro)" depicting a world blackened and damned by corrupt governments, the tornado siren that looms over "Slow Moving Trains", the slow-burning, cinematic intensity of "The Sad Mafioso…" (whose inclusion in 28 Days Later might be Danny Boyle's most perfect needle drop)—made for one of the most unique and haunting musical experiences ever captured on tape, a kind of black magic that can't (and probably shouldn't) be repeated. This would be good fun and all, but it was snowing in my hometown last Saturday, and on Sunday my governor ordered a statewide shutdown of all restaurants and bars. The coronavirus crisis might have us feeling like these truly are the last days, but that isn't so, and it won't be until we've lost our humanity, humor and hope. Surely GY!BE won't let you forget that: the first word in the band's name is "Godspeed", after all.
Jeff Terich: The first thing I listened to on my first day of self-quarantine was Angel Olsen's debut album, Half Way Home. I needed something comforting—something pretty and melodic that would ground me while the outside world grows less habitable and safe to navigate. Olsen's music has always been an emotional anchor for me; I even got a tattoo of one of her song lyrics in her handwriting (she was nice enough to oblige, which was very cool on her part). Half Way Home is perhaps her least heard record, but songs like "Acrobat" and "The Sky Opened Up" are among her best songs.
A new favorite I can't stop playing is Ratboys' Printer's Devil. It's a fun record, an incredibly catchy record, and reminiscent of all the indie rock I had on constant repeat in the '00s, back when I was still stumbling my way through the idea of music journalism in college. Bands like Rilo Kiley, Death Cab for Cutie, and the like. The Chicago band know their way around a hook, and that's a skill that goes a long way in this increasingly more terrifying world of ours.
And lastly, I pretty much can't tear myself away from P.E.'s Person. It was a recent Album of the Week, and to date my favorite album of the year, bringing together members of Pill and Eaters in a noisy, experimental but absurdly fun new take on proto-industrial post-punk, with lots of saxophone. As Patrick said in his review of the album, it's extremely my shit, and it sounds like the kind of future that I hope we can have after this whimpering dystopia finally blows over. Saxophones for all!
Virginia Croft: I've been loving the new Porridge Radio album, Every Bad. It has all the indoor angst I'm feeling and churns with uneasiness, but its slower parts allow me to indulge in the "doing nothing" aspect of quarantining. Each track listens like an exhale of the chaos in the outside world.
I also recently stayed at TOURISTS, a small hotel in the Berkshires owned by Wilco's John Stirratt. They have a fantastic playlist, which has been my go to for soothing music.
John-Paul Shiver: I've always been cautious of the Paul McCartney Wings era. Not to diss the former Beatle, just sometimes that era comes off kinda..well…off. So while settling into this self-distancing phase of 2020, I decided to rewatch the updated, rebooted, race and gender-swapped Hulu 10-part series High Fidelity, starring Zoe Kravitz.
Kicking it with cool ass Zoe/Rob over the course five hours, cruising around BK in Hawaiian leisure shirts, long brown leather coat, jeans—lighting fools up on how Fleetwood Macʻs Tusk is better than Rumours—is self-care with style. This time I was in for the jokes. Wanna get outta your head? Watch fools exchange sick burns. Shit is grounding AF.
So between the, "all white guys love Weezer" joke line, and "bummer dude" playlists joke about Ariel Pink and Sufjan Stevens, I stumbled up into some 'Sir Paul' gold. "Arrow Through Me," from 1979's Back To The Egg, establishes that McCartney had some joints and then had some jooooooints. This is a timeless blue-eyed soul, almost as crucial as "How Long" by Ace. Don't believe me, run it back. The slinky keyboard runs, three-part harmony in the background, trippy music video FX from the '70s, and Paul just dealing out heartfelt earworm ASMR vibes fer days without the other three Liverpool natives, Man.
Breathtaking. So while we have the time, let's get into some Wings. Not talking Hooters.
Tyler Dunston: Four Tet's new record Sixteen Oceans could not have arrived at a more appropriate time. We like to say music is a salve in the midst of turbulence, but Kieren Hebden's latest really seems to have healing capabilities. The synths are often have a warm, analog tone, reminding me of Boards of Canada's In a Beautiful Place Out in the Country. But the record is more uptempo than that, pulling from dance, house, techno, and even what sounds like trance at times. It feels intimate, personal yet inviting in a way reminiscent of 2015's stunning Morning/Evening. Four Tet brings earnestness and heart to electronic music unlike almost any other artist currently working. Sixteen Oceans seems to evoke the natural world throughout, as on the track "Insect Near Piha Beach," which is welcome to those of us stuck in our apartments. It also evokes quieter, more domestic scenes as on the entrancing closer, "Mama Teaches Sanskrit," which sounds like memory. This is a truly generous record from an artist whose discography already speaks for itself. I've heard many people say it feels like a gift, and it makes sense—listening to the album, I can't help but feel grateful.
Wil Lewellyn: I am prone to staying inside so nothing really changes unless they close the gym, which has 24-hour access cards. But my soundtrack these days Has been the new Morrissey album, I Am Not a Dog on a Chain—his sardonic humor helps supplement my bi-polar meds and the '70s pop tone to the album is relaxing. Another album that is a darker shade of that but on the folk said is the new King Dude, Full Virgo Moon. Then when I need to summon the power of Grayskull to get out of bed and shower Testament's Titans of Creation helps pump me up for that.
---
Support our Site—Subscribe to Our Patreon: Become one of our monthly patrons and help support an independent media resource while gaining access to exclusive content, shirts, playlists, mixtapes and more.