U2's October: The band's chaotic rough draft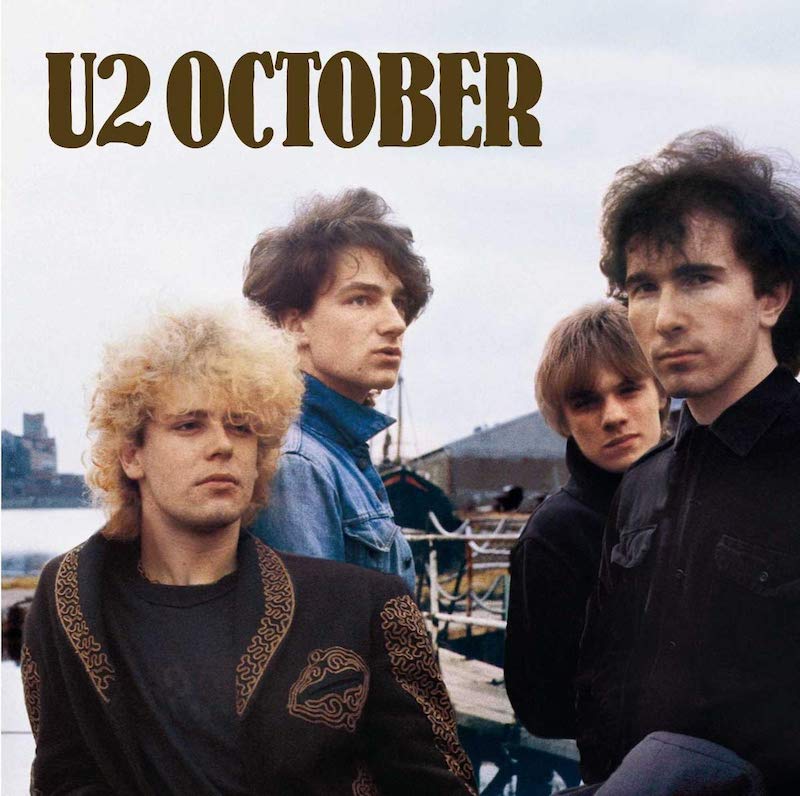 Boy opened doors for U2. Though the Irish group still had a far distance to go in order to reach the heights that they'd summit later that decade, the success of driving post-punk singles like "I Will Follow" introduced them as a force to be reckoned with, which in turn led to an enviable slate of opportunities falling at their front door. Less than a year after recording their debut, the band found themselves in the Bahamas, recording a new single, "Fire," at Island label head Chris Blackwell's studio, Compass Point. And by August of that year, they were opening for another legendary Irish band, Thin Lizzy, at Slane Castle.
It's the stuff rock star dreams are made of. Only to hear Bono tell it, they weren't quite ready to have them fulfilled quite that soon. "When we started off it was unimaginable we would be headlining Slane," the singer said when they returned to the venue 20 years later. "We played on stage with Thin Lizzy and we were crap, really crap."
The old cliche held true for U2, just as it does for bands that never play 30,000-seat arenas: You have your whole life to make your first record, but less than a year to make your second. After Boy landed, and subsequently made the Billboard album chart in the U.S., the band started to feel the pressure. Following up and even perhaps topping an album like Boy—by no means their biggest or most successful album but certainly one of their best—would take some work, and for perhaps the only time in their career, they weren't quite sure where to go next. U2 wrote a handful of songs during a soundcheck in Minneapolis, and once they finally made it to Windmill Lane in Dublin to track the majority of the songs, Bono had to improvise most of the lyrics, as his handwritten lyric sheets went missing after a show in Portland. The band wasn't quite ready to make the record, but it was happening one way or another. As producer Steve Lillywhite told the BBC about the sessions, "It was completely chaotic and mad in the studio."
October, ultimately, is a band on the precipice of conquering the world and finding themselves not quite ready to walk through that door. It's a wonder that so much of it works as well as it does given the generally adversarial combination of high pressure and low preparation. "Gloria" is one of the songs that could have fit in comfortably alongside those of Boy, driven by The Edge's soaring guitar riffs and prominently featuring a slap-and-pop bass solo from Adam Clayton. "Fire" similarly carries some of the gothic gloom of their earliest post-punk singles, Bono's vocals sounding the closest they ever have to a figure like Siouxsie Sioux. And "I Threw A Brick Through A Window" puts the spotlight on Larry Mullen Jr., his reverb-heavy drums booming like fireworks in the distance.
To dismiss October as the fabled "difficult second album," a phrase that Bono himself has used to describe it, both overstates the fact and undersells it in a way. It's a less focused work, and one that often eschews the urgency of its predecessor in favor of more spacious and less immediate tracks. Yet it's also a critical piece of the band's discographical puzzle, ultimately guiding them toward themes that would come to define much of their work to come, namely spirituality and religion. "Gloria," the catchiest track of the bunch, features a climactic chorus in Latin: "Gloria/In te domine," or "Glory, in you, Lord." "With A Shout (Jerusalem)" finds Bono declaring, "I want to go to the foot of Mount Zion." And "Scarlet" features only one word, and a decidedly not very rock 'n' roll word at that: rejoice. ("Rejoice," however, is one of the more driving post-punk numbers of the album, though still ultimately an introspective song about God.)
The moments in which U2 deviate from this theme range from the allusive ("Stranger From a Strange Land," inspired by the novel of the same name) to the deeply personal ("Tomorrow," written about Bono's mother's funeral) to the kinda-sorta half-assed ("Is That All," one of the more unfinished-sounding lyrics of the bunch). But October doesn't stray far from its spiritual source material, and that it feels as cohesive as it does speaks to the band's ability to craft something both interesting and thematically sound, particularly while having to improvise in large part. This perhaps wasn't the triumph that it could have been, but it's far from a failure. If the pieces don't all quite connect or lead to something as heroic as its predecessor, it's not necessarily the fault of the individual songs, of which there are numerous highlights. "Is That All" is perhaps one of Bono's weaker lyrical moments, but the band is in top form, tense and taut as ever. And on moments such as "Rejoice" and "I Threw A Brick Through a Window," the same furious energy that drove their triumphs on Boy is still burning.
What makes October interesting, flaws and all, is how much it seems to contradict so much about the U2 myth. It feels like an inward turn rather than the embrace of everything bigger to come, and perhaps even a naiveté that they'd soon let go. Lillywhite commented on the band's approach to the album and revealed a group a little more intimidated by the prospects of rock stardom than we'd typically expect from a group that crank-called the White House on the Zoo TV tour and came up with campy characters to play in giant stadiums in the '90s: "U2 could have gone two ways after Boy. They could have broken out and gone bigger – but in fact what they did was they shrunk a little bit. They were a little bit scared of the world, I think."
On a very basic level, U2's October is an attempt to make a deadline, and the inevitable scramble that comes with it—especially when you have to recreate some of the source material from scratch. It's maybe best to think of October as a rough draft. Essentially all the ideas for the great series of U2 albums to come are here, they simply feel more like sketches than like a complete picture. Still, it feels like a necessary step for them in the long run to have used this album as a space for exploration—for The Edge, Adam Clayton and Larry Mullen Jr. to begin to expand their own sonic palette as well as for Bono to apply new challenges to himself as a lyricist. There was still time for the concept of U2 to be made flesh, but they had to have a sketch first.
---
Support our Site—Subscribe to Our Patreon: Become one of our monthly patrons and help support an independent media resource while gaining access to exclusive content, shirts, playlists, mixtapes and more.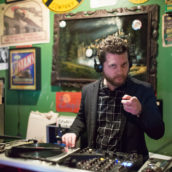 Jeff Terich
Jeff Terich is the founder and editor of Treble. He's been writing about music for 20 years and has been published at American Songwriter, Bandcamp Daily, Reverb, Spin, Stereogum, uDiscoverMusic, VinylMePlease and some others that he's forgetting right now. He's still not tired of it.