Watch the Circuit des Yeux Tiny Desk Concert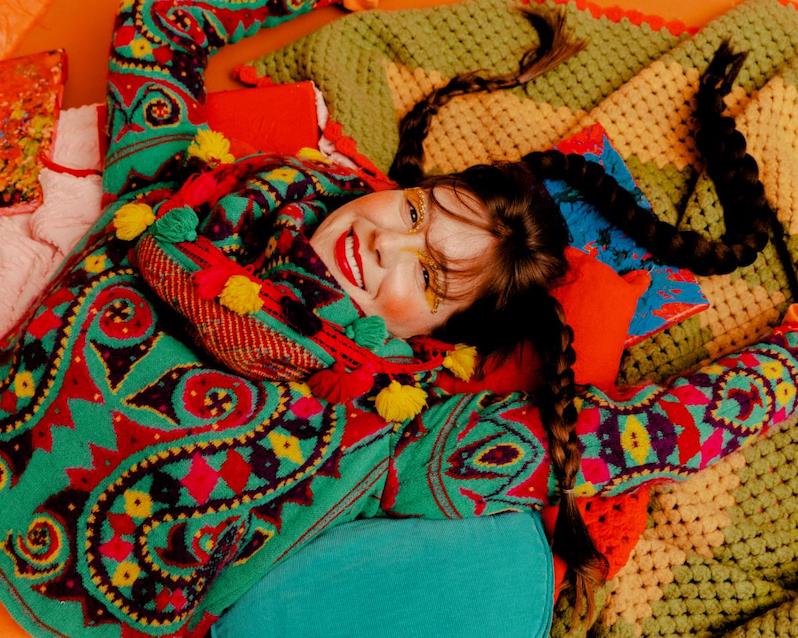 Last week, Circuit des Yeux released the excellent -io, an album we called "a complete and cohesive work, a breathtaking and ambitious act of catharsis". And today, Haley Fohr and company have shared their NPR Tiny Desk Concert, recorded at the May Chapel at the Rosehill Cemetery and Mausoleum. Fohr and her band perform three songs from the new album—"Vanishing," "Dogma" and "Stranger"—in a setting that highlights the gothic grandeur of the compositions, as well as Fohr's own expressive vocal presence. Watch the full performance below.
Read our feature, Message to the World: An interview with Circuit des Yeux.
Circuit des Yeux tour dates:
11/21 – Chicago, IL – Thalia Hall 
2/25 – Seattle, WA – Fremont Abbey
2/26 – Astoria, OR – Anita (solo)
2/27 – Portland, OR – The Old Church
3/1 – San Francisco, CA – Rickshaw Stop
3/2 – Los Angeles, CA – Pico Union Project
4/2 –Bern, CD – Dampfzentrale
4/4 –Berlin, DE – HAU 1
4/6 – London, UK – Barbican Centre, Milton Court Concert Hall
4/8 – Den Haag, NL – Rewire Festival
4/9 – Brussels, BE – BRDCST Festival
4/11 – Paris, FR – Centre Pompidou
4/13 – Lille, FR, – L'Auditorium du Conservatoire