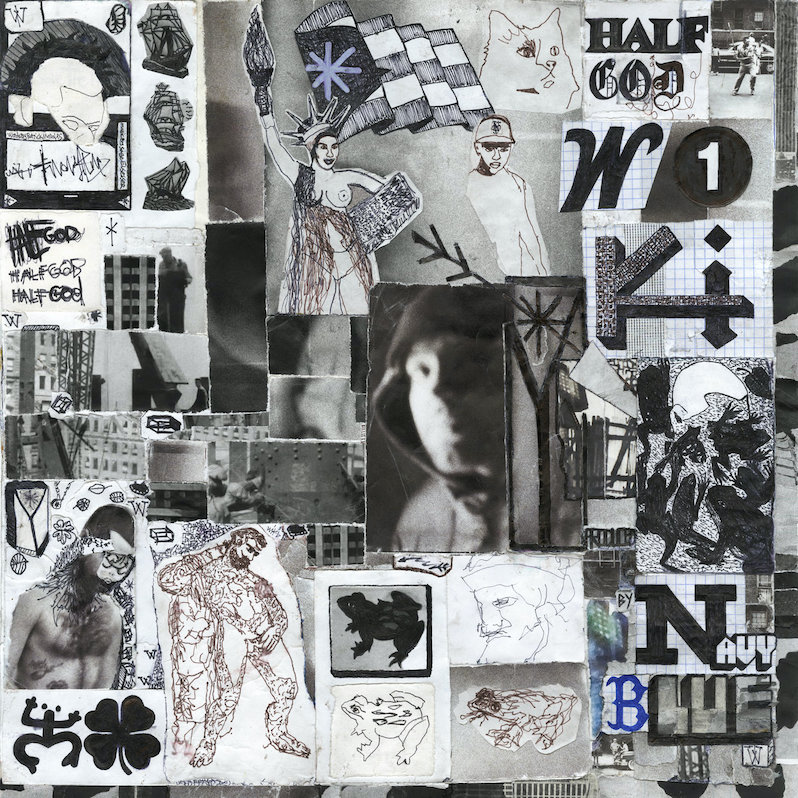 There's something to be said of New York rappers—a unique breed of posture, attitude and mystique. When you're in the presence of a native, you know it. Wiki is like that, a New Yorker who oozes so much Gotham that after the first moments of "Not Today," the opener from his new album Half God, where he spits "whether you get it off merit or inherit it"—it's clear.
Wiki's history is impressive. He founded underground powerhouse Ratking at only 17 years old, an early 2010s act that helped usher in a new era of raw New York hip-hop. And he's continued to evolve since then, maturing from young rap prodigy into a fully grown MC whose once youthful delivery is now a rumbling raspy howl.
On Half God he's paired with producer Navy Blue, an adept beatmaker with tracks that provide texture, tone and feeling—perfect backdrops for Wiki's world-weary narratives. Across 15 songs he holds court, a compelling lyricist and storyteller, sharing bits of frustration and discontent—the kind that's earned from growing up in a place like the Big Apple. There's "Roof," which at just over three minutes plays like an essay on Wiki's favorite safe haven—the place where he goes to think and collect his thoughts. Above the concrete and congestion in a space that allows for idle pacing where he's "looking at the city," wondering "is it a simulation?"
He pontificates, laments and even wrestles with his own shortcomings through the course of the album. It's earnest reflection, more self awareness than self centeredness, almost as if he wants to correct his wrongs and atone for past sins. In due time it seems, though there are moments on the album where he seems poised for a breakthrough. Like on "Remarkably" with its drunken piano bop, a start-stop rhythm that allows him to mesh syllables into stanzas like a sculptor molding wet clay into recognizable shapes and familiar forms, leading to the song's hook, "When I make a remark, remark, remarkably"—which, while it may read funny, sounds in between piano keys and through Wiki's thick east coast accent like the mantra of a man who's close to reaching zen.
Deeper into the album, Wiki grapples with a changing landscape, as "The Business" articulates a feeling of resentment—the result of once neglected neighborhoods being taken over by new arrivals, displacing longtime residents via rent hikes and waves of yuppie gentrifiers. Yes, there's a bit of social commentary here too. But Wiki's bag is full, and alongside the message that's sometimes tucked into his sprawling rhyme schemes there's also technical flexing as sticky melodies pop up, catchy and often. "Gas Face," "New Truths" and "Still Here" are all examples—where he croons his way around the chorus, a la an inebriated Old Dirty Bastard channeling his inner soul singer.
Half God, a rewarding listen on the whole, comes to an end with "Grape Soda," the most experimental song on the project, full of barbershop harmonies, both serene and aggressive—a perfect if idiosyncratic send off. A mix of fuck it and fuck you—there's nothing more New York than that.
---
Label: Wikiset Enterprise
Year: 2021
---
Similar Albums: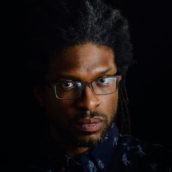 J. Smith
J. Smith is a Golden State native, long time rap fan and music enthusiast