Yo La Tengo announce 25th anniversary reissue of Electr-o-pura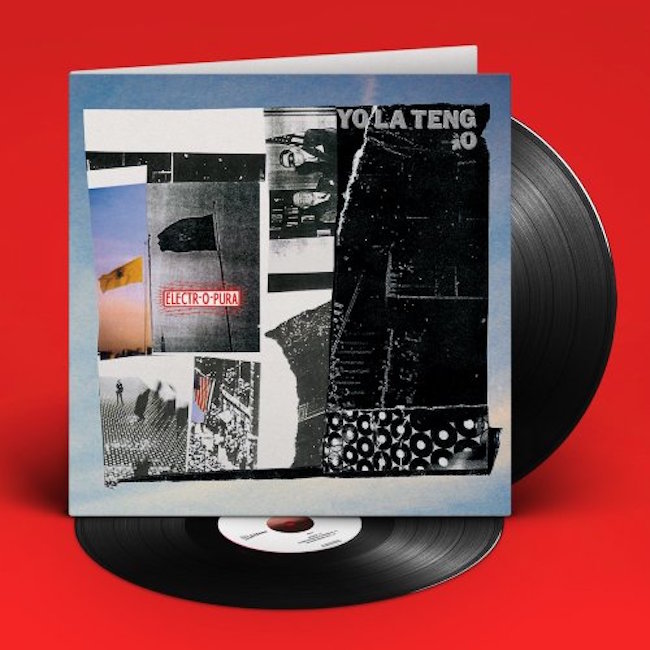 Matador Records has announced a 25th anniversary reissue of Yo La Tengo's Electr-o-pura. It's part of Matador's Revisionist History series, which was launched with the announcement of an upcoming reissue of Guided by Voices' Alien Lanes, and this edition of Electr-o-pura will be released on September 4. The album is being released in 2xLP edition, in a gatefold sleeve, and improves upon the audio quality of the original vinyl release. Pre-orders can be found here.
Lucy Dacus, who was born the day that Electr-o-pura was originally released in 1995, wrote an essay about the album. "What kept me coming back to Yo La Tengo was their understanding of moods," she says. "I listened to bands that knew anger, bands that knew sadness, but I didn't know of any other bands that could express a full life's range of moods the way they can. From song to song, the music was anxious, celebratory, sorrowful, content, confused, etc. And even when they got loud or dissonant, it never felt hostile. The sounds could be harsh, even ugly, but they were joyful. Some songs could make me cry, but they were gentle, not malevolent. I was taking on someone else's tastes, and in the process, discovering my own."
Read the full essay here. And watch her cover of "Tom Courtenay" below, along with the original.
Take a look back at our Hall of Fame feature, The Everyday Mystery of Yo La Tengo's And Then Nothing Turned Itself Inside Out.