10 Bands That Changed Their Sound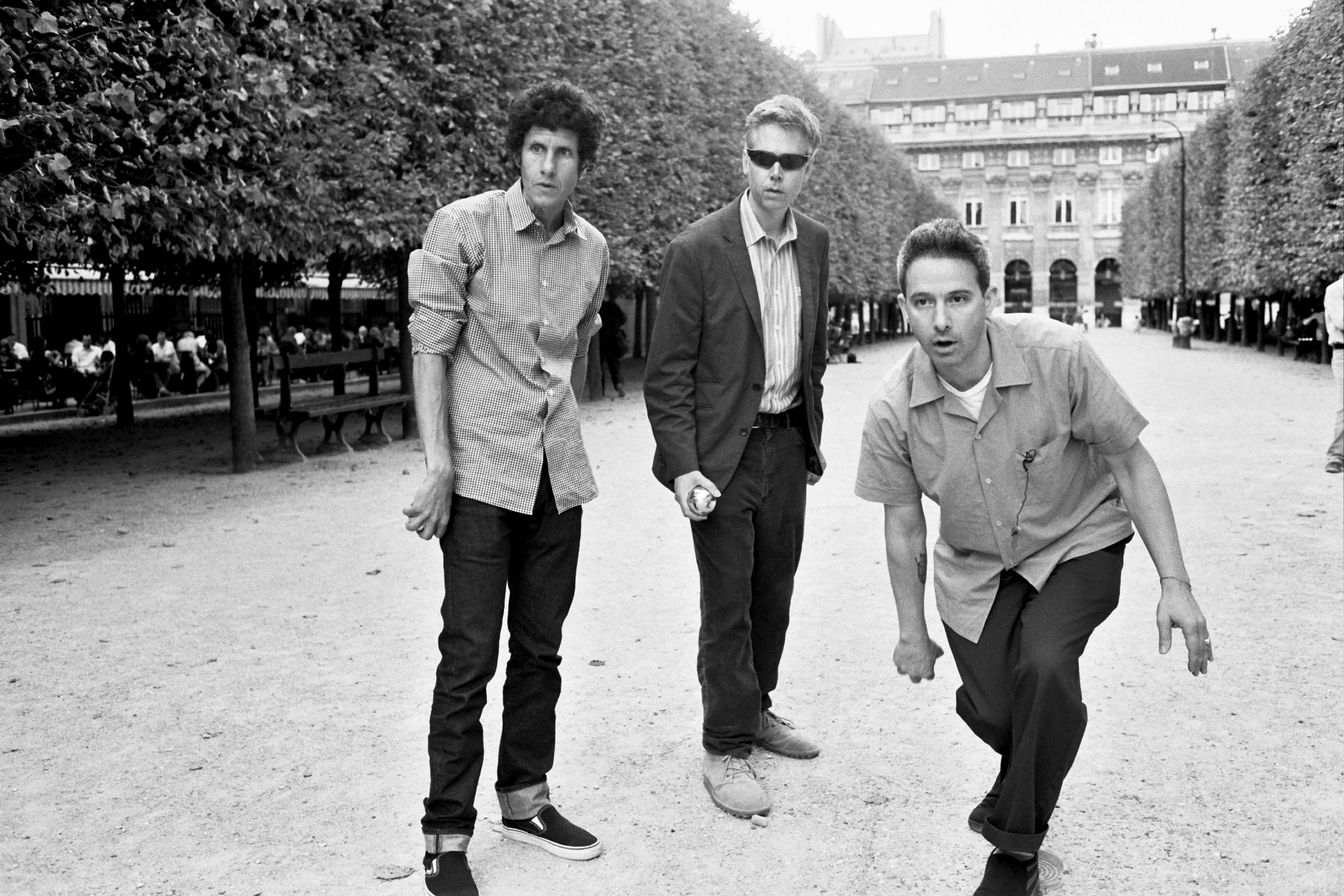 Sometimes bands need to shake things up. Dust off the cobwebs. Cut off some dead weight. Reinvent the wheel. Whatever metaphor or cliche applies in the situation. One artist's sound won't necessarily feel fresh for an entire career, and in many cases, there are bands who made that change several times over. Certainly, there are plenty of bands that have stayed the course—honestly, if Dinosaur Jr. didn't make fuzzy indie rock with blazing solos, we'd feel deeply unsettled. But over time, a good band often needs to evolve, and in some dramatic examples—like the 10 we've collected for this feature—they draw a bold line between the old ways and the new. For the purposes of this exercise, artists like David Bowie, who rarely made the same kind of album twice, weren't considered. But if a group went from playing hardcore punk to becoming hip-hop innovators, well that's a different story. Our list of 10 bands that changed their sound tells some interesting stories about what happens when it's time to hit reset.
Beastie Boys
The snotty, take-no-shit attitude of Licensed to Ill and countless moments afterwards may have caught the rap world by surprise in 1986. It did not, however, exist in a vacuum. Long before they associated themselves with DJ Hurricane and keyboardist Money Mark—and even before Rick Rubin was in the picture—Adam Horovitz, Mike Diamond and Adam Yauch played punk. They started out as a support act for the likes of Dead Kennedys and Bad Brains, and you can find some of their work with old bandmates Kate Schellenbach (Lunachicks, Luscious Jackson) and John Berry on the Some Old Bullshit compilation from 1994. Fans might find the Beasties' jagged hardcore and first steps into hip-hop more off-putting than "I did it with a Wiffle-Ball bat." Yet going back to the start of the 1980s, you can still hear them freely reference oddball obsessions (Carvel's Cookie Puss cakes) and inner-circle in-jokes ("Egg Raid on Mojo," whose subject would reappear in "Egg Man" on Paul's Boutique). And going forward you can tell they never really relinquished their grip on actual instruments, funking up their later discography by hand and acknowledging their roots with the rock crunch of tracks like "Gratitude." – Adam Blyweiss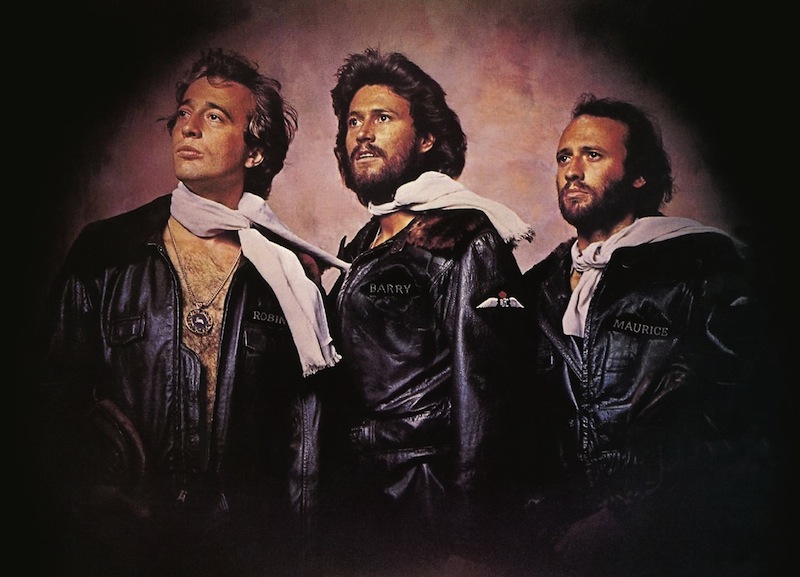 Bee Gees
Saturday Night Fever came to define the Bee Gees' sound in the late 1970s, but by that point they had already had a pretty rich musical career. In fact, they had broken up once and reformed prior to that, having entered into a slump by 1974. Early on in their career, the group of British-born, Australia-based brothers specialized in baroque pop hits, releasing successful singles such as "Massachusetts" and "I Started a Joke." But times changed and so did listeners' tastes, and by the mid-'70s, soul producer Arif Mardin (along with an extra nudge from Eric Clapton) convinced them to open up their collars, let the gold chains dangle and go full disco. Within a couple short years they hadn't just changed their sound, but essentially took over the world with singles like "Stayin' Alive," proving that there are in fact second acts in life, and sometimes they eclipse the first. – Jeff Terich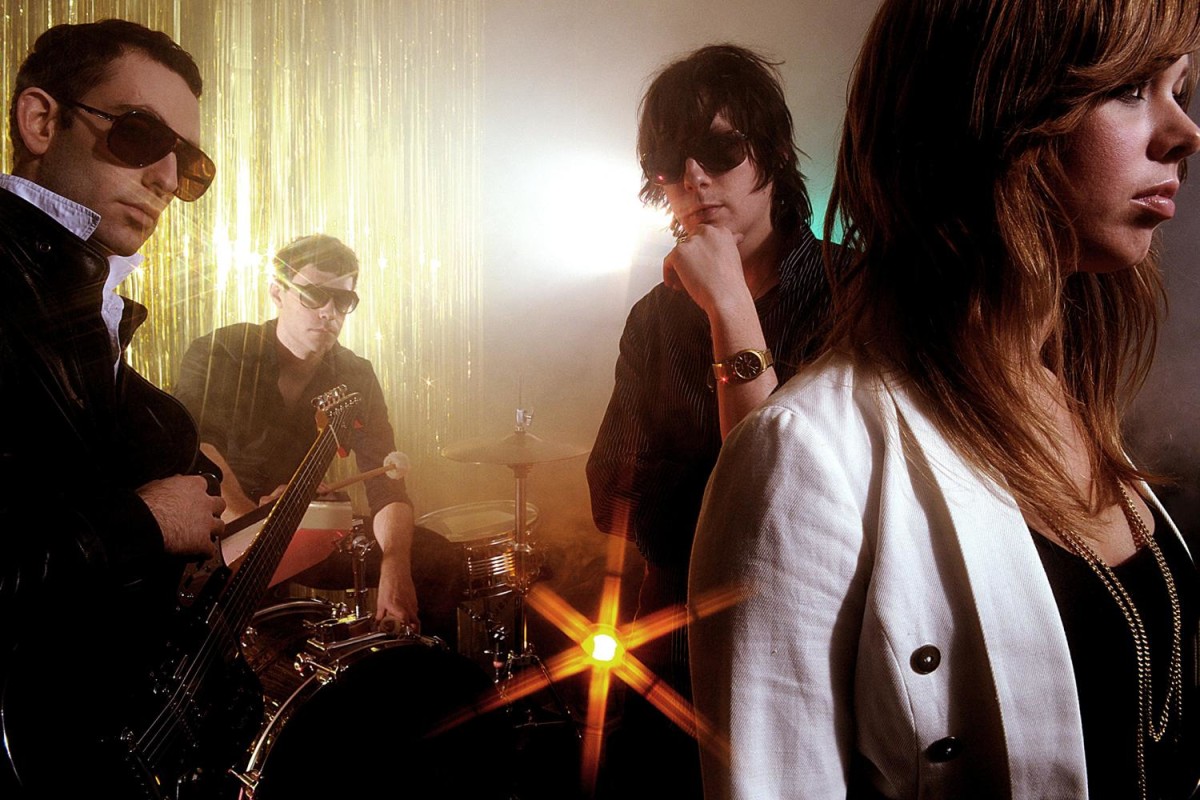 Chromatics
It's been more than a decade since Johnny Jewel took over as captain of Chromatics' conceptual synth-pop ship, long enough that listeners have likely forgotten that the band existed for several years before that in dramatically different fashion. Not that those early records were widely heard. But debut album Chrome Rats vs. Basement Rutz is the only album to feature its lineup, all members except Adam Miller leaving after its release to start Shoplifting. Still, Chrome Rats is a unique animal in that it presents Chromatics as a tense, noisy punk band instead of a dreamy pop group. Within four years, they'd make the full transformation to the gorgeous giallo-disco band they are now—as heard on 2012's Kill for Love and presumably the yet-to-be-released Dear Tommy, whenever that happens—which likely nobody saw coming, not even Miller, the only consistent member since day one. – Jeff Terich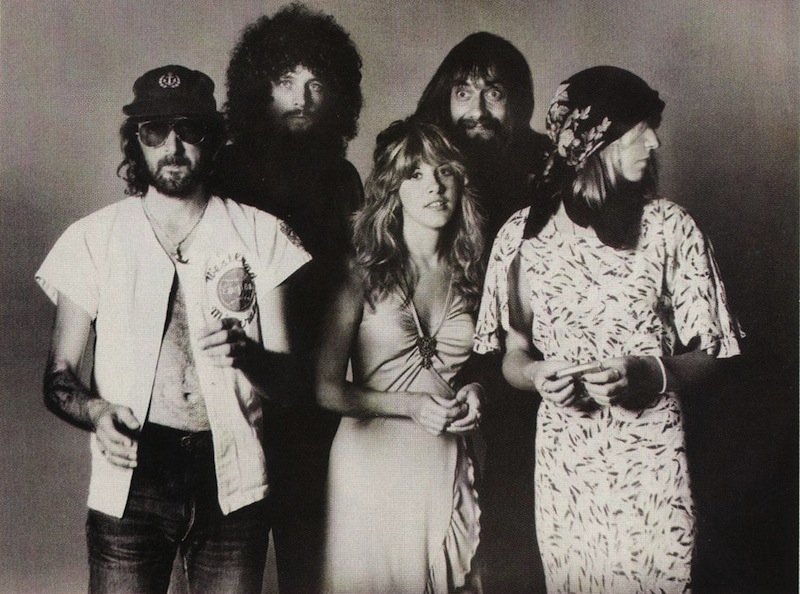 Fleetwood Mac
Something of a Ship of Theseus paradox in rock band form, Fleetwood Mac seemingly added or subtracted a member every time they entered a recording studio, thus prompting to question whether or not the band they evolved into was, in fact, the same band. One can argue pretty convincingly that they were not, given that the original name of the band was Peter Green's Fleetwood Mac. And that band played a pretty heavy form of blues rock, including their pioneering proto-metal single "The Green Manalishi." But members came and went, and when Christine McVie, Stevie Nicks and Lindsey Buckingham joined the group in the '70s, their bluesy heaviness became a thing of the past, the band instead focusing on more radio-friendly pop sounds as perfected on 1977's Rumours. To hear a song like "Dreams," one might not initially believe that this was the same band. Though technically, it was only 40 percent the same band, Mick Fleetwood and John McVie remained at the core from the beginning. And since they're the Fleetwood and Mac of the band, respectively, it's not like they were being dishonest. – Jeff Terich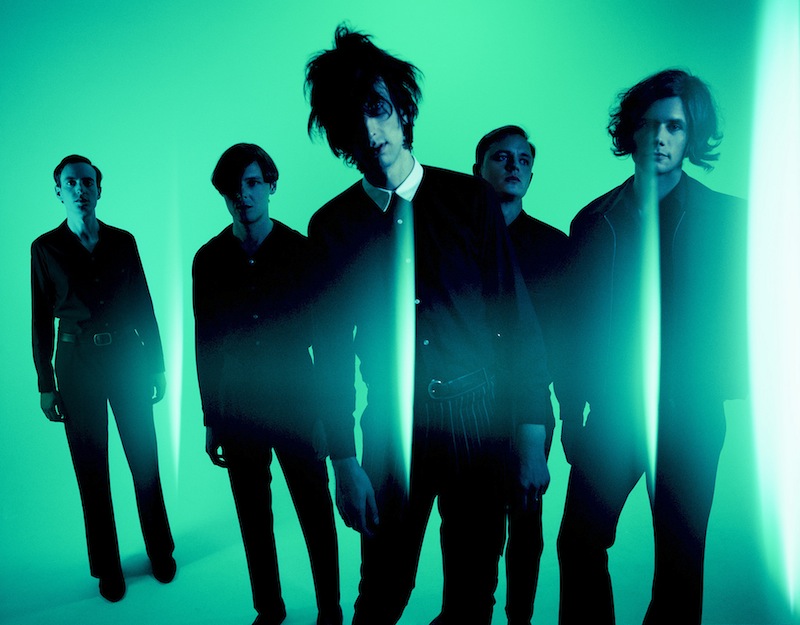 The Horrors
You're forgiven for thinking the Essex quintet were a one-and-done proposition when they first emerged in 2007, because in a way they were. Their debut album Strange House was a fun but inflated piece of horrific grease punk, highlighted by the ranting "Sheena is a Parasite," accompanied by a video featuring Samantha Morton flashing her innards to nascent YouTube watchers. Once that product cycle was completed, they snapped their fingers and came down with a case of artistic growth. Without any warning whatsoever, 2009's Primary Colours revealed they were done with the carnage and offered a modified goth sensibility with plaintive psychedelic drones. Skying in 2011 was Britpop with glistening synthesizers, about as distant as they could get from their debut. Luminous in 2014 continued the daybreak orientation, and last year's V dipped into dance-pop with Faris Badwan's sonorous crooning grounding the beat. After dispensing with the shock value The Horrors have become one of Britain's most consistently good album artists. But the fact that they haven't changed their name is, frankly, just weird. – Paul Pearson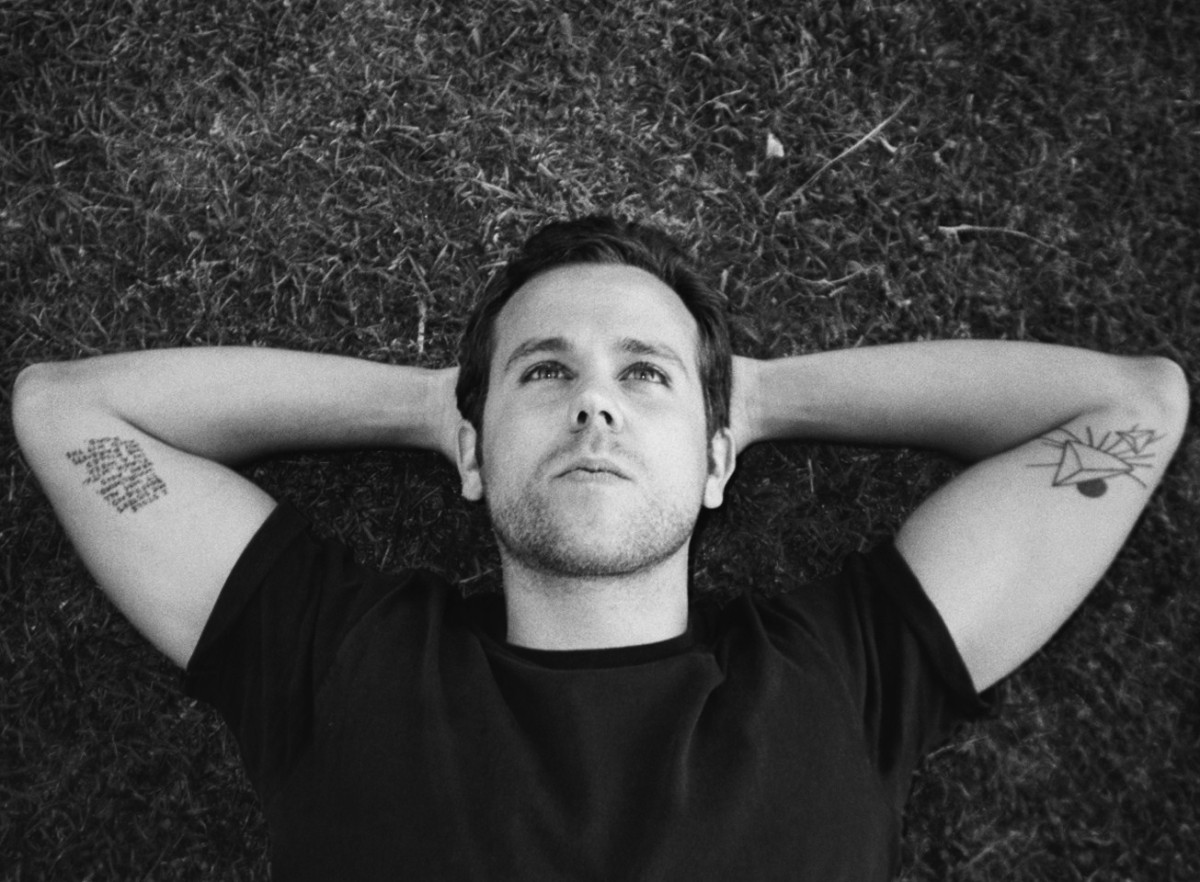 M83
M83 began as a duo that sounded like a conceptual bedroom electronic project. Within a few years it ended up being a solo project that sounded like a rock band. The French duo of Anthony Gonzalez and Nicolas Fromageau displayed a pretty impressive progression from their 2001 self-titled debut to the more expansive Dead Cities, Red Seas and Lost Ghosts just two years later. But once Fromageau exited the band, Gonzalez made a significant shift, emphasizing vocals and embracing pop songwriting that shared more in common with New Order and The Cocteau Twins than Four Tet. By 2011's Hurry Up, We're Dreaming, with its runaway single "Midnight City," M83 had become a full-fledged stadium rock act, albeit one with outstanding taste. (Until Junk, but we'll overlook that album for the time being.) – Jeff Terich
Ministry
Here's a party trick you can play on your favorite industrial metal fan: Slip on Ministry's 1983 debut album With Sympathy when they're not paying close attention. See if they can handle the fragile, boyish vocals on tracks like "Work for Love," or the synth string beds of "Say You're Sorry," or the lightly Latin percussive strains of "Should Have Known Better." Then (if they already didn't know, and let's face it they probably did), if they haven't clawed your face off yet, tell them the Pan-like crooner is none other than Al Jourgensen, and that they're listening to the first recorded tracks of Ministry. Following the transitional album Twitch, Ministry went aggro full-time with The Land of Rape and Honey, decrying political hypocrisy, exploding institutionalism and leaving no square centimeter of Jourgensen's face un-pierced. Since rivaling Nine Inch Nails as the most forceful techno-metal American artist on a major label, Jourgensen disowns his actually quite pleasant synth-pop debut to this day. – Paul Pearson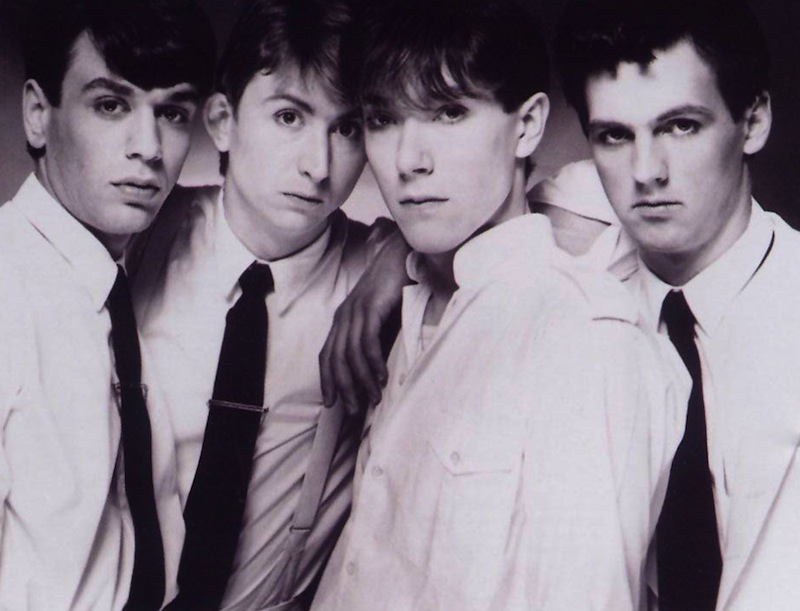 Talk Talk
On their debut album, The Party's Over, Talk Talk sounded like a lot of other synth-driven new wave acts coming out of the UK at the time: Yaz, Soft Cell, Simple Minds, the earliest incarnation of Depeche Mode and the sophisti-pop final bow from Roxy Music. And they were pretty good at it, if not exceptional—not until the outstanding 1984 single "It's My Life." But once they scored a few hits, Talk Talk—in particular group leader Mark Hollis—sought more exploratory sounds and less static pop structures. By 1988's Spirit of Eden, the group were almost completely unrecognizable as the group that crashed the charts six years earlier with their eponymous "Talk Talk." By 1991's Laughing Stock, only Hollis and drummer Lee Harris remained, but what they created with producer Tim Friese-Green was a work of exquisite and powerful beauty: six tracks formed from improvisational sessions into soulful, genre-breaking exercises pursuing, as Miles Davis might have put it, "Directions in sound." By this point, Talk Talk was no longer a band playing pop music, but a group of people using the studio to channel spirits. – Jeff Terich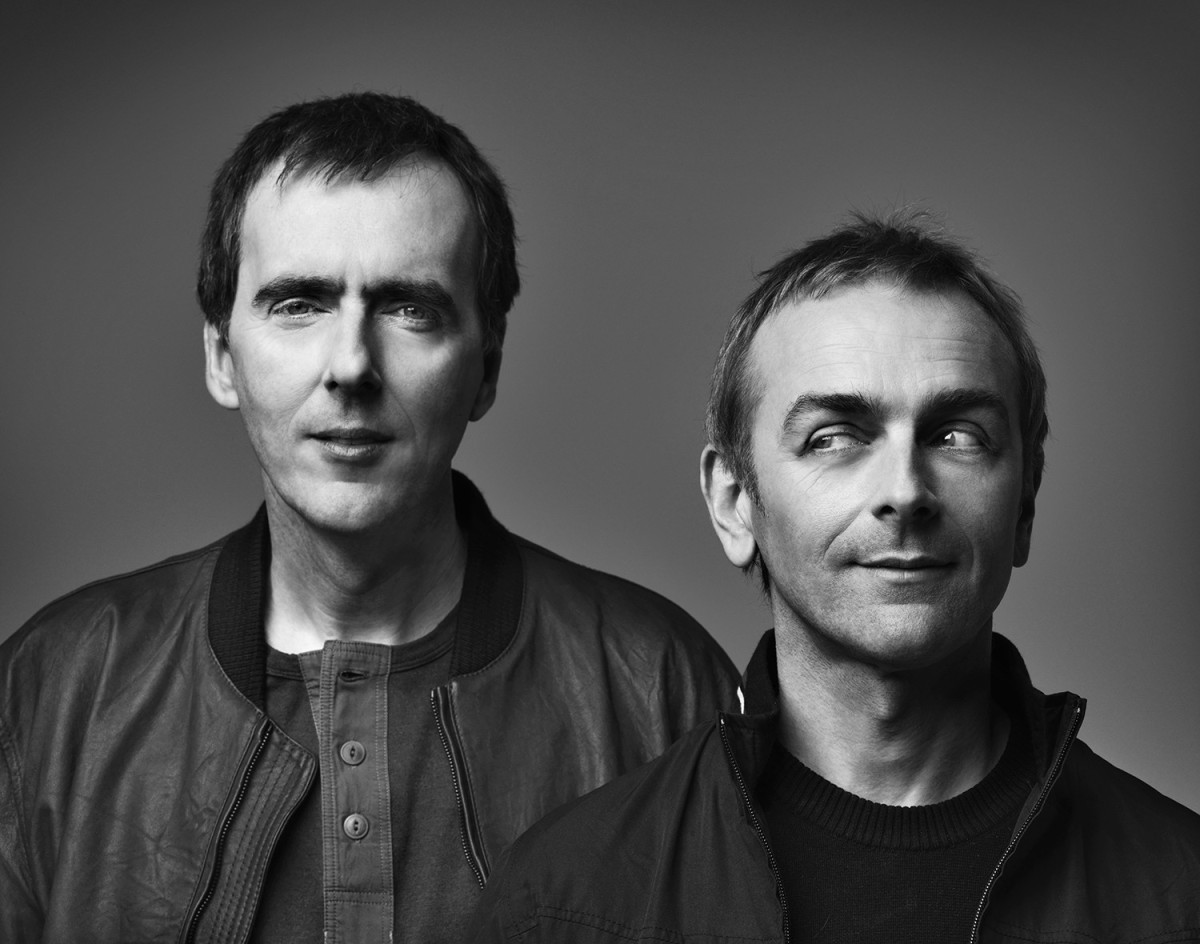 Underworld
For a musical act with a legacy so entrenched in the mid-1990s, it's hard to believe and remember that Underworld reached that point with about 15 years of small- and big-time experience under their collective belt, not much of it good. Karl Hyde and Rick Smith spent all of the 1980s toiling away in little bands like Freur and then a much larger incarnation of Underworld. These outfits played synth-heavy versions of curious and emotive pop that made many connections to bigger (and, yeah, usually better) sophisti-pop and New Romantic contemporaries: Roxy Music, Duran Duran, Echo & the Bunnymen. They had albums shelved, but they also scored small movies and minor hits. As the British rave scene lumbered to life, Hyde and Smith stumbled upon DJ Darren Emerson and reconfigured Underworld into a dance-music trio. Their popular and critical profiles shot into the stratosphere, reaching an apex with the "Born Slippy" .NUXX remix that bolstered the Trainspotting soundtrack, defined the big beat genre, and cemented their reputation. – Adam Blyweiss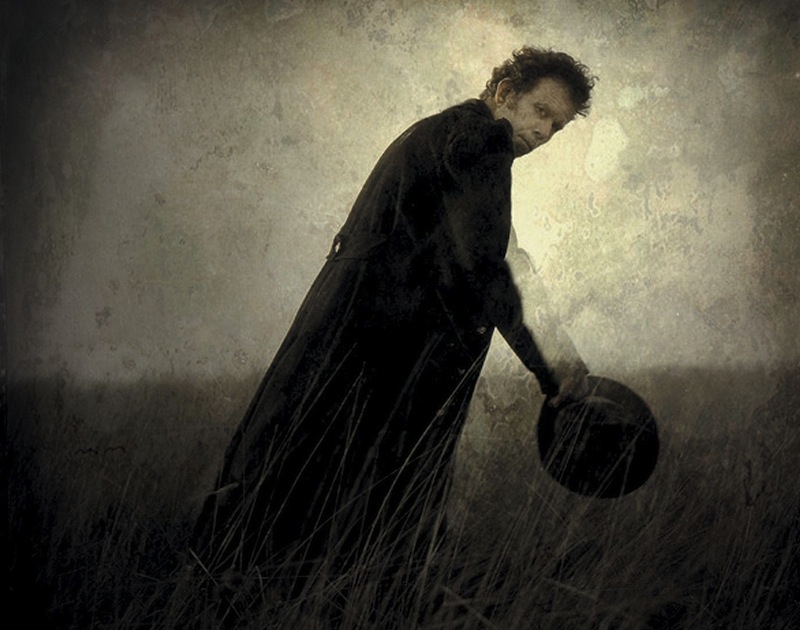 Tom Waits
The Rock & Roll Hall of Famer emerged in 1973 as an earnest singer-songwriter, and spent the rest of the decade honing a persona of an extracted beatnik who haunted some of the less reputable drinking establishments on the Sunset Strip. While that incarnation resulted in plenty of strong songs and an infrequent flair for cinematic orchestrations, it didn't take a specialist to see how much of a restraint that get-up could become. Then came Swordfishtrombones in 1983. Waits ejected the lounge affectations and went primitive, using crooked stomps, deconstructed guitar melodies and fevered wails that stripped all comfort and security away. His lyrics became more clipped and fiendish. On Rain Dogs, his arguable masterpiece, he turned up the Weill-y shabbiness—but moments of madness like "Cemetery Polka" made more sentimental pieces like "Time" even stronger. If such moves alienated his '70s fan base, it was worth it: With his last album Bad As Me reaching the top 10, Waits is more popular now than when he was playing it safe. – Paul Pearson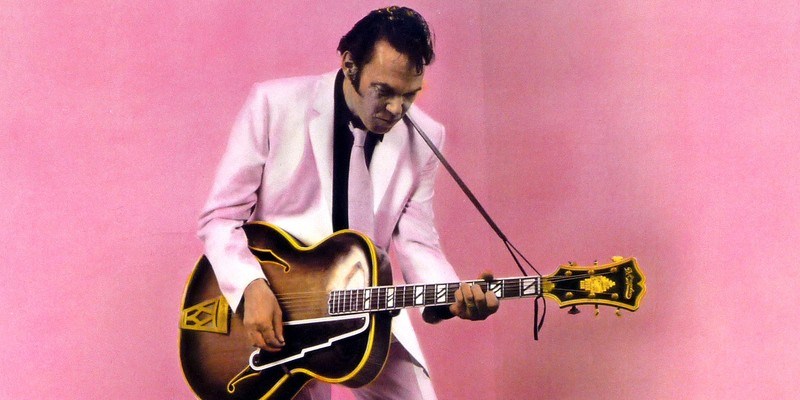 Appendix: Special Consideration—Neil Young in the '80s
Among rock and roll legends, nobody changed style as frequently—nearly mockingly—as Neil Young did throughout most of the 1980's. He might say it's because he was restless and had no qualms about experimenting. Geffen Records, who released five of Young's '80s albums and sued him for making "uncommercial" records, would probably say it was something more bothersome, but screw 'em.
Whatever the root cause, let's survey Young's sequence of styles through the decade:
Country-folk (Hawks & Doves)

New wave guitar rock (Re·ac·tor)

Vocoder synth-rock (Trans)

Rockabilly (Everybody's Rockin')

Country again (Old Ways)

Two albums of radio-oriented rock (Landing on Water and Life)

Blues-rock (This Note's for You)

Finally, a collection that borrowed from pretty much of all those sounds and wound up being his best album of the '80s (Freedom)
Not all these albums were very good. In fact a couple of them, Everybody's Rockin' and Landing on Water, are possibly the most hated albums in Young's entire catalogue. (It's not a classic, but I seem to like Landing On Water more than most people.) After all this time nobody, not even Young's most passionate defenders, seems to know what the hell Trans was all about.
Since 1990 Young's pretty much stayed in the styles he knows best and is known for the best: Crazy Horse hard rock (with or without Crazy Horse), accessible folk-pop, and political agitprop. But even if some of the output was questionable, if Young just genre-swerved in the '80s to stave off pigeon-holing and keep Geffen executives reaching for the antacids, then I say it was worth it. – Paul Pearson