History's Greatest Monsters: Neil Young – Everybody's Rockin'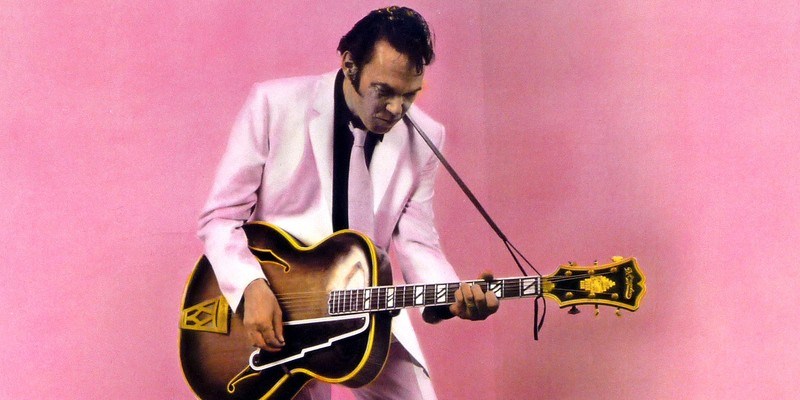 To evaluate how bad an album is, sometimes you need to take a step back and determine what it is that makes an album good or bad. Sometimes it has to do with the crushing weight of high expectations, and some artists who haven't been able to live up to them. Sometimes it has more to do with self-indulgence and experimentation run amok, of which previous Monster candidates John Lennon and Yoko Ono, Lou Reed and Sonic Youth have most certainly been guilty. Then again, sometimes it's just taste; U2's Pop isn't nearly as bad as people made it out to be at the time.
But then there's the wildcard: When is an artist just fucking with us? Like, for instance, Garth Brooks — did he actually believe that Chris Gaines was a worthwhile idea? Or did he just get bored and dick around with wigs and R&B ballads? We'll get to that soon enough; don't you worry. Here's a better example: Neil Young. In the 1970s, he was untouchable — easily one of North America's greatest performers and songwriters, having issued such classic albums as After the Gold Rush, Harvest and On the Beach. And since then, he's mostly maintained a pretty consistent stream of good to great music, on up to 2012's noisy and awesome Psychedelic Pill. But that doesn't mean he hasn't done some incredibly baffling things in his day.
In the 1980s, Young began to distance himself from the folk, country and jagged rock 'n' roll sounds that made him an MVP in the '70s. In 1981 he began to experiment with new wave sounds with Re-ac-tor, an album that got mixed reviews but wasn't necessarily seen as bad, per se. But things got much weirder the following year with Trans, a heavily synth-based album inspired by Kraftwerk, with Young singing through a vocoder on two-thirds of the songs. People didn't know what to do with it, particularly Young's label — Geffen — which began to lose patience with the more experimental direction he was taking. The album ended up a commercial flop, and when Young followed it up by handing his label Old Ways, a traditional country record. This didn't please them one bit, and they ended up rejecting it, instead demanding that Young record a "rock 'n' roll album." As the saying goes, be careful what you wish for — you just might get it.
So record a rock 'n' roll album is exactly what Young did. In 1983, he released Everybody's Rockin' — credited to Neil Young and the Shocking Pinks — a 25-minute album of '50s-style rockabilly songs inspired by the likes of Elvis, Buddy Holly and Bill Haley and the Comets. A good chunk of the album comprises covers, including Jimmy Reed's "Bright Lights, Big City," Bobby Freeman's "Betty Lou's Got a New Pair of Shoes," and the Sam Phillips-penned "Mystery Train," made famous by Elvis Presley. And none of these are particularly bad, actually — "Mystery Train" in particular has a lot of get-up and go, and by playing it mostly straight, Young & Co. actually shine a light on how solid a rock 'n' roll song it really is.
The problem is that none of the 10 songs on Everybody's Rockin' sound anything like a Neil Young record typically might. The songs are short and simple, and when it comes to the material that Young actually wrote, awfully silly. "Kinda Fonda Wanda" doesn't really go much deeper than its goofball rhyming title. "Jellyroll Man" is essentially all surface, and the title track sounds like a parody of a '50s rock 'n' roll song. Again, there's nothing particularly wrong with any of these songs, but there's also very little that's memorable about them either. You'd have fun listening to them, but once the record's over, there's little left to hang onto.
At the time, the release of Everybody's Rockin' probably seemed pretty bizarre to fans, but nobody was more pissed off about it than Geffen, who sued Young on the basis of intentionally releasing non-commercial music. They settled out of court and Geffen apologized to Young, but it goes to show how a humorous move on an artist's part can sometimes be blown out of proportion. Looking back, though, it really does seem like Young was intentionally trying to get a rise out of his label. It certainly worked, and as career pranksterism goes, it's pretty funny! But he also had affection for the music, even if he knew it would upset his label, saying in a 1995 interview that, "there was very little depth to the material obviously. They were all 'surface' songs. But see, there was a time when music was like that, when all pop stars were like that. And it was good music, really good music"
And to a certain degree, Everybody's Rockin' does feature good music. It's only really a bad album when measured in the contexts of trolling his label and abandoning his more serious songwriting. These are certainly shallow songs, some of them pretty disposable, and by Neil Young standards, Everybody's Rockin' absolutely ranks in the bottom half. But sometimes, there's also nothing wrong with letting go of any artistic pretense and having a little fun. And if it freaks out the suits, all the better.
Final Grade: C
You might also like: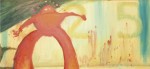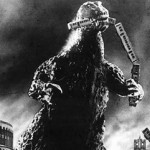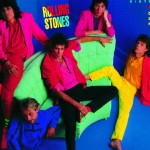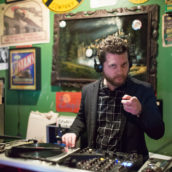 Jeff Terich
Jeff Terich is the founder and editor of Treble. He's been writing about music for 20 years and has been published at American Songwriter, Bandcamp Daily, Reverb, Spin, Stereogum, uDiscoverMusic, VinylMePlease and some others that he's forgetting right now. He's still not tired of it.