10 Essential Road Trip Albums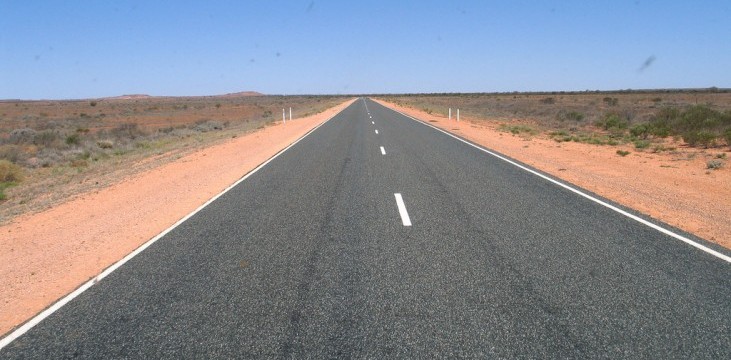 Next week, tens to hundreds of thousands of music fans will high-tail it down to Austin for the annual SXSW music conference, to see as much live music as possible and overdose on BBQ. Many of us will fly, of course, but those with a more adventurous spirit will opt to load up the car and make a road trip of it. But you can't very well have a road trip without a proper soundtrack, now, can you? We certainly think not. In that spirit, we've assembled a list of our 10 best road trip albums. Pop these in the CD changer (or queue 'em up on the iPod) and you'll be good to go for miles and miles.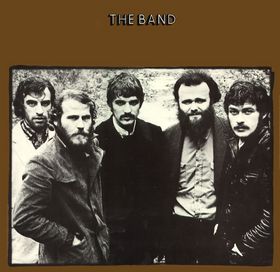 The Band – The Band
(1969; Capitol)
Every American should drive through West Texas. Seriously. I'm willing to stipulate that it's not as a romantic an excursion  as, say, marveling  at the sequoias, nor it is it as army-issue patriotic as seeing the Declaration of Independence, or as breathtaking as your first glance at  the Chicago skyline. But you should do it. I happened upon that notion while I was, yes, driving east through West Texas on Interstate 10 by myself in my old black Honda Civic. I had a week to reach Connecticut to start a new job. I had just left El Paso, where I had stopped for lunch at a Whataburger, and motoring down the highway, I soon encountered just a bumpy, dusty expanse, littered with pale-green small growth plants divided by two parallel asphalt lines stretching out until your eyes are at capacity. People may have similar experiences in other parts of the world, but I swear, the sheer nothingness of West Texas will make you question your very reason for being. I'm an atheist, but I swear could sense the mental gearbox that causes people to switch religions.
With nothing to listen to on the local radio, I switched the car stereo to the six-CD changer in the trunk. Pretty streamlined stuff for the pre-iPod era. I remember the Raveonettes' Chain Gang of Love was in heavy rotation those days. But the one disc I never — never — took out from San Diego to Connecticut was The Band's second, self-titled album. Look, others  have written miles and miles of text about The Band. It is indeed a historical journey through American music and in doing so it evokes the personal dramas, love and loss, defeat and comfort, that play out against national themes. What The Band offers to listeners is that sense of connection to the past, that we are part of a larger history. It makes you feel our stories are linked to each other and that we don't exist in an ahistorical vacuum, something that was perhaps more pronounced in the tumult of the late '60s. It's hardly a surprise that the first cut is called "Across the Great Divide."
Elsewhere on the album, such as "Rockin' Chair," you're drawn in by  the weary, sepia toned comfort of Richard Manuel's vocal, signing fondly about "ol' Virginny." There's "Up on Cripple Creek," the story of a miner visiting Lake Charles and his "little Bessie girl," and making some booze and gambling-paced time with "Spike Jones on the box." Even in all that mess, there's a picture of two people who understand each other. All of those feelings get amplified in when you're in a place like West Texas, where you feel like the only person on the planet, but you're not. There's great harmonies on The Band, both in musical and poetic sense of the word. It's nearly impossible and perhaps illogical  to recommend experiences. Albums, songs, somebody live, sure. But experiences are inherently subjective, but, even with that caveat, you should get copy of The Band and drive across the fucker. – Stephen Chupaska
---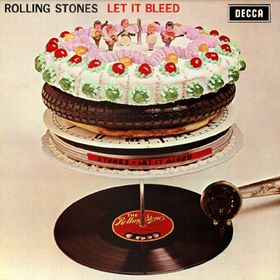 Rolling Stones – Let It Bleed
(1969; Decca)
One could probably play the entire run of Stones albums from Beggars Banquet on up to Some Girls and be entirely set for an asphalt journey, but for the sake of not clogging this whole list with Jagger/Richards, Let It Bleed is the one best suited for heading out on the open road. Maybe it's because of the bluesy nature of many of the songs, which by proxy allow us to feel like midnight ramblers (which is a little creepy, come to think of it). Or maybe it's the slightly darker nature of the album, as best displayed on the apocalyptic "Gimme Shelter," which gets a cinematic boost every 10 years or so thanks to Martin Scorsese. Or maybe it's just that there's an earthy grit to it that speaks to the thrill of spending a week watching the horizon unfold, going nowhere in particular. – Jeff Terich
---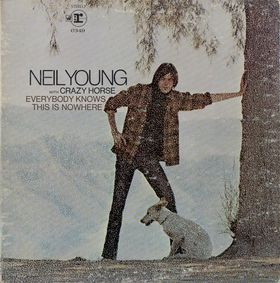 Neil Young – Everybody Knows This is Nowhere
(1969; Reprise)
Aside from the apt name of Everybody Knows This Is Nowhere, and by extension its title track, what makes this one of the best road trip albums can be traced right to how its opening highlight "Cinnamon Girl" kicks things off at an anthemic, invigorating pace. Then later, the classic rock epics "Down By the River" and "Cowgirl in the Sand" provide perfect pacing for spacing out behind the wheel, as Neil and Crazy Horse alternately jam for 5 minutes and rip through one cathartic chorus after another. – Justin Stephani
---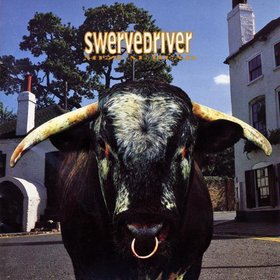 Swervedriver – Mezcal Head
(1993; A&M)
Swervedriver is an obligatory entry in this feature, and not just due to their appropriately themed name. With their heavy and careening (though rarely abrasive) rock – at its apotheosis on Mezcal Head – Swervedriver may as well have intended to make music expressly for blaring out of your speakers while you journey down the open road. Theirs is a dense, more active, rocking form of shoegaze that won't put you to sleep (very important) on a 10 hour drive, while simultaneously satiating your fix for loud, densely layered guitar. The themes of movement in Mezcal Head – "Last Train to Satansville," "Girl On A Motorbike" – are the icing on the cake, though, getting you psyched up for where you're heading and avoiding the dreaded feelings of homesickness that are the bane of good road trips. – Connor Brown
---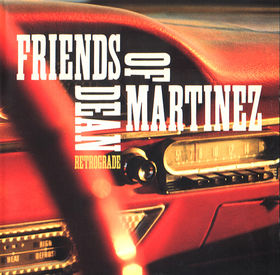 Friends of Dean Martinez – Retrograde
(1997; Sub Pop)
At times, Retrograde sounds more like the soundtrack to a long lost Tarantino film instead of an album built for road trippin'. Frankly, that's what makes it so brilliant. The album conjures images of wide open road, with nothing between your '57 Chevy and massive sandstone obelisks other than a few stray tumbleweeds blowing in the distance. As the passenger of this album, you know that you are eventually going to reach the coast, you just don't know when. And honestly, it doesn't even matter, as time is rendered irrelevant. The journey is what's important here. Retrograde is an album chock full of desolate songs that have been abused by the heat for far too long. It's the perfect soundtrack for sun soaked highways and vehicles without proper A/C. Perhaps the journey will be without the violence or high grade mescaline as Tarantino would have it, however, the fulfilling promise of quenching your thirst will keep you coming back for more. – Ryan Brun
---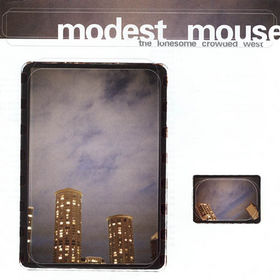 Modest Mouse – The Lonesome Crowded West
(1997; Up)
All of Modest Mouse's albums seem to be about going somewhere. Or, more specifically, they're about going absolutely nowhere. They're about the desolate stretches of road in the far corners of the baddest of badlands, or the iciest wastelands, or pretty much any highway that beckons. That's essentially the feeling that consumes The Lonesome Crowded West, a travelogue of trailers and outposts, hamlets and podunks. It's a sputtering Lincoln that roars through deserts and trails, and takes detours through backyards and pulls down laundry lines. It can conjure up a tense, ominous feeling of isolation as it does on "Cowboy Dan," or a focused malevolence as on the 11-minute "Truckers Atlas," which stretches out like the great network of automotive infrastructure heralded by President Dwight Eisenhower. You've never really seen America until you've crossed it with Isaac Brock screaming in your ear. – Jeff Terich
---
Wilco – summerteeth
(1999; Reprise)
The album title's hockey-player pun notwithstanding (summer there and summer not!) summerteeth is, in fact, a perfect summertime album, one that pairs nicely with a drive up the coastline. I mean, sure, most of it is about depression and loneliness and all those fun things that make life a little colder, but Wilco undercuts the gloom by adding their own musical silver lining. The resulting set is something that feels very human, and very alive. Jeff Tweedy & Co. work out some frustrations with the universe on the groovy "Can't Stand It," put a gorgeous spotlight on depression and addiction with the magnificent "A Shot In the Arm," and jazz up a self-help mantra in "How to Fight Loneliness." The key with summerteeth is that every track is so brightly and wonderfully arranged, that even at its darkest, it feels universal and fun, and can turn a long drive into a dreamlike experience as the coastline zips by. Queue up the title track as you zoom up the PCH, and you'll see what I mean. – Jeff Terich
---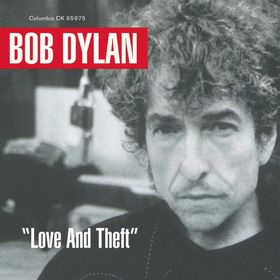 Bob Dylan – "Love and Theft"
(2001; Columbia)
Bob Dylan's "Love and Theft" sounds like America. It sounds like landscapes and plains and forests and mountains and deserts. It sounds like the sun and it sounds like the rain. It is the soundtrack to the scenery that the adventuresome road-tripper, the one who avoids the freeways and turnpikes and seeks out side roads and two-lane interstates, banks on enjoying as he treks across our great country. The drums on opening number, "Tweedle Dee & Tweedle Dum," provided by the legendary David Kemper, roll like trees in the car window. "Summer Days" is a hot number, meant to be played in an open convertible during the day; the cool and lazy "Moonlight" would be played in the same car at night. "Mississippi" provides pensive fodder when there road is straight and barren. Add to this the eerie fact that "Love and Theft" was released on September 11, 2001, and the parallels between it and the small details of America are all the more poignant. – Chad Gorn
---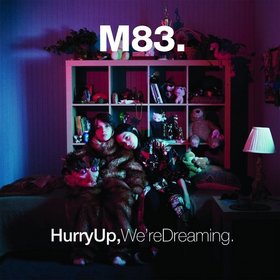 M83 – Hurry Up, We're Dreaming
(2011; Mute)
There are two important pieces of information that will serve a traveler well on his or her travels. First, double albums were practically tailor-made for road trips, their epic nature suitably matched by the miles and miles of scenery or lack thereof just outside the car window. And second, M83's Anthony Gonzalez crafts music that sounds best when played during a night drive. Really, any album will do (though the horrific car-crash imagery in Before the Dawn Heals Us might be less than ideal for the superstitious). But combine M83's nightscape soundtracks with a lengthy, continually unfolding tracklist and you have the makings for a road trip hitting its PM-hour stride. I mean, come on — there's actually a song called "Midnight City"! That's really just the (literal) beginning, though, as later tracks like the shoegazing "Reunion," the teary-eyed "Wait" and the soaring "Steve McQueen" take this sprawling set into various directions. Because, let's be honest, you also basically need something to keep from going bored on a long drive, and this 2xLP album takes care of that problem pretty handily as well.  – Jeff Terich
---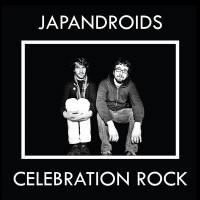 Japandroids – Celebration Rock
(2012; Polyvinyl)
If you're going to follow your wanderlust and get your adrenaline pumping just right, there are few better ways to do so than with the explosion of fireworks and crack of David Prowse's drums on "The Nights of Wine and Roses," the opening track of Celebration Rock. And once that momentum kicks up, it doesn't stop for a good 35 minutes or so. More so than any other band today, Japandroids embody a youthful celebratory feeling that's not just infectious, but truly joyful. And as such, Celebration Rock is the perfect soundtrack for throwing caution to the wind and getting the hell out of wherever you are, in search of escape, from the defiant sing-along chorus of "The House That Heaven Built" to the unrelenting pace of "Fire's Highway." If it's not a road trip staple yet (though it is officially a hockey anthem), soon enough it will be. – Jeff Terich
You might also like: