10 Essential Austin Albums

Willie Nelson Atlantic Records publicity photo circa 1973/ Public Domain
Welcome back to the Treble World Tour, a series of Top 10s covering albums that best represent certain locations—cities, states, territories, even entire nations. We consider representative releases on three levels: they were made by artists from a place, they contain music about or inspired by the place, and/or they were made in that place. The next stop on our musical itinerary is one of America's best places to keep sound weird, the city of Austin, Texas. While the state's place at the boundary of the American Southwest and long-built image as a home of cowboy culture may immediately suggest country music from top to bottom, the capital of the Lone Star State also touts itself as the live-music capital of the world. That manifests itself in many local institutions, with two in particular maintaining national and international visibility: Austin City Limits, American television's longest-running concert music program, and the sprawling South by Southwest (SXSW) festival held every March. It's a reputation purposefully inclusive of all manner of musical genres; let's hope our list of the best Austin albums does it justice.
---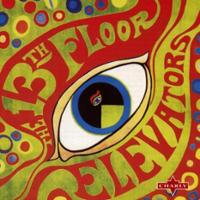 13th Floor Elevators – The Psychedelic Sounds of the 13th Floor Elevators
(1966; International Artists)
Buy at iTunes
It seems fitting that the likely origin point for the city's unofficial motto, "Keep Austin Weird," is the same for stoner jams as the world has come to know them. Late in 1965, aspiring local rocker Roky Erickson started making music with a band formerly known as The Lingsmen. A whirlwind of interest followed, one strong enough to drive national tours, TV appearances, and this debut—arguably the first mainstream psychedelic rock album, its name and liner notes steeped in mysticism and mind-altering substances. More impressive, however, are the connections they made to the past and future even underneath the faux electronic-sounding textures of Tommy Hall's electric jug. Powerful lead single "You're Gonna Miss Me" subliminally suggests the growls to come from The Rolling Stones in "Jumpin' Jack Flash," and the rest of the album leans on "Louie, Louie"-style energy ("Thru the Rhythm"), folk jangle ("Don't Fall Down"), and garage rock's early flirtations with punk and metal ("Fire Engine"). The Psychedelic Sounds found the Elevators peaking quickly and disappearing just as fast, waiting for rediscovery on the cult-classic Nuggets compilation and in tributes and reunions around the turn of the century. But if you hear MC5, Them, Love, The Byrds, The Kinks, or many others, rest assured you're hearing some of Austin's native sons as well. – AB
---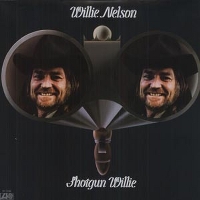 Willie Nelson – Shotgun Willie
(1973; Atlantic)
Buy at iTunes
"Outlaw country" refers not just to the black-hat-wearin' fella at the mic, but to arranging and performing country music beyond the boundaries of tradition. The subgenre swept up Willie Nelson in the 1970s, a decade that started out particularly poorly for him. He lost a Tennessee ranch to fire and moved from one wife to the next, while money he should have pocketed was tied up in the vagaries of his RCA contract. Frustrated, Willie claimed retirement and moved to Austin in 1972. The town quickly changed his mind—its hippie movement allowed him to innovate as he wished while playing local hotspots and festivals. Nelson jumped to Atlantic Records and recorded this in New York, his veteran storytelling ("Devil in a Sleepin' Bag") and skillful interpretation (Bush and Stroud's "Whiskey River") sharing space with jazz-inflected vocals in his take on Leon Russell's "A Song for You." Here we also first meet his backing band The Family, who manage to handle everything from forlorn waltzes ("Slow Down Old World") to suggestions of the artful pop of Steely Dan and Frank Zappa in the arrangement of the title track. Shotgun Willie wasn't an instant classic—we'd have to wait two albums for Red-Headed Stranger to wear that mantle—but it showed Nelson first pivoting toward the easygoing rebel image we know and love today. Without that time in Austin, who knows where he'd be headed. – AB
---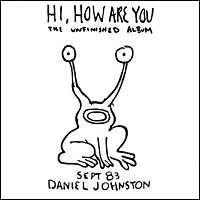 Daniel Johnston – Hi, How Are You?
(1983; Homestead)
Austin, Texas is a city thriving with artist's artists — the sort of talented musicians whose experimental and ambitious work is often best appreciated by those with a more developed palate for the stranger side of popular music. In many ways, Daniel Johnston is the ultimate artist's artist's artist. His minimalist, often half-finished recordings are extremely rough around the edges but his songwriting has inspired the likes of Kurt Cobain, Conor Oberst, Beck, Calvin Johnson and Wayne Coyne.
Oddly enough, Hi, How Are You — Johnston's most popular release — was never completely finished. Issues with anxiety and nervousness kept the young singer-songwriter from finishing the work he envisioned. That aside, there's a lot of variety on the record. The album is full of the keyboard-based compositions that Johnston was already known for ("Walking The Cow," "Hey Joe") as well as notably sparse guitar-driven tracks ("I Picture Myself with a Guitar.") But, sprinkled throughout, there's a great deal of highly adventurous moments to be found. On one end of the spectrum, there are Johnston's nervous a cappella solos and a variety of sound collage experiments. On the other, there are two full songs where Johnston simply sings his own lyrics over instrumental records by English jazz legend Johnny Dankworth.
One thing's for sure: Hi, How Are You? is likely the weirdest singer-songwriter album you'll ever hear. But that works just fine for the strangest and most colorful city in Texas, and probably the Southwest as a whole. After all, one of ATX's most prominent murals features this bizarre gem's cover spread across a tall brick wall. – AK
---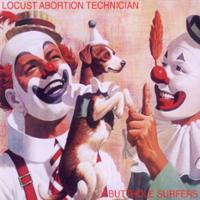 Butthole Surfers – Locust Abortion Technician
(1987; Touch and Go)
Buy at iTunes
Thanks to 1996's "Pepper," Butthole Surfers are officially the strangest band to ever top the U.S. Modern Rock charts or, for that matter, any mainstream radio charts ever. But their best work — past and present — has taken place far away from the national spotlight. Their third album, Locust Abortion Technician, was recorded at the perfect meeting-point of experience and wild experimentation, and the band's last release to rely almost entirely on in-studio improvisation as a songwriting method. The result is equal parts maddening and inspiring. At times soothingly psychedelic, at other chaotic and destructive, Locust Abortion Technician was an early entry into noise rock territory. Through their innovative musicianship and unfakeable energy, Butthole Surfers created a landmark as timeless as it is disorienting. – AK
---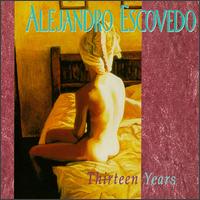 Alejandro Escovedo – Thirteen Years
(1994; Watermelon)
Buy at iTunes
Just one great talent in a family overflowing with it, San Antonio native Alejandro Escovedo returned to Texas — only a few hundred miles to the west — after some time spent playing punk rock as a member of San Francisco's The Nuns. After honing his alt-country chops in The Rank and File, however, Escovedo launched what has become a prolific and consistently impressive solo career, which hit an early peak with 1994's Thirteen Years. At times closer to a chamber folk album than a true roots rock record, Thirteen Years is lush with string arrangements and crisp acoustic guitars, and the occasional hard rocker, such as standout "Losing Your Touch," which is a good middle ground between The Replacements and Tom Petty. Escovedo's become an Austin institution, thanks to albums like this, and don't be surprised if you see a picture of him in your hotel during your next stay in Austin. – JT
---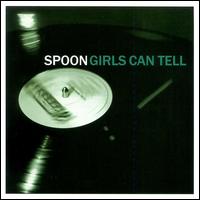 Spoon – Girls Can Tell
(2001; Merge)
Buy at iTunes
Spoon frontman Britt Daniel left Austin for the pristine shores of Portlandia in the mid-aughts, but they'll always be an Austin band at heart. Before Daniel stamped his passport to the Pacific Northwest, however, he and longtime collaborator Jim Eno crafted one jim-dandy of an indie rock record: 2001's Girls Can Tell. Showcasing the band's less-is-more aesthetic before it started to reveal tighter constraints, Girls Can Tell sells angst in the context of comfort. It sounds rich and warm, even when Daniel expresses his enigmatic lyrics of longing and alienation. More importantly, it grooves, and groove is one of the most crucial weapons in Spoon's arsenal. It's present on the sinister "Believing Is Art," the stark "Everything Hits At Once," the hard rocking "Take a Walk" and on the eerily atmospheric "Chicago At Night." But Daniel and Eno added one more nod to their hometown on Girls Can Tell: "Me and the Bean," a cover of a song by obscure Austin band The Sidehackers. – JT
---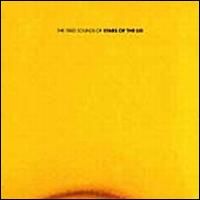 Stars of the Lid – The Tired Sounds of Stars of the Lid
(2001; Kranky)
Buy at iTunes
Austin represents an interesting blend of the cosmopolitan and the cowboy, a burgeoning bourgeoisie resting at the edge of the Western plains. If there is one act and album to best merge these modern and rustic worlds, it may be the duo of Brian McBride and Adam Wiltzie and their sixth LP. Here is the apex of their use of technology to drag guitar, piano, and strings out to impossible dimensions. Some of the songs and suites reference Austin proper—a mental hospital, a university classroom. Most imply a marathon elegy: "Broken Harbors," "Requiem for Dying Mothers," "Ballad of Distances." Somehow delicate and massive at once, the drones that do skew sad and fearful manage to be balanced with other atmospheres that seem far more uplifting. They're epic abstractions with more than a few beautiful orchestral qualities, sharing common ground with everyone from Brian Eno to Godspeed You! Black Emperor. This is Stars of the Lid's soundtrack for the young field hands pushing cattle across the desert for one last mile before night falls, as the bowl of the darkening sky comes to crush their senses. – AB
---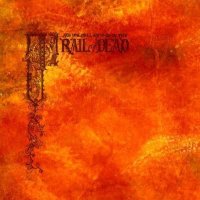 …And You Will Know Us by the Trail of Dead – Source Tags and Codes
(2002; Interscope)
Buy at iTunes
The band's name says it all. …And You Will Know Us By The Trail of Dead — Austin's artiest punk band — have always had a knack for taking on ambitious and complicated concepts in a fierce and methodical manner. But there's no album where that was truer than on 2002's Source Tags & Codes. After perfecting their lo-fi approach on 1999's Madonna, the band cleaned up their production, but kept their angular art-rock in tact. The result was unprecedented: wild, furious post-hardcore supported by epic transitions and powerful orchestral scores. And, as cheesy as all that sounds, Trail of Dead were able to pull it off elegantly, producing their best-received record and setting the standard for punk acts the world over. – AK
---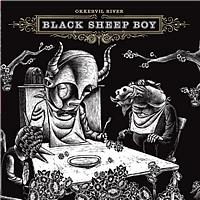 Okkervil River – Black Sheep Boy
(2005; Jagjaguwar)
Okkervil River frontman Will Sheff dug deep into his childhood in New England when he wrote the lyrics to the band's latest album, The Silver Gymnasium. And isn't it always the case that everyone is always from somewhere else? Not that biographical details should take anything away from Okkervil River being an Austin band, which they were, are, and will always be classified. Black Sheep Boy, interestingly enough, speaks to Austin as a city of transplants (which isn't something you hear spoken of as frequently, though it's true to an extent) with its origins in a mythology created out of the title track, a song by Oregon singer/songwriter Tim Hardin. The album was written in Indiana, for that matter, and bridges fiction and true life in a way that makes the two indistinguishable from each other. It's dark ("For Real"), gorgeous ("Get Big") and hard rocking ("Black"), and emotionally gripping in a way that a true confessional rarely is. Austin not only breeds great musical talent, but in the case of Okkervil River, it attracts it as well. – JT
---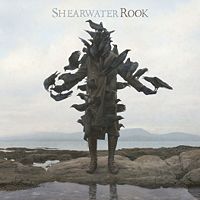 Shearwater – Rook
(2008; Matador)
Rook is an album of beautiful otherworldliness, a record that sounds like it was recorded in the bleak margins of a fairytale. Only the modern instrumentation — that clean-sounding piano, those crashing guitars — keeps the album from sounding like it was recorded by a particularly progressive medieval band. Singer Jonathan Meiburg (a member of Okkervil River until just before this album was released in 2008) certainly has the voice for it, lending the album's ten songs a sort of choirboy optimism. The fact that they're from Austin is largely incidental to the band's sound, particularly for this album, which sounds positively European. It sounds like a collaboration between Sting and Mark Hollis; the nautical, medieval stylings of The Soul Cages mixed with the post-rock ambiance of Laughing Stock. As with both of those albums, Rook feels like you've been on a journey through some twilit medieval fantasy world over its relatively short running time. It's a journey that hovers between epic and heartbreaking but ultimately manages to find something fulfilling in that space.- SP
You might also like: