10 Essential Autumn Albums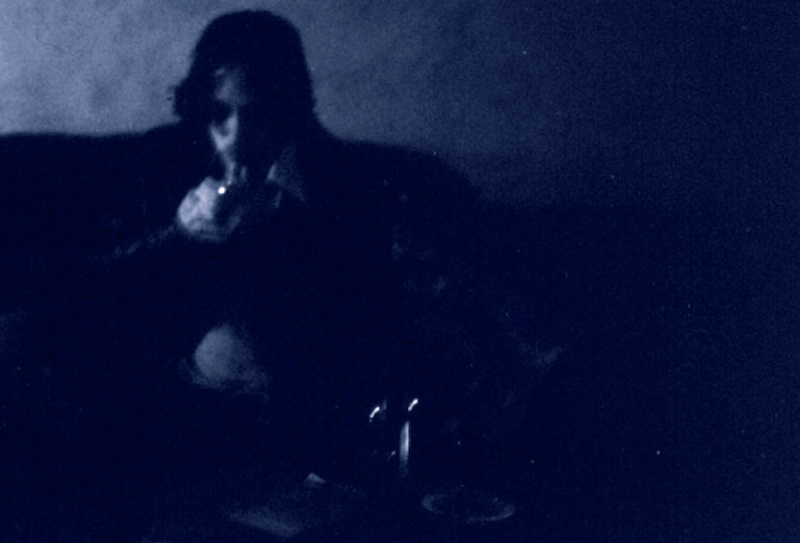 Technically speaking, fall doesn't begin for another couple weeks, but with Labor Day behind us, summer as we know it is essentially over. Foliage will soon change color, temperatures will drop and t-shirts and shorts will be traded for sweaters and scarves. Historically, autumn is a season of transition and, in many ways, of death. Plants begin to shed their leaves and fruit, crops are harvested, and ghosts start to seep out of darkened corners. It's still a celebratory season, but in very different ways than summer or spring. And with that in mind, we've assembled a list of ten of the best autumn albums for the coming chill.
Simon and Garfunkel – Sounds of Silence
(1966, Columbia)
It begins with "Hello darkness, my old friends," and continues with the declaration that "leaves that are green turn to brown." Perhaps Sounds of Silence is too obvious a choice for Autumn listening, but why question it if it works? The blend of acoustic guitars, harmonized voices, harpsichord and reverb at play on Sounds of Silence add up to an autumnal, melancholy and wistful combination, one that's inevitably tied to changing seasons, rain-soaked streets and poetically bummed young males.
---
Van Morrison – Astral Weeks
(1968, Reprise)
There's an autumnal streak throughout Van Morrison's discography, but Astral Weeks is one of his gloomier albums. Nonetheless, it's a refined and stately kind of gloom. Many of the songs, recorded with jazz musicians with little direction other than a key or tempo, were finished in one take. And Morrison's lyrics take on a stream-of-consciousness quality. Yet for all of its graceful, mystical qualities, there's a subtle darkness beneath it all, making the album seem more like a closely held secret, never to be released into the harsh summer sun.
---
Nick Drake – Five Leaves Left
(1969, Hannibal)
Nick Drake made only three albums in his short lifetime, not a single one of them summery, bouncy or upbeat. But where his final release, Pink Moon, is a bare and haunting album best suited for the dead of winter, Five Leaves Left sounds much more like the soundtrack to a colorful, if rainy fall. The title alone alludes to the changing of seasons, while songs like "Cello Song" and "River Man" carry a kind of elegant sophistication that immediately brings to mind a misty British countryside. Drake's music is dark and sometimes skeletal, but the lush and beautiful material on Five Leaves Left is as comforting as it is chilly.
---
New Order – Low-Life
(1985, Factory-Qwest)
Listening to New Order's discography in chronological order reveals a curious pattern: their albums appear to correspond to a season cycle in reverse. The band's first album, Movement is their coldest and most distant, a winter album for sure, and its successor, Power, Corruption & Lies is only slightly warmer, whereas 1989's Technique is nothing but hedonistic ecstasy, making it the New Order album most suited to summer. In between, however, is Low-Life, an album that's accessible and even quite pretty at times, but carries with it more than a slight chill. In particular, the sequence from "This Time of Night" through "Sunrise" and on to "Elegia" strongly evokes a dark November night where you can see your breath and not much else.
---
Yo La Tengo – I Can Hear the Heart Beating As One
(1997, Matador)
I would consider it a massive missed opportunity to leave out the album from which "Autumn Sweater" was spawned. That, alone, is an autumn anthem perfect enough for inclusion, but Yo La Tengo has a soft and dreamy streak that brings a touch of autumn's frost to any month of the year. While not quite as sparse and intimate as its follow up, 2000's And Then Nothing Turned Itself Inside Out, I Can Hear the Heart Beating As One balances between hushed moments of delicate beauty like "Shadows," and still-moody shoegazer tracks like the epic "We're An American Band." Perhaps this is an album for when fall is new, and the bitter cold has yet to wreak havoc, but it's as comfy and warm as knit wool.
---
Mercury Rev – Deserters' Songs
(1998, V2)
Mercury Rev began as an epic yet abrasive psychedelic rock band, so their gradual move toward orchestral pop showed a side of their music that had previously only shown the slightest of traces. On 1998's Deserters' Songs, however, they abandoned the noise-driven freakouts altogether, instead crafting a magnificent collection of stunning and nuanced ballads that amounted to an album more romantic, mysterious and achingly beautiful than ever before. It's the sort of album that accompanies either late night trysts or long drives alone, or perhaps something less tangible, like slow dancing with a ghost. It's an album that matches the scenery's chromatic wonders with some melodic magic of its own.
---
The Microphones – The Glow, Part 2
(2001, K)
Justin Vernon may have (unintentionally) capitalized on the romantic idea of having recorded an album in a cabin in the woods, but The Microphones' Phil Elverum did a pretty darn good job of putting the listener in verdant Pacific Northwestern scenery several years beforehand. The Glow, Part 2 is an epic, rich album that's low-fi but highly ambitious. It's a work of great mystery and intrigue, with as many moments of gorgeous folk as there are of dark, noisy ambience. Much like a deep woodland, it's lush and beautiful, but one never knows what kind of danger lurks therein.
---
Neko Case – Blacklisted
(2002, Bloodshot)
Neko Case's music, even at its most accessible, is often mired in the shadow of death, and steeped in the tragic. The Virginian-born troubadour comes from a long tradition of folk music with a sinister core, but on Blacklisted, she seems to take that approach to its most eerie core. One of a handful of albums that depicts the singer as being killed on its cover art, Blacklisted finds Case narrating her fears of the Green River Killer as a child in "Deep Red Bells," sadly pining in "I Wish I Was the Moon" and turning darkly romantic in her cover of Sarah Vaughn's "Look For Me (I'll Be Around)". Blacklisted is a gorgeous album, but one that's also deeply haunted. And we all know that Halloween happens in autumn as well.
---
Ryan Adams – Love Is Hell
(2003, Lost Highway)
Before Love Is Hell was released, it was hyped as one of Ryan Adams' sadder collections, too dark for commercial viability. But compared to Heartbreaker, it's a walk in the park. And it's also not a bad accompaniment to a walk in the park, come to think of it. Sure, there are moments of sadness and regret, but there are on every Ryan Adams album, and here he tempers them with equally stunning melodies to match. "I See Monsters" is one of his all-time best songs, the kind of ballad that's haunting more for its sparseness than for any actual supernatural qualities. Save that for "Halloweenhead." Or don't.
---
The Clientele – Strange Geometry
(2005, Merge)
Where Nick Drake's music has a more pastoral quality, The Clientele's Strange Geometry is like experiencing a more urban European autumn, specifically during the hours after sundown. Frontman Alasdair Maclean has a soft yet strong rasp, while his tremolo-treated guitar acts as the aural equivalent of rain trickling down apartment windows. Strange Geometry is a pretty album, but one that boasts just enough Velvet Underground and Love influences to make it rock 'n' roll. And in first track "Since K Got Over Me," as Maclean despondently describes his surroundings, "Everything's so lucid, and so creepy," he manages to also attach a perfect phrase to the album's autumnal atmosphere.
You might also like: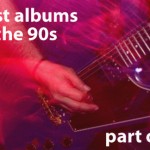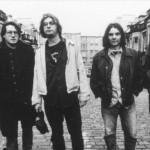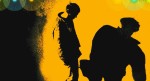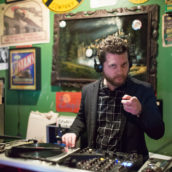 Jeff Terich
Jeff Terich is the founder and editor of Treble. He's been writing about music for 20 years and has been published at American Songwriter, Bandcamp Daily, Reverb, Spin, Stereogum, uDiscoverMusic, VinylMePlease and some others that he's forgetting right now. He's still not tired of it.