10 Essential Big Beat Singles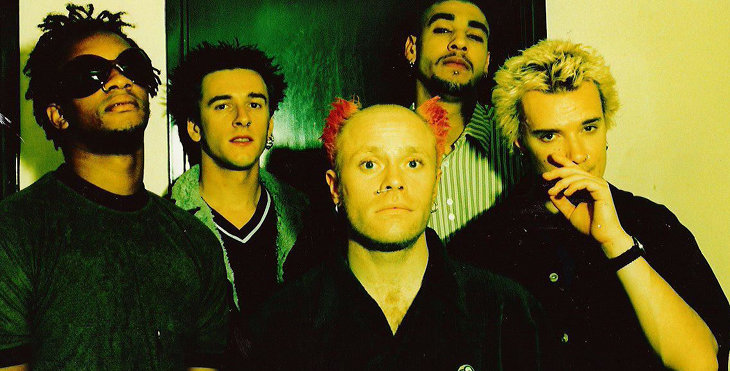 At least until Mumford and Sons started selling millions of records, the brightest hope for the vitality of the record industry sat within the booming realm of electronic dance music, or if you prefer, EDM. Top 40 stars like Rihanna and Ne-Yo had largely foregone slick pop production in favor of thudding beat drops from Calvin Harris and David Guetta. Dubstep became stadium fare, a la Skrillex. Dudes like Bassnectar drew bigger festival crowds than anyone with a guitar. And it all seemed fairly novel… until we looked back to the '90s and realized this pretty much already happened, only then, EDM was called "Big Beat."
Well, that's only partially true. EDM is a fairly meaningless term (like "indie rock"), but Big Beat actually centered around a fairly specific scene in the UK, in which producers like Fatboy Slim and Chemical Brothers became rock stars out of infectious tunes centered around, duh, big beats! They had hooks, solid basslines and, pretty frequently, some big-time guest vocalists. They rattled trunks and college parties, and by the late '90s, "The Rockefeller Skank" even ended up on an episode of Friends. In the '90s you couldn't escape Big Beat, and with good reason — under its umbrella, there were jams upon jams upon megajams. And these are ten of the best big beat singles of the bunch.
---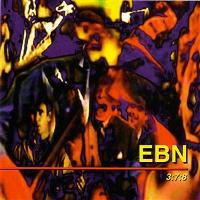 Emergency Broadcast Network – "3:7:8"
from Telecommunication Breakdown (1995; TVT)
Buy at iTunes
Strictly speaking, Emergency Broadcast Network were more of a plunderphonics collective, pulling and piling crate-dug samples into complex webs of found sound and funky breaks. However, this bled into multimedia presentations as well, with the pirate-station visual collage aesthetic on the video for "3:7:8" eventually leading the group to nab a plumb gig producing short category spots for one MTV Video Music Awards back in the late '90s. Still, this track is the best and most concise summation of why EBN turned heads. Cool jazz bass samples, sputtering break beats and Western flick whistle all add up to a single that lives up to the phrase 'big beat.' – JT
---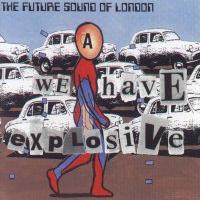 Future Sound of London – "We Have Explosive"
from Dead Cities (1996; Astralwerks)
Buy at iTunes
In the strictest terms, Future Sound of London were not a Big Beat act. Not even a little bit. They had some downtempo jams, definitely, but by and large, the future sound in question was one of ambience and atmosphere, space-age drift and ethereal bliss. Then came "We Have Explosive," a surprise banger from their 1996 album Dead Cities that laid on the breakbeats thick, stuck to a buzzing, almost atonal melody of electronic squeaks and chopped-up guitar chugs. It's hard not to assume that the group came up with "We Have Explosive" for the sole purpose of showing they could do it better than so many of the other beatsmiths at the time. Whether or not that's why the song happened, it's definitely one of the best. – JT
---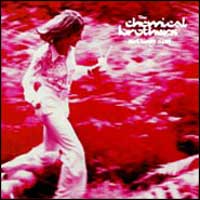 Chemical Brothers (feat. Noel Gallagher) – "Setting Sun"
from Dig Your Own Hole (1997; Astralwerks)
Buy at iTunes
Noel Gallagher's purpose in life, at least in the 1990s, seemed to be to borrow as much from the Beatles (and Coca-Cola commercials) as much as possible, and it actually worked out pretty well for a while. So it makes perfect sense that the Chemical Brothers pegged Gallagher to provide the vocals on their psychedelic banger, "Setting Sun," which is built on a beat loop that closely resembles that of Revolver closer "Tomorrow Never Knows." It amounts to a heady pipe bomb of a track, with buzz-saw synths and squealing sirens. Turn off your mind, relax and float downstream. – JT
---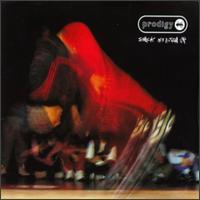 The Prodigy – "Smack My Bitch Up"
from The Fat of the Land (1997; Maverick-XL)
Buy at iTunes
After critically acclaimed twists on house music and rave culture, this crew from Braintree helped define big beat's mix of techno and breakbeat with hard industrial elements, expanding on the efforts of 1993's Music for the Jilted Generation with 1997's monstrous The Fat of the Land. "Firestarter" featured the first striking words and visuals from this iteration of The Prodigy—musicmaker Liam Howlett, MC Maxim, and newly minted vocalist/walking double-take Keith Flint—but the album's third single brought their career and likely the genre to a screaming crescendo. It relied on controversial words sampled from Ultramagnetic MCs, whose meaning Howlett explained away as a euphemism for intensity, as well as buzzsaw synths, clipped jackhammer beats, and brassy female glossolalia stretched to the breaking point. "Smack My Bitch Up" took the good-time and psychedelic touches of The Chemical Brothers, with whom The Prodigy traded releases throughout '96 and '97, and turned them vaguely malevolent. For a while, and for the better, The Prodigy's sounds blackened Big Beat's heart and poisoned its soul.- AB
---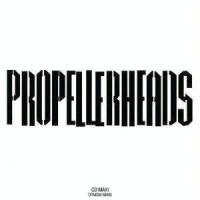 Propellerheads – "Bang On"
from Decksandrumsandrockandroll (1998; Dreamworks)
The Bath, England duo of Alex Gifford and Will White spent the lion's share of their short career working out a spy-film fetish. The Propellerheads' brand ping-ponged between kinetic takes on music from the bachelor pad ("Velvet Pants") and synthetic symphonics hinting at and even covering John Barry ("On Her Majesty's Secret Service," "History Repeating" with Shirley Bassey). Squeezed into the middle of their sole LP release, Decksandrumsandrockandroll, "Bang On!" works best as big beat because it actually strays from their secret agent formula. It opens with a harried Willy Wonka sample and then ratchets up into swift faux-metal guitar samples and slap-bass parts. It's a techno-funk assembly line stuck on deadline speed, not surprisingly resembling the fastest parts of Raymond Scott's classic cartoon soundtrack "Powerhouse."- AB
---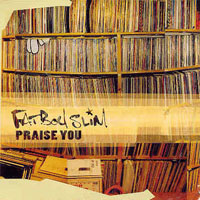 Fatboy Slim– "Praise You"
from You've Come a Long Way, Baby (1998; Skint-Astralwerks)
Buy at iTunes
Onetime bass player for the Housemartins Norman Cook underwent a pretty dramatic genre change in the 1990s when he adopted the moniker Fatboy Slim, chopped up garage rock and surf tunes and made them club ready for drunken revelry. His approach was pretty simple, really — find a good hook, loop it, filter it, add some extra effects, and make sure the beat bangs. That's pretty much exactly why it worked so often, and it worked best on "Praise You," a funky party jam built around an obscure Camille Yarbrough tune that became the center of the goofiest interpretive dance ever to show up on MTV. In the long run, "The Rockefeller Skank" might have gotten more mileage, but this was the better single. – JT
---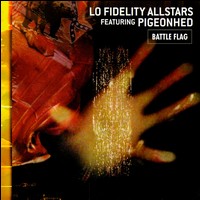 Lo-Fidelity All-Stars (feat. Pigeonhed) – "Battleflag"
from How to Operate With a Blown Mind (1998; Skint)
Buy at iTunes
This song has a surprisingly complicated gestation. It was first done in 1997 by Pigeonhed, a jumpy little Seattle duo voiced by Brad lead singer Shawn Smith. They then approached Fatboy Slim's Skint labelmates Lo Fidelity Allstars to remix it for a new collection after Pigeonhed's second album. LFA liked their mix so much they put it out as a single under their own name in 1998 and then on their own best-known album, How to Operate with a Blown Mind. In Pigeonhed's hands the song seemed like a playful call to arms for struggling musicians, smokers, and other slackers to protect their own. It, and they, would fade into obscurity outside of "featuring Pigeonhed." The Allstars' version, meanwhile, lives on through TV, movies, and countless compilations. It introduced hazy piano and handclaps, a central rubbery wah-wah phrase, and Smith's glitched vocals for something streamlined, funkier, and far more menacing—just ask the cast and fans of ER.- AB
---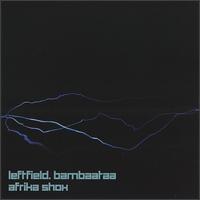 Leftfield (feat. Afrika Bambaataa) – "Afrika Shox"
from Rhythm and Stealth (1999; Hard Hands)
Buy at iTunes
The fire in the belly of big beat was quickly waning as the 1990s came to a close, so it took a long look backward to make a few more steps of progress. The British music press went out of their way to label this London duo's blend of styles "progressive house," and their second album Rhythm & Stealth featured this homage to another proponent of mixed genres (namely rap and electronica). The otherworldly New York DJ and producer showed up to lend vocals to this charging electrofunk number. While the lyrics themselves constitute forgettable Zulu Nation claptrap—and yeah, one of big beat's big failings may have been its inability to harness much in the way of powerful songwriting—it still sounded like Bambaataa was chanting over levels of some awesome race/puzzle video game. Dark, swirling clouds of keyboards, the whoosh of its digitized rhythm section, and vocal samples as percussive elements helped make "Afrika Shox" Leftfield's highest charting single in the UK. – AB
---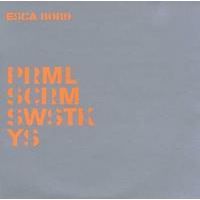 Primal Scream – "Swastika Eyes"
from XTRMNTR (2000; Astralwerks)
Buy at iTunes
Primal Scream always sounded their best in an electronic setting, and even more so when those electronics were chaotic, dirty, messy and aggressive. They've got that in spades across their amazing 2000 album XTRMNTR, though the only actual 'Big Beat' track is "Swastika Eyes," which appears twice. And despite one mix from the heroes of Big Beat themselves, the Chemical Brothers, the Jagz Kooner mix is the definitive version, a dense and throbbing labyrinth of dirty bass, squealing synthesizers and string samples. It's dancefloor boom pushed to an even more intense level. Even on an album that boasts the talents of Kevin Shields and the Stone Roses' Mani, this track is a standout. – JT
---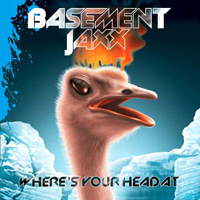 Basement Jaxx – "Where's Your Head At"
from Rooty (2001; XL)
Buy at iTunes
Basement Jaxx generally stuck to house music, a discipline Simon Ratcliffe and Felix Buxton finely honed on debut album Remedy. Yet they stepped into other realms of dance music often enough never to be pigeonholed so easily. Case in point: "Where's Your Head At," a track whose beats are definitely huge, big enough to fill stadiums or mega-clubs, and with a Gary Numan sample that throbs even heavier than in its original post-punk capacity. Adding to the track's greatness is its comedic, borderline disturbing video with freakish monkeys. – JT
You might also like: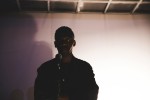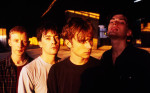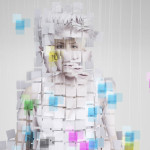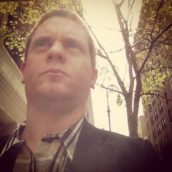 Adam Blyweiss
Adam Blyweiss is associate editor of Treble. A graphic designer and design teacher by trade, Adam has written about music since his 1990s college days and been published at MXDWN and e|i magazine. Based in Philadelphia, Adam has also DJ'd for terrestrial and streaming radio from WXPN and WKDU.