Countless inspirational speakers and doers know how to tamp down expectations of perfection. Some advise that instead of missing that rare or even impossible goal, we should use attempts to get there to develop a reputation of excellence. Others say there are different conditions for and types of perfection—one person's trash, blah blah blah. In that vein, music easily lets artists take existing work and make something newly great, better than the original, or both. After exploring the cover song as a means to these ends, now Treble examines the remix as a path to glory and even flawlessness.
Since at least the 1940s, tape recording and multitrack production allowed musicians to repeat and manipulate existing performances. Electric and electronic instruments, meanwhile, would generate and mimic wide ranges of melody, rhythm, and even chaos with shrinking barriers of cost and size. These would first lead to musique concrete and its offshoots—sonic experiments from the sparse to the cacophonous, high art for art's sake. This equipment has since settled into the useful roles we now hear throughout music. Remixes employ this hardware, as well as other performers, to make unpopular music popular or to make good music popular for different reasons and audiences.
The first parent scene of remix culture was Jamaica as rocksteady and ska became reggae, with studio hands removing vocals from singles to give production effects and "toasting" sound system DJs a place to play. The second was the American Northeast of the disco era, with a range of musical connoisseurs combining and embellishing recordings to try to pump up club attendance and record label sales figures. Remixes then hit the mainstream hard in the 1990s—legitimizing the rise of electronica, digitizing rock 'n' roll in intriguing ways, and inviting new voices to collaborate on pop and rap tracks that would far outshine the originals.
Through the 21st century we've seen the form used to brush the cobwebs off of dusty compositions and artists, and to further blur technological and marketing lines between musicians, DJs, and producers. This month heralds the 45th anniversary of the public debut of the 12-inch single, so we thought it would make sense to explore 45 true musical revolutions per minute. (Alright, it might take you a little longer than that to read this.) Come join us across seven different decades to discover the remixes that brought us to this point, and what brought us to this point in the history of the remix.
Listen to (almost) all of these remixes via our Spotify playlist.
---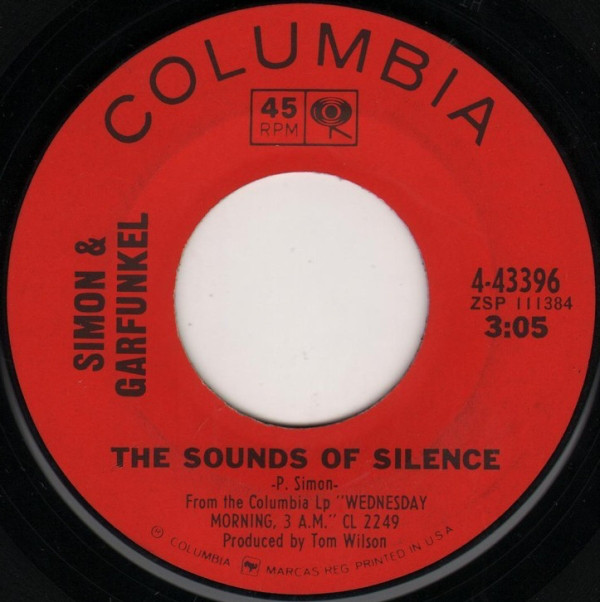 Simon & Garfunkel – "The Sound of Silence" (1965)
For a musical format normally associated with enthusiastic partying, of course the first entry in our chronology has to be a troubadour classic remixed without the artist's approval. Paul Simon and Art Garfunkel's debut LP landed with such a thud, they'd already split by the time college students started gravitating to its sad-panda closing track. Smelling blood in the hitmaking water, producer Tom Wilson overdubbed musicians from Bob Dylan sessions and hired a Byrds engineer to move the duo's folk to folk rock on a new 7-inch single. Simon learned in Europe it was climbing America's charts; he and Garfunkel reunited when it topped them in 1966, and worked together off and on for the next 44 years. – Adam Blyweiss
Listen: Simon & Garfunkel – "The Sound of Silence"
---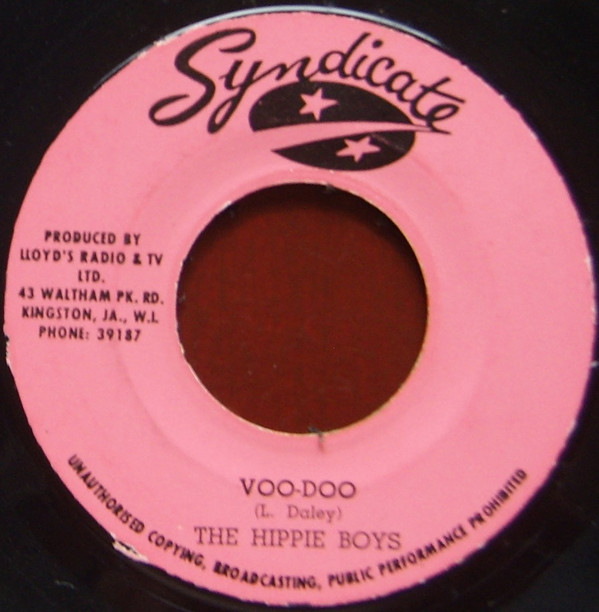 The Hippy Boys – "Voo Doo" (1971)
There's no remix culture without dub. Dub is remix culture. In the late '60s and early '70s in Jamaica, mixers and DJs began to alter the sound of instrumental versions of roots and rocksteady A-sides, with increasingly experimental results: space-age effects, cows mooing and layers looping over themselves in glorious echo infinity. The first widely acknowledged dub release is The Hippy Boys' "Voo Doo," an instrumental dub of Little Roy's "Hard Fighter" that strips it to its barest essentials, reducing the single to a perfectly slim groove. Compared to the standards of a production house like Brooklyn's Wackies, it's relatively simple, but strip the vocal hooks out of the song pare it back and let the groove ride on its own, and the riddim becomes the main attraction. – Jeff Terich
Listen: Hippy Boys – "Voo Doo"
---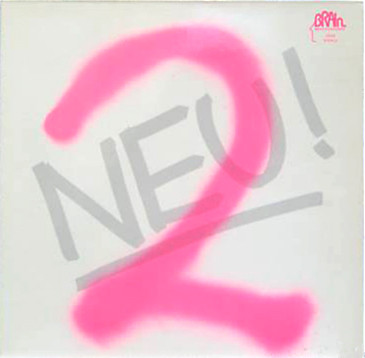 Neu! – "Neuschnee 78" (1973)
Running out of money to finish their second album Neu! 2, these German experimental rockers found their business and creative worlds colliding in 1973. The seven songs on the album's B side are all just distorted and reconstituted from a 1972 single ("Super" b/w "Neuschnee") and presented as new. "Neuschnee 78" is one of the more accessible songs there, even if its airy melody and impossibly swift, tinny rhythm are merely borne of a recording of existing vinyl played at—you guessed it—78 RPM. Half-assed in the moment, over time it's been argued that these emergency remixes embraced the band's aesthetic of breaking musical tradition to fit and painting it to match. – Adam Blyweiss
Listen: Neu! – "Neuschnee 78"
---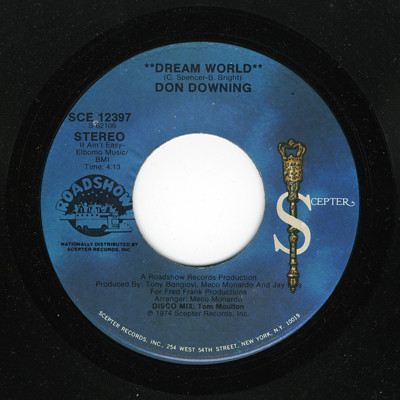 Don Downing – "Dream World" [Tom Moulton Disco Mix] (1974)
Tom Moulton is America's godfather of the remix, a former model obsessed with building a better dancefloor mousetrap. Between 1974 and 1975 he not only pioneered the multi-song megamix and made the first 10" and 12" singles for club DJs, he started a catalog of thousands of extended edits with this reclamation project. Given three days and extra copies of its stems on tape, Moulton's double-length version of "Dream World" included the birth of the disco break, a percussive echo chamber leading to an instrumental runout groove. – Adam Blyweiss
Listen: Don Downing "Dream World"
---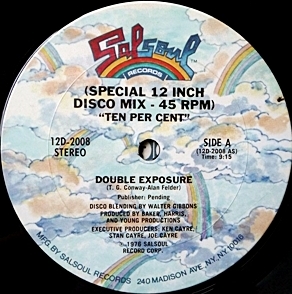 Double Exposure – "Ten Percent" [12-inch version] (1976)
Brooklyn's influential Salsoul Records wanted to remix the title track from the debut LP by Philly soul band Double Exposure. They assigned the task not to a studio producer but to Walter Gibbons, a fastidious club DJ whose dub influences and beat-juggling made his sets hot enough for people to pirate as if they were Grateful Dead shows. In extending the drum breaks, cascading bass, and gleeful orchestration far beyond the original vocal parts, the 10-minute finished disco product was pressed onto the world's first commercial 12-inch single, fulfilling the promise of Tom Moulton's DJ-only invention two years prior. – Adam Blyweiss
Listen: Double Exposure – "Ten Percent"
---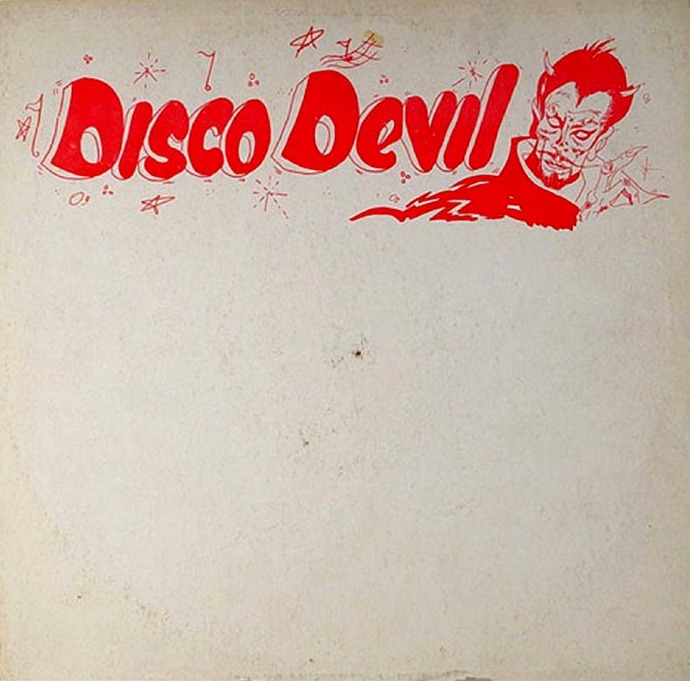 Lee Perry and the Full Experience – "Disco Devil" (1977)
A similar distinction to that of rap and hip-hop—one is strictly music, the other is the culture—there are those who will tell you that reggae is a style of music and that dub is in fact a process. That's true, but it's also oversimplifying things a bit. "Disco Devil" is a mix of The Upsetters' "Croaking Lizard" and Max Romeo's "Chase the Devil," both featuring the same backing track recorded by Lee "Scratch" Perry, along with some choice toasting from Perry himself on top of both, with Earl "Chinna" Smith's jazzy guitar licks providing an anchor to return to. The "disco" in this case isn't disco as a genre but rather a reggae "disco mix," which typically featured an A-side followed by its dub mix. It's dub on dub, the idea of an existing recording as canvas to manipulate and remold over the course of one side of 45-RPM vinyl. – Jeff Terich
Listen: Lee "Scratch" Perry – "Disco Devil"
---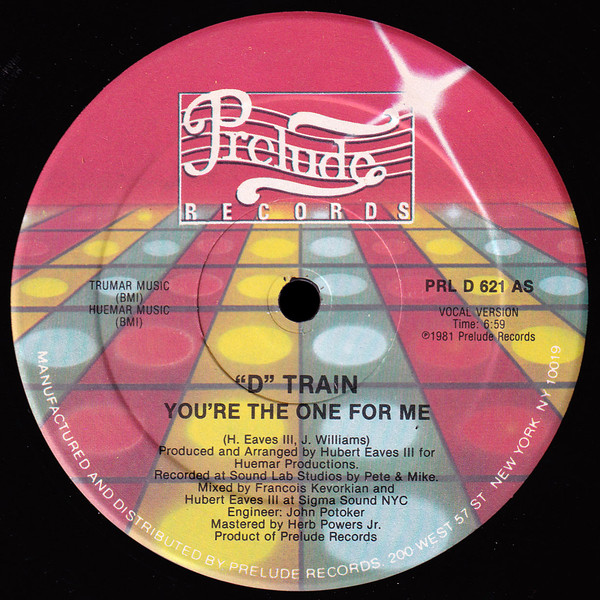 D. Train – "You're the One for Me" [Francois K Remix] (1981)
"You're The One For Me," the post-disco anthem by the Brooklyn-based group D. Train, was not just proto-house—it set in place a template, deep cultural indentation. That ready-made ringtone keyboard strain jumps off the chart, like a sound effect, a character from an Ennio Morricone composition. Sure, it was a number one dance hit for three weeks in 1982 and also made it to number 13 on the soul singles chart. But it also played as a soundtrack on the subway platform, blaring from boomboxes, while commuters were checking for that new DONDI piece on the IRT Broadway–Seventh Avenue Line.
While nobody wanted to speak the term "disco," everybody yearned for dance floor dominance, from The Rolling Stones to Rod Stewart. But it was the French-born, U.S.-based producer, DJ, and remixer François Kevorkian who snatched inspiration from the tape looping and splicing expertise of reggae pioneer Lee "Scratch" Perry and made D-Train's first hit unavoidable. By time-stretching vocals, emphasizing certain basslines, and dropping out particular drum sections, his remix became an elongated dub symphony of thump and sheen. It scored Friday night playback on 98.7 KISS FM, 92 WKTU, and 107.5 WBLS, the three leading Black-oriented radio stations in New York City during the early '80s. It also made a revival in the late aughts with the newly revived boogie scene. Between Funkmosphere in LA and Sweater Funk in San Francisco, both vinyl DJ parties spreading the gospel of disco rarities and lost funk jewels, it became a staple again, this time for millennial seekers of 80's R&B. – John-Paul Shiver
Listen: D Train – "You're the One For Me"
---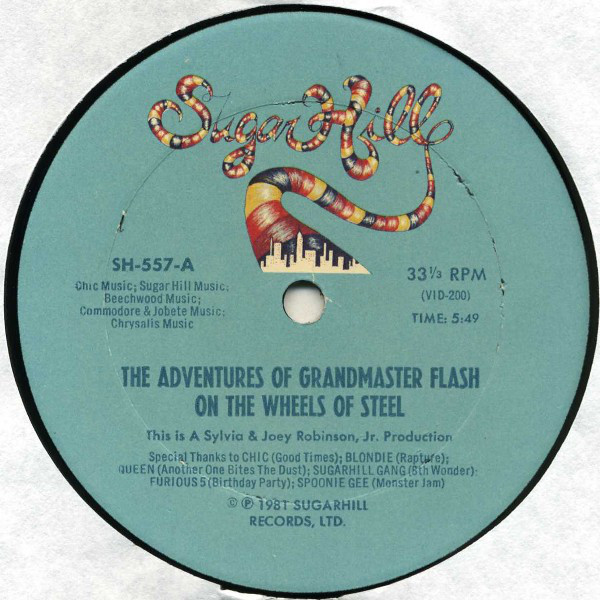 Grandmaster Flash – "The Adventures of Grandmaster Flash on the Wheels of Steel" (1981)
Kool Herc invented the breakbeat. Grand Wizzard Theodore the scratch. And Grandmaster Flash, in addition to his innovations with the backspin technique and punch phrasing, recorded the first iconic turntablism mix. "The Adventures of Grandmaster Flash on the Wheels of Steel" is a full night's DJ mix compressed into seven minutes, seamlessly—but not scratch-free—mixing together beat-matched tracks from Chic, Blondie, Queen, Sugarhill Gang, Incredible Bongo Band, The Furious Five and Spoonie Gee into an extended but still bite-sized party in a 12-inch sleeve. – Jeff Terich
Listen: Grandmaster Flash – "The Adventures of Grandmaster Flash on the Wheels of Steel"
---
The League Unlimited Orchestra – "Don't You Want Me" (1981)
Harry Nilsson may claim the first remix LP in 1971, but the concept really took off during the next decade. Through 1981 and 1982, multiple New Wave acts applied disco's tropes to album-length collections of arrangements from the pained to the peppy. The Human League (nicking a pseudonym from disco king Barry White) did it best, their largely instrumental grooves on Love and Dancing feeling like a natural progression from the synthpop originals on Dare. This dub of the classic "Don't You Want Me" remains relentless and powerful, even absent its he-said-she-said relationship lyrics. – Adam Blyweiss
Listen: League Unlimited Orchestra – "Don't You Want Me"
---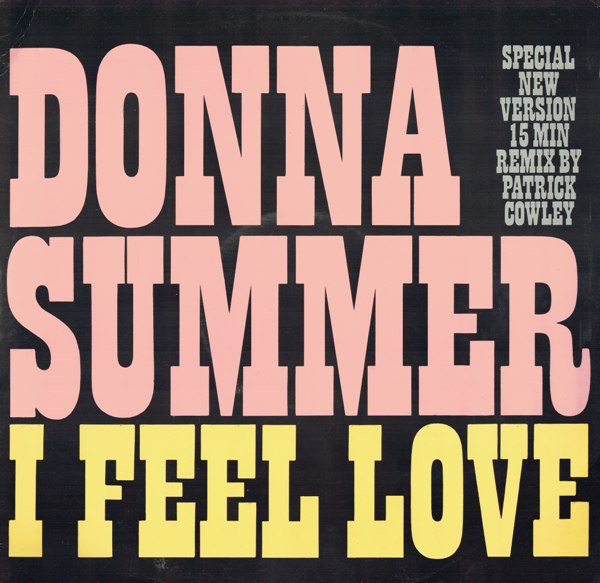 Donna Summer – "I Feel Love" [The Patrick Cowley Megamix] (1982)
First hitting clubs in 1978 as a bootleg exclusive for DJs, a member of Sylvester's backing band assembled the gold standard against which all disco mixes are measured—and let's face it, most of dance music, period. Patrick Cowley's Herculean effort to sequence multiple copies of Summer's original single, then play new synth and drum parts over it, resulted in a deceptively hypnotic 15-minute epic. Summer's label Casablanca Records picked it up for commercial release in 1982, solidifying its place in gay culture and remix history. – Adam Blyweiss
Listen: Donna Summer – "I Feel Love" Patrick Cowley Megamix
---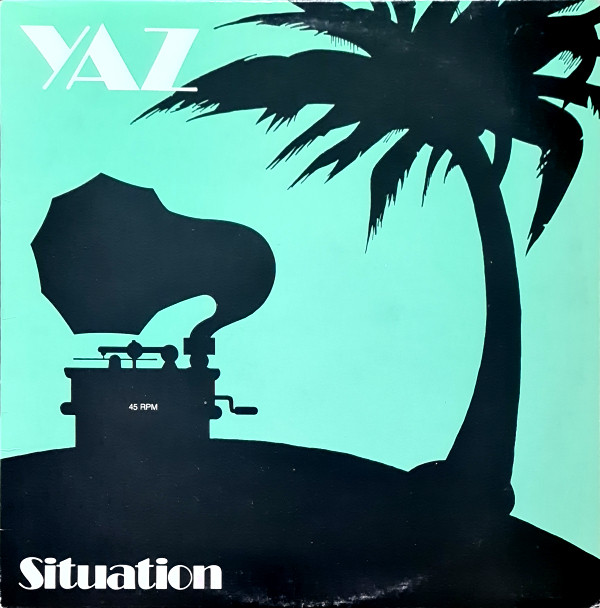 Yaz – "Situation" [US 12-Inch Mix] (1982)
Some remixes entertain based on the strength of their originals. Others are great on their own, halves of matched pairs. "Situation," however, proved a remix could just about erase its source from music's permanent record. New York-based producer François Kevorkian got a hold of Alison Moyet and Vince Clarke's first UK single, "Only You," which had "Situation" as a tossed-off B-side. He transformed that song for local club DJs, giving it more echo and longer instrumental sections with better sonic contrast. The keyboards felt fuller, the tempo a touch faster. Over protests from the duo, Mute Records made that mix the first Yaz A-side in America. Considering it's really the only version we hear anywhere anymore, we have to side with management on this one. – Adam Blyweiss
Listen: Yaz – "Situation" remix
---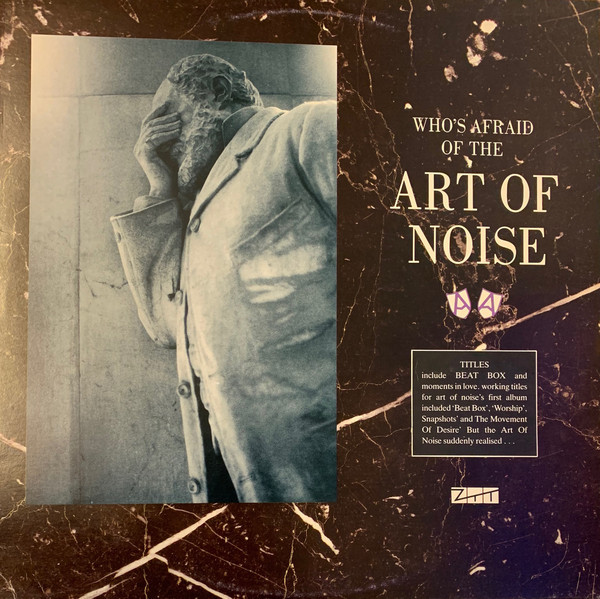 Art of Noise – "Beat Box (Diversion One)" (1984)
These English studio and industry experts used an early Fairlight sampler and other advanced technology to make and remake songs, and then remake them again. The brutalist original of "Beat Box" appeared on their debut EP, eschewing melody in favor of pounding drums, pitch-shifted car engines, and gurgling voices. The first of its numerous "Diversions"—a centerpiece of Who's Afraid of the Art of Noise? beloved by synthpop fans and breakdancers—doubles the length and adds measured, lilting synth parts suggesting woodwinds and horns. Presaging artists like Coil, Nine Inch Nails, and The KLF, Art of Noise suggested the remix is the genre. – Adam Blyweiss
Listen: Art of Noise – "Beat Box (Diversion One)"
---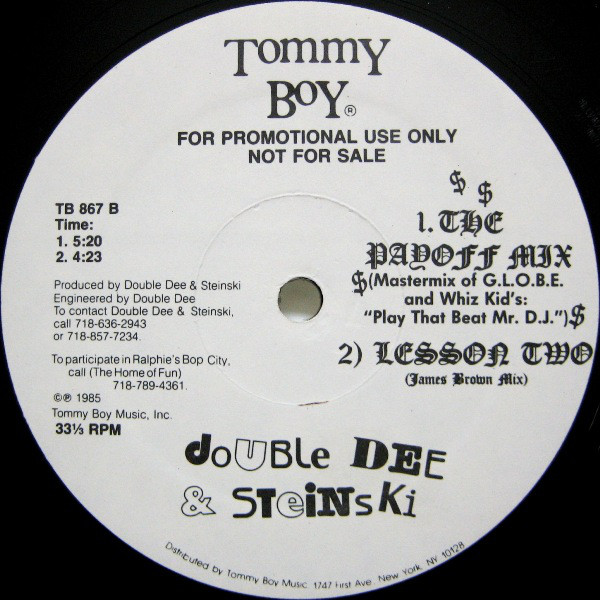 Double Dee and Steinski – "Lesson 1—The Payoff Mix" (1985)
There's a possibility that Doug DiFranco and Steven Stein's debut single and pioneering adventure in plunderphonics might not have become the turntablist legend it did without Tommy Boy Records first holding a promotional contest to remix G.L.O.B.E.'s "Play That Beat, Mr. DJ." Tommy Boy got a lot more than it bargained for, however, as the New York duo's entry featured samples spliced in from more than a dozen songs, ranging from Culture Club to Herbie Hancock—a veritable smorgasbord of club culture in five and a half minutes. There is, however, almost no possibility we get to Coldcut, Girl Talk or The Avalanches without being indoctrinated into this introductory lesson, and though the gambit might have been wild at the time, it paid off big for the DJ duo. They won the contest. – Jeff Terich
Listen: Double Dee and Steinski – "Lesson 1: The Payoff Mix"
---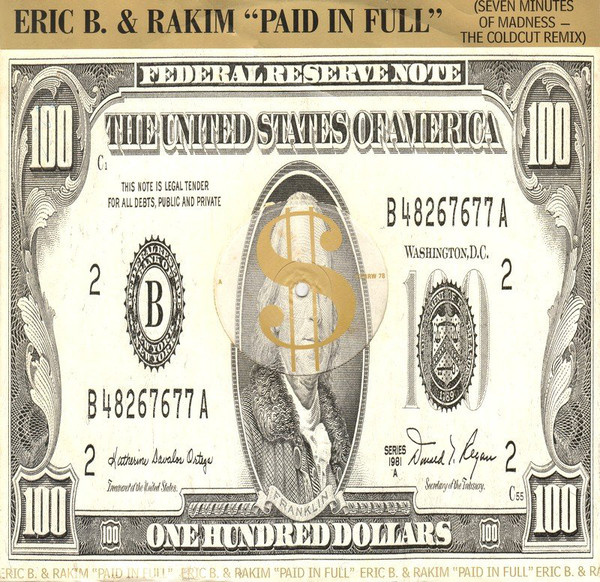 Eric B & Rakim – "Paid In Full" [Seven Minutes of Madness – The Coldcut Remix] (1987)
Fitting that this remix was like nothing hip-hop heads had ever seen before it, because Rakim Allah was (still is, really) the Michael Jordan of hip-hop; there is a clear line of demarcation of everything that happened before him, followed by him, followed by millions of inferior imitators and a few talented guys who still didn't hit his heights. Coldcut doubling the length of the title track of the debut album coupled with his innovative use of Ofra Haza's voice to blend elements of Israeli music elevated this to an instant classic you still hear on the radio routinely a generation later. – Butch Rosser
Listen: Eric B and Rakim – "Paid in Full" remix
---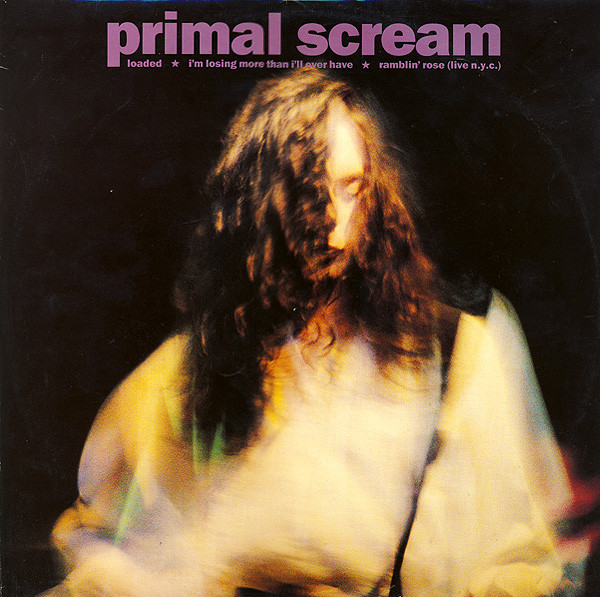 Primal Scream – "Loaded" [Remixed by Andrew Weatherall] (1990)
Primal Scream's "Loaded," a remix of their 1989 single "I'm Losing More Than I'll Ever Have," holds an important place in the history of the remix. First off, it served as Primal Scream's first UK Top 40 hit, launching the band into a new sphere of popularity. Second, "Loaded" is a very early remix in the career of legendary DJ and producer Andrew Weatherall. Weatherall's indie-meets-dance-club remix remains one of Primal Scream's most popular songs thanks to its acid-house grooves and campy samples from The Wild Angels ("And we wanna get loaded, and we wanna have a good time!"). In its aftermath the producer went on to do similarly influential remixes for groups like My Bloody Valentine and New Order. – Ian MacPhee
Listen: Primal Scream – "Loaded"
---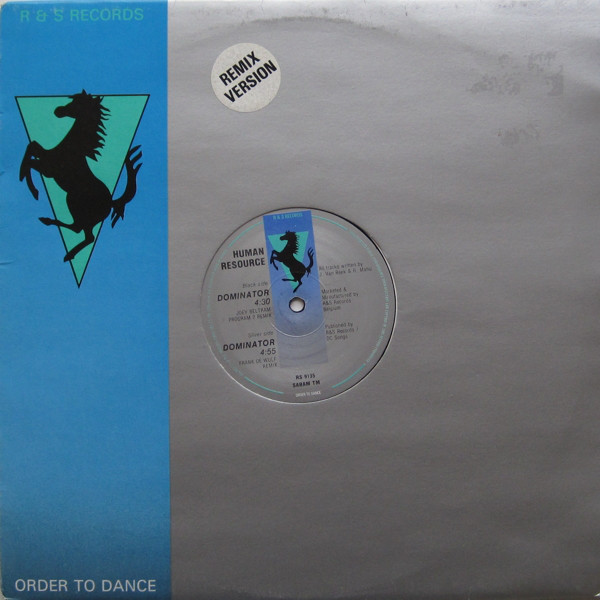 Human Resource – "Dominator" [Joey Beltram Program 2 Remix] (1991)
Digital performers and genres in the 1990s brought with them sounds that were defining, then recognizable, then stereotypical as they got patched into more and more musical systems. The rough-hewn klaxon known as the Hoover sound was somewhere between a video game's approximation of gears grinding to a halt and, yes, an electronic vacuum being run over a rug. Queens native Joey Beltram first used it in the Second Phase track "Mentasm," but the Dutch group Human Resource fully deployed it on a 1991 single. This mix—the first of dozens—weaponized it, and it would appear in countless recordings afterwards. With a repetitive buzz taking on almost percussive qualities, "Dominator" and the Hoover sound are truly acidic: entertainingly irritating, irritatingly entertaining. – Adam Blyweiss
Listen: Human Resource – "Dominator" remix
---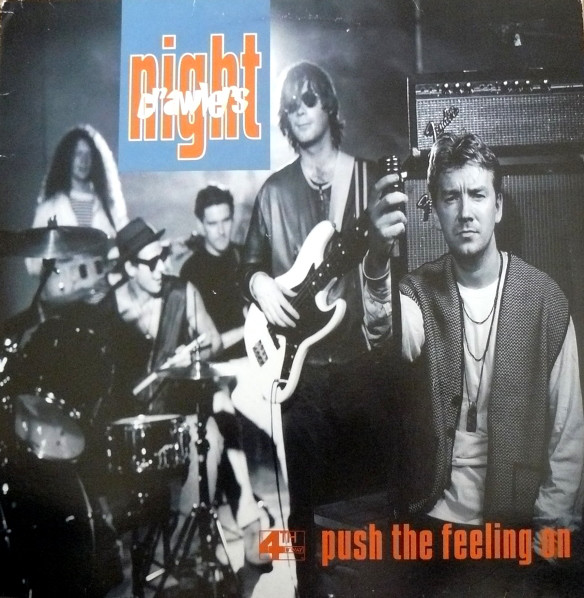 Nightcrawlers – "Push the Feeling On" [MK's Nocturnal Dub] (1992)
What started as a tame acid jazz band out of Glasgow would have been relegated to anonymity were it not for the B side of their second and last single in that permutation. It features one of the earliest production credits of Detroit native Mark "MK" Kinchen, and it's a doozy. Only a few seconds of the original remain, some clipped non sequitur vocal samples that smartly suggest glitching. Around them, MK built soft-focus populist house resting on dubby vibraphone patches later heard in "Show Me Love" by Robin S. and much, much more. Soon renamed "The Dub of Doom," and further edited to worldwide success in 1995, it's the kind of music that long ago transcended the club scene and now lives comfortably in the PA systems of NBA games. – Adam Blyweiss
Listen: Nightcrawlers – "Push the Feeling On" remix
---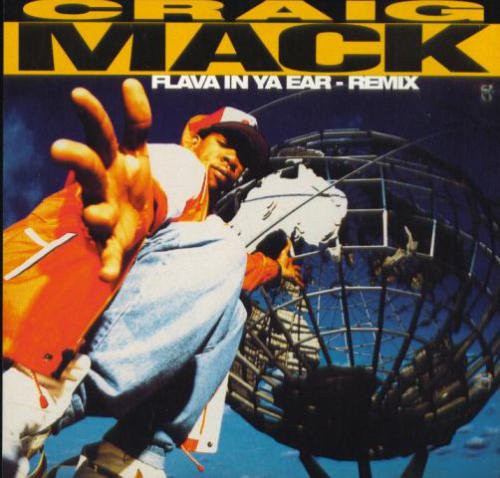 Craig Mack – "Flava in Your Ear" [Remix] (1994)
There's a lot of guys on this remix, which is pretty hilarious considering the fact that it begins with Biggie Smalls at the peak of his powers absolutely ethering the rap game with his verse from the first brilliant, hilarious line then continuing to ramp up the disses until UPS probably did start to look like a viable option for any rapper doomed to die a suffocating death since B.I.G. was hogging up all the oxygen. This may be the only remix on the list where no one would blame you if you turned it off after 90 seconds. – Butch Rosser
Listen: Craig Mack – "Flava In Ya Ear" remix
---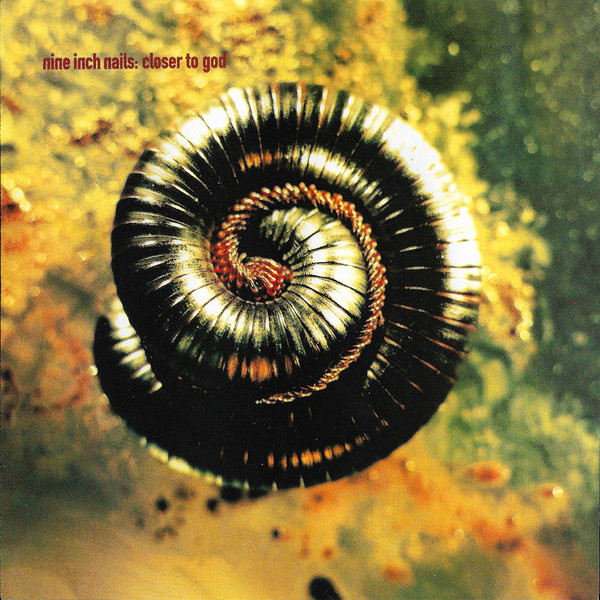 Nine inch Nails – "Closer" [Precursor] (1994)
Nine Inch Nails had always considered tinkering with music a cottage industry. Their singles blurred into EPs; remix collections ran as long as albums. Such was Closer to God, a set of tracks mostly based on the classic "Closer" from The Downward Spiral. The quietly creeping "Precursor" version was remixed by NIN member Danny Hyde and Coil, Trent Reznor's heroes turned studio partners, part of a series where each subtitle suggested at what point of the movie in his mind the protagonists got their shit wrecked. So it figures that this mix would enter the social consciousness through its use in the opening titles of Seven, 1995's most unsettling crime thriller. Reinforcing the sinister side of the original, this began Reznor's connection to director David Fincher that would bloom into award-winning soundtrack work 15 years later. – Adam Blyweiss
Listen: Nine Inch Nails – "Closer (Precursor)"
---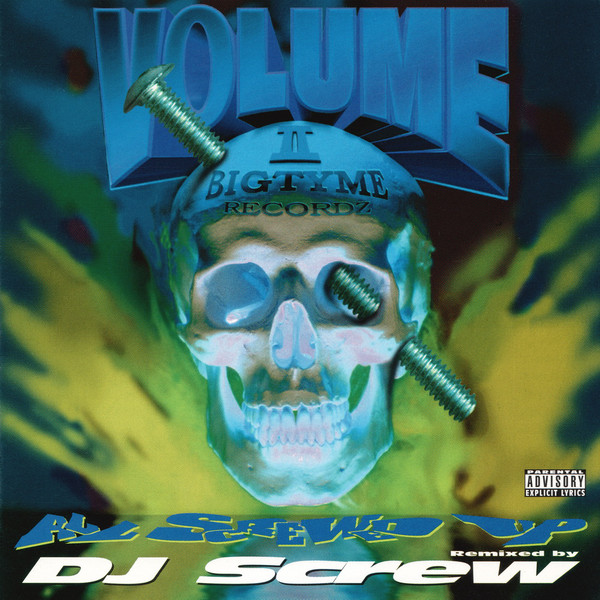 DJ Screw – "Tell Me Something Good" (1995)
The original "Something Good" is one of the more brutal verbal beatdowns UGK ever put on wax, yet DJ Screw's remix manages to make it something darker and far more grim. It's not just a matter of slowing the already laconic tune down to a perverse crawl, though that certainly helps: The late, legendary architect of the chopped-and-screwed sound adds creepy vocal and instrumental samples, and alters the pitch to such a degree that it sounds more minor than minor key. The rhymes by Pimp C and Bun B are also a bit different—intermittently meaner and even more vulgar defamations of folks who dared test them either in the streets or as ladies' men. When the song takes its turn into a chronicle of an HIV diagnosis, this version highlights the bleak reality underlying its surface level of shit-talk. – Liam Green
Listen: DJ Screw – "Tell Me Something Good"
---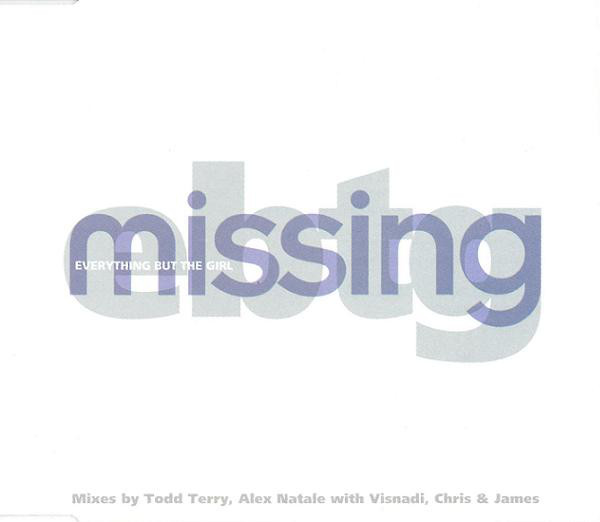 Everything But the Girl – "Missing" [Todd Terry Remix] (1995)
New York house pioneer Todd Terry's reworking of "Missing" wasn't just a remix—for Everything but the Girl, it was a reboot. After several albums of faintly jazzy, sophisticated pop (and one near-death experience), it was beginning to look like the end of the line for EBTG, who were dropped by their UK label after 1994's Amplified Heart failed to improve their dwindling commercial prospects. It proved shocking, then, when the album's second single began gathering momentum thanks to Terry's remix, which traded cowbells for sequencers and gradually elevated the song from a club hit to an international one. EBTG had been exposed to electronica before—vocalist Tracey Thorn appeared on the title track of Massive Attack's sophomore album Protection—and the smashing success of "Missing" encouraged them to dive headfirst into these waters, setting the stage for Walking Wounded, their masterpiece. – Jacob Nierenberg
Listen: Everything But the Girl "Missing" remix
---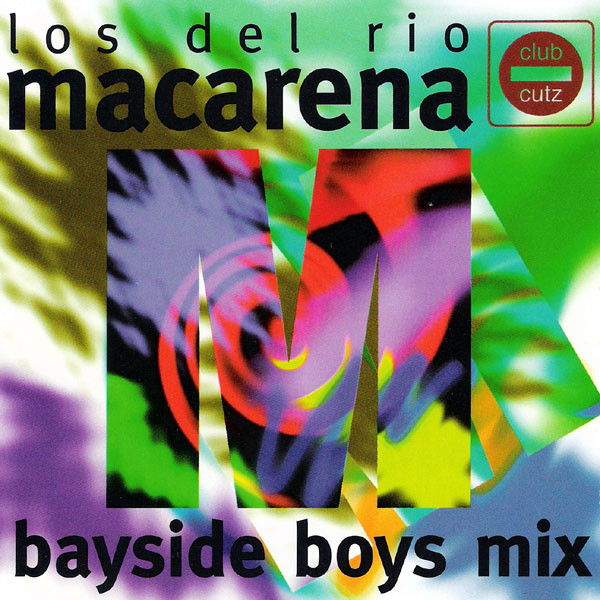 Los Del Rio – "Macarena" [Bayside Boys Remix] (1995)
This dapper Sevilla duo opened their 1993 album A mi me gusta with a flamenco shuffle about a woman double-dipping on her absent soldier boyfriend. Intrigued by requests for it in Miami two years later, DJ Jammin' Johnny Caride was recruited by his radio bosses for an English-language mix. His friends at freestyle label Bayside Records ended up tweaking a 1994 remix from Spain and laying a studio singer's vocals on top of it. Hate all you want on its formula, its video, its line dance, but "Macarena" went viral before people knew what "went viral" meant, becoming one of Billboard's most successful songs ever. Perfect storms, they don't need reasons. – Adam Blyweiss
Listen: Los Del Rio – "Macarena" remix
---
Massive Attack – "Moving Dub (Better Things)" (1995)
The name that stuck was "trip hop," but dub was always encoded in Massive Attack's DNA, from the incorporation of bass heavy riddims to frequent guest appearances from legendary reggae artist Horace Andy. In fact, Guyanese producer Mad Professor was handed the controls for an entire album-length dub of the group's 1994 album Protection, which in part brought renewed interest to dub two decades after its pioneering early recordings. Among its highlights is this echo-laden mix of "Better Things," which retains Tracey Thorn's vocals but in a manner as if they were being channeled by seance. As with the best of dub, it's the rhythmic elements—the beat, the bass, and the cavernous layers of effects—that make it what it is. – Jeff Terich
Listen: Massive Attack "Moving Dub"
---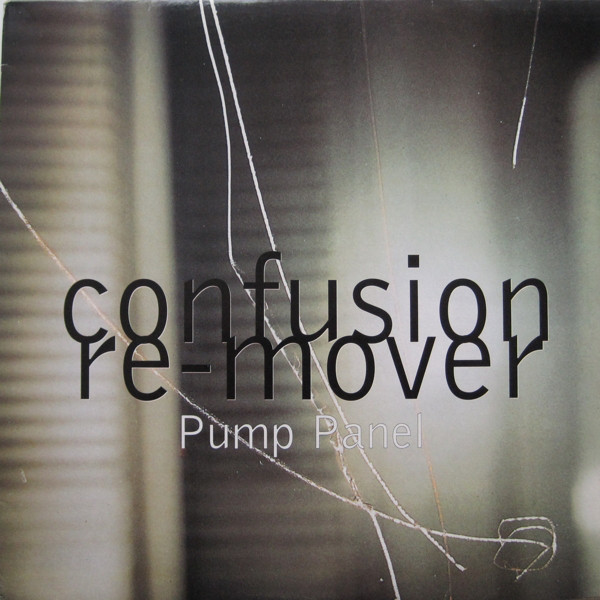 New Order – "Confusion" [Pump Panel Reconstruction Mix] (1995)
In one of the opening scenes of Blade, you can hear the dull thump of the beat before the door to the club even opens. The first drop of blood falls as the beat starts to rise, (almost) all the dancers' hands eagerly following towards the ceiling—what happens next is so horrifically cool that it's hard not to forever associate acid techno with vampires in pleather. The squelchy bass, driving techno beat, and angular synths transform the New Order track almost entirely. Without the melodic vocal line, very little of the comparatively innocent character of the original shines through. Only the half-shouted choruses of "Confusion!" make clear what Pump Panel saw fit to transform. From the 12-inch in a warehouse DJ crate to a blockbuster soundtrack, the song stands as an epitome of the acid underground bubbling up into mainstream consciousness. – Forrest James
Listen: New Order – "Confusion" remix
---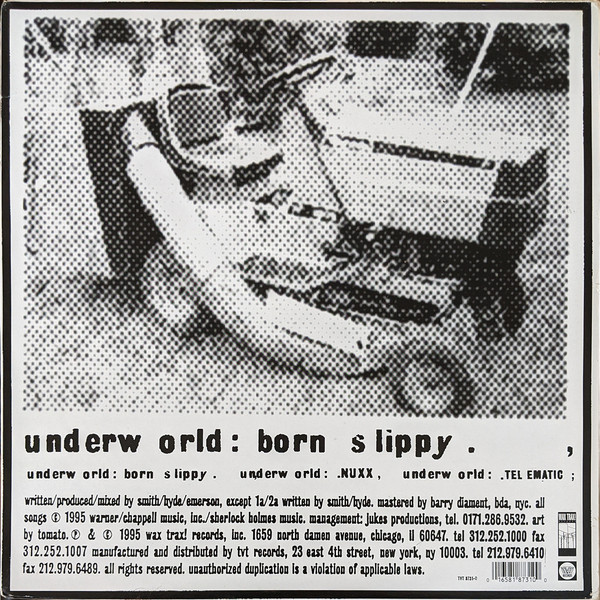 Underworld – "Born Slippy .NUXX" (1995)
It's a little-known fact that this dark, dizzying Underworld hit is a remix. The original song—simply titled "Born Slippy"—is a breakbeat-heavy instrumental that bears almost zero resemblance to its B-side, which shot to fame after being featured in the closing scene of Trainspotting. Fueled by cryptic, forbidding lyrics and a propulsive four-on-the-floor beat, the .NUXX version transfixes the listener with conflicting commands—to "let your feelings slip / but never your mask"; to bathe in the echoing synths that open the track, then dance feverishly as the kick drum pulses. The track crystallizes the feeling of falling apart, of plummeting from euphoria to rock bottom. But ultimately, it hints at the desperate, heartbeat-steady persistence required to emerge from the wreckage, to "choose life," as the protagonist of Trainspotting famously put it. Knowing its humble origins, it's also a testament to the expansiveness of the remix as a creative exercise. How impressive that the .NUXX version bloomed, distinct and iconic, from an original that was pretty good, but not memorable enough to escape obscurity. – Clare Flanagan
Listen: Underworld – "Born Slippy NUXX"
---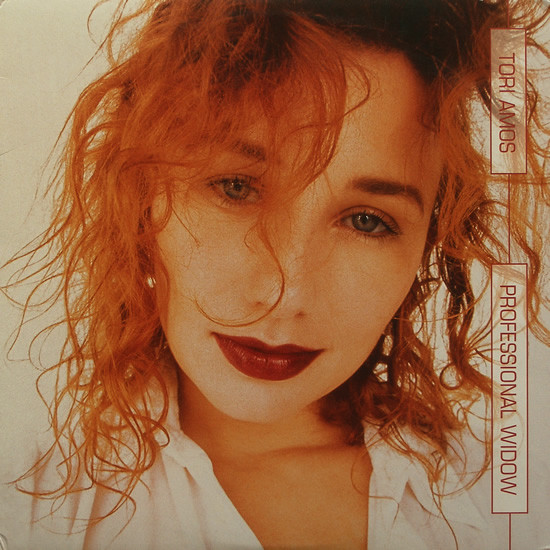 Tori Amos – "Professional Widow" [Armand's Star Trunk Funkin' Mix] (1996)
A woman unafraid to write beautiful songs about ugly things, a pianist trying to rock out, a virtuoso vocalist considered an acquired taste—Tori Amos, proudly polarizing from the beginning. Appropriately enough, this song showed just how far a remix could take a song away from its original intent. On Boys for Pele, "Professional Widow" was complex and profane, an apparent diss of Courtney Love full of concertina and Edgar Allan Poe references. In the middle of a 12-month period bookended by two sugary classics, Boston DJ Armand van Helden showed up to remove all pretense from Amos' original. Truth be told, he removed pretty much everything, topping off 8 minutes of swirling, slap-bass-laden house with just two choice lyrics taken way out of context. Thank goodness Tori Amos is on the record as getting the joke. – Adam Blyweiss
Listen: Tori Amos – "Professional Widow" remix
---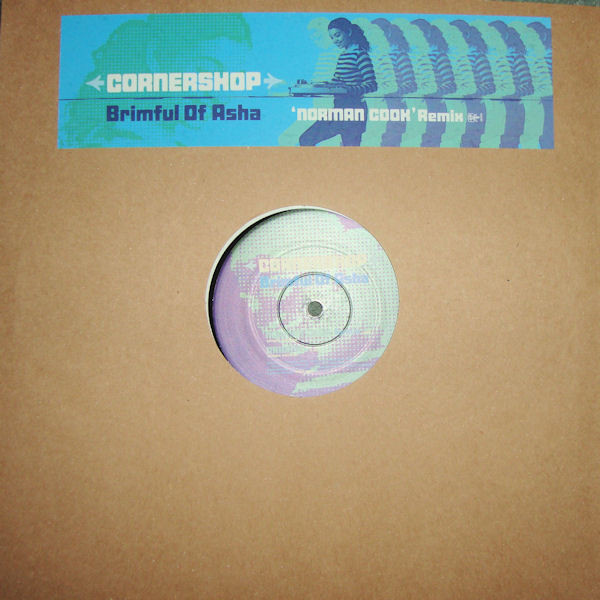 Cornershop – "Brimful of Asha" [Norman Cook Remix] (1997)
London native Norman Cook may have a disputed claim on birthing the "big beat" genre, but nobody can argue he helped it grow up in a hurry. Sure, there was his titular club night in Brighton and Better Living Through Chemistry, his first album as Fatboy Slim in 1996. But what really turned tables was him appearing on more than a dozen sides the next year, the most recognizable of which found him twisting the knobs on this Britpop tribute to a queen of Bollywood music. It confirmed crossover appeal of his production signatures—spiraling synth sirens, overdriven funk drum loops, flanged melody, and vocals glitched and cut-up eight ways to Sunday. He'd remixed a metric ton of artists before his stage name became a household name, but this was the moment in 1997 when Fatboy Slim pretty much left his government name behind. – Adam Blyweiss
Listen: Cornershop – "Brimful of Asha" remix
---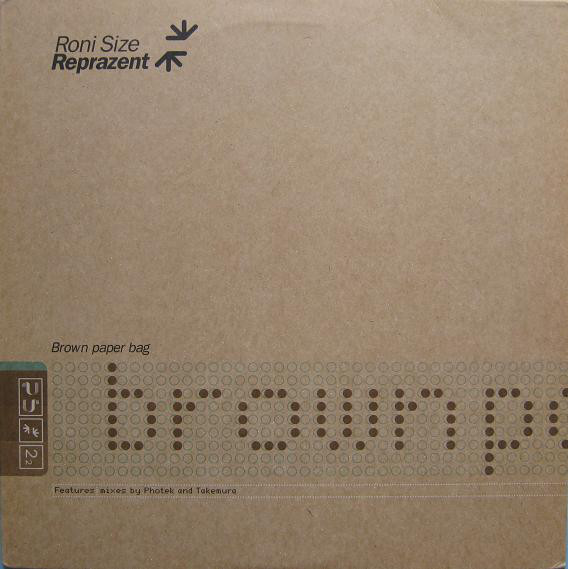 Roni Size/Reprazent – "Brown Paper Bag" [Roni Size Full Vocal Remix] (1997)
Electronic musicians embraced rap throughout the 1990s, although if we're being honest some of the most successful pairings were just sample spots or remixed curiosities. One pivotal moment where spit bars were clearly an organic part of a club track came out of the drum 'n' bass movement, as Roni Size shaved down a long, unresolved groove from Mercury Prize-winning album New Forms to match a full rap from bandmate Dynamite MC. A deep B-side, the best place to experience this ode to new musical forms (ha!) is the song's video, as samples of "Apache" and live bass send jungle—and the urban jungle—into a back-and-forth frenzy. – Adam Blyweiss
Listen: Roni Size/Reprazent – "Brown Paper Bag"
---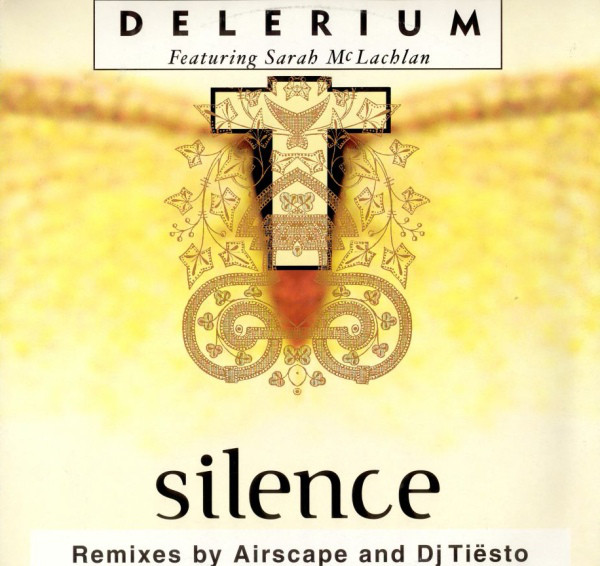 Delerium ft. Sarah McLachlan – "Silence" [DJ Tiësto's In Search of Sunrise Remix] (2000)
Remixes can often unite performers from two related, or sometimes disparate, sources. This one shunts together three, maybe four, but for a good cause. Delerium are a side project of industrial legends Front Line Assembly, and singer-songwriter Sarah McLachlan joined them on their 1997 album Karma for "Silence," a track occupying the same ethno-techno space as classic Enigma and Deep Forest. Remixes of it started appearing two years later, with the trance genre taking a particular shine to it. While Airscape's remix from 2000 was used in the music video and got its share of dancefloor and mixtape love, Tiësto's sweeping, peak-and-valley-filled version released alongside it is clearly the lasting one. It's the mix that shows up on both Delerium and McLachlan best-of compilations, the one that put Tiësto's name on the map in North America and on the path to "greatest DJ ever" conversations. – Adam Blyweiss
Listen: Delerium – "Silence" remix
---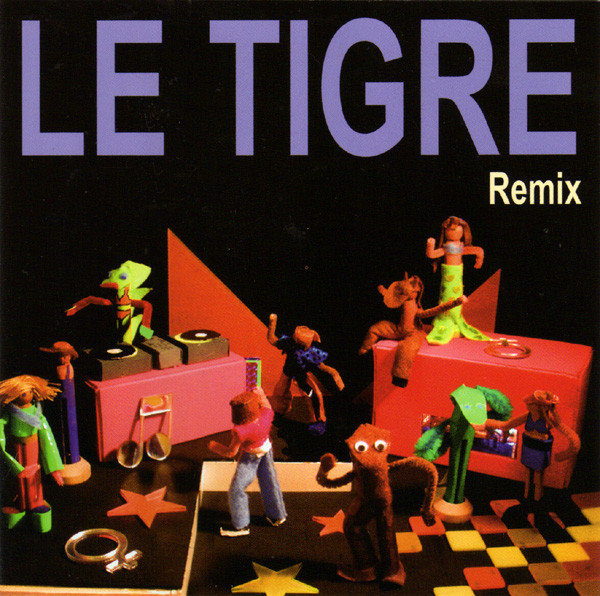 Le Tigre – "Deceptacon" [DFA remix] (2001)
Imagine James Murphy and Tim Goldsworthy at either end of a slinky, backing away from one another as they stretch the quivering wire as far as it can go. That just about sums up the sound of their "Deceptacon" remix, a funky, restrained take on Le Tigre's electroclash classic. The DFA version peels away the punk elements, slowing the tempo and replacing driving guitars with a sinuous keyboard melody. The result stretches the propulsive fervor of the original across six joyous minutes of minimalist disco—decidedly carried by Kathleen Hanna's vocals, which Murphy and Goldsworthy leave fabulously intact. – Clare Flanagan
Listen: Le Tigre – "Deceptacon" remix
---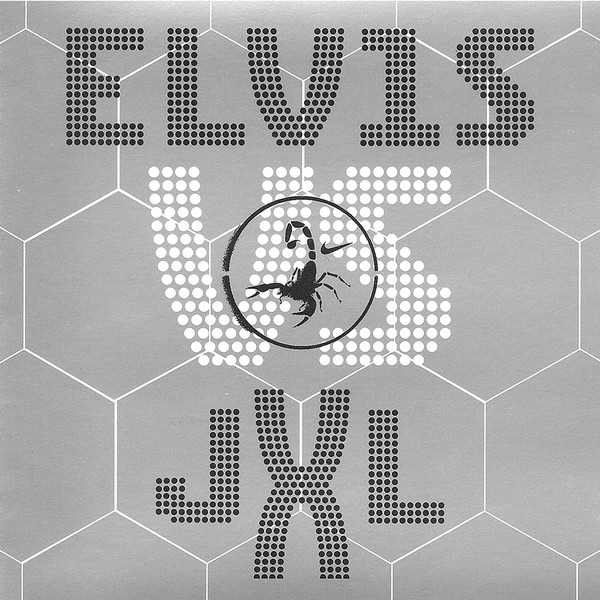 Elvis Presley vs. JXL – "A Little Less Conversation" [JXL Radio Edit Remix] (2002)
Old music got a good 21st century airing-out via reissues, judicious media placements, and peer-to-peer file-sharing. Clearly, it had to become remix material as well. After the 1968 original of this cool-nerd chestnut was heard in Ocean's Eleven in 2001, Nike commissioned Dutch musician Junkie XL to modify it for FIFA World Cup advertising. JXL's hard trance style can be exhausting, so the radio-length revision does The King just enough justice. A bouncy update with funky guitar skiffle, tom-toms, and horns, it opened the floodgates for avowed and lost classics alike to be made new again. – Adam Blyweiss
Listen: Elvis Vs. JXL – "A Little Less Conversation"
---
---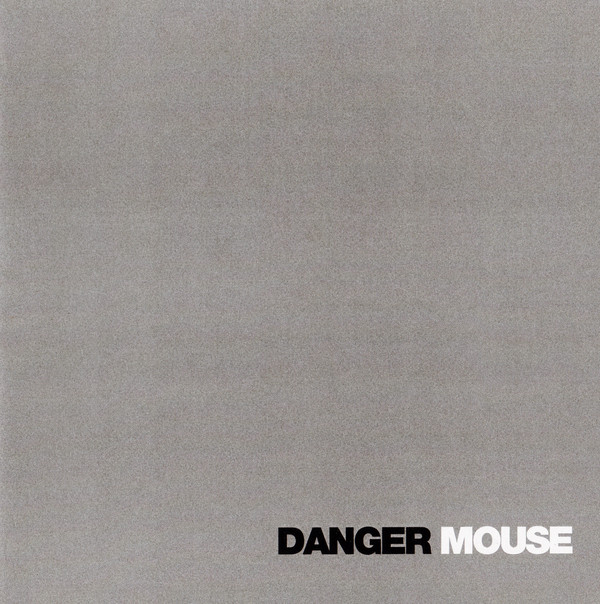 Jay Z vs. The Beatles – "99 Problems" [Danger Mouse's Grey Album mashup] (2004)
"What's cooler than getting sued by the Beatles?" Beastie Boys' Mike D once boasted, claiming that legal papers had been filed over uncleared samples on Paul's Boutique. Let's tip our hats, then, to Danger Mouse, who stripped the Beatles' eponymous ("White") album for parts and paired them with a cappella raps from Jay's The Black Album—and received a cease-and-desist letter from EMI for the trouble. Unsurprisingly, the craziest moment on The Grey Album is the mashup of "99 Problems" and "Helter Skelter," which makes Paul McCartney and George Harrison's blistering, proto-metal guitars them even louder and harsher. Originally limited to 3,000 copies, The Grey Album went on to be heard by millions despite (or perhaps because of) EMI's threat; more importantly, Jay, Paul and Ringo all gave it their stamp of approval. Now that's got to be cooler than getting sued by the Beatles. – Jacob Nierenberg
Listen: Jay-Z vs. Beatles – "99 Problems"
---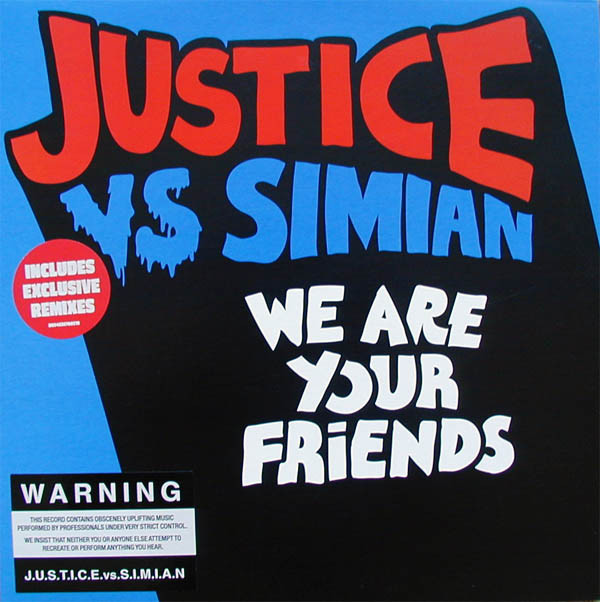 Justice vs. Simian – "We Are Your Friends" (2006)
The birth of blog house played out in much the way that LCD Soundsystem's "Losing My Edge" predicted ("I heard you sold your guitars and bought turntables") in 2006, as indie rock musicians started congregating in clubs and gravitating toward the beat. The moment of indie-dance crossover didn't last long but it most assuredly produced its share of bangers, such as this smash hit. Justice upped the funk and reduced Simian's "Never Be Alone" to a few short and simple catch phrases ("we are…your friends!" "Yeah, c'mon!"), preceding both the rise of Justice and Simian Mobile Disco (featuring two members of Simian) the following year. The track also nabbed the Best Video award from the MTV Europe Awards in 2007, prompting the first of many unexpected and unrequested onstage interruptions from Kanye West. – Jeff Terich
Listen: Justice vs. Simian – "We Are Your Friends"
---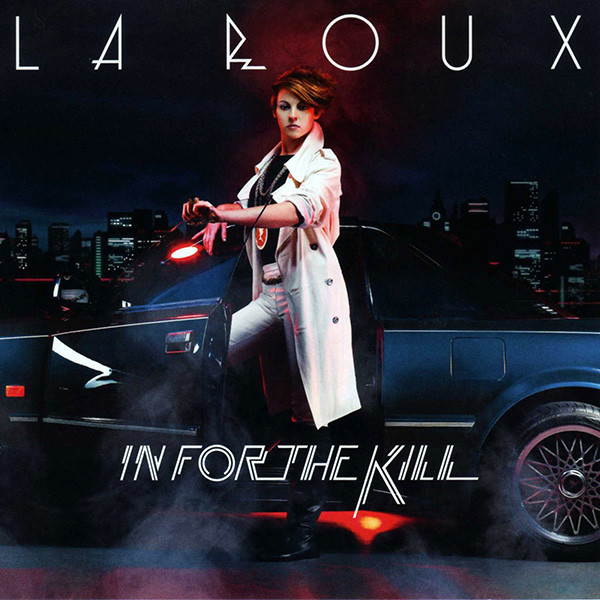 La Roux – "In for the Kill" [Skream's Let's Get Ravey Remix] (2009)
Skream's remix of "In for the Kill" remains a striking object-lesson in how to reconstitute a song wholesale while retaining its core appeal. With any La Roux track, the hook, above all else, is Elly Jackson's voice, an instrument half-ethereal and half-earthy. The synth lines of the original are, to put it kindly, superfluous, and corny if being blunt. Skream shitcans them, and creates a haunting minor-key melody and slow-building beat to support Jackson's declaration of bold infatuation. After four minutes, when she announces she's going in one final time, Skream's track goes in as well, exploding into a series of gunshot-blast drums Roni Size could've programmed. It's a beautifully raw climax/resolution, perfectly embodying intense yearning. – Liam Green
Listen: La Roux – "In for the Kill" remix
---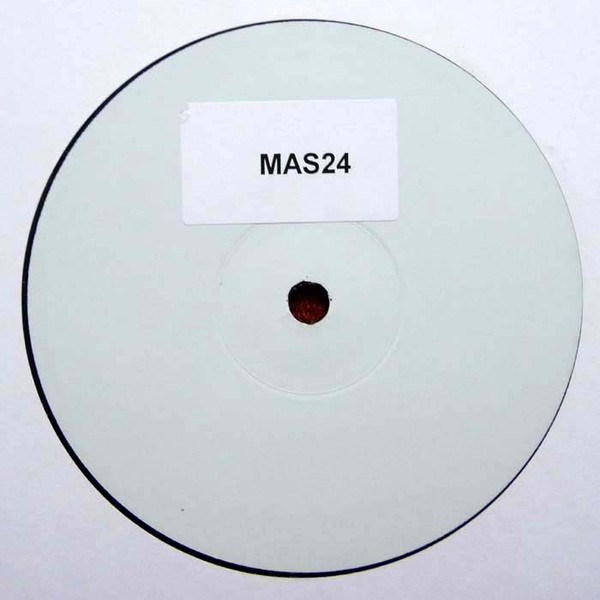 Massive Attack – "Paradise Circus" [Gui Boratto Remix] (2010)
Massive Attack show up twice on this list, which might seem like a lot of occupied space given that a list with only 45 slots comprises prime real estate. But here's the thing: groundbreaking artists tend to yield similarly top-notch remix talent. "Paradise Circus," featuring vocals from Hope Sandoval, is a standout from the band's Heligoland made even more interesting through a pair of remixes. One of them is by Burial, which brings a lot of mystique and star power, but it's Gui Boratto's remix that emphasizes the seductive pulse. Through its hypnotic tech-house rhythm, miasmal open space and looping surf-noir guitar riff, the song becomes the stuff of surrealist dancefloor intoxication. – Jeff Terich
Listen: Massive Attack – "Paradise Circus" (Gui Boratto remix)
---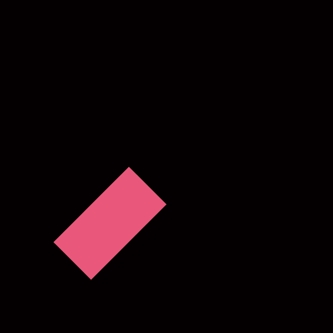 Gil Scott-Heron and Jamie xx – "I'll Take Care of U" (2011)
Gil Scott-Heron's "I'll Take Care of U" has lived at least four lives, originally appearing on 2010's I'm New Here and last year being "reimagined" by Makaya McCraven, with Jamie xx's iconic Balearic house remix appearing in between—as well as its placement in Drake's hit "Take Care." Where the late Gil Scott-Heron's source material—a cover of a Brook Benton-penned Bobby Bland-recorded ballad—was a melancholy blues torch song, emphasizing the legendary poet and soul singer's ragged and emotionally gripping voice, Jamie xx gradually turns that into a moment of darkly atmospheric transcendence. The sparse guitar that ripples throughout the track sounds as if it were borrowed from a record by Jamie's other gig, The xx, while the house piano and skeletal beats retain the song's emotional vulnerability, only to rise up toward a richer and more propulsive dance anthem. At the time the full-length remix project We're New Here felt just this side of random; moments like this proved how inspired it really was. – Jeff Terich
Listen: Gil Scott-Heron vs. Jamie xx – "I'll Take Care of U"
---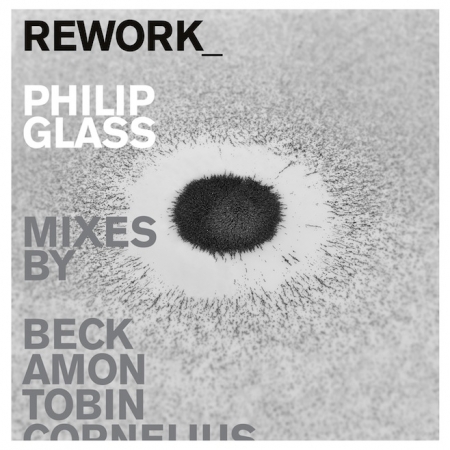 Philip Glass – "Floe '87" [Memory Tapes Remix] (2012)
Twentieth century composer Philip Glass is best known for his minimal, melodically rich
compositions, and it's fitting that his tracks would work well for a remix. "Floe 87'" is a Philip
Glass remix by chillwave producer Memory Tapes from the 2012 album Rework: Philip Glass
Remixed. While the Glass' track "Floe" is swirling, hypnotic, and ethereal, the Memory Tapes' "Floe 87'" remix is punchy and danceable, while still paying tribute to the phasing soundscapes that Philip Glass is known for. "Floe 87'" is a great example of two worlds colliding and it working beautifully: a lo-fi dance music producer recontextualizing a composer revered by the highbrow art community. – Ian MacPhee
Listen: Philip Glass – "Floe '87" remix
---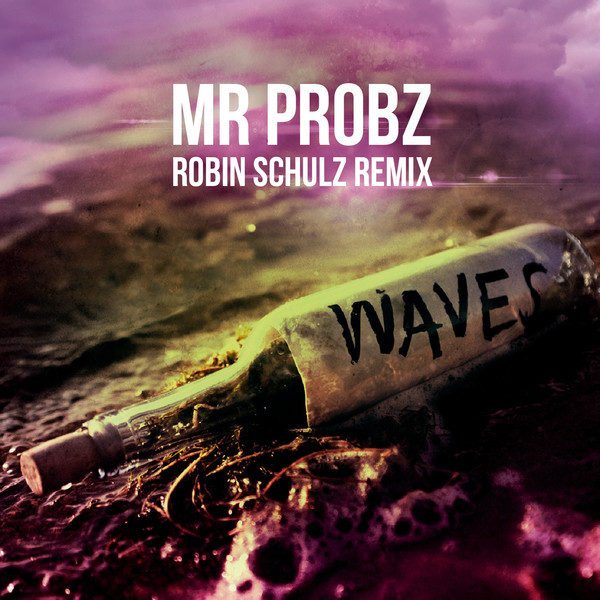 Mr. Probz – "Waves" [Robin Schulz Remix] (2014)
Balearic beat was the chillout music of the Ibiza club scene, slowly dialing back BPMs from the mid-130s to allow for poolside headnodding and 3:00 A.M. comedowns. Elements of such deep house, melodic reggae, and electronic pop like hi-NRG were fused into "tropical house" in the 2010s, and one of that microgenre's first big successes sprung from the hands of German producer Robin Schulz. He took a slow, spare ballad from Dutch rapper Mr. Probz, sped it up, and added elements like slapping drums and whooshing synths. The new sense of urgency given to lyrics about a failing relationship (and the guitar plucks behind them) earned Mr. Probz and Schulz Grammy nominations. – Adam Blyweiss
Listen: Mr. Probz – "Waves" (Robin Schulz remix)
---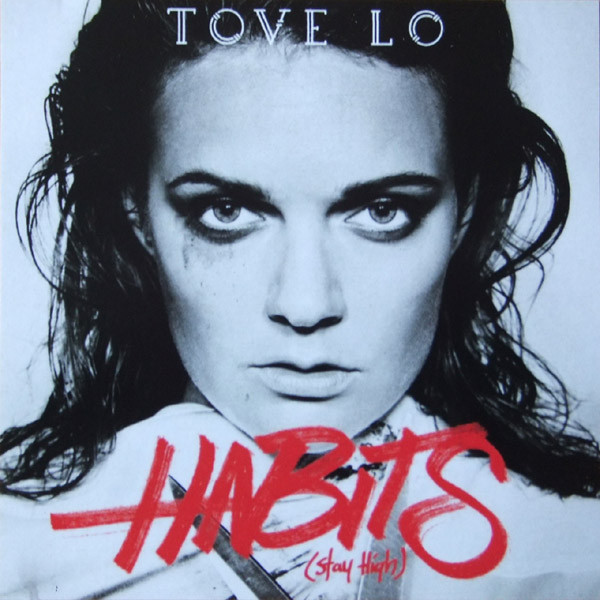 Tove Lo – "Habits (Stay High)" [Hippie Sabotage Remix] (2014)
While the original version of "Habits (Stay High)" captured an air of velvety, mysterious pop, the Hippie Sabotage remix adds a new level of complexity to the track, and even improves upon the original. On the remix, there's an added depth to the verses, where the vocals are echoed and evoke a fuzzy tone. It leaves a warming, comforting effect, right before a drop in the chorus jolts us back into reality. While the song focuses on turning to substances to forget the past, the remix feels like an escape of its own, providing an enveloping musical experience to turn to. – Virginia Croft
Listen: Tove Lo "Habits" (Hippie Sabotage Remix)
---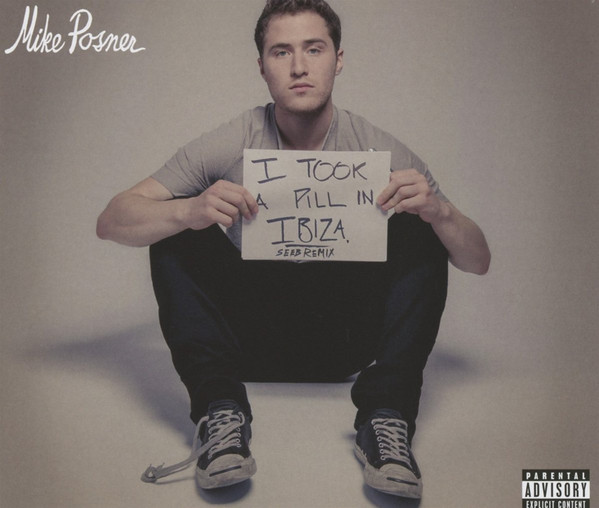 Mike Posner – "I Took a Pill in Ibiza" [SeeB Remix] (2015)
At the start of his career, babyfaced Detroit musician Mike Posner seemed to stand out more as a writer for others than as a performer of his own twee rap and folksy rock. Fighting depression and creative blocks, in the spring of 2015 he dropped an introspective acoustic single that wondered aloud if he'd missed his chance at true success. Irony of ironies, Island record executives heard the song and felt differently enough that they engaged the Norwegian production team SeeB to make more out of it. That summer, SeeB finished off a squirrelly 100 BPM throb that repositioned Posner's track as tropical house, cracking top 10 lists worldwide and making it comfortable to dance to uncomfortable topics. – Adam Blyweiss
Listen: Mike Posner – "I Took a Pill in Ibiza" (Remix)
---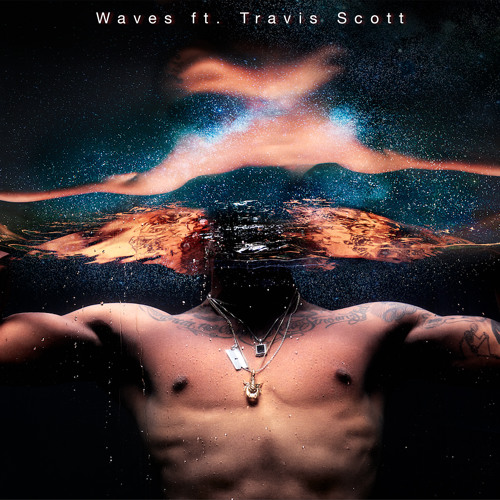 Miguel – "waves" [Tame Impala Remix] (2016)
Miguel is a singer/songwriter of manifold talents, one being an ability to craft happy music that isn't grating or hollow. Prime examples include "Banana Clip," the Travis Scott-assisted "Skywalker," and "waves," a warm, rock-tinged track first released on 2015's Wildheart. It's fun in its untouched form, driven by rich vocals and persistent cowbell, but Kevin Parker's 2016 remix elevates it from endearing to irresistible. It features many of the hallmarks of a Tame Impala track—robust bass riffs, watercolor reverb—but never overwhelms the core joy of the original melody. By the 30-second mark—when a bright, delicate synth floats out of nowhere, flipping like a slow-falling leaf—it's hard not to feel a sense of peaceful satisfaction, as if the clouds have shifted to let loose a sunbeam. – Clare Flanagan
Listen: Miguel – "waves" (Tame Impala remix)
---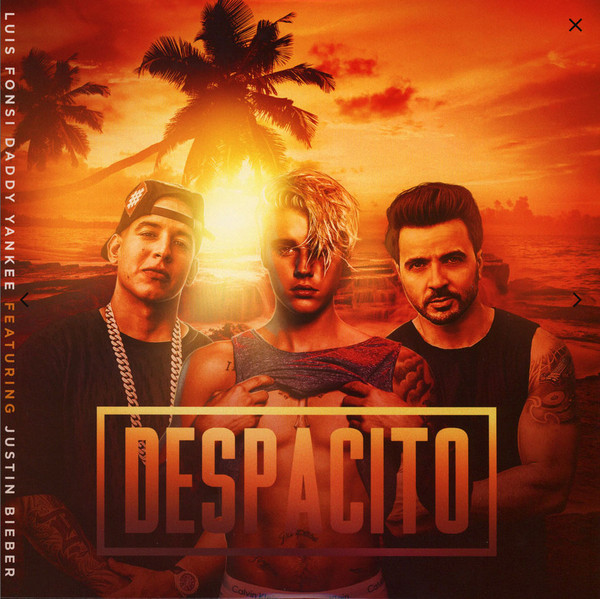 Luis Fonsi & Daddy Yankee – "Despacito" ft. Justin Bieber [Remix] (2017)
"Despacito" on its face is just another come-hither ballad, but something about its smooth blend of Latin pop and reggaeton struck a chord with millions far beyond Puerto Rico. It was already on its way to global domination when Justin Bieber reached out to Luis Fonsi's label wanting to do a remix. Whether it was true artistic interest or just pop-portunism, in short order Biebs mastered his mostly Spanish lyrics and was mixed into the song and its video. And unlike other modern guest spots, the results landed somewhere between a reggae-style dub, a cover, and a whole new animal. They kept "Despacito" atop many charts longer, pushed it to #1 elsewhere (including America at last), and reached breathless heights of YouTube engagement. – Adam Blyweiss
Listen: Luis Fonsi & Daddy Yankee "Despacito" Remix
---
Lil Nas X – "Old Town Road" [Remix] feat. Billy Ray Cyrus (2019)
I can't do this with many songs, but I can tell you exactly where I was when I first heard "Old Town Road," featuring America's TV dad, Billy Ray Cyrus. Somehow, I had missed its quick rise to popularity and didn't hear it until about a week later, at my friend's apartment, our stomachs full of Ethiopian food. I was immediately hooked, especially by Cyrus' charming pronunciation of "gee-tar." It felt groundbreaking, too, hearing an older country musician joining forces with Lil Nas X, the two artists creating something that defies to put in a checked genre box of any sort, pulling on country, electronic, and R&B influences. It's a fresh take on rap music and country alike as well as what either of them can do. – Virginia Croft
Listen: Lil Nas X – "Old Town Road" (Remix)
---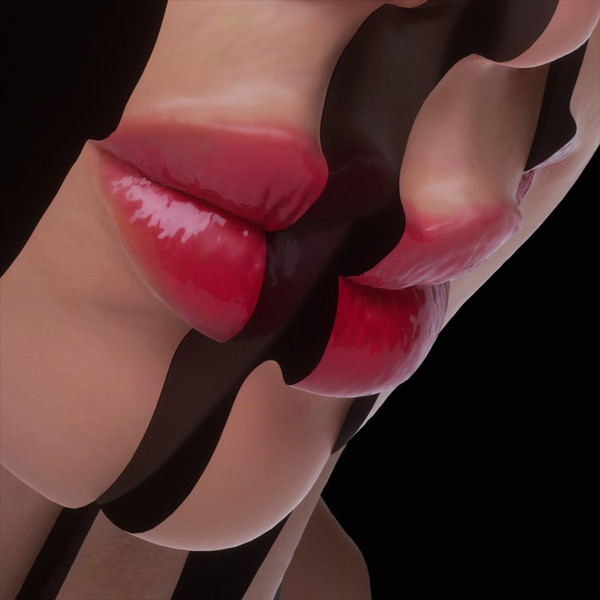 SOPHIE & Bibi Bourelly – "Faceshopping" [Money Mix] (2019)
The original version of SOPHIE's "Faceshopping"veers between cutting-edge sound design and calculated campiness. Frequent collaborator Cecile Believe provides much of the drama, her sharply enunciated vocals gleaming with exaggerated feeling. On this slick, searing remix, Believe is replaced by German singer/songwriter Bibi Bourelly, who trades theatricality for cold swagger. Her punchy speak-singing gives way to high notes that snap into goosebump-inducing harmony. But before Bourelly can gather much momentum, the whole conceit falls apart—the track devolves into a series of fascinating, impossible screeches, like a fine-tuned vehicle flaming out at high speed. It's pure, mesmerizing SOPHIE—an arresting example of the late iconoclast's tendency to flirt with structure and artifice, then rip it away to reveal something wholly new. – Clare Flanagan
Listen: SOPHIE – "Faceshopping" (Money Mix)
---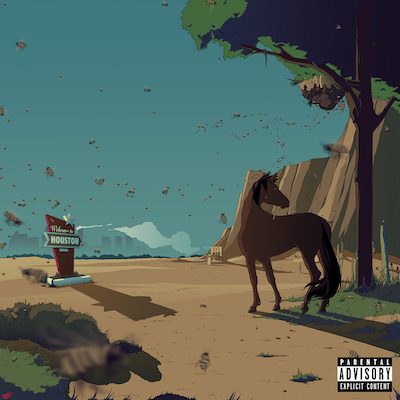 Megan Thee Stallion – "Savage" [Remix feat. Beyoncé] (2020)
"Classy, bougie, ratchet." Megan Thee Stallion is all of these things, and none of them; neither isolated or in aggregate do those words do justice to her audacious personality and flamethrower rhymes. This remix of the lead single from Suga forgoes some of Megan's raw power as an MC (and some of its intense Houston bounce, leaning more on its three-note motif than the drums) to make room for a Beyoncé guest spot that commands the song without fully taking it over. It is a firm endorsement by the reigning queen of … well, all popular music at this point, affirming that Megan has taken a top spot and deserves it. – Liam Green
Listen: Megan Thee Stallion – "Savage" (Remix)
---
Support our Site—Subscribe to Our Patreon: Become one of our monthly patrons and help support an independent media resource while gaining access to exclusive content, shirts, playlists, mixtapes and more.