10 Essential Philadelphia Albums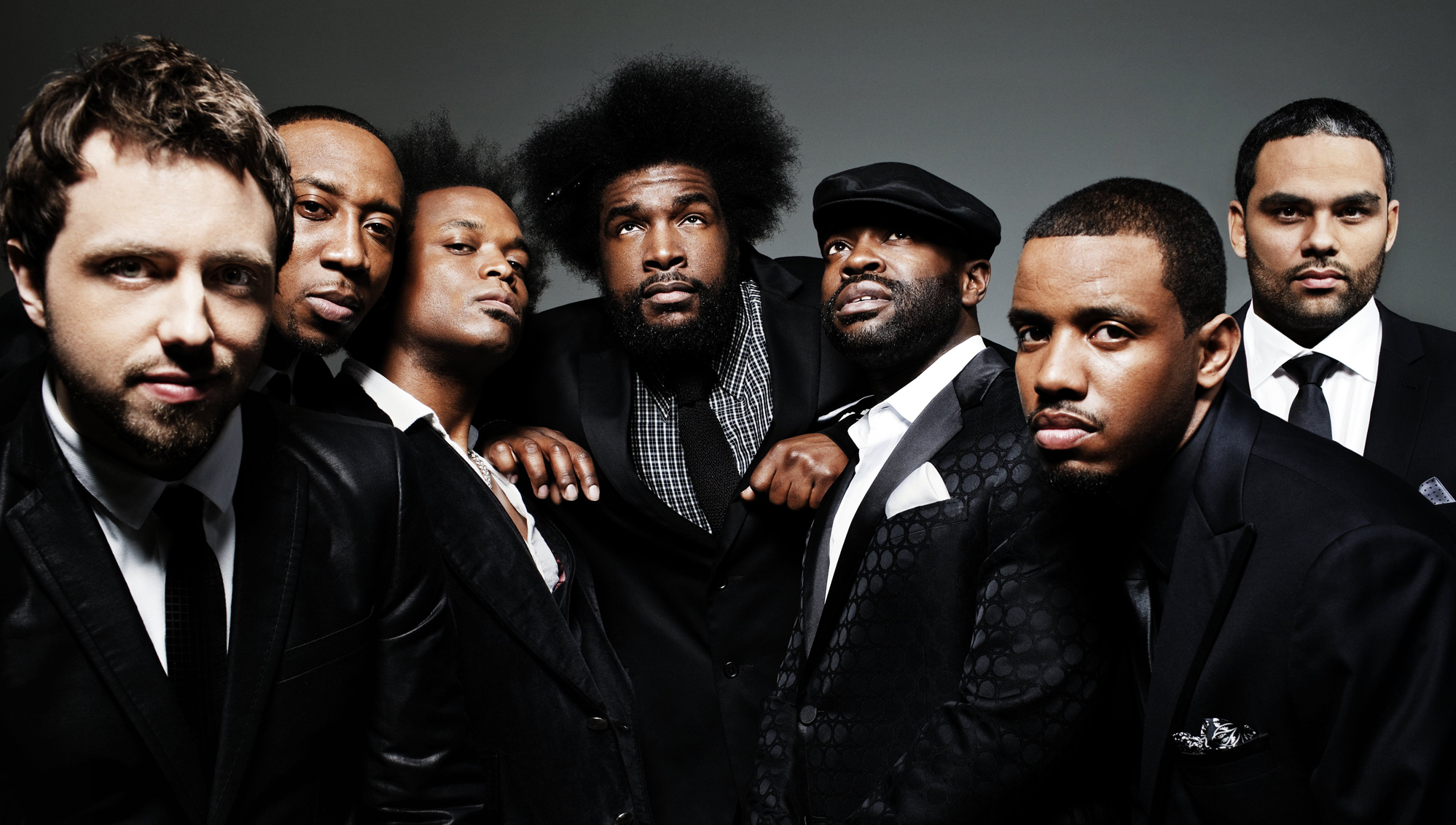 Welcome back to the Treble World Tour, a series of Top 10s covering albums that best represent certain locations—cities, states, territories, even entire nations. We consider representative releases on three levels: they were made by artists from a place, they contain music about or inspired by the place, and/or they were made in that place. The next stop on our musical itinerary? The City of Brotherly Love. July in America is in part defined by our celebrations of Independence Day, and we would not have those without the pivotal events and documents to come out of Philadelphia. So we take this time to focus on the democratic makeup of the modern music history found in the birthplace of national democracy. The city's legacy of song began by honing a variety of stars in jazz and classical music, then having the likes of Chubby Checker and Dick Clark define early R&B and rock'n'roll. As tastes and technologies changed, the city could lay claim to popular performers and recordings across New Wave, punk, electronica, hip-hop, metal, and singer/songwriter genres.
On entering the Rock & Roll Hall of Fame earlier this year, Daryl Hall pondered how he and John Oates were somehow the first Philly performers to get in almost three decades after inductions started, and after Philadelphia was the other finalist besides Cleveland to get the Rock Hall in the first place. His concern may have been boozy and rhetorical, but the point he made was genuine. There are some cities you can quickly and obviously point to as home to greatness from across the entire musical spectrum: New York, London, L.A., probably Chicago and Seattle, too. Philadelphia should be mentioned in the same breath yet rarely is, and there's no clear reason why. So let's start to shift the "attytood" with a look at 10 classic Philly albums.
---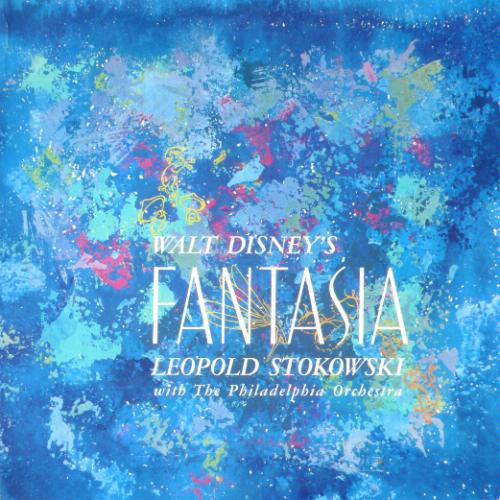 Leopold Stokowski & The Philadelphia Orchestra – Fantasia
(1957; Disneyland Records)
Few cities have orchestras with conductors who command as much rock-star cachet as, well, actual rock stars. The Philadelphia Orchestra hit the lottery with four consecutive music directors who garnered international acclaim across the better part of a century. The streak began in 1912 with British-born Leopold Stokowski; in 1937, he had the good fortune to run into then-new hotness Walt Disney in a Hollywood restaurant. Stokowski loved Disney's idea of matching well-known classical music to abstract cartoon visuals, breaking from both the long-form storytelling of Snow White and the slapstick of his Silly Symphonies animated shorts. What started as the Mickey Mouse vehicle "The Sorcerer's Apprentice" grew exponentially—a seven-digit budget, multiple animated chapters, unprecedented recording in Philadelphia's Academy of Music, even plans to install proprietary speakers in the nation's theaters to reproduce the Orchestra's soundtrack. These doomed the film's potential upon its 1940 debut, yet Disney would reissue Fantasia multiple times afterwards, inserting it into pop culture through sheer brute force. Stokowski's last great work with the Philly players—sweeping takes on Bach, Beethoven, Tchaikovsky, Stravinsky, and more—put them on popular music's map and was finally committed to vinyl in 1957. The film itself was embraced as important art beginning with its 1969 reissue, marketed as a hallucinatory counterculture experience à la 2001: A Space Odyssey. Fantasia showed just how integral a curated soundtrack could be to advancing on-screen action; even later re-releases proved that performers other than Stokowski's might succeed only barely more than having no music at all. – AB
---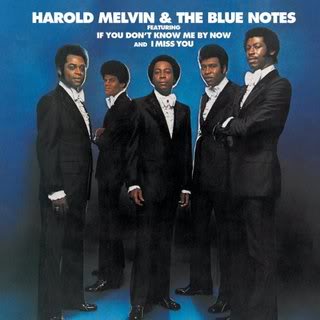 Harold Melvin & The Blue Notes – Harold Melvin & The Blue Notes
(1972; Philadelphia International Records)
If there is one constant running through Philadelphia's musical heart, it is the genre-cum-quality of soul. It propels everything from the city's earliest rock evangelism to the jazz and gospel influences in Philly's biggest pop successes, pointing you from Chubby Checker to Hall & Oates and then to LaBelle, to Boyz II Men, to Jill Scott. That connective tissue was built up best and strongest by Philadelphia International Records, the brainchild label of writers/producers/performers Kenny Gamble and Leon Huff set up in 1971 and distributed by CBS. This was the label's second release and the namesake quintet—taking advantage of a number songs meant to be performed by other artists—display intense, luminous R&B and doo-wop chops. The opening epic "I Miss You," where Lloyd Parks and Teddy Pendergrass lead narratives on seeing a lost love one more time, is as heart-wrenching as it is swinging; songs like "Ebony Woman" make surprisingly obvious connections to Isaac Hayes' currency and Frank Ocean's future. Later albums would have more hits, but this one has the gateway drug called "If You Don't Know Me by Now," brought to prominence decades later by English soul act Simply Red. The so-called "Philadelphia sound" would incorporate disco and then sleek quiet-storm pop in short order, but Harold Melvin & The Blue Notes was a perfect encapsulation of music's power as a tool to talk about love and joy, their absences, and their consequences. – AB
---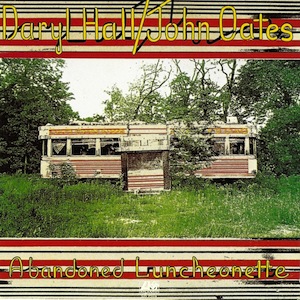 Daryl Hall and John Oates – Abandoned Luncheonette
(1973; Atlantic)
Hall & Oates are some smooth motherfuckers, which is probably why your parrothead parents are obsessed with them. With their second album, Abandoned Luncheonette, they come in extra smooth, laying down some Philly soul and funk so buttery it makes you bob your head with your eyes closed. It's so damn smooth, it hurts. That style lends perfectly to their subject matter: heartbreak stemming from Daryl Hall's divorce ("She's Gone") and the quest for love from the elusive Sara ("Las Vegas Turnaroud [The Stewardess Song]"), who would later inspire "Sara Smile." These extra soulful white dudes love a vocal run and have tons of beautifully-expressed feelings, which is not something I'd typically expect from two guys from Philly. That can probably be blamed on Ben Affleck, Matt Damon, Mark Wahlberg and every pop culture depiction of hardened Philly dudes, though. This album may have received a few sneers in the past because of its ultra-propensity for soft rock, but I really can't hate on Hall & Oates because they do it better than most of their yacht-rocking counterparts.- AZ
---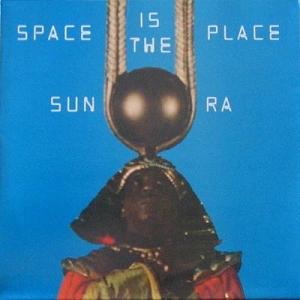 Sun Ra – Space Is the Place
(1973; Blue Thumb)
Outside of the realm of jazz fanatics, many people probably don't realize that the legendary Sun Ra spent the last chunk of his life and creative career as a resident of Philadelphia. And, while filming took place in California and recording took place in a Chicago studio, it was from their Philly-homebase that Sun Ra and the Arkestra began conceptualizing the soundtrack to Sun Ra's 1974 film collaboration Space is the Place. It's a wild ride, even for Sun Ra. The Arkestra sets the mood with a 20 minute self-titled free-form chant/jam before venturing into the more typical (for avant-garde jazz, that is) territory of "Images." Mix in the crawling flow of "Discipline," the resilient noise of aptly titled "Sea Of Sounds," and top it all off with the frantic ramblings of "Rocket Number Nine" and you have one of the wildest and most satisfying recordings from Sun Ra's long tenure in the city of brotherly love. – ATB
---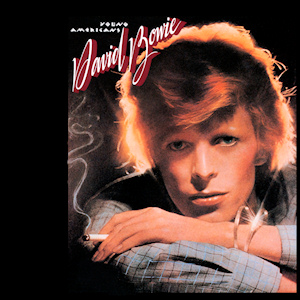 David Bowie – Young Americans
(1975; RCA)
In the first half of the 1970s, David Bowie was at the forefront of the most exciting movement in British music at the time — glam rock. He released a series of albums that paired theatrical dazzle with meaty rock hooks, including The Rise and Fall of Ziggy Stardust and the Spiders From Mars, but in a few short years he began to take on other sounds and concepts, one of his biggest surprises being this album of "plastic soul," as he described it. Recorded at Sigma Sound Studios in Philadelphia, the album was more or less a total abandonment of glittery rock music in favor of an album — true to its name — inspired by the sound of young America, including Philadelphia soul. Indeed, it's a peculiar release, in which a British rock star addresses American issues through an American sound, and with a strange Beatles thread running through it (the cover of "Across the Universe," the reference to "A Day In the Life" on the title track, the appearance by John Lennon on "Fame"). But he pulls it off, thanks to some strong material (one song of which was co-written by Luther Vandross), and an unstoppable groove. – JT
---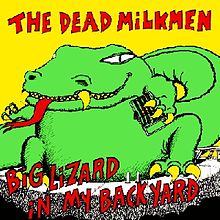 Dead Milkmen – Big Lizard in My Backyard
(1985; Restless)
Even though this jangly satirical faux- and anti-punk punk band hit its commercial high-point in 1988 with Beelzebubba, the Dead Milkmen's 1985 debut retains more timelessness and "Philly"-ness than their other releases. When I was in high school, "Bitchin' Camaro" was the song to know — not just the main tune, but the sloppy, sorta improvised intro (which included a reference to AIDS well before public consciousness was as widespread as it is now) as well. Yet for all its low fidelity, low budget rawness and lyrical silliness, Big Lizard in My Backyard showed hints of versatility and creativity with the faux- and anti-surf song, "Beach Song," the faux- and anti-hoedown "Rastabilly," and the faux- and anti-funk "Right Wing Pigeons." What makes Big Lizard even more Philly than all the references in their hit "Punk Rock Girl" are the singers' accents. Rodney Anonymous has a touch of atty-tood in his voice to go with the potential for flying spittle, and Joe Jack Talcum hits his "o"s and "i"s with the force of a charging bull. Listen to "Dean's Dream"; when he sings "Hawaii five-o" — that's Philadelphia. The Milkmen remain a local treasure, and Big Lizard set them on the path to immortality. – CG
---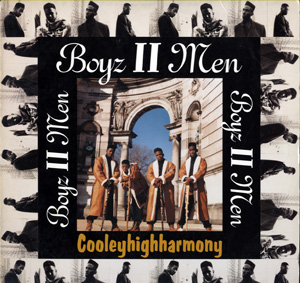 Boyz II Men – CooleyHighHarmony
(1991; Motown)
Love 'em or hate 'em, it's impossible to bring up R&B or new jack swing without Boyz II Men coming to mind. Originating as a high school a cappella group, these four Philadelphia boys infused choral-worthy vocal harmonies with an R&B sound and — unlike other groups at the time — all four singers were given lead status from the start of their career. It's impossible to imagine that the group could've put together a more perfect debut than CooleyHighHarmony. From the longing groove of "Uhh Ahh" to the infectious jams of "Motown Philly," Boyz II Men found a niche somewhere in between Motown and Philadelphia soul, adding their own charisma and choral background into the mix. But the track that best highlighted the group's unbridled talent for raw, soulful delivery was their stand out, moving cover of Motown classic "It's So Hard to Say Goodbye to Yesterday." Boyz II Men would have other great moments, but their debut saw them at their youngest and freshest, putting their Philly-brewed R&B on the map and charts alike. – ATB
---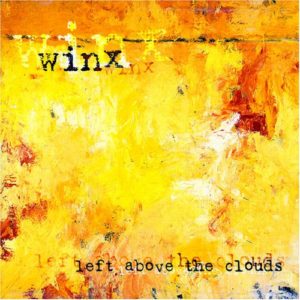 Winx – Left Above the Clouds
(1996; Nervous Records)
Few Philadelphia record labels have survived seismic shifts of popularity and commerce quite like dance-music imprint Ovum Recordings, and few artists have lasted at the top of their genre quite like Ovum's co-founder, DJ and producer Josh Wink. This nice Jewish boy was born at the right time—a teenager spinning at house parties as rave music was just creeping into the U.S. in the late 1980s, then releasing his first vital singles and EPs a few years later. I can speak from personal observation that he remains as comfortable and skilled spinning to massive festival crowds as he does dropping tracks in front of 100 faithful hometown fans. Left Above the Clouds was released under his Winx stage name used with the Nervous label in New York, comprising the first album-length collection of his own material. The continuous mix offers a heretofore unheard focus on softer, downtempo beats and poetry-reading electronica ("Topfe & Pfannen," "Sometimes at Silk"), but it also collects in one place some of his timeless techno anthems: "Don't Laugh," "Higher State of Consciousness," "How's the Music," "Hypnotizin'." You're going to have to do a bit of legwork to find every other great thing he's done across multiple formats and labels—rare or definitive versions of these tracks, DJ mixes like Profound Sounds, a range of other singles from "Liquid Summer" to "Oakish," remixes of Moby and Sting and Paul Oakenfold—but Left Above the Clouds is a fine starting point to explore Josh Wink's clubland legacy. – AB
---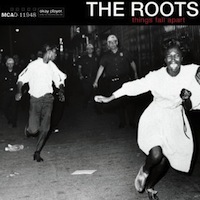 The Roots – Things Fall Apart
(1999; MCA)
As a non-Philadelphian (way over here on the west coast), one group stood out above and beyond any other in my mind — from a 3,000 mile distance — as being quintessentially Philly: The Roots. Formed by drummer ?uestlove and emcee Black Thought while they were just teenagers at the Philadelphia High School for the Creative and Performing Arts, The Roots soon enough earned a reputation for being hip-hop's preeminent band, which lent them a soulful jazzy style on early records like Do You Want More? But the group perfected their sound on 1999's Things Fall Apart, which vibrates with electric soul sounds and the feelgood vibes of a Native Tongues era that was, then, pretty much defunct. There are countless standout tracks here, from Erykah Badu collaboration "You Got Me" to party starter "The Next Movement." And should Philly ever decide it needs a new official city song, "Dynamite" is the pick here: "Touch this Illa-5th dynamite!" – JT
---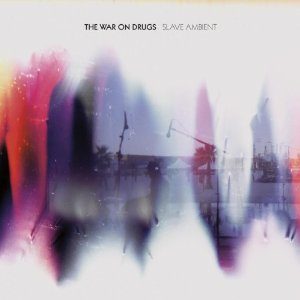 The War on Drugs – Slave Ambient
(2011; Secretly Canadian)
Conjuring the ghosts of Springsteen, Dylan, and Petty in their heyday, the roots of Americana, and with a touch of psychedelic shoegaze drone, Slave Ambient is a dazzling adventure through rock 'n' roll. It's an album perfect for a drive on a muggy summer day,windows all the way down, as the sun tries to poke through the clouds. Adam Granduciel's wandering voice echoes many of classic rock's all-stars, and the playing from him and the rest of The War On Drugs creates a reverberant distortion of sounds we all adored, but Slave Ambient is — taken together — something that had never been done before. The album was recorded over three years at Granduciel's home studio in Philadelphia and Jeff Ziegler's Uniform Recording in Asheville, NC, and features some of Philly's most superb musicians like Robbie Bennett, Mike Zanghi and Kurt Vile, who was once much more involved with The War On Drugs. Granduciel is certainly a guitarist, but he's also credited for about 15 other instruments or manipulations; everything from a Siel OR400 electric organ to a Moogerfooger effects pedal. Slave Ambient is a mixture of many familiar sounds, and definitely something to get lost in.  – JJM
You might also like: