10 False-start Debut Albums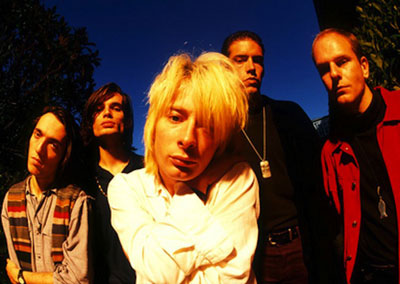 Debut albums can sometimes be a greater curse than the dreaded sophomore slump. If done right, they can leave a lot to live up to. If done poorly, then there's little incentive for listeners to stick around for the next round. That said, it's interesting how many artists, and well known ones at that, have hit the reset button at least once in their career. There are those inevitable cases in which the first album is just outright awful. But then again, sometimes a band undergoes a complete metamorphosis, and casts aside whatever attempt was made the first time around, and instead transitions into something completely different. Not everyone gets it quite right the first time around, but sometimes what comes after is so drastically different (and much better for that matter) that those early releases become even more intriguing curiosities. Here are ten albums by artists whose careers took a drastic turn in the years that followed.
David Bowie – David Bowie
(1967; Deram)
David Bowie's first two albums were called David Bowie, though the second one was later changed to Man of Words, Man of Music, and finally, as we know it today, Space Oddity. And, by and large, this is the "debut" David Bowie album packed with progressive psychedelic folk that's, if not as heralded as the albums that came afterward, at least recognized as a solid warning shot. Still, Bowie, born David Jones, started off as a lighthearted mod-folk singer who specialized in kooky tunes that range from decent pop to outright ridiculous (in particular, the single/outtake "Laughing Gnome"). Bowie's true debut bears little resemblance to the adventurous performances in his later years, and stands as a document of a young artist finding his footing. Unfortunately, it took him another two years before he got the hang of it.
---
Lou Reed – Lou Reed
(1972; Camden)
Two long years after his last album with the Velvet Underground, Lou Reed came back with a fairly straightforward if, still, somewhat bizarre release made up mostly of material that essentially sounds like Velvets lite. That isn't a bad thing in and of itself, but it certainly lacks passion, essentially coming across as a bar-band version of the much better material Reed would record in the years that followed. Sure, some songs are decent, like the relatively pretty "Going Down," and "Walk and Talk It," which is essentially Reed nicking from the Stones' "Brown Sugar." The early version of "Berlin," however, lacks the intensity and dread of the Berlin version, and "I Can't Stand It" has some of the worst lyrics in Reed's notebook: "It's hard bein' a man/living in a garbage pail." I can't even tell if that rhyme fake-out is clever or just pointless; how about both? That this was recorded with members of Yes seems to make sense when you consider the prog-worthy album art, depicting nesting Faberge eggs and a bird about to be clobbered by a wave. But really, not much about this makes a whole lot of sense. A year later, however, Reed would release Transformer and prove once again his status as one of the greatest songwriters of the 20th Century.
---
Ministry – With Sympathy
(1983; Arista)
Ministry's progression from darkwave club favorite "Everyday (Is Halloween)" to the harsh industrial grind of The Land of Rape and Honey might have been a surprising transition, but in retrospect, it at least makes sense. What makes considerably less sense is the band's debut album, With Sympathy, a lush, lite collection of new wave synth-pop and new romantic posturing that seems utterly baffling given how deeply embedded into industro-metal the band became less than a decade later. The jangly, breathy single "Work For Love" is bound to stump a lot of listeners if pressed for a game of name-that-tune. Hearing With Sympathy now is certainly quaint, though whether or not it's their worst album depends on how much patience you have for either '80s camp or repetitive machine metal.
---
Pantera – Metal Magic
(1983; Metal Magic)
We all know the Pantera of the '90s – a raw, testosterone-heavy groove metal monster whose frontman Phil Anselmo has paradoxically become one of the most loved and hated figures in metal. But it's hard to imagine the same decade of aggression and debauchery coming from the band who released Metal Magic. It most definitely is the same band, even if the "Puma Pride!" album art doesn't quite get that across. But it's safe to say this is certainly one of those albums you can judge by its cover. While there was certainly a bit of thrash influence on this album, there was a lot more spandex and mascara, which original singer Terry Glaze certainly played up, and the hilariously titled "Ride My Rocket" sounds suspiciously like Spinal Tap's "Tonight I'm Gonna Rock You Tonight." Basically: LOL.
---
My Bloody Valentine – This Is Your Bloody Valentine
(1985; Dossier)
While half the albums on this list are readily available and somewhat well known, anyone who lived under the illusion that My Bloody Valentine's first album was Isn't Anything should consider him- or herself lucky. The band's actual first album, This Is Your Bloody Valentine, barely resembles the shoegazing juggernaut that changed indie rock in the 1990s. In fact, it sounds exactly like the Cramps, only without the swagger, the humor or the style. And without those elements, you're essentially left with a half-baked rockabilly record that, while performed competently enough, leaves much to be desired in the way of actual enjoyment. While not a colossal failure, it's nonetheless a poor effort, and one that was corrected magnificently only three years later.
---
Primal Scream – Sonic Flower Groove
(1987; WEA)
In 1985, Bobby Gillespie was playing drums for The Jesus and Mary Chain (that's him banging on throughout Psychocandy). Two years later, however, he stepped away from the trapkit and into some paisley shirts, and a jangly flower-child permutation of the Velvet Underground's dreamy Loaded-era pop was born. This was sometime between the Paisley Underground movement of the '80s and the neo-psych grooves of the Stone Roses, whose own debut arrived two years later, and giving credit where it's due, for what Sonic Flower Groove is, it's better than the majority of albums on this list (even if the band disregards its existence). But it hardly resembles the groundbreaking act that mined rave culture and gospel for the stunning Screamadelica, darkened their sound with dub grooves on Vanishing Point, and ultimately made the most ear-splitting racket imaginable on XTRMNTR. They had plenty of missteps along the way, but the gap between the band's charming debut and loftiest peaks is still pretty huge.
---
Underworld – Underneath the Radar
(1988; Sire)
The 1990s gave rise to Underworld's spectacular ascent into techno majesty. No electronic collection is really complete without their amazing 1996 album Second Toughest In the Infants, and around the time of that album's release, the group's Trainspotting-associated single "Born Slippy" became absolutely massive. By that point, however, the band was already in their third phase, so to speak. Karl Hyde and Rick Smith were members of the short-lived new wave band Freur, whose single "Doot Doot" became a UK hit, though between that group's dissolution and the techno powerhouse that was born in the '90s, Underworld went through something of a transitional phase that found the new wave sound of Freur evolving into a danceable, funk-rock sound that, while not altogether objectionable, is absolutely nothing like the Underworld of today. The band's debut album is a curious relic, something fun but inessential, a curious document of the past that has only faint traces of the group to come, if any, and more guitars than one might ever expect on an Underworld album.
---
Blur – Leisure
(1991; EMI)
If it wasn't settled in the '90s (it was), it should be abundantly clear by now: Blur's catalog doesn't just clobber Oasis', it completely obliterates it. No disrespect to the Gallagher brothers, of course; they did release a couple of excellent albums. They just also released a ton of terrible albums as well. Blur, however, has no bad albums, just a debut that didn't see them tapping into the true potential they had all along. Leisure sounds a little bit like the iconic Britpop band whose talent spanned from the smart, infectious pop of their "Life" trilogy up to the Moroccan-inspired explorations of final album Think Tank, but mostly just kind of sounds like a second-string baggy/Madchester band. Kudos to the band for the pair of wonderful singles "She's So High" and "There's No Other Way," but if anything, Leisure is mostly a reminder that even the best have to start somewhere.
---
Radiohead – Pablo Honey
(1993; Capitol)
Thom Yorke noted in 1997, around the release of OK Computer, that their first album, admittedly not the band's favorite work (or the fans'), buzzed like a fridge. And certainly, by comparison to their monumental space-age alt-prog masterpiece, it barely even registers. It's a nice-enough collection of '90s Britpop-era lite-grunge with one ubiquitous megahit, "Creep." The rest ranges from messy ("How Do You?"), to corny ("Anyone Can Play Guitar"), to actually sort of cool ("You," "Blow Out"). But there's a lot of fluff, a lot of filler, and nothing on par with the best material on their next six albums. That said, Yorke & Co. lightened up a bit and embraced "Creep," which once again became a regular staple at Radiohead concerts.
---
The Horrors – Strange House
(2007; Stolen Transmission)
Theatricality is one of the more fun aspects of rock 'n' roll, so who can blame The Horrors for playing up the more literal aspect of their name and dressing like a goth version of the New York Dolls? Their image, paired with a mixture of Cramps-style psychobilly and B-52s new wave (with added creep factor) was enough to earn them a good deal of hype in the UK, but this inevitably had diminishing returns. As cool a novelty as Strange House was at first (and it certainly was done well), the schtick wore a little thin as it drew on. Just two years later, the band dropped the makeup and the hairstyles, embraced shoegaze and krautrock, and released what stands as their best album to date, Primary Colours. Best of all, they didn't abandon their menace, just the more cartoonish aspects of it.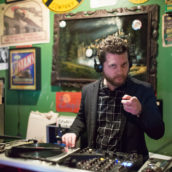 Jeff Terich
Jeff Terich is the founder and editor of Treble. He's been writing about music for 20 years and has been published at American Songwriter, Bandcamp Daily, Reverb, Spin, Stereogum, uDiscoverMusic, VinylMePlease and some others that he's forgetting right now. He's still not tired of it.