Every Treble Album of the Year Ranked

You might have heard: Treble is 20! And since January, we've been celebrating in a variety of ways, including our ongoing Treble 100 series. Today, we had a little fun with our own canon and decided to rank every Treble album of the year from 2003 up to 2022. (If you want a preview of what this year's might look like, here's our mid-year Best of 2023 So Far list.) It's not all perfectly historically accurate—we only ranked our favorite albums of 2003 this year. But nonetheless, we're taking a look back at our favorite albums of each year in a highly subjective, entirely inconsequential survey of where they sit in our overall list of favorites. Because we can.
Note: When you buy something through our affiliate links, Treble receives a commission. All albums included are chosen by our editors and contributors.
---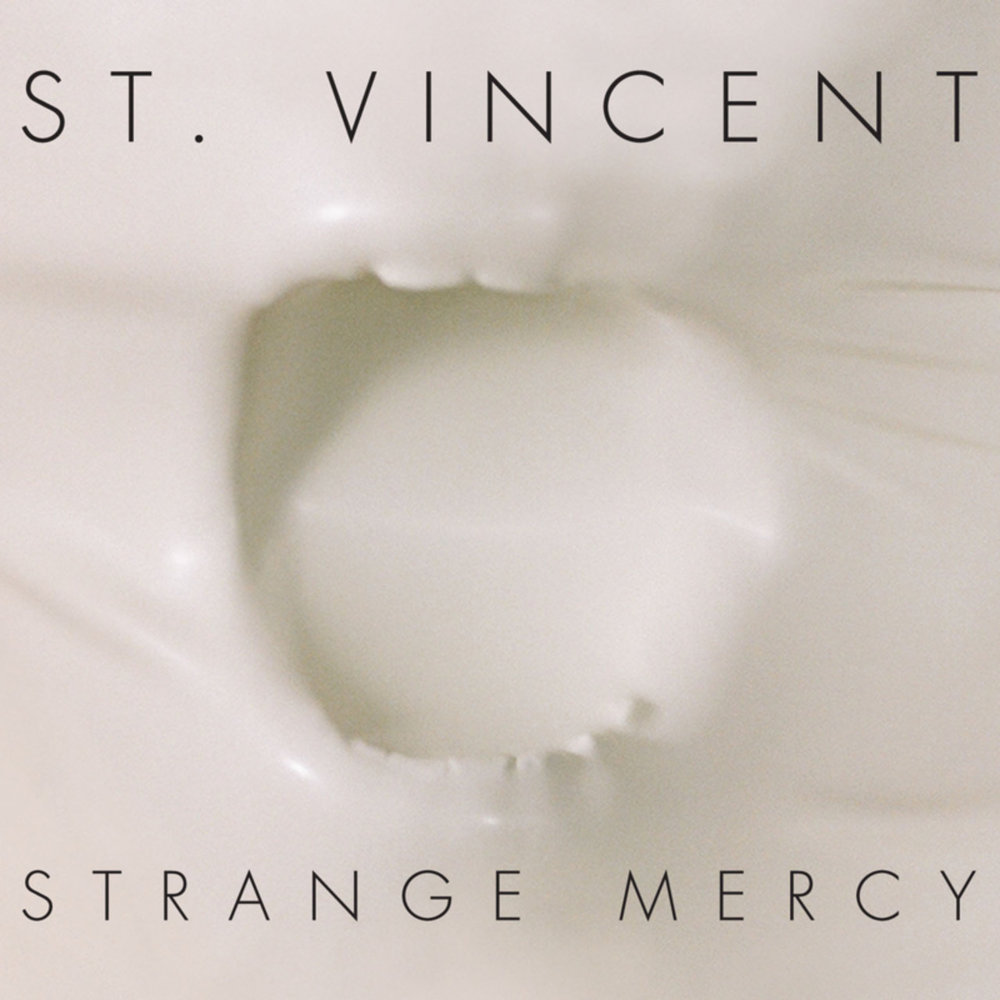 20. St. Vincent – Strange Mercy
Later this year, St. Vincent will appear at the Rock and Roll Hall of Fame induction ceremony; in 2009, I saw Annie Clark play a matinee show to a half-full rock club in San Diego. (And it was phenomenal!) The arc of her career has curved toward bigger venues, bigger statements and an overall wider recognition, though opinions tend to vary on her greatest moment. Her 2011 album Strange Mercy topped our year-end list because it showcased a depth and sophistication as well as a sense of conceptual intricacy—not to mention Clark's uncanny ability to shred. It's an easy candidate for her best album, though if Treble's team of writers were to be polled on which was her best, I'm not necessarily sure if this one would win, 12 years later. But then again, 2011 was sort of a strange year—outside of maybe M83 or Drake, there weren't many blockbuster critical favorites, and this one just resonated the most at the time. That it's collectively our least favorite of all our albums of the year isn't a knock on its quality so much as a reminder of how much time and place influence the end result. – Jeff Terich
Listen/Buy: Spotify | Turntable Lab (vinyl)
---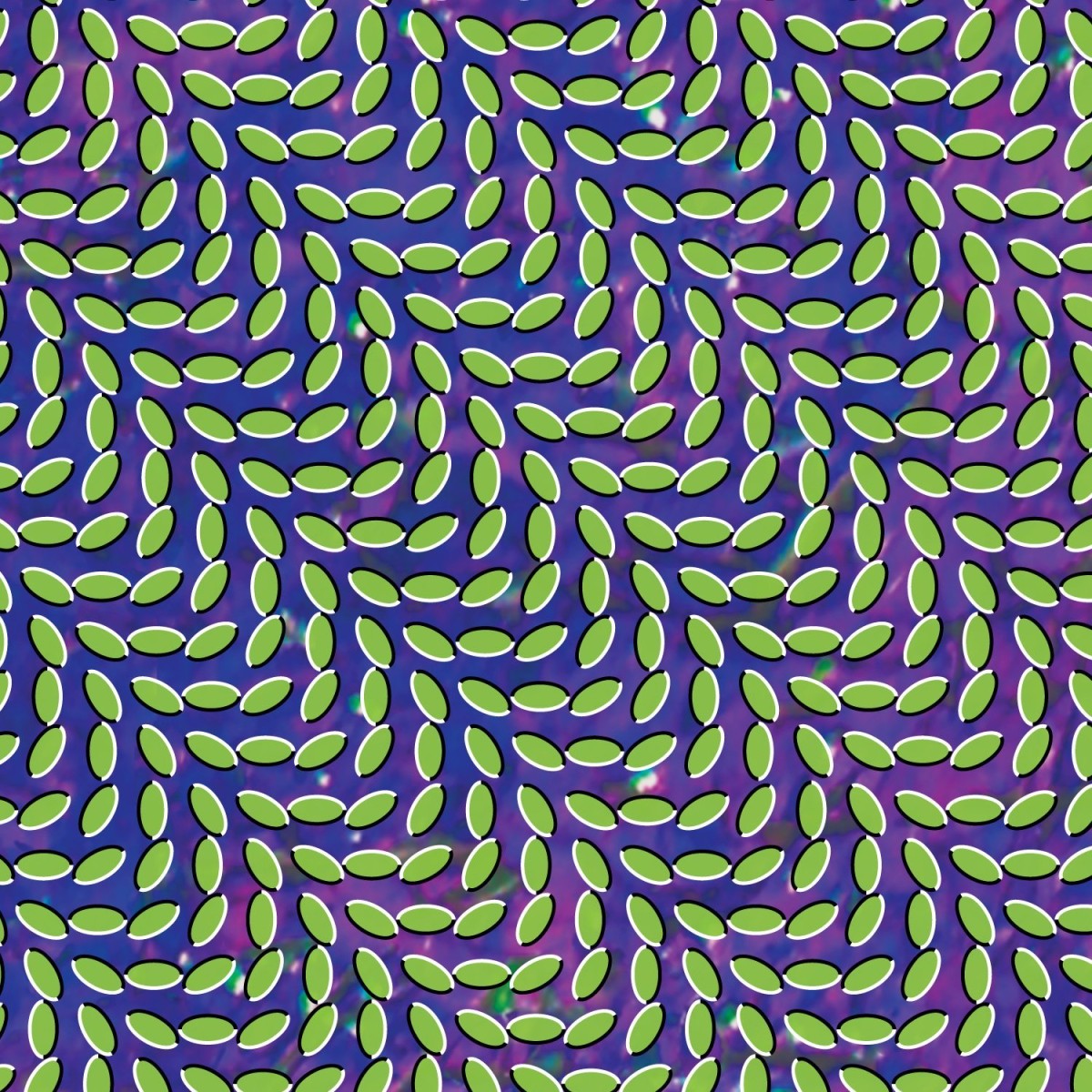 19. Animal Collective – Merriweather Post Pavilion
Earlier this year there was a viral tweet going around about what seemed like a cosmic event in indie music to give us some best-of-career albums from Phoenix, Grizzly Bear, Bat for Lashes and so on. Animal Collective very literally kicked off the Year of Indie by releasing Merriweather Post Pavilion only two weeks into 2009. And people were already calling it album of the year at the time—including us. (And we agreed with ourselves 11 months later.) Animal Collective had been making strides from their more experimental early records toward actual pop music, and this is where it materialized. A bright blend of synth-pop and psychedelia with heavy influence from early techno and house, Merriweather Post Pavilion certainly earned its place in the canon from the moment it arrived. That it's near the bottom of the list probably says more about us than it does the album, but if our youthful enthusiasm has waned a little, our affection for it certainly hasn't. – Jeff Terich
Listen/Buy: Bandcamp | Turntable Lab (vinyl)
---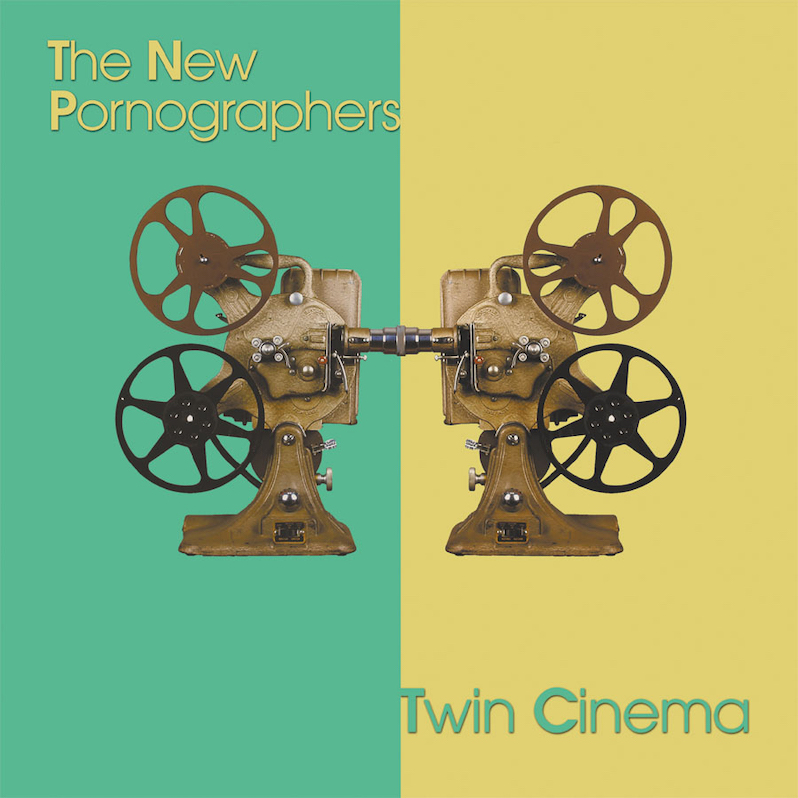 18. The New Pornographers – Twin Cinema
Few genre fans are as committed to their torchbearers as followers of power pop. The New Pornographers have built a strong case, albeit casually, that they belong in the same hushed breaths as Big Star and Sloan. Twin Cinema, the Vancouver supergroup-turned-normalgroup's third album, is a long dazzle that helped save the style while electronics convened elsewhere. Carl Newman's lyrics were abstract enough to invite varied interpretations, but there's no mistaking the active disquiet and composed introspection. In "Bones of an Idol" singer Neko Case channels Newman's lament of changing standards, and in the wrenching "The Bleeding Heart Show" they both find that moment when a relationship's end becomes a study in practicality. Dan Bejar's contributions are more astringent and stark, especially the self-referencing "Jackie, Dressed in Cobras." But if the lyrics on Twin Cinema are occasionally alarming, the music seldom is. Newman frames unexpected chord inversions in some of the most biting and forceful guitar and drum lines, and everyone's gift for melody makes the self-scrutiny and mild misgivings more inhalable. – Paul Pearson
Listen/Buy: Bandcamp | Merchbar (vinyl)
---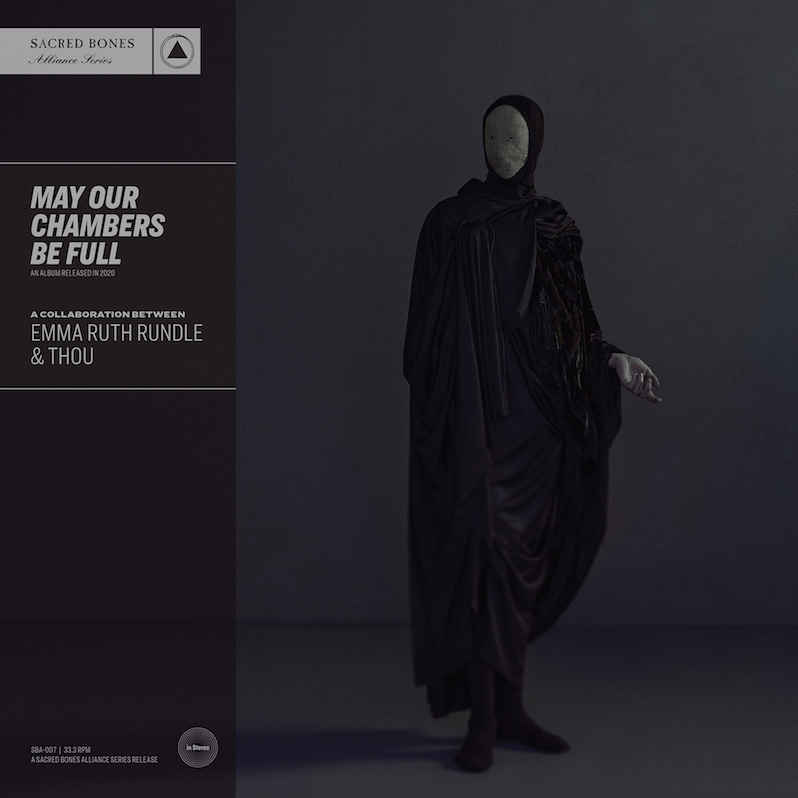 17. Emma Ruth Rundle and Thou – May Our Chambers Be Full
Since 2005 Louisiana's experimental sludge dealers Thou have pounded out a name for themselves by not following the metal rulebook and branching out into sonic outskirts. Having two collaborative efforts under their belts with The Body, they embarked on a similar adventure with Emma Ruth Rundle in 2019 in New Orleans. May Our Chambers Be Full would be the first of two releases they made with Rundle (which were also packaged together in a deluxe edition), who proved to be the magic ingredient. The former Marriages vocalist and guitarist was riding a creative high after releasing On Dark Horses, voice retaining the power of the hushed urgency she tapped to with her solo work, allowing her brooding melodies to wander the fuzzed-out crevices of Thou's riffing. You can hear where she took the reins to guide the songs with her expansive grunge out minor chords. It leaves one to wonder why it didn't happen sooner—a rare and inspired moment of creative chemistry that worked the kind sonic spell that all of us here at Treble could agree on. – Wil Lewellyn
Listen/Buy: Bandcamp | Merchbar (vinyl)
---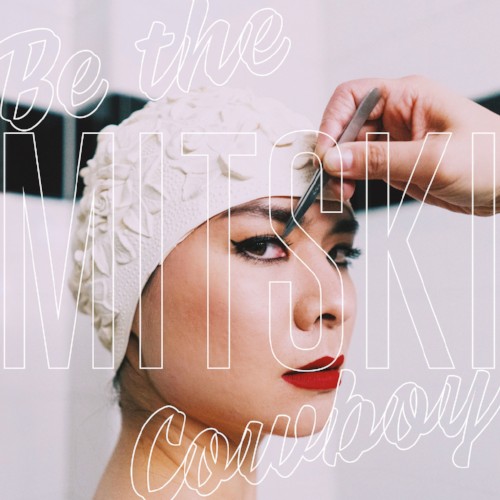 16. Mitski – Be the Cowboy
Mitski's 2018 album Be the Cowboy showed just how much progress she'd made in a relatively short amount of time, the album comprising some of her most dynamic songwriting and ambitious material. It still feels relatively fresh given that was only five years ago, which might account for why we didn't rank this in the top ten, but then again with a new album, The Land is Inhospitable and So Are We, reminding us of her talents as a songwriter and performer, there's a good chance we'll be writing about Mitski again on our year-end lists in just a couple months. – Jeff Terich
Listen/Buy: Bandcamp | Turntable Lab (vinyl)
---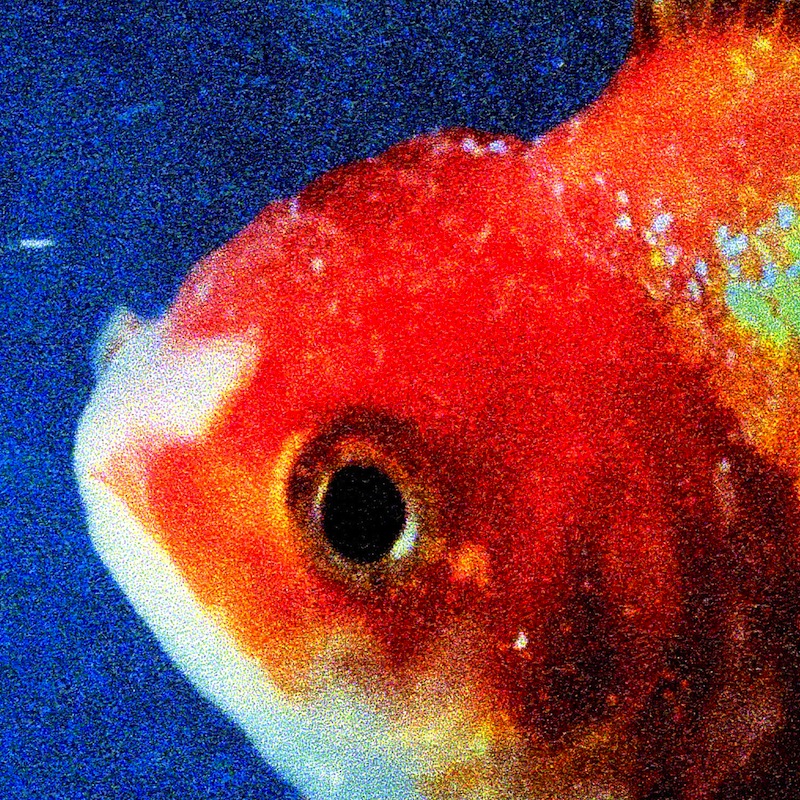 15. Vince Staples – Big Fish Theory
I'll be perfectly honest with you: I was caught by when Vince Staples topped our 2017 Best Albums list. Not because he didn't deserve it—Big Fish Theory is an amazing record!—but because it had to live in the shadow of Kendrick Lamar's Damn. Let's not forget that for about three straight years, K.Dot released back to back to back amazing albums (more on that further down the list). Which perhaps is why it made sense that we gave the edge to another equally stellar artist, whose album that year featured some phenomenal forays into electronic music. While the scope of Big Fish Theory might have been a bit more contained than Staples' double album Summertime 06 from two years earlier, the album only revealed an ever growing ambition. – Jeff Terich
Listen/Buy: Spotify | Amazon (vinyl)
---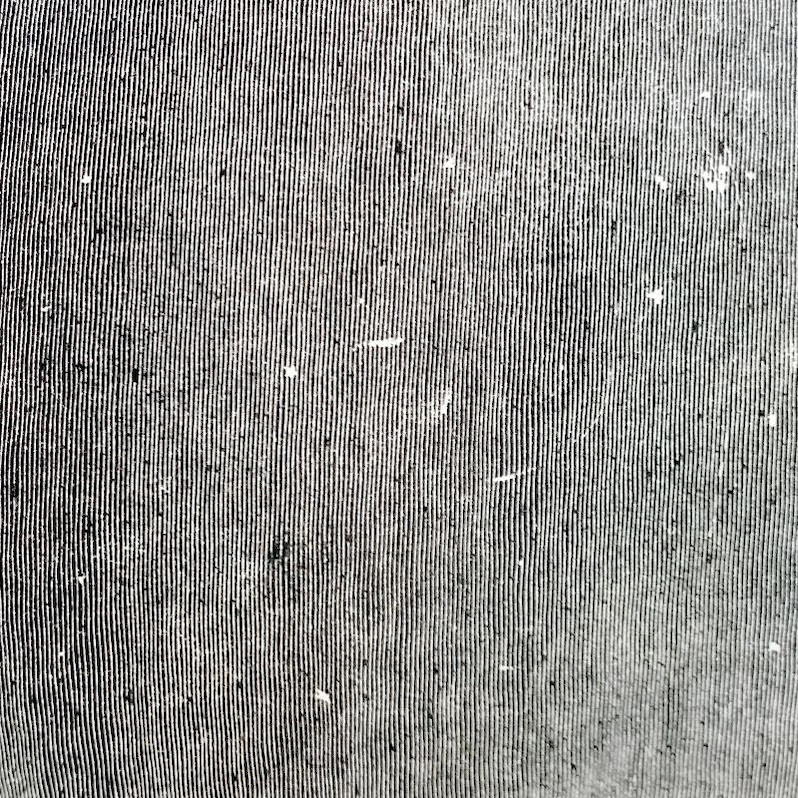 14. Low – HEY WHAT
There's something bittersweet about HEY WHAT topping our best of 2021 list, knowing now that it's their final album. It is, unquestionably, also one of their best. After pushing themselves into uncharted waters of noise and abstraction on their masterful 2018 album Double Negative (which cracked our top 10 that year), the group built on that and pulled it apart simultaneously, delivering a kind of noise-drenched ambient pop album that feels like some of their heaviest material despite that fact that much of it doesn't even have drums or percussion. A landmark release from one of America's greatest bands. – Jeff Terich
Listen/Buy: Bandcamp | Turntable Lab (vinyl)
---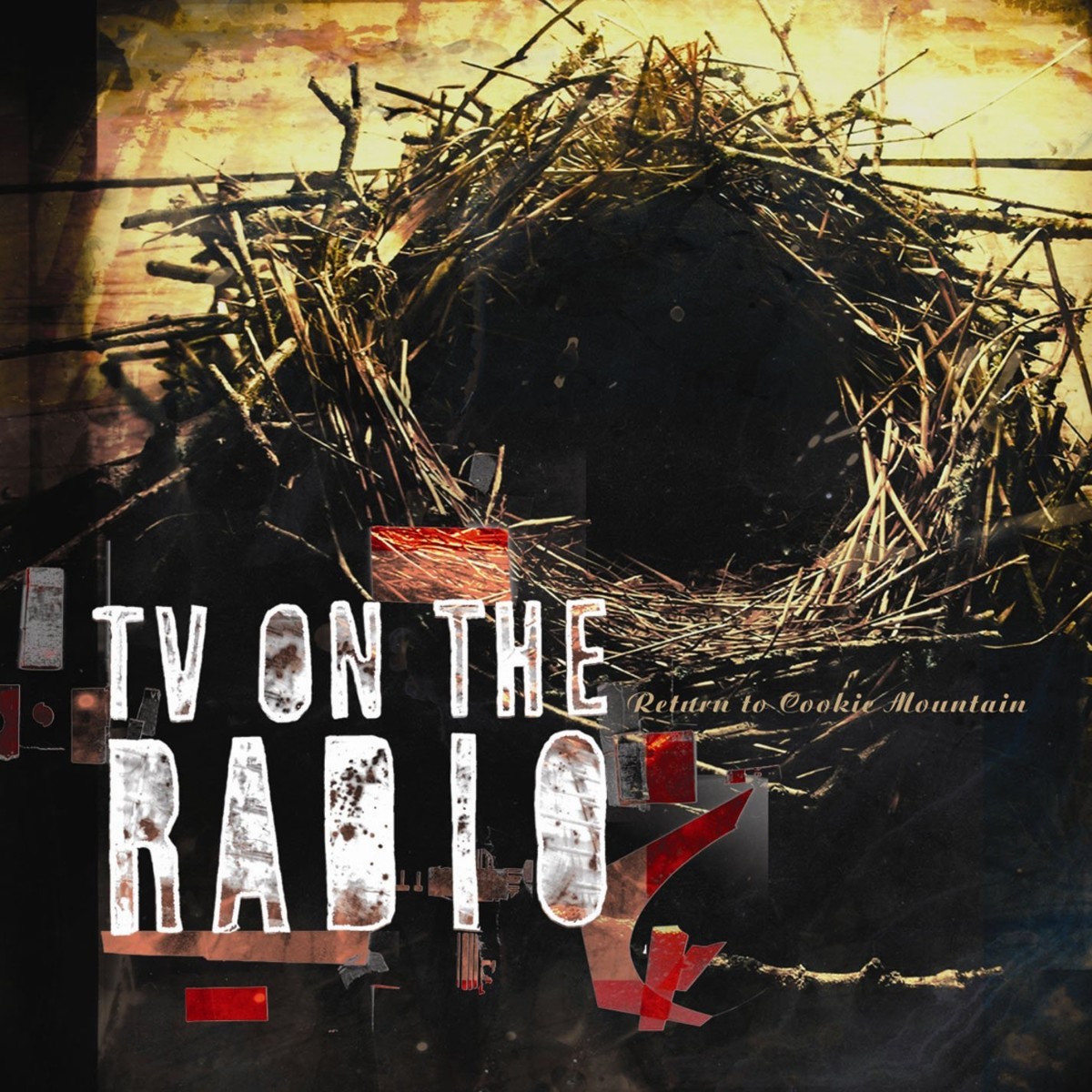 13. TV on the Radio – Return to Cookie Mountain
To this day, the opening drums of "Wolf Like Me" compel me to jump out of my chair and dance around the room. That is the lasting power of Return to Cookie Mountain, the sophomore album by TV on the Radio. The Brooklyn-based band took all of the best elements of their debut, Desperate Youth, Blood Thirsty Babes, and pushed them deep into Bowie and Bauhaus territory. Sure, it's easy to champion the thundering grooves and slinky rhythms crafted by Dave Sitek and his production wizardry. However, the alternating falsetto and baritone vocals of Tunde Adebimpe and Kyp Malone will always command my attention like a siren's call. The result is a towering musical achievement that pushed the already tenuous definition of "indie rock" to absorbing lengths. – Adam P. Newton
Listen/Buy: Spotify | Turntable Lab (vinyl)
---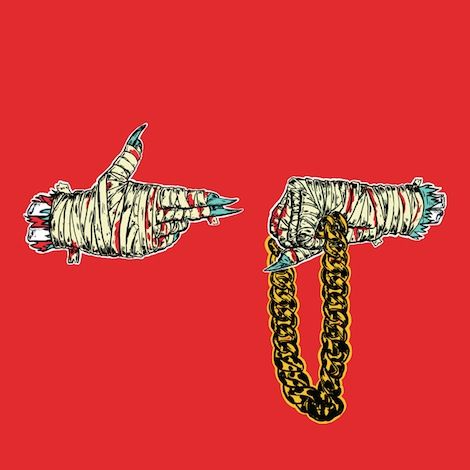 12. Run the Jewels – RTJ2
The excitement surrounding Run the Jewels' sophomore album in 2014 was off the charts. Not just here at Treble, but all over, topping other publications' year-end lists as it proved the duo's stellar self-titled debut wasn't just a great experiment but one that could continuously bear fruit. RTJ2 is Killer Mike and El-P's leveling up as a duo, each track finding the two veteran rappers delivering some of their best bars and poignant punches in equal measure. It certainly doesn't hurt having guests like Zach de la Rocha dropping in to throw a few verbal molotov cocktails, but this is where Run the Jewels fully arrived—an unstoppable force that's still going strong. – Jeff Terich
Listen/Buy: Bandcamp
---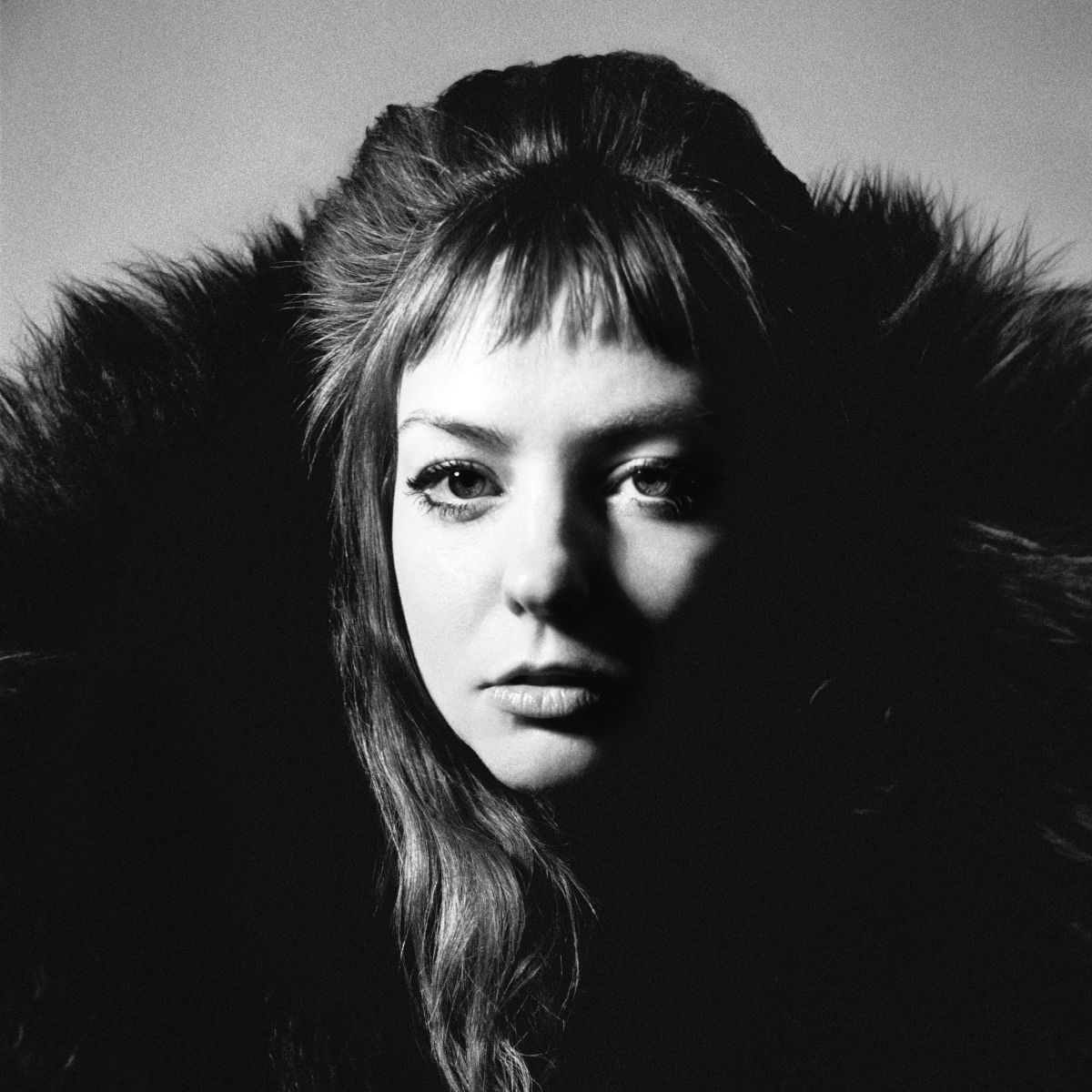 11. Angel Olsen – All Mirrors
Despite the fact that no artist has landed our Album of the Year honors more than once, it still feels somehow wrong that Angel Olsen didn't top our year-end list until 2019. Admittedly, I'm biased—I have a Burn Your Fire For No Witness tattoo! Nonetheless, Olsen's singular talent has made her a regular presence on our best-of surveys, earning the crown in 2019 with an album of electronics- and string-laden epics that channeled both Björk and Kate Bush as she turned introspection and intense emotion into a work of glorious maximalism. Just as many of the greatest artists in history have made a habit of never repeating themselves, Olsen has made a career of evading the easy path. And though her haunting folk dirges and indie rock anthems are masterful in their own right, hearing her aim for the rafters on All Mirrors was a hell of a thing. That she followed it up with a country record (sorta) only further established her as an even more versatile and unpredictable artist. – Jeff Terich
Listen/Buy: Bandcamp | Turntable Lab (vinyl)
---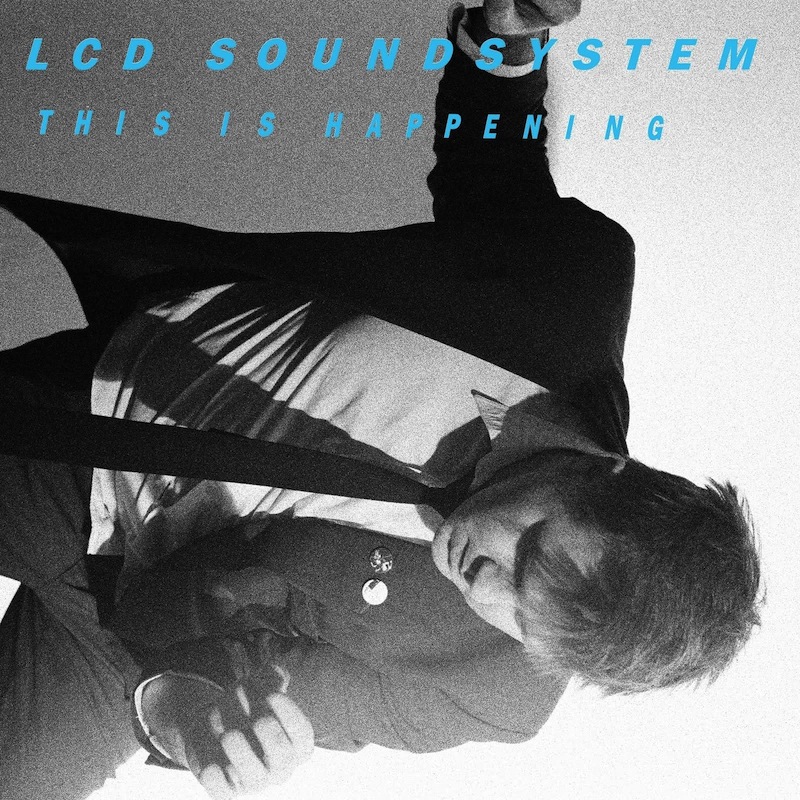 10. LCD Soundsystem – This is Happening
In a way, LCD Soundsystem's This Is Happening landing at number 10 on our list feels perfect. Not only does it fall almost smack in the middle of Treble's 20-year run, but comes from an artist who is equally obsessed with covering the wide-breadth of music history and unconcerned with sticking with one genre. This Is Happening is James Murphy and his band at their best, codifying the experimentation of early records into a genuine dance-punk masterpiece with songs like "Dance Yrself Clean," "I Can Change" and "Home." At the time, this was also thought to be LCD Soundsystem's final record, and though that has since changed, This Is Happening remains their crowning achievement. – Sean Fennell 
Listen/Buy: Spotify | Merchbar (vinyl)
---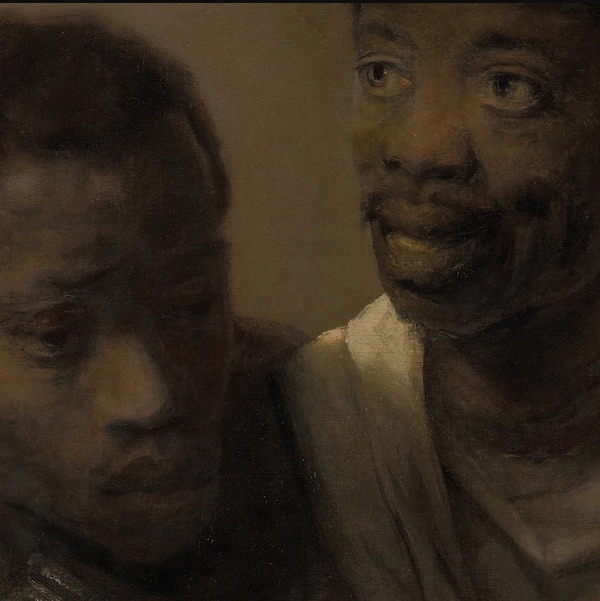 9. billy woods – Aethiopes
To outsiders, Africa is as much an idea as a place; a vast tangle of colonial-era stereotypes, outsider projections, and untaught histories. With Aethiopes, billy woods tackled its many meanings head-on, weaving an absorbing patchwork of semi-autobiographical anecdotes, vivid surrealism, and trademark dark humor. The stunning, bizarro production from Preservation—drawing on everything from Ethio-jazz to Polish prog rock to reggae—provides the backdrop. Backwoodz Studioz has long been a fixture of underground rap but it's in the last few years that they've reached their zenith as one of the great hip-hop imprints. Aethiopes is a towering pinnacle of their catalogue. – Noah Sparkes
Listen/Buy: Bandcamp
---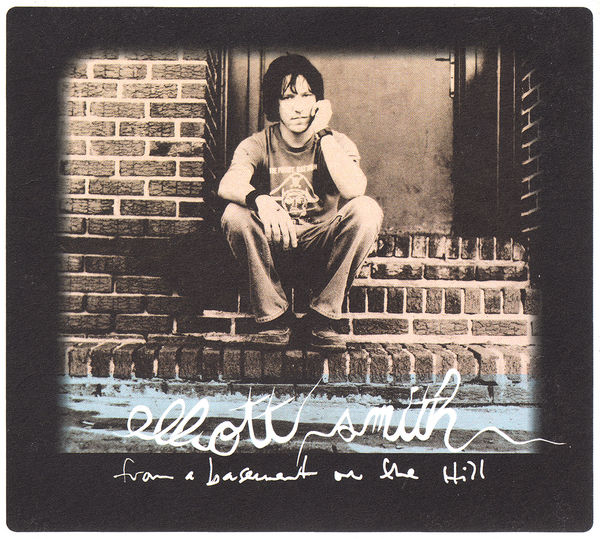 8. Elliott Smith – From a Basement on the Hill
The first Album of the Year in Treble's history is technically an unfinished album. Elliott Smith was working on what would become his follow up to 2000's Figure 8 at the time of his death in 2003, and there's a fairly stark disparity between some of the more produced pieces of music on his swan song and the more sparse songs. Which is, to be fair, how the previous couple of records also went. Here, it stands out a little more, if perhaps because on a song like the blazing opener "Coast to Coast," Smith's never sounded so huge, surrounded by big, distorted guitars and layers upon layers. There's no question of the quality of these songs—what he was working with could have absolutely become another masterpiece. The tragic circumstances under which we did eventually hear it means that we never get to hear that complete vision, but what we get instead are the final transmissions from a brilliant singer/songwriter that we said goodbye to far too soon. – Jeff Terich
Listen/Buy: Bandcamp | Merchbar (vinyl)
---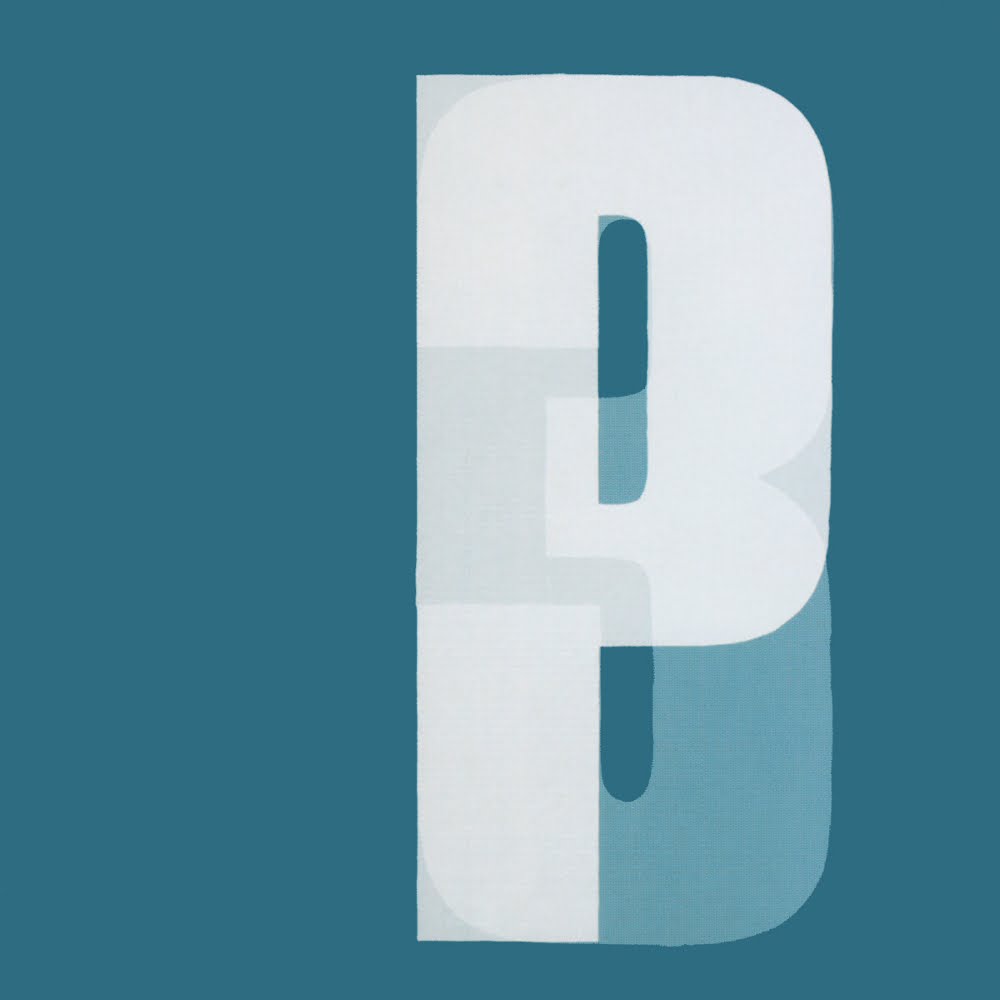 7. Portishead – Third
In the 20 years that I've been conducting Treble's year-end polls, I've been surprised at the final outcome several times. Yet in naming Portishead's Third the best of 2008, that initial moment of surprise was accompanied by the realization that it truly felt like the best possible choice. An unexpected return from a legendary band after a decade, Third proved that the Bristol, UK band, despite their perfect debut, couldn't be defined or penned in by "trip-hop," delivering an immersively harrowing album of dark textures, psychedelic pulses and ominous warnings that felt unlike anything they'd done before. A stunning rebirth. – Jeff Terich
Listen/Buy: Spotify | Merchbar (vinyl)
---
6. Songs: Ohia – Magnolia Electric Co.
Magnolia Electric Co. and its shadow-casting opening track "Farewell Transmission" have graced a handful of Treble lists, most recently earning a spot in the Treble 100 series and the title of our best album from 2003, but, surprisingly, it was not among the top 150 albums of the 2000s as per our 2010 list. What gives? Simply put, Magnolia Electric Co. improves with time. As Liam Green wrote about it, "It hasn't dated, yet is marked by the time of its making." It was the final Songs: Ohia album yet the largest stylistic advancement Jason Molina ever made. Its looseness and weariness grow on you with each listen, representing both the lightning-in-a-bottle occurrence of the album's recording and Molina's unquestionable presence that, 20 years removed from Magnolia Electric Co.'s release, is missed now more than ever. – Colin Dempsey
Listen/Buy: Bandcamp | Merchbar (vinyl)
---
5. Deafheaven – Sunbather
Since arriving as a metal-of-sorts album critics actually liked, Sunbather still stands as the divisive open gate herding opposing fandoms against its will, from indie hipsters with tucked-in shirts to true kvlt purists ironically proclaiming all blackgaze bands to be sacrilegious. But the record's aural immersion from euphoric love letter "Dream House" to the painstaking "The Pecan Tree" feels, ten years later, as fist-in-the air triumphant as ever: gripping melancholia told through radiant wall-of-noise guitars and hazily squealed poetic stanzas, crafted by two gents who happen to (god forbid!) enjoy Emperor as much as Sigur Rós. George Clarke and Kerry McCoy's unassuming Pandora's Box, complete with peachy catnip-for-designers cover, floored those accustomed to, and those completely unaware of, a blastbeat. So much so that Sunbather proved to be a seismic musical culture shock—something so rare to find that we've been chasing its beautiful mystique ever since. – Elliot Burr
Listen/Buy: Bandcamp | Turntable Lab (vinyl)
---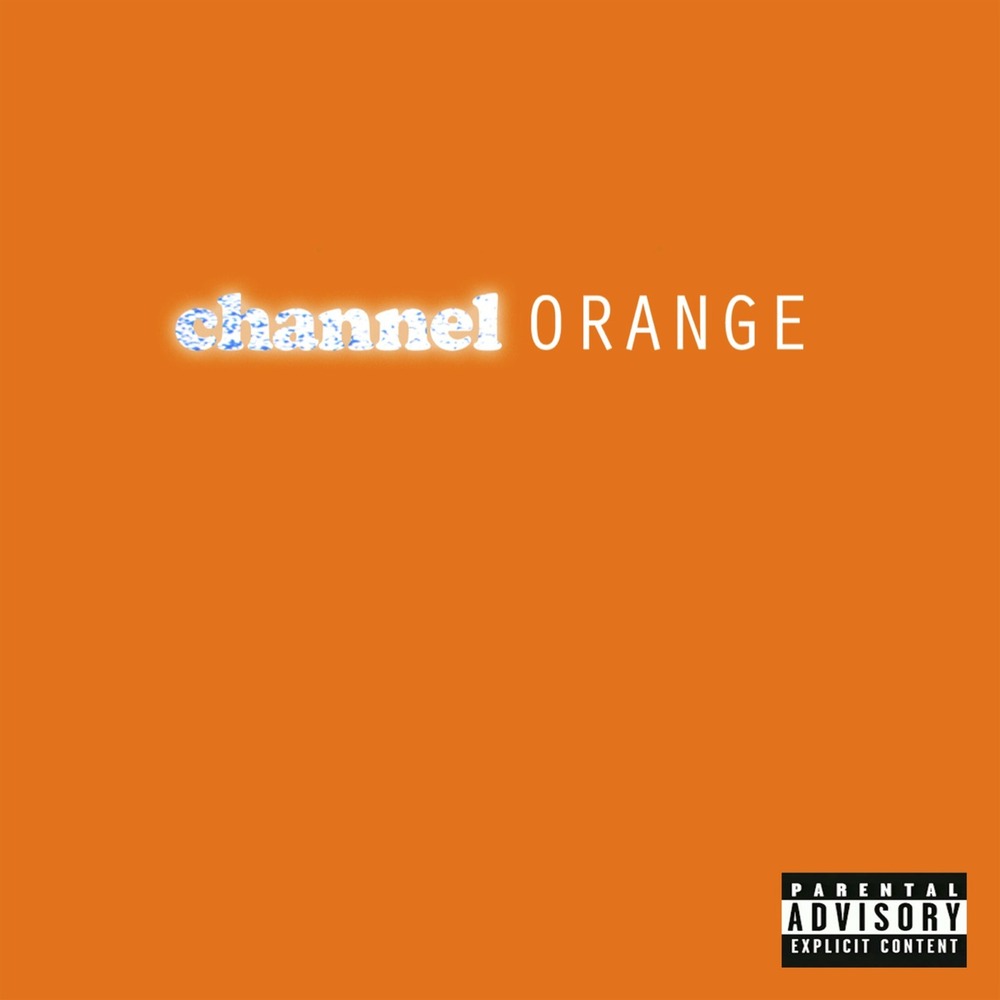 4. Frank Ocean – Channel Orange
When Frank Ocean dropped the 10-minute epic "Pyramids," a surreal journey from ancient Egypt to the strip club, we first glimpsed his true potential. It still didn't quite prepare us for Channel Orange. Ocean revealed himself as one of popular music's most emotive vocalists and poignant songwriters. Over sometimes spare, sometimes maximal neo-soul arrangements, he was as adept examining fraught topics—crack addiction, wealth disparity—as navigating the love games common to R&B. When he did tackle love, it was with heartbreaking honesty, as on "Bad Religion:" "And if it brings me to my knees, it's a bad religion/Oh, unrequited love/To me it's nothing but a one-man cult/It's cyanide in my styrofoam cup/I can never make him love me/Never make him love me." Goddamn. – Liam Green
Listen: Spotify
---
3. David Bowie – Blackstar
Nobody knew. Nobody knew just how bad 2016 would be. Nobody knew how long it would last, that feeling. Nobody knew, certainly not a week or so in. Not on January 8. Not on David Bowie's birthday, the day he gifted the world—he gifted us!—with Blackstar. Nobody knew about album number 26, prepared in secret for three years. Nobody knew just what the jazz- and stage-referencing rock said, not just then. Nobody knew just what the videos and the packaging meant, not just yet. Nobody knew the end was near. Nobody knew what pain would follow. Not two days later, January 10. Not David Bowie, no. Not him, please, not him. He knew, he didn't want us to know. If only we'd known. But no, he didn't know. Nobody knew. If only we'd known. – Adam Blyweiss
Listen/Buy: Spotify | Amazon (vinyl)
---
2. Kendrick Lamar – To Pimp a Butterfly
As much as classicist record as one of avant-garde fixations, as much a continuation of his tendency toward arch conceptual linkage as a return to collections of songs meant to be strong on their own, To Pimp A Butterfly is a maximalist masterpiece of all the potentials of hip-hop as the vanguard art form of the 21st century. But not only is it excellent in its own right, it also made good on the promise of a young Kendrick, his second (third if you count independently released Section.80) studio record correctly being recognized as potentially the greatest rap document of all time. It sits alongside D'Angelo's brilliant Black Messiah as contemporary works affirming a perpetual truth: Black art is beautiful. Our own A Love Supreme. – Langdon Hickman
Listen/Buy: Spotify | Amazon (vinyl)
---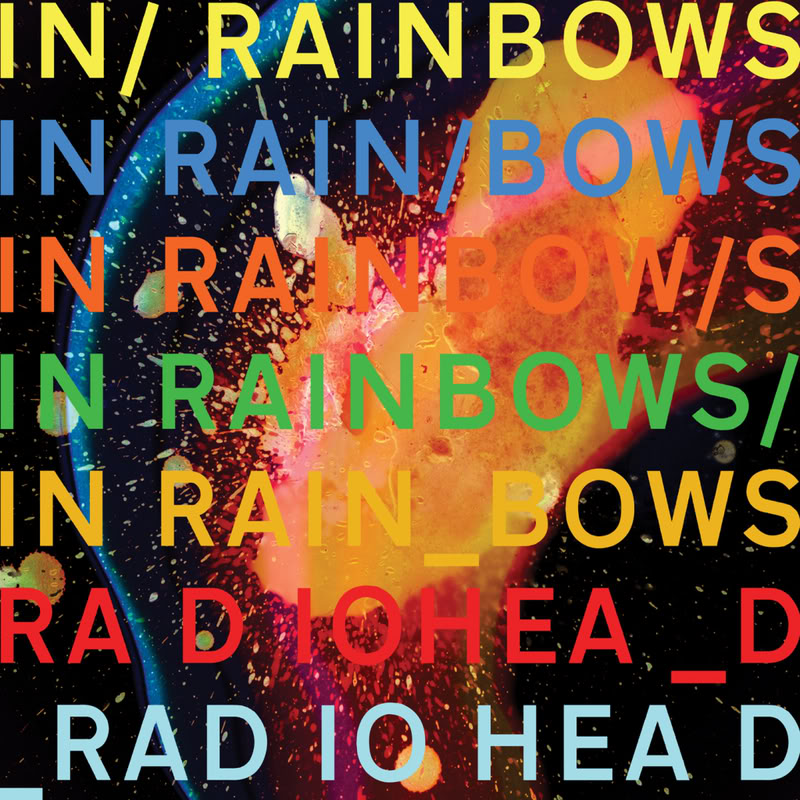 1. Radiohead – In Rainbows
When Radiohead announced that their 2007 album In Rainbows would be released as a pay-what-you-want download, it was something of an unprecedented experiment, at least for a band of their size. The idea was to measure the "value" of music in the eyes of consumers; though a free download was an option, the average payment from fans was $6, which no doubt gave artists and the industry a lot to think about. Given how that same model has been adopted by innumerable artists and labels on Bandcamp, and its overall impact on the industry, this might very well be the most consequential album on this list on an objective level. And that's before we even get to the music. Acclaimed upon its release, In Rainbows has, in the past 16 years, grown to be considered one of the band's all-time greatest, balancing the group's sense of delicate beauty ("Weird Fishes/Arpeggi") with sputtering art-rock fusion ("15 Step") and occasional barnburners ("Bodysnatchers"). The talk about its release overshadowed its music slightly back in 2007, but the final product is worth far more than what the average downloader forked over for it.
Listen/Buy: Spotify | Turntable Lab (vinyl)
---
Treble is supported by its patrons. Become a member of our Patreon, get access to subscriber benefits, and help an independent media outlet continue delivering articles like these.