Treble's Top 100 Punk Albums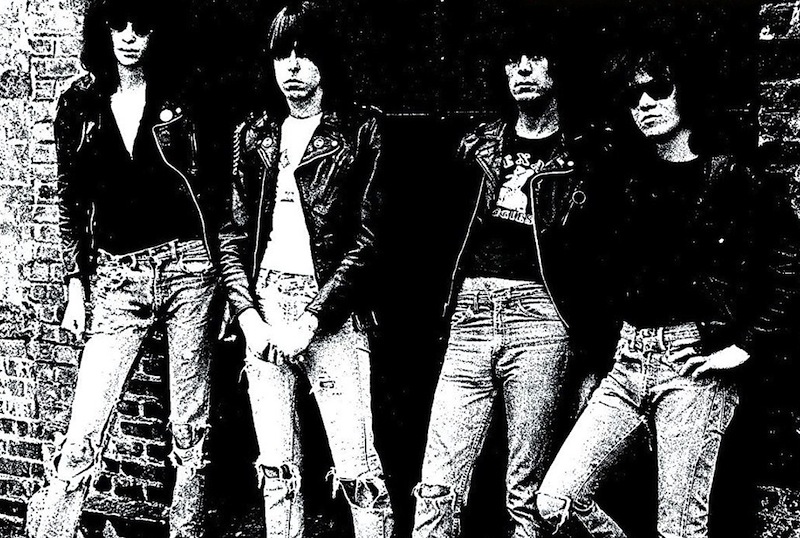 Punk rock has a tendency to lie about its age. There's endless debate over what the first punk recording is: The Ramones' self-titled debut? The Damned's debut single, "New Rose"? Or perhaps something even older, by The Stooges or MC5. Maybe it existed with the first blown-out riff by an early garage rock band. It's been around at least 40 years, however, that much we can be sure of. And 2017 marks 40 years since punk's most iconic and influential year, 1977.
Punk, for the most part, is fairly easy to define. It's played fast and loud, it's anti-authority and anti-status-quo, and it doesn't give a shit what you think. But it's also changed a lot in the 40-plus years since it rose to prominence. It's changed into something more complex and intellectual. It's also become lighter and more accessible. It's an attitude as much as a genre of music, and punk doesn't always sound like The Ramones or The Clash. But it's also co-opted by assholes every now and then; conservatism isn't the new punk rock, for the record, and I'd take Ivanka Trump's punk phase with a grain of salt. It's supposedly died many deaths but somehow keeps on rising back up again. With so much history, influence and evolution, not to mention this notable anniversary, it felt like the right time to put together our own official (and very personal) list of the Top 100 Punk Albums.
When we put together our votes for this poll, it became clear pretty quickly that everyone had a different definition of what punk was. For many it represented the old school three-chord rave-ups of The Ramones, but from there it diverged into the muscular sounds of post-hardcore, the technical fury of metalcore, the punky reggae of ska and the abrasive squall of noise rock. There were a handful of left-field nominations as well: N.W.A., Death Grips and John Coltrane, to name a handful. So our consensus is maybe just a technicality. Punk's definition is in the eyes of the beholder, and our end result is the a mish-mash of safety pinned logos that I might not have expected to see on the same tattered vest. As a collection of albums, however, they all represent punk in its various eras, evolutionary stages, styles, approaches and attitudes. It may or may not be the definitive list of punk albums—any such suggestion would seemingly go against punk itself—but it features our 100 favorite albums that we could call punk. There's not a platter here that isn't badass, and that's good enough for us. Enjoy our list of the top 100 punk albums, and turn it up.
***
Buy these albums at Turntable Lab
---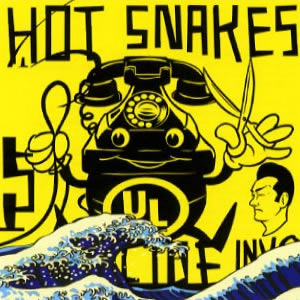 100. Hot Snakes – Suicide Invoice
(2002; Swami)
With half the lineup from the short-lived but intense post-hardcore heroes Drive Like Jehu, San Diego's Hot Snakes harnessed that band's intensity but packaged it into smaller, easy-to-digest capsules. Their second album is their most potent statement, a punchy garage-punk half-hour that nods to old-schoolers like The Wipers while injecting their own sense of ironic humor into snarling screeds like "I Hate the Kids." If punk is a teenager's game, nobody bothered to tell these bruisers. – Jeff Terich
---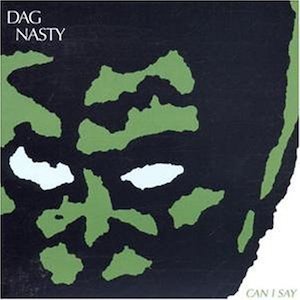 99. Dag Nasty – Can I Say
(1986; Dischord)
Dag Nasty's debut album has a lot going on, from sweeping harmonies to voluminous choruses, revelatory instrumentation to shredding guitar progressions. Dag Nasty's melancholic inward-bound themes, combined with their still defiantly punk attitude, made for a revelatory work within the spectrum of '80s punk. A brilliant first album from a band whose storied career that would impact far more than just punk as a genre and help to give rise to emocore. – Brian Roesler
---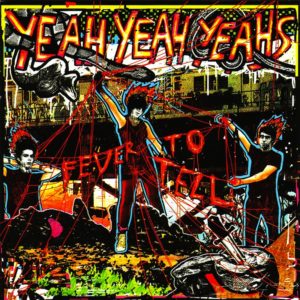 98. Yeah Yeah Yeahs – Fever to Tell
(2003; Interscope)
The Yeah Yeah Yeahs injected a dose of primal ferocity into an already explosive New York City scene riding the waves of early 2000s rock revival. The trio's debut album, Fever To Tell, coupling the unbridled showmanship and charisma of lead singer Karen O with the cutting guitar work of Nick Zinner and drummer Brian Chase's jazz-educated chops, stands as one of the most important works of the era and, with songs such as "Date With the Night" and "Pin," easily the most punk of the bunch. – Andy Barton
---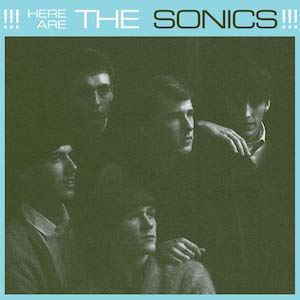 97. The Sonics – Here Are the Sonics!!!
(1965; Etiquette)
No other album deserves three exclamation marks at the end of its name. The Sonics bridged the gap between rock n roll and punk, and did so with an energy few bands ever were able to capture in a studio. Without this record, there is no Iggy Pop, no Modern Lovers, no Ramones. This is raw hedonism at its most melodic and addicting, a punk rock artifact. – Wesley Whitacre
---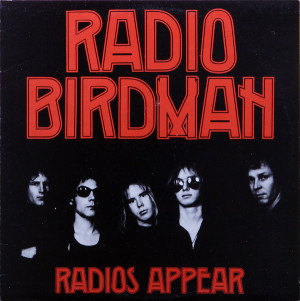 96. Radio Birdman – Radios Appear
(1977; Trafalgar)
Radio Birdman and The Saints were the first Australian bands to bear the punk banner. For a group that proclaimed a debt to The Stooges, Radio Birdman were much less discordant and more compositionally mannered. The rushed singalong anthems of Radios Appear ("Murder City Nights," "Descent into the Maelstrom") carry a primal power, and when they stretch out on the Horses-esque "Man With Golden Helmet" they show a range that catches the listener off-guard. – Paul Pearson
---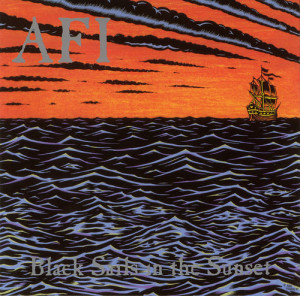 95. AFI – Black Sails in the Sunset
(1999; Nitro)
In 1999, AFI were way ahead of their time. Fourth album Black Sails in the Sunset was a pivotal release for the band, with its darker vision of hardcore-tinged punk. Davey Havok's howl could have fit on an LA Guns album just as easily, giving the album a feel of rock 'n' roll abandon that wasn't as prevalent in the pop-punk friendly '90s. It's important to remember, too, that this was well before the days of MySpace, when other hardcore bands were starting to experiment with mixtures of death- and cock-rock. – Wil Lewellyn
---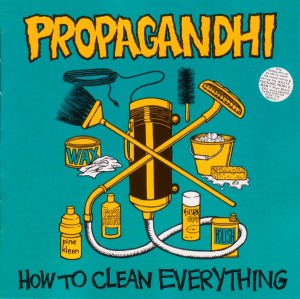 94. Propagandhi – How to Clean Everything
(1993; Fat Wreck Chords)
The first sonic middle finger from Propoghandi, How To Clean Everything proudly boasts tracks such as "Fuck Machine," "Stick The Fucking Flag Up Your Goddamn Ass, You Sonofabitch" and, aptly, "This Might Be Satire." Once you get past the rough exterior and inflammatory bent, the album is highly self aware, privileging an honest lyricism over bland sloganeering. Plus, the lineup features notable Manitoban John K. Samson of Weakerthans fame (who is also a college professor—you have to wonder if he tries to hide this from his students). – Matt Perloff
---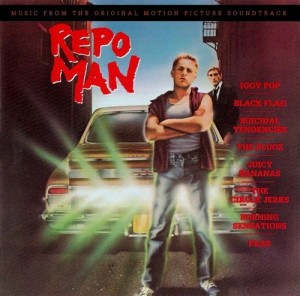 93. Various Artists – Repo Man OST
(1984; MCA)
The soundtrack to Alex Cox's 1984 directorial debut both celebrated and moved the goalposts for SoCal punk. Repo Man ensured the longevity of Suicidal Tendencies' "Institutionalized" and Black Flag's "TV Party." It also played with punk's limits via The Plugz' Spanish-language cover of "Secret Agent Man," Burning Sensations' cover of Jonathan Richman's "Pablo Picasso," Iggy Pop's title track and Circle Jerks' lounge parody of their own "When the Shit Hits the Fan." Put it on a plate, you'll enjoy it more. – Paul Pearson
---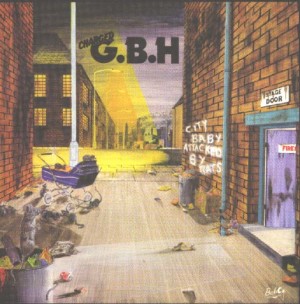 92. G.B.H. – City Baby Attacked by Rats
(1982; Roadrunner)
A pivotal album in the heavier, more aggressive UK82 movement, City Baby Attacked by Rats (credited to Charged G.B.H.) album finds buzzsaw guitars churning against a percussive blur. The combination of sounds creates an angry whirlwind for the Colin Abrahall's husky vocal bellows, while its guitar solos are like a swarm of meth-crazed bees. Filled with rowdy gang vocals and an unstoppable pace, the songs on City Baby still manage to be earworms amid the intensity. – Wil Lewellyn
---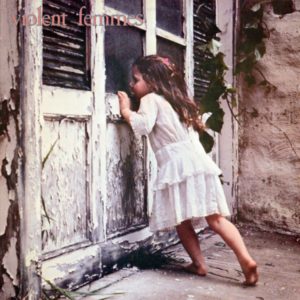 91. Violent Femmes – Violent Femmes
(1983; Slash)
With one of the most recognizable riffs in rock music ("Blister in the Sun"), Milwaukee's Violent Femmes kicked off their self-titled debut, a 12-song folk-punk foray, with heavy appeals to the emotional and sexual angst of teenagers and outsiders alike. Singer/guitarist Gordon Gano's Midwestern yawp floats over mostly acoustic instrumentation and drummer Victor DeLorenzo's shuffled drums like few punk bands before them, casting aside traditional, aggressive electric playing on "Kiss Off" and "Prove My Love" while still maintaining a grieved sneer. – Andy Barton
---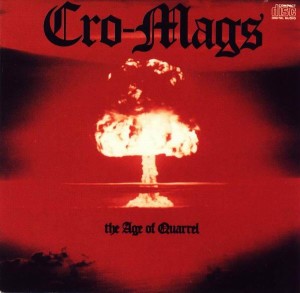 90. Cro-Mags – The Age of Quarrel
(1986; Profile)
In 1986 this album bridged the gap between the metalheads and the punks. Not only were Cro-Mags highly proficient as musicians, but their songs held a commanding aggression. John Bloodclot's muscular rants carried a street-wise wisdom, while Harley Flannagan's basslines drove the songs with their brawny growl. Hardcore bands that came after aspired to have the same in-your-face attitude this album carried, but there's nothing quite like being knocked on your ass the first time by Age of Quarrel. – Wil Lewellyn
---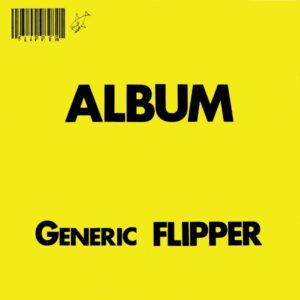 89. Flipper – Album: Generic Flipper
(1982; Subterranean)
Generic is not likely anyone's definition of accessible. It's a grinding, grueling, nihilistic slice of oddly philosophical punk. When Will Shatter sings "Ever sit in tormenting silence that turns so loud you start to scream/Ever take control of a dream, and play all the parts, and set all the scenes?", there's something truly cerebral and dark emanating from within. Generic is a dynamic work that combines elements of indie, grunge, and punk into a black hole of pure grit. – Brian Roesler
---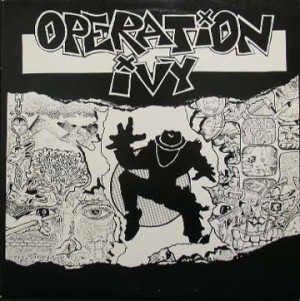 88. Operation Ivy – Energy
(1989; Lookout)
In the family tree of the Berkeley ska/punk scene, Op Ivy represents the roots. Although they only released one LP, Energy, in 1989, their legacy continued not only in bands who contain former members, like Rancid and Downfall, but in almost any group who bridged the gap between the reggae downbeats of ska and the full attack of punk. Op Ivy did both in the same album and often in the same song, with no apparent preference for either, but raw mastery of both. – Chad Gorn
---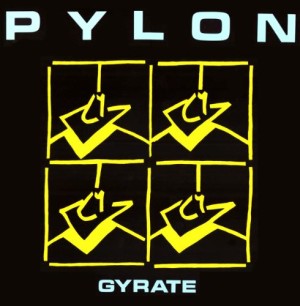 87. Pylon – Gyrate
(1980; dB)
R.E.M. and the B-52's are the most notable names to spring up from the rich alternative landscape of Athens, Georgia in the late '70s and early '80s, but post-punk four-piece Pylon staked an equally influential claim on the scene, still influencing Classic City bands to this day. Their first record, Gyrate, is an arty affair of off-kilter yet danceable rhythms, with singer Vanessa Briscoe Hay's lyrically abstract, arresting delivery adding an air of wild abandon to its 16 tracks. – Andy Barton
---
86. Agent Orange – Living in Darkness
(1981; Posh Boy)
Living in Darkness is a melancholy, gloomy and cynical work that revels in contemplative misery. Crusty, high-pitched guitars dominate the work, occasionally lapsing into groove-laden surf-punk instrumentals, only to crush the listener under tracks like "Everything Turns Grey." The album is a melodic masterpiece of despairing harmonies and simply badass instrumentals. Agent Orange never managed to top this first record in terms of ambition and intensity, and its place in the punk canon is well deserved. – Brian Roesler
---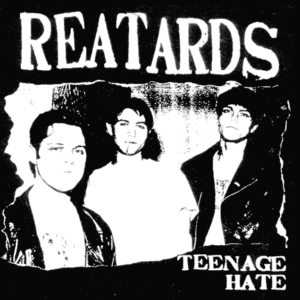 85. Reatards – Teenage Hate
(1998; Goner)
Twelve years prior to the late Jay Reatard's tragic overdose, Reatard—accompanied by Steve Albundy "Reatard" on guitar and Ryan Elvis "Wong Reatard" on the drums—came forth with Teenage Hate, a repulsive, 18-track debut consisting of lo-fi Dead Boys covers and original tracks channeling The Stooges, Black Francis and The Oblivians. Teenage Hate shows Reatard at a young and vulnerable age, but looking back, Teenage Hate proves just how ahead of his time he really was: drunk, jaw-clenched and ready to fucking explode. – Timothy Michalik
---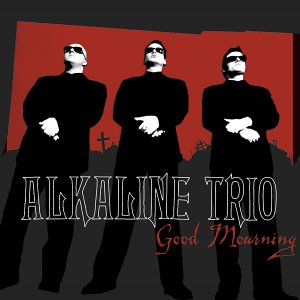 84. Alkaline Trio – Good Mourning
(2003; Vagrant)
Good Mourning is an excellent blend of pop sensibility and thematic implementation. Far from horror punk's b-movie style or the extravagance of death punk, its lyrics focus on the horrors of man on a daily basis, loss, addiction, fury, a blackened kaleidoscope of death and sorrow sung with the greatest of glee, delivered with Matt Skiba's broken snarl. There's an immediacy, a desperation in every track that resonates still to this day. A brilliant and flexible work. – Brian Roesler
---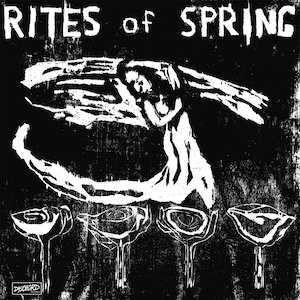 83. Rites of Spring – Rites of Spring
(1985; Dischord)
One of Kurt Cobain's all-time favorite albums, Rites of Spring's debut is rare in that it matches its gut wrenching angst with irresistibly catchy hooks. Produced by Minor Threat's Ian MacKaye, the album has the punchy, DIY ethos of most Dischord Records releases. Rites of Spring lent their voice to the growing Washington, D.C. punk movement, and though they would never make another album their legacy was cemented by the 12 uncompromising tracks contained here. – Wesley Whitacre
---
82. Nirvana – In Utero
(1993; DGC)
Allegedly In Utero wasn't quite the radio friendly unit shifter some at DGC expected. But while Kurt Cobain went further toward the manic edge in "Scentless Apprentice" and "Milk It," his unofficial epitaph still kept its foot in the concrete of song structure in "Heart-Shaped Box," "All Apologies" and "Serve the Servants." Its reputation veers between unflinching self-portrait ("Pennyroyal Tea") and, considering how everything turned out, a misdirection play ("Dumb"). Still, in more spots than not, it's the equal to its predecessor Nevermind. – Paul Pearson
---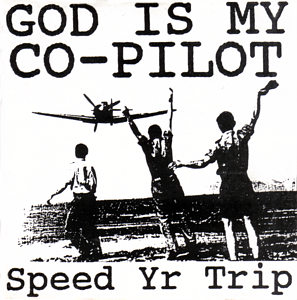 81. God is My Co-Pilot – Speed Yr Trip
(1992; The Making of Americans)
Queercore's ground zero is also a glowing example of what punk should be; weird, noisy music for the truly marginalized. Speed Yr Trip is the rare work of art that can speak to an oppressed group without pandering to them. Lead singer Sharon Topper's lyrics are surrealistic fragments of growing up queer, snapshots that any person who struggled with their identity can relate to come in and out of focus. The screeching, noise-jazz instrumentation is the perfect underpinning. Few albums spread empathy in this way. – Wesley Whitacre
---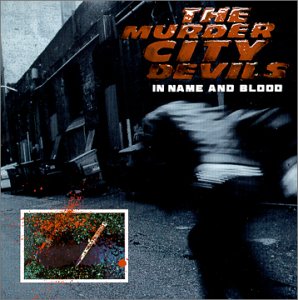 80. Murder City Devils – In Name and Blood
(2000; Sub Pop)
The use of organ on this album not only set Murder City Devils apart from other punk bands, it infused their music with a touch of evil. This is one of the darkest punk albums of all-time, with songs about suicide pacts and acts of drunken desperation. It's a lot more sophisticated than just 1, 2, 3 go..! It's punk, but it's highly emotive and with honest tales of degradation set to music. It's beefed-up psychedelic garage rock with the chaotic rage of a biker gang high on mescaline. – Wil Lewellyn
---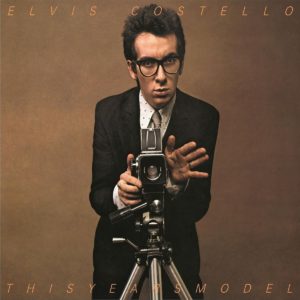 79. Elvis Costello – This Year's Model
(1978; Radar)
Let's be clear—Elvis Costello was punk rock well before his second album, This Year's Model. He packed his debut album My Aim Is True with more than its share of venom, but it took a year and a lineup change—swapping American pub-rock band Clover for The Attractions—for Costello to sound like a punk. Pete Thomas' no-two-measures-are-the-same drum fills on leadoff track "No Action" set the tone for a double-speed race through breakups, fascism and tiresome culture. Later editions would include the single "Radio, Radio," but this rebellion needs no extra push. The Angry Young Man's already seething. – Jeff Terich
---
78. Brainiac – Hissing Prigs in Static Couture
(1996; Touch and Go)
Brainiac's story is a tragic one, the band's frontman Timmy Taylor dying in a car accident in 1997 shortly after they had signed to major label Interscope. Yet in their all-too-short time together the band made some truly spectacular and wonderfully weird sets of noisy, jittery synth-punk, climaxing with this 1996 LP. Recorded with Eli Janney of Girls Against Boys, Hissing Prigs turned up the band's idiosyncratic sound with punchier production, visceral stomps like "Vincent Come On Down" and no shortage of weird, unsettling effects. It's punk at its most peculiar and left-field. – Jeff Terich
---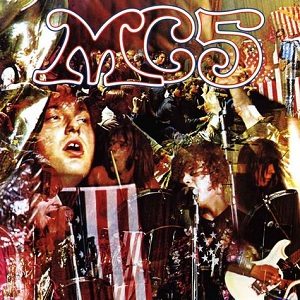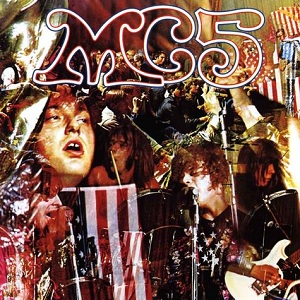 77. MC5 – Kick Out the Jams
(1969; Elektra)
Before punk was punk, the blues and garage rock-influenced MC5 was playing it loud and fast. Their first album, recorded live at the Grande Ballroom in Detroit, was as much a call to political action as it was to get down—the original recipe of punk. The record's energy is palpable, as Rob Tyner and Wayne Kramer's entreaties to testify and kick out the jams are met with roars and applause from the crowd. – Andy Barton
---
76. Half Japanese – 1/2 Gentlemen 1/2 Beasts
(1980; Armageddon)
Depending on how you define punk this could very well be the most punk album ever made. That is to say Jad and David Fair gave absolutely zero fucks when they spread their zany dissonant sarcasm across 50 tracks and three CDs. Is it no wave? Is it Krautrock? Is it noise? It's all those things and more. If punk is the utter embodiment of youth—messy, funny, anxious, manic—then ½ Gentlemen ½ Beasts is as punk as punk can be. – Wesley Whitacre
---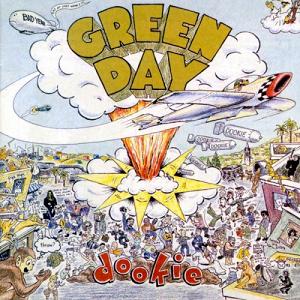 75. Green Day – Dookie
(1994; Reprise)
From the 1970s forward, artists who embraced punk and entered the mainstream were usually playing either punk offshoots (New Wave, grunge) or hyphenates (post-punk). Excepting The Clash, no band other than Green Day did so much to get actual, honest-to-goodness punk sounds and disaffectation onto pop charts and into big stadiums. "Longview," "Welcome to Paradise," "She," "When I Come Around" and "Basket Case" formed the alpha and omega of the 1990s punk revival. – Adam Blyweiss
---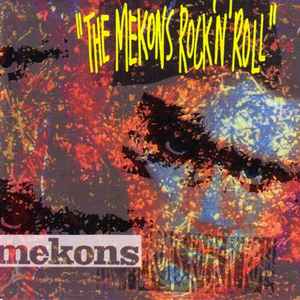 74. Mekons – The Mekons Rock 'n' Roll
(1989; A&M)
More than a decade after first debuting with a set of politically-charged post-punk, Leeds-based genre smashers The Mekons took a brief foray through major label territory with the aptly, slightly ironically titled The Mekons Rock 'n' Roll. A commercial flop but a critical favorite, Rock 'n' Roll is every bit its namesake, layered with big guitars and sardonic humor (that's Elvis on the cover, if you couldn't tell). But most of all it's an album of massive guitars and rebellion through volume, big-label backing be damned. – Jeff Terich
---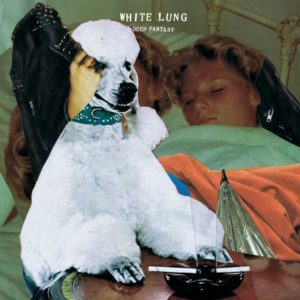 73. White Lung – Deep Fantasy
(2014; Domino)
Few albums outside of extreme metal, noise and industrial are as immediately pulverizing as the first several minutes of White Lung's third album. (It doesn't really let up at all during its 22-minute runtime, but "Drown With The Monster" and "Down It Goes" alone are an aural workout.) Lead guitarist Kenneth William's riffs can, at times, go blow-for-blow with Kurt Baillou of Converge—it's that intense; though the stylistic aims differ somewhat. Yet vocalist Mish Barber-Way is the real star of White Lung's show, tackling rape, reproductive rights and numerous other topics little explored in such a male-dominated genre. – Liam Green
---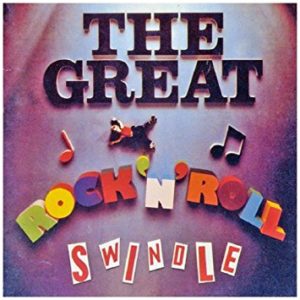 72. Sex Pistols – The Great Rock 'n' Roll Swindle
(1979; Virgin)
Malcolm McLaren's revision of the Sex Pistols' history as a long con produced a batshit crazy movie and a purposely uneven soundtrack album. After deflating the Johnny Rotten era with unrehearsed covers and outtakes, McLaren reinforced the Pistols' standing as classically British agitators with an orchestral cover, a disco medley, an obscene sea shanty, a series of new lead-singer auditions disguised as the title song, Great Train Robber Ronnie Biggs, and whatever the hell Tenpole Tudor was doing. It's a tremendously fun, humorously self-aware achievement. If this is what being cheated sounds like, help yourself to my traveler's cheques. – Paul Pearson
---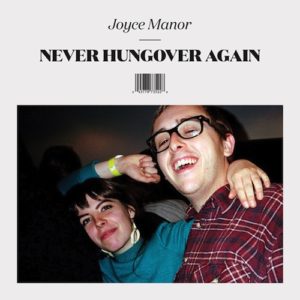 71. Joyce Manor – Never Hungover Again
(2014; Epitaph)
A bite-sized sonic blitz of emo-tinged punk, Joyce Manor's Epitaph debut clocks in at a shockingly brief 19 minutes. During that time every hook continuously builds on the last, getting bigger and yet surprisingly more intimate as the album progresses. Like insight into a journal of youth and its perils, the album is not quite angry, certainly not quite happy, but occupying a wonderful middle space of ennui. Boredom and pain have never sounded so wonderfully joyful and catchy. – Brian Roesler
---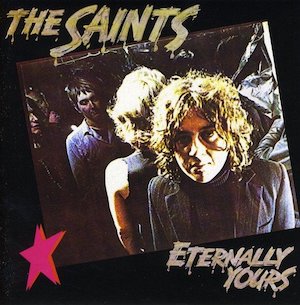 70. The Saints – Eternally Yours
(1978; Harvest)
It's no exagerration to call The Saints one of the most important Australian bands of all time, having shared members of The Birthday Party and The Church at various points in their career, but it's the music and not the personnel that's made them legends. While their early single "I'm Stranded" put Down Under punk on the map, with Eternally Yours they released one of the greatest albums of its canon, kicking off with the horn-driven, soulful anti-commercial screed "Know Your Product" before zig-zagging between fuzzy four-chord throwdowns and tuneful janglers. There's no lull to be found here. – Jeff Terich
---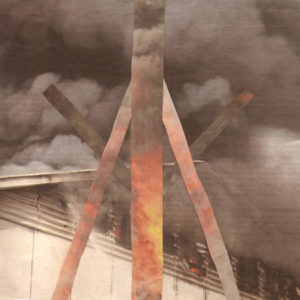 69. Iceage – New Brigade
(2011; What's Your Rupture?)
A furious debut from a band constantly undergoing evolution. The depressive moan of the vocals on Iceage's New Brigade contrasts the jagged spasms of guitar, and the noisy edges that clang throughout give it a personality of its own. Their songwriting, however, manages to balance out the recklessness. While the Copenhagen band might have continued to mature into a more rock 'n' roll direction, this album served as their rowdy calling card. Even in its most chaotic blur, the songs still have something to say. – Wil Lewellyn
---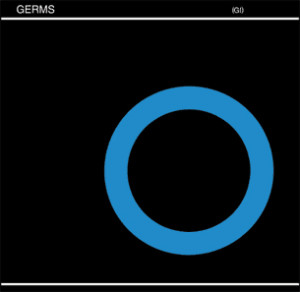 68. Germs – (GI)
(1979; Slash)
Perhaps (GI) is destined to occupy the same hallowed space as Joy Division's Closer and Nirvana's In Utero as albums that largely—rightly or wrongly—serve as suicide notes. It's true that one year after its release Darby Crash intentionally injected himself with a lethal dose of heroin. But it's the life of Crash, not the death, that should be (GI)'s enduring legacy. Here was a man whose influences ranged from serial killers to 18th century philosophers. Darby Crash was a dangerous free thinker, and (GI) served as his final resting place, an altar to punk ennui. – Wesley Whitacre
---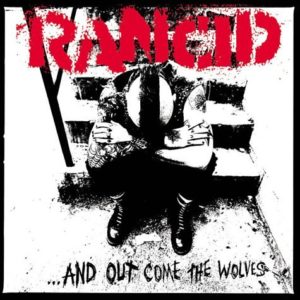 67. Rancid – And Out Come the Wolves
(1995; Epitaph)
The success of Rancid's third studio album was not a result of any changes in the band's sound. Rancid shares DNA with Green Day, and the release of …Wolves followed Dookie by a year and a half, so by then newcomers to the Berkeley punk sound were ready for the next level, and Rancid certainly is that. "Time Bomb" and "Ruby Soho" received their share of airplay, and while they represent a tamer side of Rancid, they are not atypical of the band's unrestrained approach to their songwriting. – Chad Gorn
---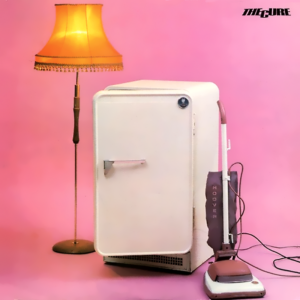 66. The Cure – Three Imaginary Boys
(1979; Fiction)
It's easy to forget that at one point in time The Cure were a punk band. The band's debut album maintained a unique tension early on that was a gateway into their more celebrated post-punk era. Though not as refined as what the band grew into, Three Imaginary Boys found frontman Robert Smith managing to capture a wide range of moods on this album. The songs don't speed by, rather there's a bounce in their step. Even as sketches of greater things to come, Three Imaginary Boys is just as hooky and infectious as what the Cure would become. – Wil Lewellyn
---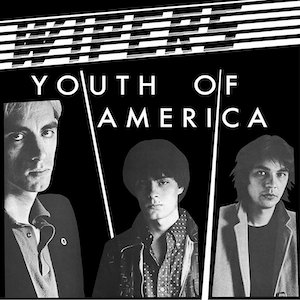 65. Wipers – Youth of America
(1981; Park Avenue)
Wipers frontman Greg Sage learned how to cut vinyl long before he could even play an instrument. He endlessly studied the physicality of records while his father worked in broadcasting, molding his musical philosophy long before his own musical pursuits. Distancing themselves from their stripped and straightforward debut, Wipers delve into more sophisticated territories on Youth of America, with Sage taking full hold of the album's creative reins. Over six songs in a mere 30 minutes, the album embarks on a deliberate trek into punk's uncharted territory, years ahead of its time. – Patrick Pilch
---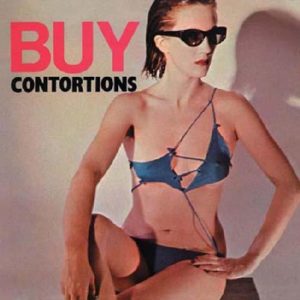 64. Contortions – Buy
(1979; ZE)
James Chance and the Contortions were introduced to the broader listening public, so to speak, via the No New York compilation, credited as the Holy Grail of the no wave movement. Yet for how fucked-up a sound was permeating the New York art-punk world at the time, Chance and company still managed to find its groove, which is on full display on debut album Buy. Like a hybrid of Gang of Four and Captain Beefheart, The Contortions did exactly as their name suggested, deconstructing post-punk song structures and sounds and pairing them with saxophone bleats and disco beats. It's an exciting sound, even 38 years later, as well as one that still twists and provokes. – Jeff Terich
---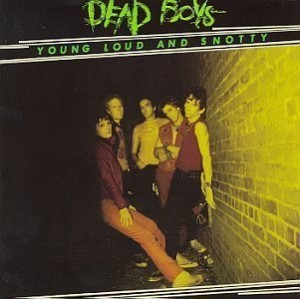 63. Dead Boys – Young, Loud and Snotty
(1977; Sire)
Punk's history is full of bands whose quality—or importance/influence—bears inverse proportionality to their quality as human beings. The Dead Boys, as depicted in the definitive punk chronicle Please Kill Me, were body-mutilating, VD-spreading, despicable to most they encountered…and this album rips. It's more musically diverse than you'd expect from a band with their reputation, with "Not Anymore," "I Need Lunch" and "Sonic Reducer" all displaying inventive song structure and complex lead fretwork. Also, frontman Stiv Bators' lyrical lunacy and propensity for ad-libs predates—and surpasses—the theatrics for which the Sex Pistols are better known despite being a markedly inferior band. – Liam Green
---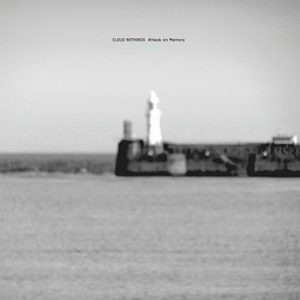 62. Cloud Nothings – Attack on Memory
(2012; Carpark)
I doubt Dylan Baldi ever set out to write anthems but Attack On Memory's catharsis feels like an album-length one. The songs speak loudly to the undercurrent of nihilism that seems to sour everything, a loud and painful recognition of wasted time and the dead-endedness of ending youth. Instead of admission and confession, Attack On Memory swings like a fist from the build-to-break of "No Future/No Past," the unstoppable "Wasted Days" and the growling "Cut You." It's no surprise that Attack On Memory feels just as urgent now as half a decade ago. – Matt Perloff
---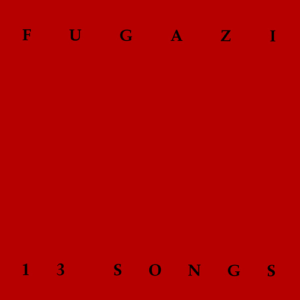 61. Fugazi – 13 Songs
(1989; Dischord)
Following the disbandment of Minor Threat in 1983, frontman Ian MacKaye floated in and out of groups before deciding that he was more interested in "making music" than "being in a band." That subtle focus shift led to the formation of Fugazi. Their debut 13 Songs combines their self-titled debut EP and Margin Walker into one compilation of sounds that live on the outskirts of punk: reggae beats (but not ska), high energy (but not hardcore) and touches of cacophony engage and challenge the listener with a genre-defying classic. – Chad Gorn
---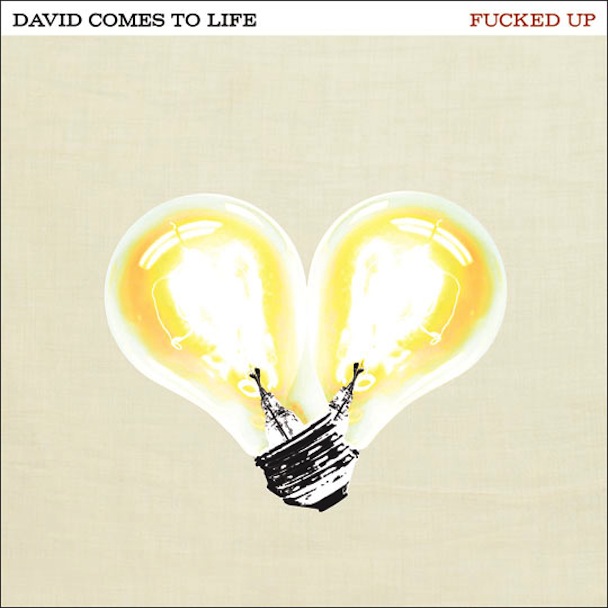 60. Fucked Up – David Comes to Life
(2011; Matador)
Toronto-based hardcore act Fucked Up stretched the limits of punk rock with their 77-minute epic, David Comes to Life, a hardcore musical in which Damien Abraham spins the kernel of a real-life experience into a fantastical tale of love, death, deception and trust. Through it all, the sounds are richly layered and emotionally driven, with Father Damien portraying the narrator and other characters, maintaining his impassioned delivery over sonically diverse arrangements. – Chad Gorn
---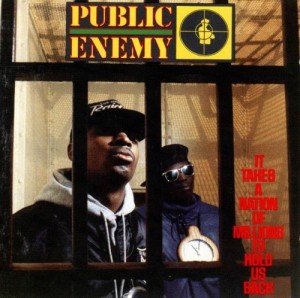 59. Public Enemy – It Takes a Nation of Millions to Hold Us Back
(1988; Def Jam)
Public Enemy might not be the first name cited if asked to name a rap group that had the most characteristics of punk rock. (For me it'd be NWA's Straight Outta Compton or the Geto Boys' self-titled.) But the impact Public Enemy brought to American music with their second album—the follow-up to the well-received but not well-heard Yo! Bum Rush The Show—can't be underrated. They were light years from rap's status quo.
Chuck D became one of hip-hop's singular voices, as both an MC and as his genre's social consciousness, immediately upon the release of It Takes a Nation of Millions to Hold Us Back. Hank Shocklee's funk-rock/horrorshow pastiche production still sounds jarring (albeit with fairly dated drums). And while Chuck's takes on issues tangential to the plight of black Americans haven't all aged well—-e.g., the chauvinism of "She Watch Channel Zero?"—songs such as "Bring the Noise," "Night of the Living Baseheads" and especially "Black Steel in the Hour of Chaos" sound forceful as ever. – Liam Green
---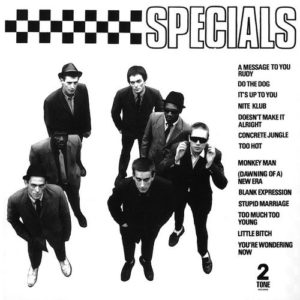 58. The Specials – Specials
(1979; Chrysalis/2-Tone)
The era of 2-Tone ska represented the unlikely camaraderie between punk and reggae musicians in London in the late '70s, and the debut of the pride of Coventry captured both styles in gleeful abandon. Lead singer Terry Hall and toaster Neville Staple displayed a reckless, astounding symmetry, and the strident social commentary from main songwriter Jerry Dammers gave them plenty of chances to tee off. The Specials veered from slack reggae rhythms ("It's Up to You," "Stupid Marriage") to near-rock force ("Nite Klub," "Gangsters," "Too Much Too Young") without too much labor, and articulated the confused mores of young urban adults as much as they'd let you. – Paul Pearson
---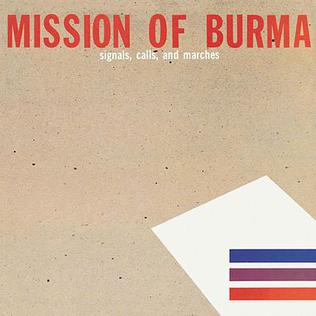 57. Mission of Burma – Signals, Calls and Marches
(1981; Ace of Hearts)
Boston quartet Mission of Burma's debut EP Signals, Calls and Marches unknowingly set a precedent for alternative music like few of their contemporaries. While they would increasingly experiment with tape loops thanks to sound engineer and honorary member Martin Swope, the band possessed a penchant for melody that, retrospectively, stands as a direct predecessor to much of the pop-punk and indie-rock music that would rise from the '90s and 2000s. Look no further than opener "Academy Fight Song" and "That's When I Reach For My Revolver" for wide-eyed, singalong rallying cries. – Andy Barton
---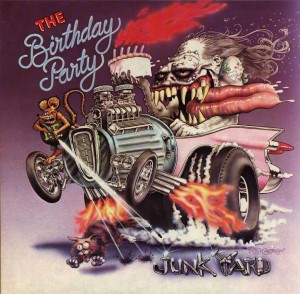 56. The Birthday Party – Junkyard
(1982; 4AD)
Arguably more post-punk than punk, and likewise an early glimpse of noise rock, Junkyard is a mutant primal scream of a record. Disillusioned with the London scene, Australia's The Birthday Party looked through a cracked lens of Americana for their third album, a twisted hybrid of blues, noise and punk. True to its name, it's a wasteland of scrap metal and jagged edges, the sort of pile nobody would dare rummage without a sturdy pair of gloves on. Yet it's in that danger that Junkyard ends up being so fun, so twisted, so incendiary it couldn't be replicated. – Jeff Terich
---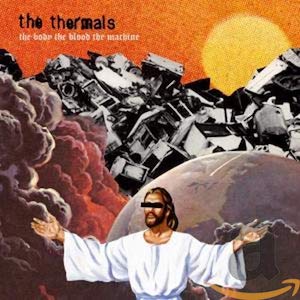 55. The Thermals – The Body, The Blood, The Machine
(2006; Sub Pop)
Portland trio The Thermals' third album The Body, The Blood, The Machine compacted sprawling religious and political themes into a succinct 35 minutes. From the supercharged opening salvo of "Here's Your Future" to the pop-punk entreaty of "Returning to the Fold," singer/guitarist Hutch Harris's crystal clear delivery conjured vivid images of a dystopian Christian state, no doubt inspired by the Evangelical-emboldened Bush era. Look no further than the "locusts, tornadoes, crosses and Nazi halos" on "I Might Need You To Kill" for disenchantment with an America enamored with God and war. – Andy Barton
---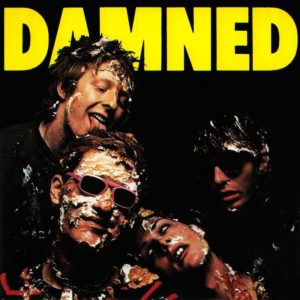 54. The Damned – Damned Damned Damned
(1977; Stiff)
An iconic debut and one of the most fun punk albums ever made, Damned Damned Damned is a dynamic album of gleeful abandon and recklessness held together by bombastic song construction. Leadoff track "Neat Neat Neat" is one of the catchiest tracks ever made, with other tracks like "New Rose" solidifying The Damned as one of punk's most imitated acts within their genre. Still going strong as a touring act after 40 years, The Damned have solidified their place as one of the greats, and this debut work is mandatory listening for punk aficionados. – Brian Roesler
---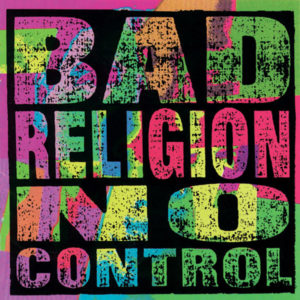 53. Bad Religion – No Control
(1989; Epitaph)
No Control took the political and emotional hyperliteracy of Greg Graffin and the dual-guitar attack of Brett Gurewitz and ex-Circle Jerk Greg Hetson, and added populist accessibility. A good chunk of this LP was written and first performed on the road following the release of Suffer in 1988. Laying this groundwork with their most hardcore fans resulted in an album loaded with catalog favorites, among them "Sometimes It Feels Like," "Automatic Man" and "I Want to Conquer the World." This was when Bad Religion first stepped on the path to ultimately share MTV time and modern-rock airplay with fellow SoCal punks Green Day. – Adam Blyweiss
---
52. Ramones – Rocket to Russia
(1977; Sire)
New York's Ramones, at least in their first five years or so, had a catalog that was incredibly consistent, to the extent that this placement could be swapped for Leave Home or Road to Ruin and it'd still seem like a logical option. What makes Rocket to Russia edge out those classics is ultimately its versatilty, taking the punk-perfect template of their debut and broadening their horizons to include a wider repertoire of songs, from bubblegum punk tracks like "Cretin Hop" to their cover of "Surfin' Bird," as well as an improved production aesthetic. Ultimately, this is some of punk's finest pop songwriting. – Jeff Terich
---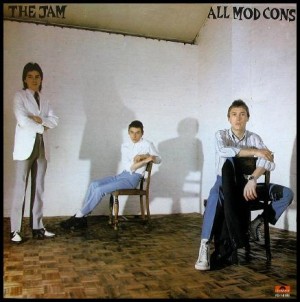 51. The Jam – All Mod Cons
(1979; Polydor)
Recorded after a tour with Blue Oyster Cult that went legendarily poorly, All Mod Cons wasn't an album that came easily for The Jam, but nonetheless went down in history as their greatest moment. Celebrating The UK's beat bands of the '60s, including a cover of The Kinks' "David Watts," while featuring Paul Weller's commentary on class, privilege and political violence (e.g. the scene of violence perpetrated by a far-right gang in "Down in the Tube Station at Midnight"), The Jam moved beyond their comfort zone while staying true to the punk ideal of being a reflection of society's ills. It's both a collection of the band's best songwriting as well as their most poignant. – Jeff Terich
---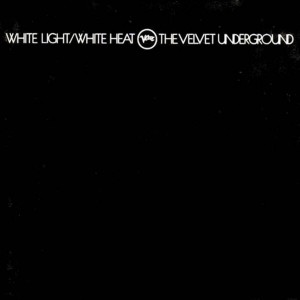 50. The Velvet Underground – White Light/White Heat
(1968; Verve)
Punk as a genre didn't have a name until several years after The Velvet Underground came and went, though leaving them out of the conversation would be to overlook one of punk's greatest (if not specifically intentional) architects. Their noisiest, rawest and most blown-out set of songs, 1968's White Light/White Heat, is the album of theirs that sounds most like punk, its title track's psychedelic garage a belligerent blast of sound and "I Heard Her Call My Name" as messy and screeching as they ever sounded. Yet it's "Sister Ray" that represents their greatest contribution to the punk canon, 17 glorious minutes of noise, repetition and filth. – Jeff Terich
---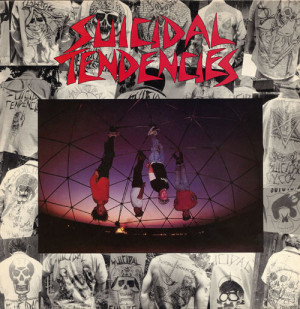 49. Suicidal Tendencies – Suicidal Tendencies
(1983; Frontier)
Suicidal Tendencies perfected the skater-punk image. Their logo looks like something that was scratched in the wood of a skateboard. The urgency of every song poses a challenge to the listener: "keep up!" Mike Muir sounds like the introverted kid down the block who realized he finally had a voice. "Institutionalized" continues to be an anthem for misunderstood teens who just want a Pepsi. In retrospect, this self-titled debut has elements of the thrash sound that ST would eventually adopt, but in 1983, it was enough to get into the studio and capture the sound that any kid with a board heard in his head. – Chad Gorn
---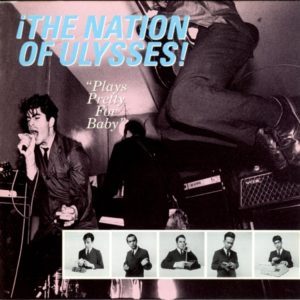 48. The Nation of Ulysses – Plays Pretty for Baby
(1992; Dischord)
Before Ian Svenonius was writing books and getting featured in The Whitney biennial, his first claim to fame was Nation of Ulysses. Created by a collection of driven youths (there's nothing more threatening than driven youths), Plays Pretty for Baby is frenetic and uncontrollable, openly referencing free-jazz progenorator Ornette Coleman. For a band that admits they hardly knew how to play their instruments, here is an album that is more an exercise in expression than a collection of music. Perhaps the process was more important than the result—simply put, Plays Pretty For Baby has earned its way onto any punk list. – Matt Perloff
---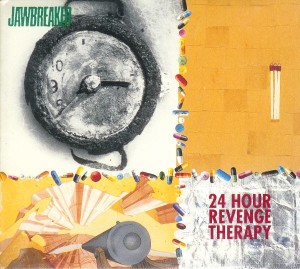 47. Jawbreaker – 24 Hour Revenge Therapy
(1994; Communion)
Some say it's punk. Some say it's emo. (It's punk for the record). Above all, 24 Hour Revenge Therapy is a damn near peerless effort, building off the lineage of bands like Dag Nasty to create a raucous pop punk bible. Produced by the venerable Steve Albini, this titanic album boasts a track arrangement that insures an A-Z listen. Blake Schwarzenbach's gravelly voice leads anthemic choruses of ironic and snark fueled lyrics. This is the work that doesn't just fuel your youth, but takes you back to a time where every line was one you lived through. – Brian Roesler
---
46. Fear – The Record
(1982; Slash)
The most primal of SoCal punk records contains some id-generated sentiment that might not be especially welcome in today's environment (we can confirm your suspicions as to what "Beef Bologna" is about). And Fear might have effectively shot their wad on The Record, as you might expect from the fierce blood-rushing that dominates the album. But lead singer Lee Ving's gymnastic vocal presence is the rare one that's more assertive than the guitars that play beside it, and they're pretty flammable. The blind fury behind "Let's Have a War," "I Don't Care About You" and "I Love Livin' in the City" might not be terribly eloquent, but it sure was accurate. – Paul Pearson
--- 45. Crass – Christ the Album
(1982; Crass)
There are experimental albums, then there are EXPERIMENTAL albums. Christ is certainly the latter, as uniquely visual and codified by its inherent black and white aesthetic, its obsessive politicizing and adherence to lyrically what could be described as a righteous fury. This is an album from a collective troupe of artists and musicians that believe that punk can change the world around it. That music is the greatest way of reaching the masses. Passionate, desperate and revolutionary in its scope and sound, Christ is a challenging work that is disturbingly relevant in it's themes and message. – Brian Roesler
---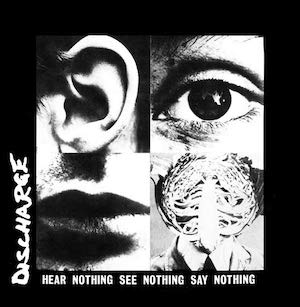 44. Discharge – Hear Nothing See Nothing Say Nothing
(1982; Clay)
It all has to start with Tezz Roberts' D-beat drums, thrashing and clawing away at the cymbal. It's the style that launched a thousand bands and even a handful of genres. If for no other reason Hear Nothing See Nothing Say Nothing will be immortalized for that. The anarchist politics of the album set against Discharge's distorted minimalist arrangements are what I think of when someone says punk. Hip hop has Illmatic, metal has Black Sabbath's Vol. 4, and extreme music—noise, grindcore, black metal—has Hear Nothing See Nothing Say Nothing. This is biblical. – Wesley Whitacre
---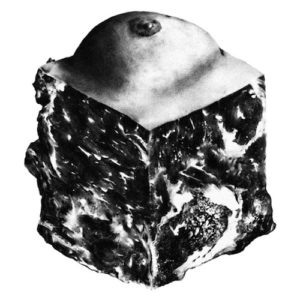 43. Against Me! – Transgender Dysphoria Blues
(2014; Total Treble)
Against Me! seemed to alienate fans with every release post-Reinventing Axl Rose (and, in turn, attracted a very different crowd; see: New Wave, major label contracts) until the coming of Transgender Dysphoria Blues. Lead by the bravery of Laura Jane Grace and a renewed vigor, the sound manages to skew away from radio rock criticism and into something deeper and more meaningful. Seeing the outpouring support of fans both at shows and online, the importance these songs hold for some people, Transgender Dysphoria Blues has more than earned its recognition in punk's canon. – Matt Perloff
---
42. Dead Kennedys – Give Me Convenience or Give Me Death
(1987; Alternative Tentacles)
The politics of San Francisco punks Dead Kennedys often preceded their music, and it wasn't long before the band's overt left leanings contributed to their own undoing. The group's dissolution was catalyzed by an obscenity trial in the mid-'80s that focused on the dissemination of a lewd poster included in their 1985 album Frankenchrist. While Give Me Convenience or Give Me Death was released after their breakup in 1987, it's more or less a collection of the Kennedys' best songs, including first single "California Uber Alles" and hits "Holiday in Cambodia" and "I Fought the Law." The live recording of "Pull My Strings," played only once in 1980 in front of a gathering of industry types at the Bay Area Music Awards, is especially entertaining, as singer Jello Biafra stops 15 or so seconds in to deadpan, "We're not a punk rock band, we're a new wave band." – Andy Barton
---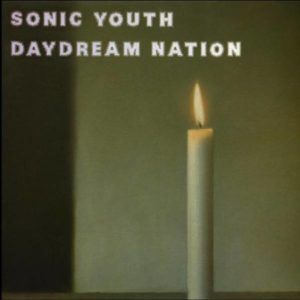 41. Sonic Youth – Daydream Nation
(1988; Blast First)
Sonic Youth's 1988 opus, Daydream Nation, serves as one of the best examples for what happens when you fuse underground punk rock discord with art-rock vision and exuberance. The zeitgeist double album—their last before going major—marked a noticeable improvement in songwriting for the band, who, per encouragement from friend and fellow punk Henry Rollins, spent a bulk of the writing process paring back extended full-band jams instead of working from the ground up with a melody or chord progression. This closer reflection of the band's live sound offered up a raw, teeming energy, like on the breakneck second movement of "'Cross the Breeze"'s intro section or the harsh squalls of noise on "Rain King." Though their discography is vast, Daydream Nation stands as not only one of the most important Sonic Youth albums, but as one of the most important to punk and rock at large. – Andy Barton
---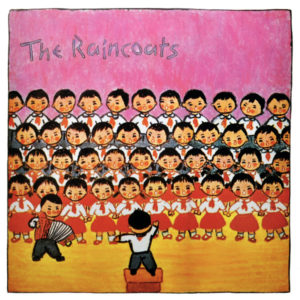 40. The Raincoats – The Raincoats
(1979; Rough Trade)
Sometime earlier this year Audrey Gelman's Brooklyn-based girls-only club The Wing began selling keychains with the phrase "girls doing whatever the fuck they want in 2017" etched into them. The Raincoats could have easily called their debut, self-titled album "girls doing whatever the fuck they want in 1979." The Raincoats were an all-woman punk band that traded in the masculine aggression the genre was known for in exchange for intimacy and their trademark use of violin. That kind of daring revolution is the foundation upon which punk is built. – Wesley Whitacre
---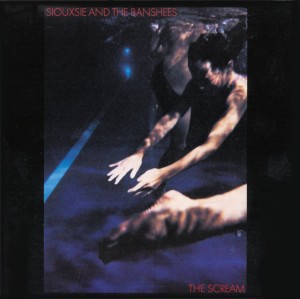 39. Siouxsie and the Banshees – The Scream
(1978; Polydor)
While Siouxsie and the Banshees is credited for helping to develop the post-punk genre, their debut LP, The Scream, introduces sonic experimentation to the existing British punk sound, kind of a pre-post-punk. Siouxsie Sioux was also responsible for a new style of vocalization—more of a call than a shout or a scream, infusing a sense of desperation into their raw sound and influencing a generation of Riot Grrrl acts. The Scream is bookmarked by anomalies to the genre: the slow, wailing opener "Pure" and the 7-minute Velvet Underground inspired "Switch." In between is a wide range of innovation that stems from the naiveté of forgotten youth. – Chad Gorn
---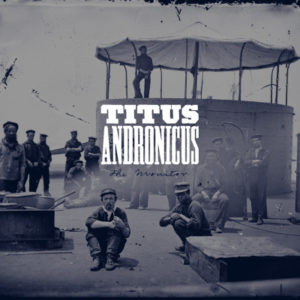 38. Titus Andronicus – The Monitor
(2010; XL)
Any guitar band with "heart" from New Jersey has probably been compared to Bruce Springsteen at least a dozen times, something Titus Andronicus frontman Patrick Stickles does not shy away from (even referencing it by name on the epic closer "The Battle of Hampton Roads") on The Monitor. In the same way The Boss can move an audience to tears during a one-man Broadway show, Stickles and company connect just as deeply to fans while embodying perhaps a more powerful DIY aesthetic. Punk music has always thrived on untethered emotion, and The Monitor masterfully moves through both highs and lows. – Matt Perloff
---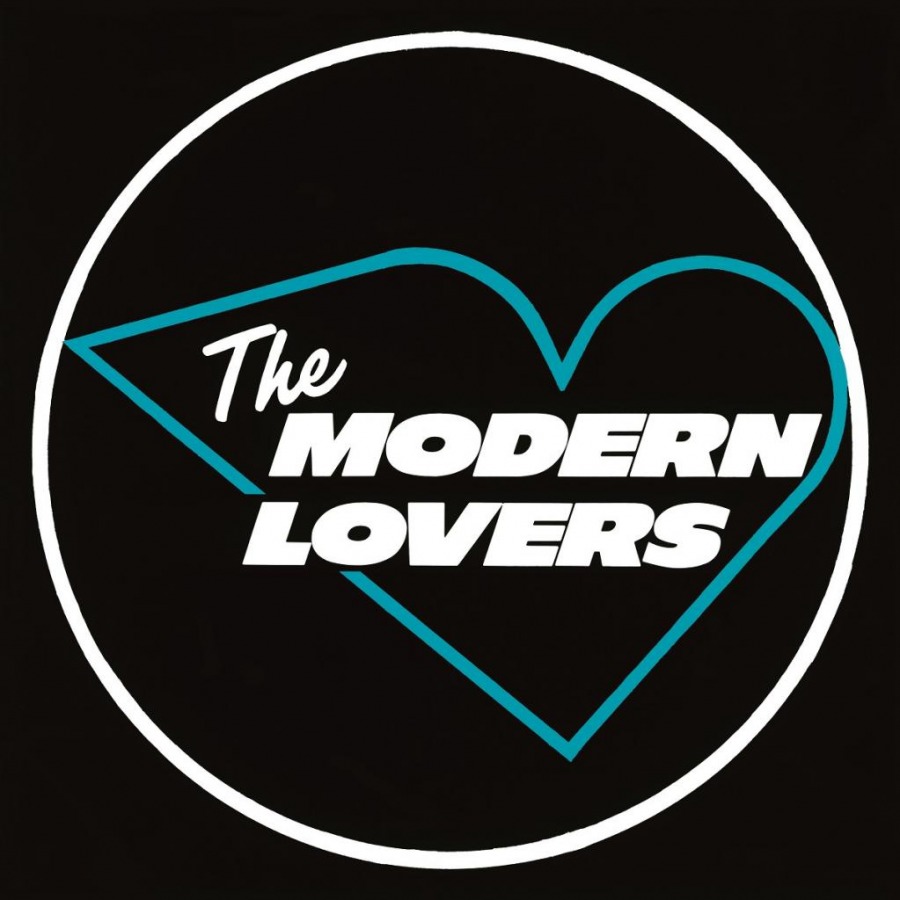 37. The Modern Lovers – The Modern Lovers
(1976; Berserkeley)
Not so much a punk album as it was a document for the future of punk, The Modern Lovers' self-titled debut—and only official studio album—introduced the world to Jonathan Richman's bizarre persona, paving the way for art-rockers and sensitive punks for years to come. Originally produced by Velvet Underground bassist John Cale, The Modern Lovers was heavily influenced by Cale's previous work, finding a happy medium between sad-boy freak folk, proto-punk and stripped down, finely produced garage-rock. The nervousness and self-destructive tendencies of The Modern Lovers, simply put, is unlike anything else ever recorded, but it sure does help make sense out of Richman's bizarre presence throughout the following decades. – Timothy Michalik
---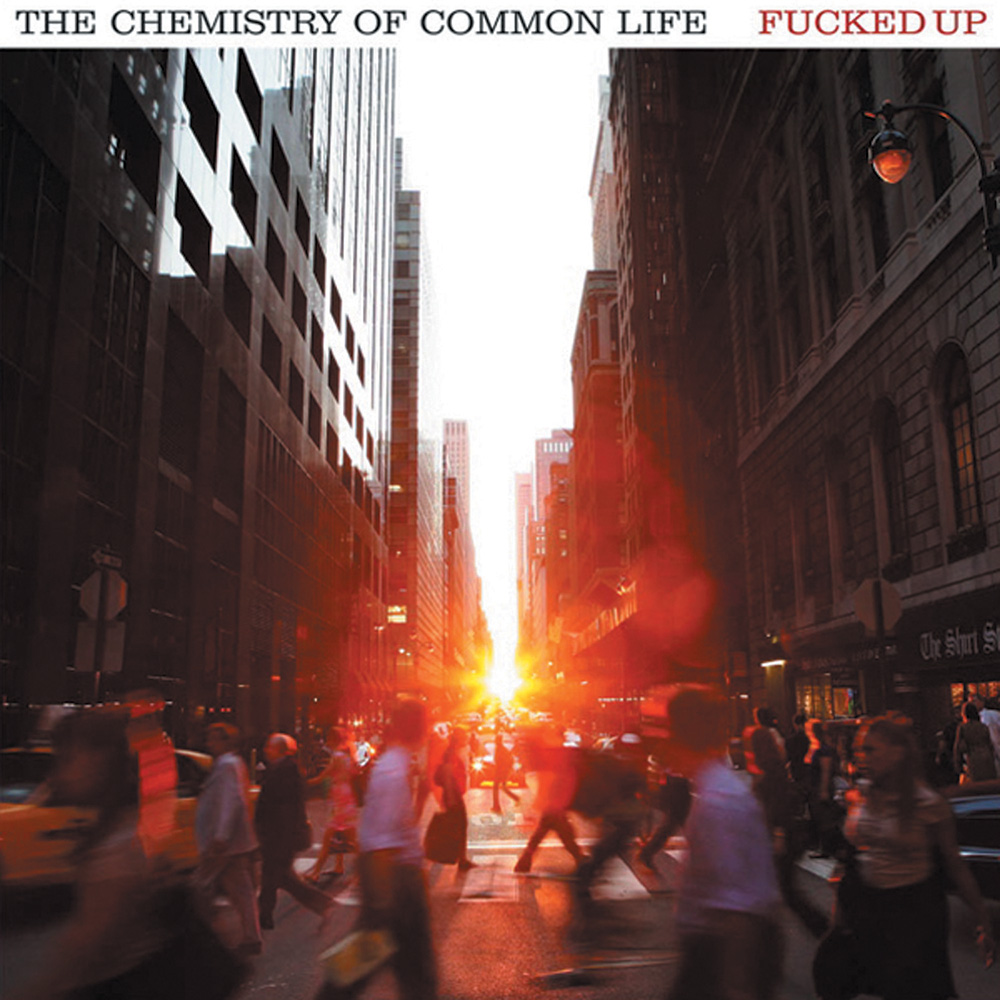 36. Fucked Up – The Chemistry of Common Life
(2008; Matador)
Toronto hardcore punks Fucked Up sound exactly and nothing like a band called Fucked Up would sound. With a name this ostentatious and grating, the ambitiously orchestrated melodies, ideas and words poured into The Chemistry of Common Life seem unbelievable yet self-aware. The album's overwhelming anthemic consistency and brainy lyricism makes it a true outlier on the hardcore punk spectrum. What sets Chemistry apart from its contemporaries is its incredible sense of atmosphere and immediacy. The warm pre-chorus tones on "Days of Last," the boot-stomping vitality of "Black Albino Bones" and the invigorating transcendence of opener "Son the Father" all prove the timelessness of Fucked Up's brilliant sophomore effort. – Patrick Pilch
---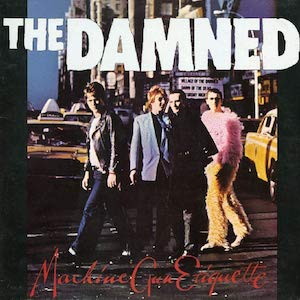 35. The Damned – Machine Gun Etiquette
(1979; Chiswick)
The Damned appreciated camp better than most. While The Misfits would pick up on their ghoul-rock aesthetic just a few years later, the UK punks were well into thrashing their way through cartoon goth with an extra helping of Halloween wink via vampiric, charismatic frontman Dave Vanian. That camp value is what makes third album Machine Gun Etiquette fun, driving the narrative of creature-feature love story "Plan 9 Channel 7" among other standouts, but the songs are uniformly brilliant throughout, whether taking the piss out of love songs in "Love Song," diving into gothic psychedelia in "I Just Can't Be Happy Today" or accomplishing their new wave epic "Smash It Up." Machine Gun Etiquette is high-concept lowbrow, an art-punk statement that's only meant to be taken as seriously as the listener cares to. – Jeff Terich
---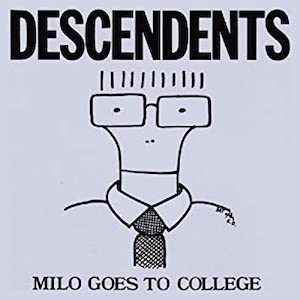 34. Descendents – Milo Goes to College
(1982; New Alliance)
This first full-length from the Manhattan Beach quartet is a pillar of Southern California's multifaceted punk scene. Inspired by Milo Aukerman's decision to (already) leave the band, it started to ascribe the band's near-cultish philosophy around nerdist isolation. All The Descendents wanted was to drink coffee and play music—not sleep around ("Bikeage"), not fight with family ("Parents"), not be generally dysfunctional ("Suburban Home," "I'm Not a Punk"). From this seed, the roots of pop-punk and emo sprung. – Adam Blyweiss
---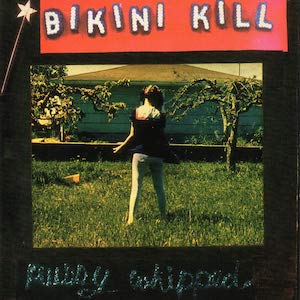 33. Bikini Kill – Pussy Whipped
(1993; Kill Rock Stars)
If you're not totally committed to the cause after listening to "Rebel Girl" then I seriously question your punk rock credentials. Here is Pussy Whipped, the riot grrrl album. If you ever need a blueprint for punk rock feminism, look no further. Kathleen Hanna was the defining punk rocker of the '90s and this is why. Touching on rarely explored topics such as female companionship and serving as a rallying cry to take down the patriarchy, Pussy Whipped is the feminist statement that keeps on giving. It sucks that its lessons haven't all been learned by the listening public, but it's still here to right those wrongs. – Wesley Whitacre
---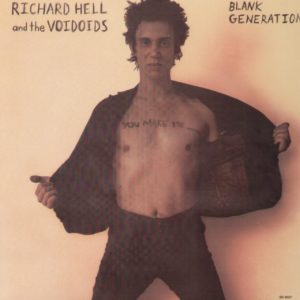 32. Richard Hell and the Voidoids – Blank Generation
(1977; Sire)
Both a foundational art-punk record (alongside Television's Marquee Moon and Patti Smith's Horses) and a rough draft for the outre prankster-like nature of Jello Biafra and the Dead Kennedys, Blank Generation is one hell of a good time. The anthemic title track, centered by Richard Hell's warble-singing and the bluesy guitar interplay between Ivan Julian and Robert Quine, carries the weight of a demographic so thoroughly disaffected and furious at the betrayal foisted upon it by the powers that be. But the album isn't all social despair. Tales of bizarre assignations and wild nights also abound, with Hell as the demented master of ceremonies leading the proto-punk band hired to play at a gig for lesser demons. – Liam Green
---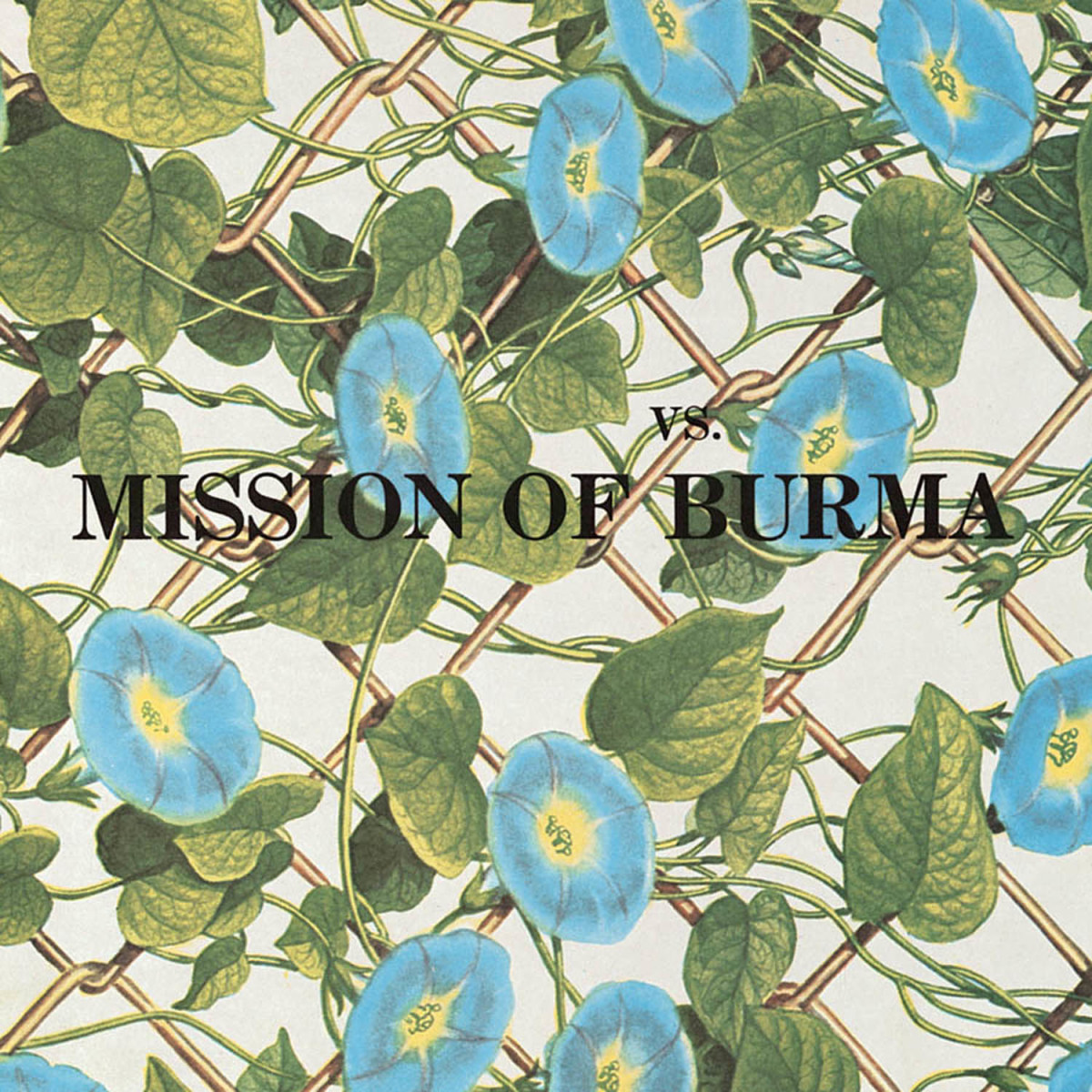 31. Mission of Burma – Vs.
(1982; Ace of Hearts)
The line between punk and post-punk isn't an arbitrary one, but it's dotted. Boston's Mission of Burma exist on both sides, expanding the former's aesthetic possibilities and songwriting structures while maintaining its raw, primal energy and aggression. Vs., the sole full-length Mission of Burma released before a 20-year hiatus, is one of the heaviest post-punk albums of all time, all the while somehow managing to be its most nuanced. Listen between Roger Miller's sharp jabs of guitar and Clint Conley's concrete-brick basslines and the peculiar effects of Martin Swope's tape loops reveal some odd sonic treatments that are more Eno than Albini. For all its innovations, Vs. still comes hard with its share of roaring, screeching rave-ups, ending with "That's How I Escaped My Certain Fate," as perfect an exclamation point to ever close an album. – Jeff Terich
---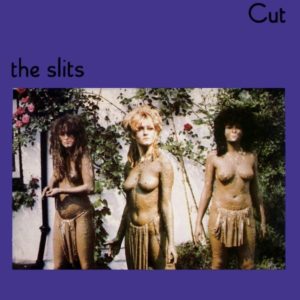 30. The Slits – Cut
(1979; Island)
On The Slits' 1979 debut Cut, the post-punk foursome emerged as the quintessential act that connected the dots between British reggae and punk. Later felt on Vivien Goldman's Resolutionary Songs compilation and The Raincoats' self-titled debut, the reagge-influenced approach on Cut resonated deeply among women in music, coming forth with a brash and expansive take on the current socio-political climate of late-'70s Britain. Though later issues added a bonus track—their memorable cover of Marvin Gaye's "I Heard It Through the Grapevine"—Cut gave a much needed voice to women in punk, ripping and tearing its way through a male-dominated creative space. – Timothy Michalik
---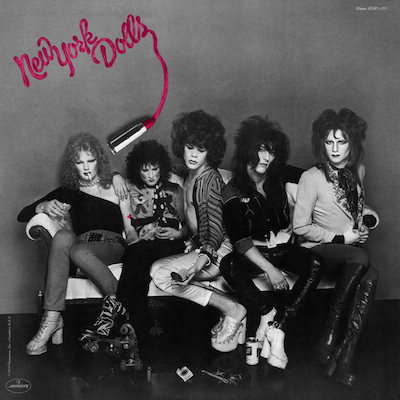 29. New York Dolls – New York Dolls
(1973; Mercury)
Fed by and feeding into the mania of lower Manhattan, the New York Dolls' beautifully disheveled debut is both confrontational and classicist, made by street toughs in dresses, aware of and indifferent about the paradoxes they dished out. The Dolls took the Rolling Stones' musical blueprint and ran it through a mash pump. David Johansen's yelps at the top of "Personality Crisis" promise a barbarous night out, as Johnny Thunders' and Sylvain Sylvain's rudimentary guitars sound like they've cornered a terrified paper boy. But the rest of the album reveals emotional dimensions as informed by the drama of the Shangri-La's as the toughness of Hubert Selby Jr. "Lonely Planet Boy," "Subway Train" and "Private World" search out for some kind of understanding, even as "Trash" and "Bad Girl" try to squeeze the most out of their swagger. The New York Dolls earned their obstinance, but in retrospect it's interesting how let their guard down just a bit. And eventually they set the paper boy free on his own recognizance. – Paul Pearson
---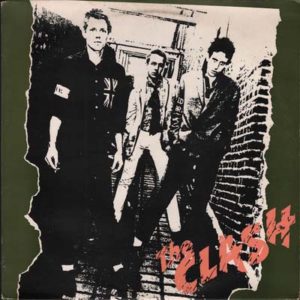 28. The Clash – The Clash
(1977; CBS)
The Clash's debut album is a crucial LP for a lot of reasons, notably that it was one of the first UK punk full-lengths (being beat out by The Damned by just a couple months) as well as a front-to-back killer set of songs. But while the band was laying the foundation for archetypal punk aesthetics and viewpoints—bored with the status quo, untrusting of authority, condemning upper middle class privilege—they were already pushing punk into more experimental directions not long after this rowdy, rebellious sound had been given a name. In 13 tracks, the group goes from the two-minute energy blast of "Janie Jones" on up to the skanked-up take on Junior Murvin's "Police and Thieves," bridging the gap between punk and reggae. There are few ideas in punk that can't be traced back to these two sides. – Jeff Terich
---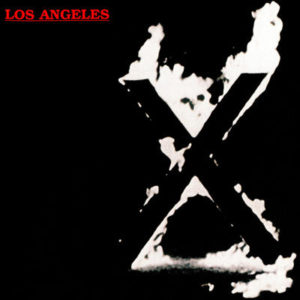 27. X – Los Angeles
(1980; Slash)
Abrasive, rambunctious, and—surprisingly—produced by ex-Doors keyboardist/organist Ray Manzarek, X's debut album Los Angeles was a swinging entry-point to the future relationship of punk rock and rockabilly. Most notable for the title track and a cover of the Doors' "Soul Kitchen," Los Angeles not only inspired the following decades of punk rock, but the 21st century phenomena of music supervision in television and video games. Few punk rock albums still sound as groundbreaking as Los Angeles, let alone any debut album. – Timothy Michalik
---
26. Devo – Q: Are We Not Men? A: We Are Devo
(1978; Warner Bros.)
Having your debut album produced by both Brian Eno and David Bowie is a feat only the men of Devo could achieve. Moreover, Iggy Pop and Robert Fripp expressed interest in working on the project as well. A brilliant expression of new wave, Are We Not Men's 11 tracks are electrifying, a heavy set of fresh material, true to the band's vision—Eno had difficulty getting them to stray away from their original ideas. As their debut and following albums would prove, Devo had a knack for creating wiry dance music for the nonconformist. – Virginia Croft
---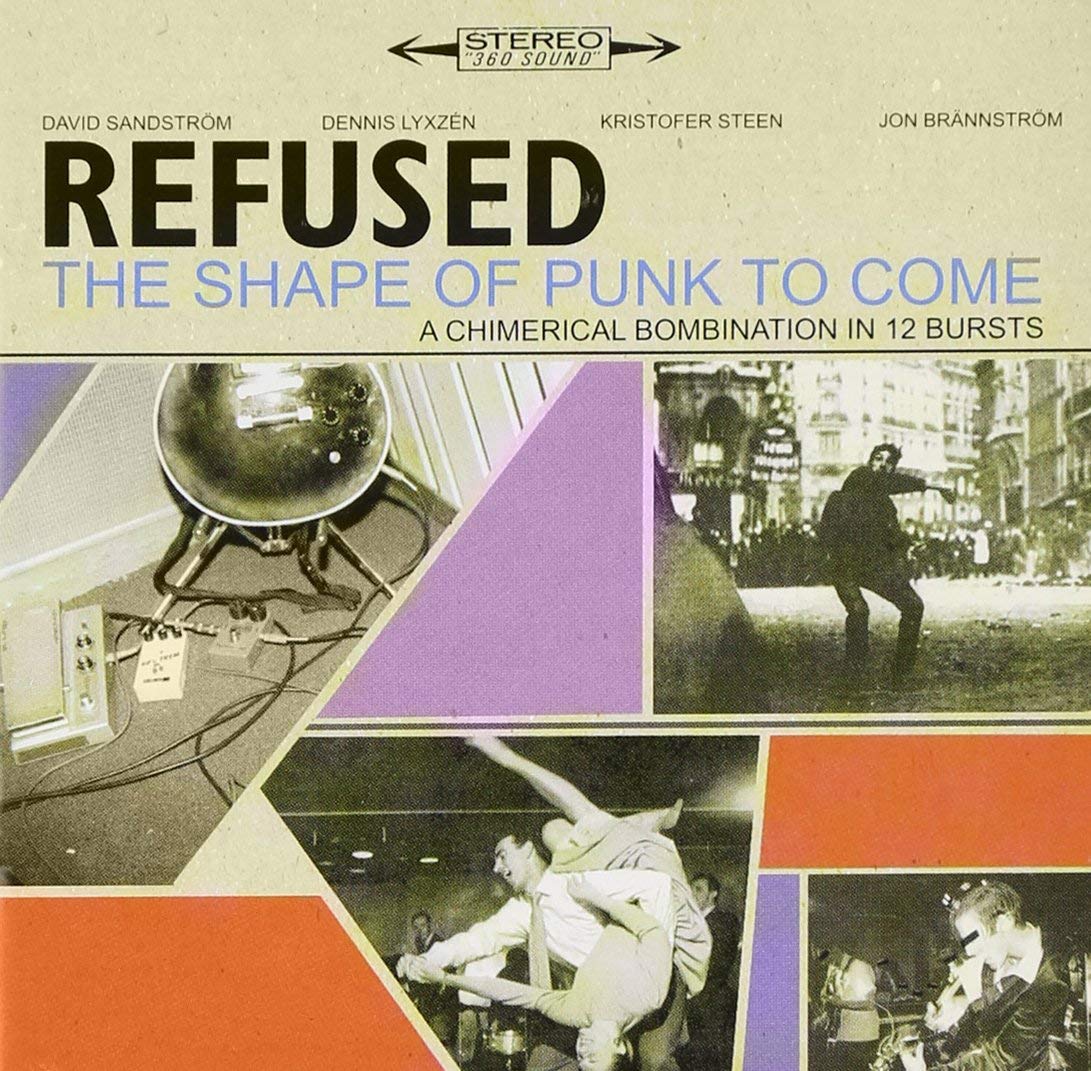 25. Refused – The Shape of Punk to Come
(1998; Burning Heart)
It really wasn't just the future of punk. It was a blueprint for almost the entirety of post-hardcore acts from the late '90s on. It was a monolithic tome of power, aggression and brain-combusting dynamism that still sounds wildly unique. Refused's third effort is why they will be remembered within the canon of punk; when a band manages to put out a punk fusion that effortlessly blends jazz, hardcore, metal and post-punk without breaking a sweat, there's something special going on. The Shape of Punk to Come is album that is often referenced and imitated, but never duplicated. – Brian Roesler
---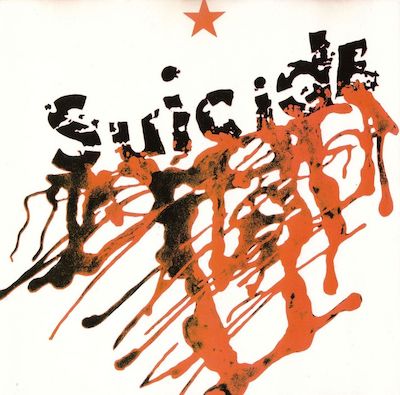 24. Suicide – Suicide
(1977; Red Star)
Suicide is not exactly a punk album. It's not exactly an "electronic" album either, despite fitting that label's requirements more easily than others, with all its sounds emanating from Alan Vega's vocals or Martin Rev's synthesizers and drum machines. Contradictions abound on the New York duo's first, epochal record: "Cheree" and "Girl" are ostensibly rockabilly-indebted love songs (they're quite literally that in their lyrics), but sound like the devil crept in and distorted them due to Vega's voice sounding a liiiiiiittle too happy-go-lucky and Rev's soundscapes being reduced to minimalism by the limitations of his 1977 equipment as much as his own musical instincts. "Johnny" evokes the tough guy/loser hybrids Eddie Cochran wrote tunes about, but dark synth notes occupy spaces where the jangling guitar would be and something…just…seems…wrong, about the proceedings in general. The high-key hook on "Girl" should be jaunty, but evokes madness on the horizon.
And then there is "Frankie Teardrop." I've written about this song before and listened to it dozens of times, yet it's lost none of its horrific power. If the bare synth tones were replaced by more abrasive electronics—like Skinny Puppy, or the nastiest parts of Nine Inch Nails' The Downward Spiral—that might actually diminish its impact. But this tale of working-class despair taken to its worst extreme (the double-murder/suicide of a family by a father who's lost his mind due to poverty) has a chilling relevance given the state of so many in our nation. Since Suicide first hit shelves, other groups have played harder and screamed louder. But no one has ever screamed with the same abject horror and rage at an unfair world as Vega on "Frankie Teardrop." No one ever will. – Liam Green
---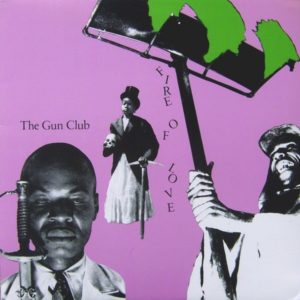 23. Gun Club – Fire of Love
(1981; Slash)
Punk was born of rock 'n' roll. And rock 'n' roll was a product of the blues. Los Angeles' Gun Club skipped step two entirely and made their punk rock out of blues itself, covering vintage Delta blues tracks by the likes of Robert Johnson while staying true to a raw, ragged and haunted sound so intense it was just a hair shy of hardcore. Jeffrey Lee Pierce's vocals howled and hollered like he had seen the Holy Ghost himself, seeing ghosts on highways and even conjuring up a fucked-up narrative in the name of The Cramps' guitarist, Poison Ivy. This is punk-blues' point of origin, soulful, weird and more than a little terrifying. – Jeff Terich
---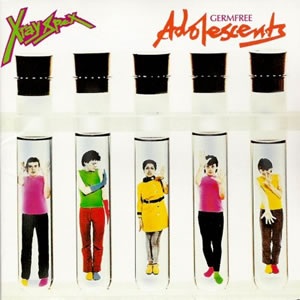 22. X-Ray Spex – Germfree Adolescents
(1978; EMI)
One of the most underrated and under-recorded acts of punk's second wave, X-Ray Spex became a piece of musical mythos after a fleeting existence sealed in one landmark full length. Founding members Poly Styrene and Lara Logic crafted taut and bold, brass-laden ditties, spitting fiery and pungent takes challenging themes of society, identity and consumer culture, specifically in relation to feminism in late 20th century London. Germfree Adolescents takes on cultural fads ("Obsessed With You"), societal conformity ("Artificial") and the depiction of a materialistic apocalypse ("The Day the World Turned Day-Glo"), themes still easily interchangeable within modern capitalist societies. – Patrick Pilch
---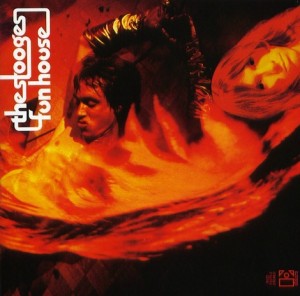 21. The Stooges – Fun House
(1970; Elektra)
Arguably punk rock's most essential and influential album, Fun House—The Stooges follow-up to their 1969 self-titled studio debut—found Iggy Pop, David Alexander, Ron Asheton and Scott Asheton at their finest and purest form as artists, digging deeper than any band before them, channeling slow-rolling jazz with gritty blues guitar licks, psychedelia with spurts of hammering drum fills, and licentious screaming and hollering with bass lines groovier than the bulk of Motown's discography. Often credited as being a "Detroit" band, the Stooges discovered their roots at the University of Michigan in Ann Arbor, a city then jam-packed with civil rights activists, strung out hippies, and elitist intellectuals, although much hasn't changed. What separates Fun House from literally any "punk-rock" album isn't necessarily the sound, but the track lengths—some lasting well beyond seven minutes and the sort of improvised, "fuck, let's record this idea now!" feel they so proudly flaunted, live and in the studio. – Timothy Michalik
---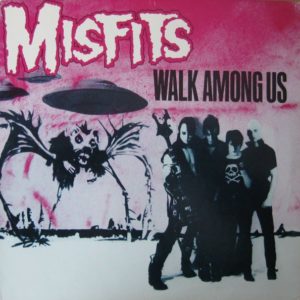 20. The Misfits – Walk Among Us
(1982; Ruby)
Everyone had their introduction to The Misfits, whether it was working backwards from Danzig's "Mother" or hearing Metallica cover their songs, but The Misfits had a lasting legacy on punk regardless. Danzig's croon was distinctive and set The Misfits apart from a more typical punk shouting vocal style. Lyrically the weird tales of aliens, horror movies and psycho killers make their debut album Walk Among Us dark fun year round. And for a punk album, it's very well produced, its punchy sound a step up from some of the genre's early lo-fi sounds. When all hell breaks loose and this album is at its angriest, Danzig's voice remains undeniable. Walk Among Us is an album I can leave on and listen to on endless repeat, but Halloween is a 365-day-a-year thing for me. So come a little bit closer. – Wil Lewellyn
---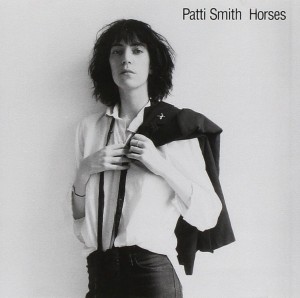 19. Patti Smith – Horses
(1975; Arista)
The first words of Patti Smith's debut album—"Jesus died for somebody's sins, but not mine"—were literature's shot against the bow of early New York punk, which by inference was the diametric opposite of poetry. Horses served as connective tissue between the scene's seminal provocateurs (like John Cale, who produced the album) and the artier offshoots that came afterwards. Smith wove a sort of parallel biography drawing from Beat Generation inspirations, childhood stories and refracted early rock and roll. "Birdland" and "Free Money" are bracing, exceptionally moving meditations on child-parent relationships taking place at the same time as rock and roll's adolescence. Her characters age along with rock and roll ("Gloria," "Break It Up," "Land"), as Smith mythologizes sex, drugs and violence as forms of release and ascension, even as she keeps one eye on the specter of death ("Elegie"). Driven mainly by piano, using guitars and drums to ride the adrenaline, the unsparing but strangely compassionate Horses influenced the thought patterns of all future generations of punk. – Paul Pearson
---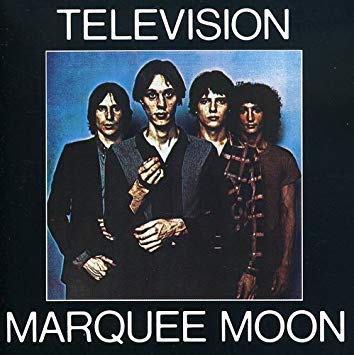 18. Television – Marquee Moon
(1977; Sire)
Getting their start as one of the first bands to ever play CBGB, Television fittingly holds an an "if you have to ask, you'll never know" influence—that is, like the many who pass the clothing boutique on 315 Bowery and don't understand why people take pictures in front of it, how many people listen to songs that owe themselves to Marquee Moon and never know it? It's this untouchable reverence and influence that has cemented Marquee Moon as not just a great punk album but perhaps one of the most important albums recorded in the 20th century. How many people listened to the title track or "Friction" for the first time and were shocked to discover the songs they were listening to were decades old, as I did? Though to call this a punk album takes an understanding of the genre in its earliest stages and not what it evolved into, it's the groundwork and space Television carved out in structure and in location that make it so important. Fittingly, they'll play a few nights at the end of this year just down the block at the Bowery Ballroom. – Matt Perloff
---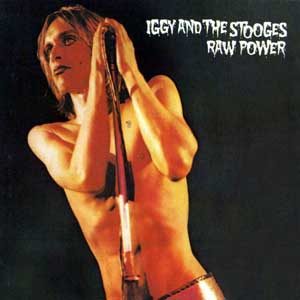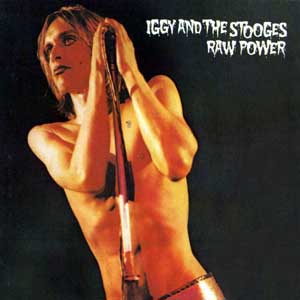 17. Iggy and the Stooges – Raw Power
(1973; CBS)
I don't give a shit that Raw Power didn't make our top spot: If punk is about spewing bile at musical norms, than this album is more punk than any release, by any band, will ever be. Raw Power is eight songs of the filthiest guitar-based music made by American musicians, in any genre. Christ, even "Gimme Danger," a pop song in many ways, sounds menacing and eventually lapses into chaos.
"Search and Destroy," of course, is smeared in Iggy Pop's blood on the walls of rock's history cave. But James Williams' earsplitting riffs and the Asheton brothers' near-anarchic rhythmic structures pale in comparison to "Your Pretty Face Is Going To Hell," perhaps the most utterly corrosive song of all time. (I feel bad for any woman who messed with Iggy Pop back then, but especially whoever this track is about.) The title track perfectly encapsulates that this record is, as Pop sings, "much too much," and yet you can't get enough of it.
By the time the aptly titled "Death Trip" arrives, the tension and dope fueling Raw Power have permeated you. You want to take a shower or break something—both understandable reactions. And if you possess a brain and ears, you know you've experienced a ride through the American male id and sociocultural rot of the 1970s unlike any other. Remember that heaviness isn't equivalent to volume: Whatever you might've thought was a heavier album than Raw Power is a goddamn romp through some daisies by comparison. – Liam Green
---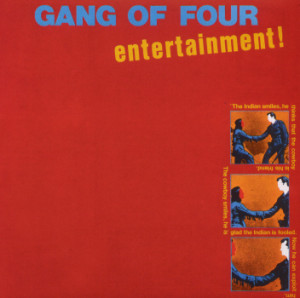 16. Gang of Four – Entertainment!
(1979; Warner Bros.)
Few albums are as intensely focused from start to finish as the debut album from Leeds' Gang of Four. Entertainment! picked off Situationist philosophy and hard funk rhythms for an exacting commentary on capitalist backwash. To lead singer and writer Jon King, physical and intellectual consumerism is the basis for all columns of contemporary life: from gratification, sex and intimacy to political unrest and conflict—or more specifically, the ignorance of it. The staggering opener "Ether" tells the dual narrative of an over-comforted middle-class aspirant and an IRA member being tortured. From that threshold, Gang of Four look at human and social foibles as products of merchandising. "Damaged Goods," "I Found That Essence Rare" and "Love Like Anthrax" are crippled cries from the intimacy front; "Not Great Men," "5:45" and "Guns Before Butter" reject historical atrocities that were engineered to be easily swallowed. Played over an incessantly upbeat unit featuring Andy Gill's jagged guitar bursts, Entertainment! manages to make its point both thrilling and calamitous. – Paul Pearson
---
15. Black Flag – Damaged
(1981; Unicorn/SST)
After four-plus years of existing as a band, Black Flag was unable to retain a vocalist long enough to put together a full-length studio recording. In 1981, following the addition of then-fan Henry Rollins, they completed and released Damaged on guitarist Greg Ginn's own label, SST Records. Rollins, who was seven years Ginn's junior, gave Black Flag an ambassador to connect with their audience. Rollins' saliva-infused delivery punctuated and authenticated the messages of anti-authority, isolation and non-conformity.
That's not what set Black Flag apart, however. The signature moments of Damaged come when the music either foreshadows or echoes the intentions of the lyrics, like the bass-and-drum intro to "What I See" or the screaming guitar flourishes in "Room 13" or the uncharacteristically patient opening to "No More." It's these elements that make Damaged a complete work of art instead of just another testament to teen angst. – Chad Gorn
---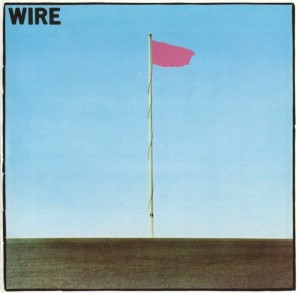 14. Wire – Pink Flag
(1977; Harvest)
Wire never claimed to be a punk band. They offered a reminder of that fact in response to something I wrote, as it turns out. But maybe that's just because they got it so right the first time, there was no point in staying in such a narrow lane. Pink Flag sounds like punk from an aesthetic standpoint, but structurally it's miles from the Ramones. Songs stop when they need to, sometimes abruptly and without much repetition of any kind ("Field Day for the Sundays" is about as good as a 28-second song gets). Their approach was more often linear than based around pop conventions, and as abrasive as some of their songs could be, they had a knack for melodic craftsmanship that they rarely kept hidden, whether in the case of the handclaps on "Champs," the hip-swaying danceability of "Three Girl Rhumba" or the massive chorus of "Ex Lion Tamer." Wire's songs took on curious shapes, curious topics and managed an infectiousness that seemed to exist in spite of their atypical approach. Wire didn't adopt the posture of punks. Rather, they ignored its rules entirely. What's more punk than that? – Jeff Terich
---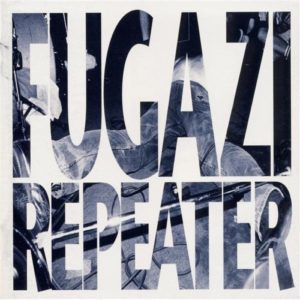 13. Fugazi – Repeater
(1990; Dischord)
Released after the landmark 13 Songs compilation, Fugazi's first concerted effort to construct an album is not only an early peak of their career, it is an album that somehow detailed the scope of punk's street-grown themes like none before it have. From poverty to death, to violence and above all its titular reference to drug addiction, Repeater lyrically and thematically has a gravity well of weight to throw around. But it's the music, the soul, played with a ferocity and intensity that would seldom be captured by the band afterward that cements the album's notoriety. Any pretenses to grooves are absent here, but in it's stead are compositions that sting, soar and burn with an almost jazz-like dynamism. It was far from radio friendly, but in their uniquely, stubbornly independent outlook, Fugazi still managed to find a massive audience. – Brian Roesler
---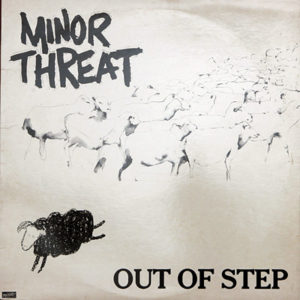 12. Minor Threat – Out of Step
(1982; Dischord)
A tense and terse hardcore punk masterpiece, Out of Step is Minor Threat's only true album in concept and scope. Lyrically and thematically it represents almost a comprehensive ethos of the hardcore scene (and by extension its straight-edge lifestyle), for better or worse. Its fluidity is just as impressive as its precision balanced alongside inherent aggression. This is anger that is warranted, channeled and condensed into a comprehensive hardcore punk experience. – Brian Roesler
---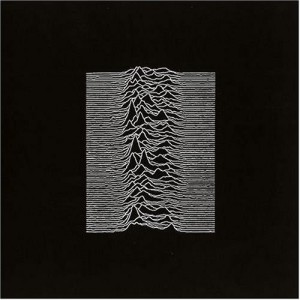 11. Joy Division – Unknown Pleasures
(1979; Factory)
Not only did this album boast artwork that launched 1,000 shirts, Unknown Pleasures is also the only Joy Division album released during lead singer Ian Curtis' lifetime. Their debut album, Pleasures was a new breed of punk rock, introducing darker motifs with themes of paranoia, phobias, and discomfort all too prevalent. Many of the tracks read like punk-infused dirges, leading us deeper into the melancholia of Curtis' mind. The post-punk masterpiece is invigorating with each listen, with both the music and the artwork leaving quite a legacy—"joyplot" was actually introduced as a term in April 2017, representing statistical data graphed to resemble the album cover. – Virginia Croft
---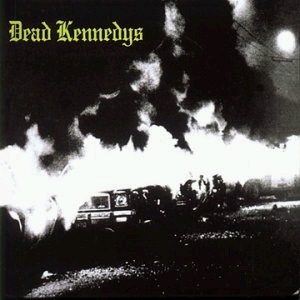 10. Dead Kennedys – Fresh Fruit for Rotting Vegetables
(1980; Alternative Tentacles)
Much of what constitutes the sound of this genre has been filtered through the garages and basements of America's coasts, as well as the flats, squats, pubs and universities of the UK. That one of the genre's defining releases lifts liberally from the surf rock of California's extreme beach edge and the rockabilly of Southern and Midwestern honkytonks is rebellious in itself—punk on top of punk.
It's a chance encounter, to be sure: As Jello Biafra joined up with what would become Dead Kennedys in San Francisco, he and his new bandmates discovered he couldn't play guitar. Instead, he would hum and sing what he thought the music should sound like behind his lyrics, and the players would build compositions from there. The results have punk's anger, but there's a particular chug in Klaus Flouride's bass and twang in East Bay Ray's guitar that set up rhythmic noise in songs like "Holiday in Cambodia" before crashing down around listeners' ears come chorus time.
The chaos is magnified by Biafra's brand of sardonic humor. Let's root for nuclear war as a tool of the privileged! Let's celebrate the excesses of Fat Elvis and Las Vegas by covering his song about the city! Let's lynch the landlord! Biafra seemed to dare, even hope, that as many people would misinterpret his satire and sarcasm as would celebrate it. That epitomized anarchy. Dead Kennedys and Biafra solo would only register rare blips on society's radar as years and decades passed, but Fresh Fruit for Rotting Vegetables remains a towering monument to snide critique informed by Jonathan Swift, Johnny Cash and Joey Ramone. – Adam Blyweiss
---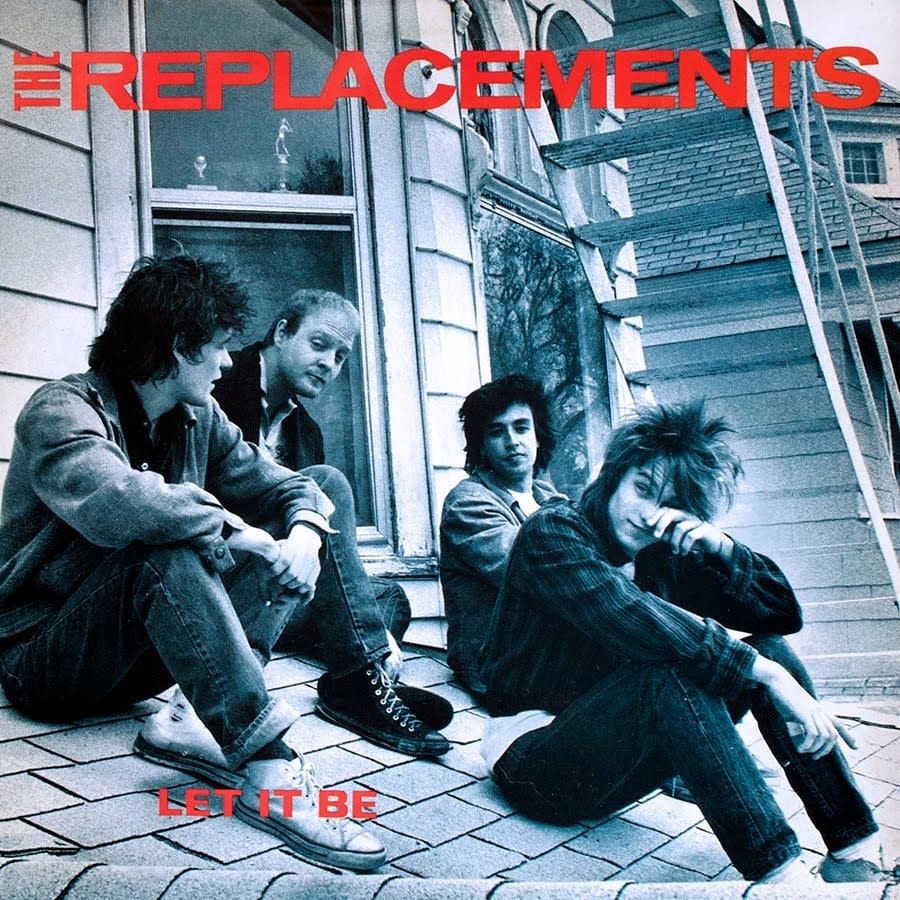 9. The Replacements – Let It Be
(1984; Twin/Tone)
The better of the two albums with this title (fight me, nerds), The Replacements' fourth album and last on Twin/Tone before jumping to Sire is punk more in its shattering of norms for American bands of the 1980s than in the strict parameters of its sound. Let It Be's two "punk-est" songs are probably its worst ("Tommy Gets His Tonsils Out" and "Gary's Got a Boner," both immensely entertaining despite suffering by comparison to the rest of the album). Rockabilly, country, Tin Pan Alley ("Androgynous," a wonderful song ahead of its time in over a half-dozen ways) and glam rock are all explored here. This mix of styles is essentially the Bible for many of today's bands loosely referred to as "punk": Beach Slang, Diarrhea Planet, Pup, FIDLAR, et. al.
What resonates most about Let It Be is its commitment to depicting the fun and anger and glee and awfulness of adolescence. Those feelings are key components of punk. Sometimes it's delightful, like the love songs "I Will Dare" and "Favorite Thing." Sometimes it's bitterly sad, like the midtempo rocker "Unsatisfied." And if you want to tell me a song's ever portrayed being a confused-ass teenager better than "Sixteen Blue," I'm all ears, but I don't fucking believe you. – Liam Green
---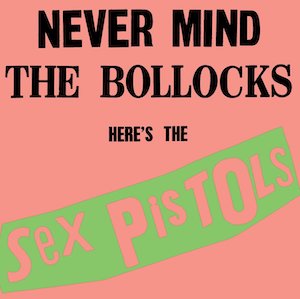 8. Sex Pistols – Never Mind the Bollocks Here's the Sex Pistols
(1977; Virgin)
The archetypal British punk album of the '70s has a complicated history. Screaming out of the London underground, Malcolm McLaren inked a deal with A&M Records in early 1977. The Pistols recorded "God Save the Queen" and a few other tracks before being dropped following an incident involving new bassist Sid Vicious smashing a toilet bowl and tracking blood through A&M's offices. The same attitude that made them so attractive also made them impossible to work with. Eventually, they signed with Virgin and completed the album. Although he only played on one track ("Bodies"), Vicious remains the face of the Sex Pistols' legacy.
The first single, "God Save the Queen," officially reached number two on the UK charts despite—or because of—censorship and protests. When Bollocks was finally released, it landed the top spot on UK album charts. Steve Jones' chord progressions can be found not only in punk, but in every genre of rock music that followed. Bollocks is an essential record in any collection. – Chad Gorn
---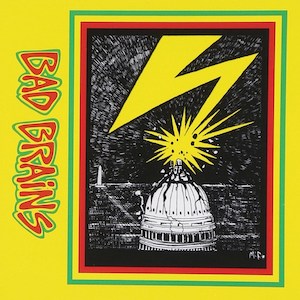 7. Bad Brains – Bad Brains
(1982; ROIR)
The gentleman's handshake between punk and rap was not the only overlap of fierce "white" and "black" music during the late 1970s and early 1980s. Punk then also explored fertile ground in the Caribbean; reggae was outfitted with boots and braces to embolden ska and oi, and The Clash would use it to soften their work in subversive fashion. ("The Guns of Brixton," anyone?) Yet take away Bad Brains' temporally immediate novelty as a black band in the nascent hardcore punk scene. Take away as well their full-throated support for reggae, not just inspired by Bob Marley but literally taking over where he left off on music's grand calendar. You are left with a quartet banned in D.C. yet embraced everywhere else for their virtuosic flexibility and primal momentum. Lead vocalist H.R. could destroy you with a horrorshow wheedle, rapid-fire rap or island-inspired melody—"Sailin' On" and "Don't Need It," which open this glorified demo tape, contain all three in the span of three minutes. Dr. Know's guitar and the Darryl Jenifer/Earl Hudson rhythm section, meanwhile, play music that always feels like it's a second away from falling apart but never quite does, from the already-loose skiffle of cuts like "I Luv I Jah" to the metallic speed of "Big Take Over" and "Pay to Cum." Love sees no color? Neither do anger, unity and, in its best moments, rock. – Adam Blyweiss
---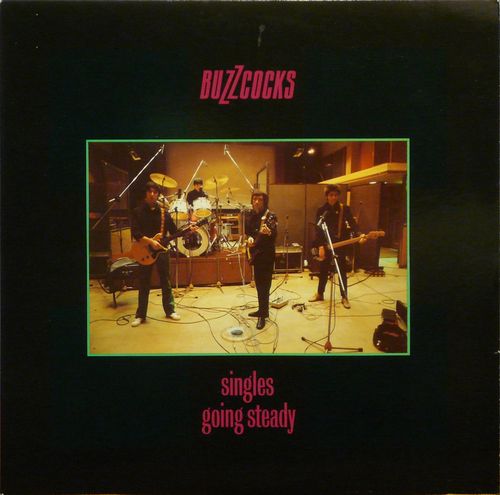 6. Buzzcocks – Singles Going Steady
(1979; IRS)
"Pop-punk" is a tainted phrase. There's no discussion of the genre that doesn't eventually devolve into the black-mold-like growth of Disney-approved mallrats, but the irony of it is that all punk is pop. The Ramones? Pop. The Clash? Pop. And The Buzzcocks? Damn right they're pop. Manchester's Buzzcocks were arguably the poppiest of punk's first wave, pushing big hooks and big melodies forward while keeping their guitars razor sharp and their attitude unchained. It's for this reason that the band also issued the first great singles collection in punk rock, Singles Going Steady, whose 16 tracks are so perfectly stacked that it outpaces any of their proper studio albums as the definitive Buzzcocks release. More than that, it's sequenced in such a way as to showcase the band's evolution as songwriters, from the raw sexual frustration of "Orgasm Addict" on up to the power pop perfection of "Ever Fallen In Love" and clever incorporation and interpretation of riffs by The Stooges in "Something's Gone Wrong Again" and former Buzzcock Howard Devoto's Magazine in "Lipstick." Singles Going Steady is a document of punk's best melodicists, perfect from the get-go but always reaching toward more clever, sophisticated and self-aware heights. – Jeff Terich
---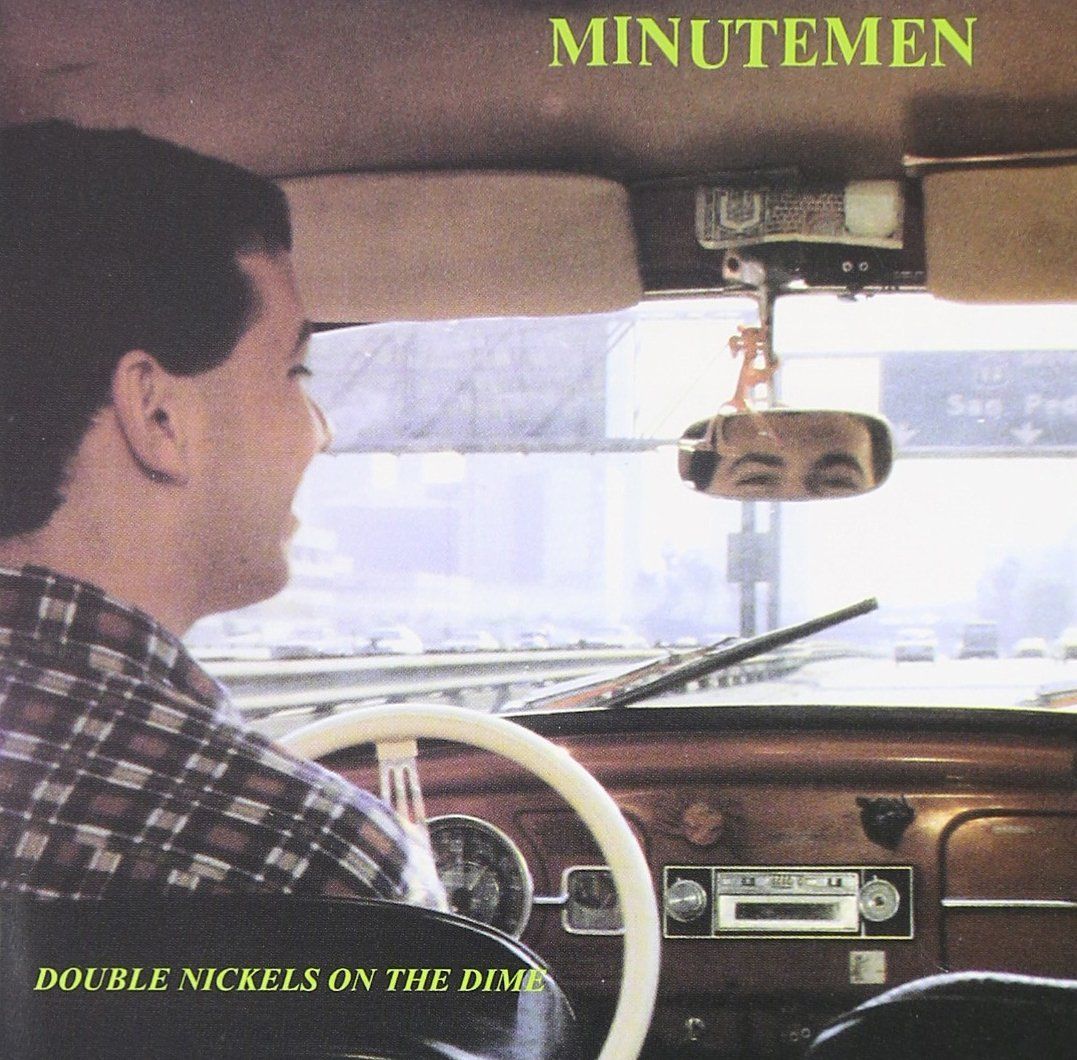 5. Minutemen – Double Nickels on the Dime
(1984; SST)
It is punk's great irony that one of its crowning achievements is an album that shakes off any traditional expectations or tropes associated with the genre. By 1984 punk was caught between a million places and ideas, and was beginning to spread itself thin. D. Boon and Mike Watt rejected the tug of war and made their own kind of punk. Double Nickels On the Dime is absolutely everything. Jazz, avant garde outer-limits rock, radio rock, post-punk.
Legend goes that the boys were ready to release a single album that would follow in the tradition of their previous work. However, after hearing Husker Du's double album Zen Arcade they reentered the studio so overflowing with creativity an entire second side was born. That scattershot mess of ideas ultimately serves as the perfect representation of what punk can and should be. Free from constraint, full color and grey, angry and joyous. Punk's past, present, and future is all here.
Tongue in cheek or not, the now famous "our band could be your life" serves as the album's enduring mantra. Rightfully so, this is the kind of art that can consume your life and open your mind. They say they learned punk rock in Hollywood and were fucking corndogs. They were always Bob Dylan to me. – Wesley Whitacre
---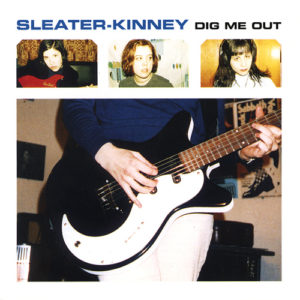 4. Sleater-Kinney – Dig Me Out
(1997; Kill Rock Stars)
Every time I put on my copy of Dig Me Out, I feel significantly more empowered. Maybe it's the gritty sound Sleater-Kinney mastered, or the lyrics that induce a feeling of "finally, somebody understands," but the three-piece's third album was a transformative moment for punk. The album signified a new level the women had reached, as well as being an expression that they had had enough of a partriarchal society—like on "Heart Factory," when Corin Tucker sings, "Find me out, I'm not just made of parts / Oh, you can break right through this box you put me into." Throughout the album, which was drummer Janet Weiss' Sleater-Kinney debut, it is clear that these women would not let their struggles define them, instead transforming them into cathartic anthems. In fact, the band used the album to jab at the media's unnecessary attention paid to their personal lives toward the end of Tucker and Brownstein's romantic relationship. With the lyric "Don't say another word about the other girl," "One More Hour" was the band's response to an article published in Spin that mentioned the relationship (and publicly outed Brownstein), which was a source of personal frustration. Dig Me Out spoke out for those who didn't have the same outlet, raising questions and demanding answers from a sexist society. – Virginia Croft
---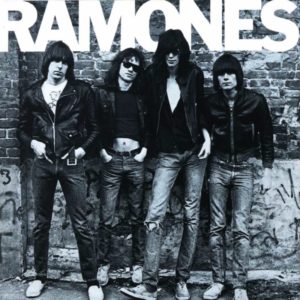 3. Ramones – Ramones
(1976; Sire)
No band is as synonymous with American punk music as the Ramones, four CBGB regulars from Queens who adopted fictitious surnames before unwittingly starting a musical and cultural revolution. The band's self-titled album, released in 1976, streamlined rock elements, paring them back to their absolute core: a few chords, a distinct melody and plenty of attitude. With quick tempos and simplistic, often goofy lyrics, the Ramones laid the blueprint of punk for decades to come. Despite their often less-than-two-minute run times, songs like the opening track and single, "Blitzkrieg Bop," as well as "Judy Is a Punk" and "Now I Wanna Sniff Some Glue" possess serious staying power due to their memorable absurdity and infectious intensity. Likewise, the band's distinct greaser-indebted jeans-and-leather-jacket getup helped foster an image of New York City cool that paired incredibly well with their loud and fast sound. – Andy Barton
---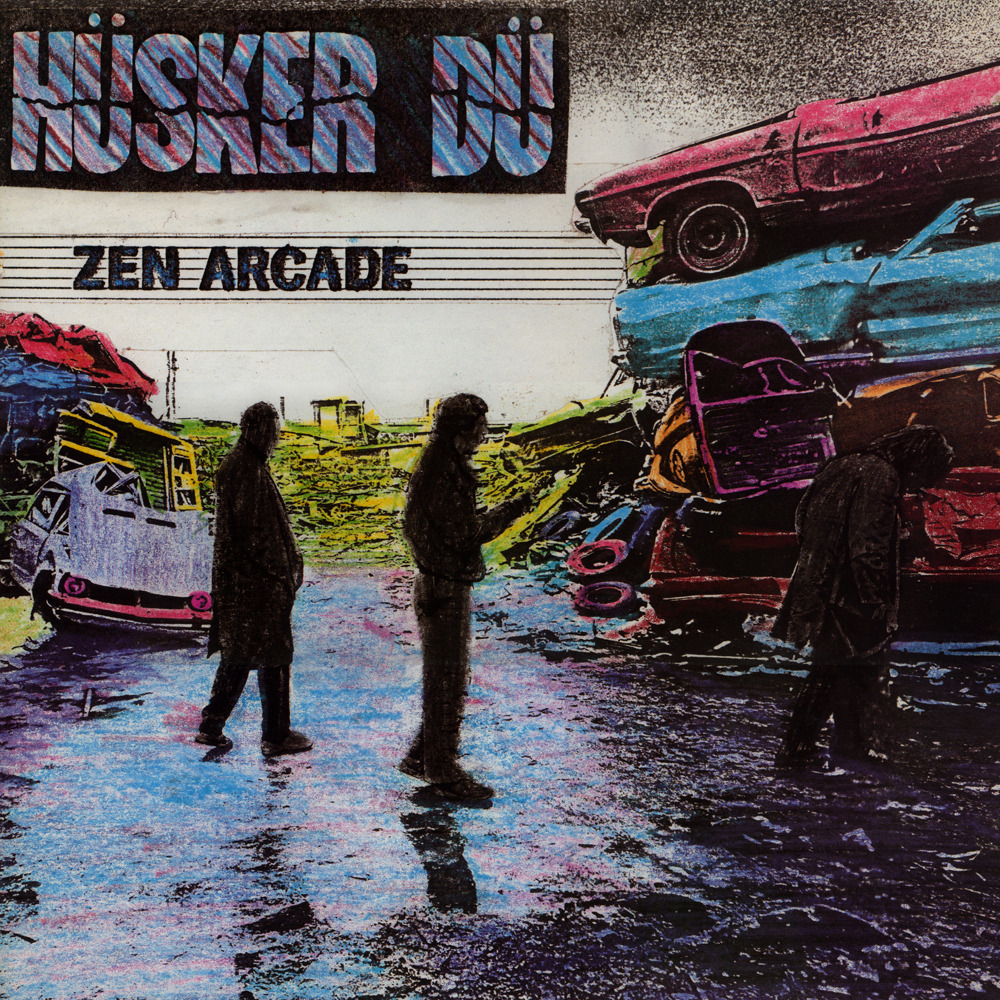 2. Hüsker Dü – Zen Arcade
(1984; SST)
Hüsker Dü's sprawling sophomore opus yielded no singles prior to its release. Bob Mould and company sought to present Zen Arcade as a whole. Constructed as a subtly scripted concept album, Zen Arcade follows the story of a young boy escaping the confines of a broken home, only to be greeted by an even more cruel and unwelcoming outside world. The album bends and breaks the limits of hardcore punk, with Hüsker Dü weaving new and unfamiliar styles into progressive and novel ideas. The band ties elements of experimental psychedelia ("Tooth Fairy and the Princess," "Dreams Reocurring") with atmospheric piano interludes ("One Step at a Time," "Monday Will Never Be the Same") between varied traces of jazz, folk and pop. Hüsker Dü's experimentation would certify Zen Arcade as not only a touchstone in hardcore punk, but a massive influence across a wide range of genres, becoming pivotal in the creation and rise of the alternative rock genre. With 21 out of the 23 tracks recorded on the first take (except "Something I Learned Today" and "Newest Industry"), it's easy to pin the double LP as a testimony to arguably the band's most fertile and productive creative periods of their lives. – Patrick Pilch
---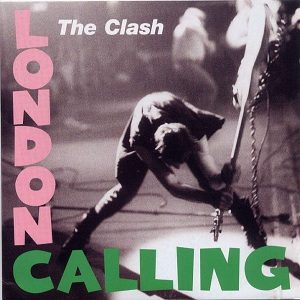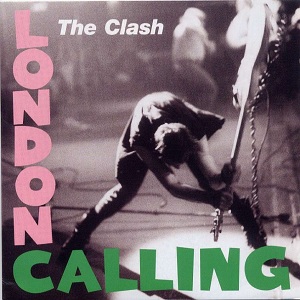 1. The Clash – London Calling
(1979; CBS)
The greatest punk album of all time was made by a band trying to escape punk. Not its intent, force or even attitude, but its implied restrictions and captivity by fundamentalists. The Clash had gently expanded their scope on their second album Give 'Em Enough Rope, but on London Calling they blew everything apart: styles, dynamics, vantage point and subject matter.
Joe Strummer and Mick Jones linked punk's outlaw imagery with that of other historical and mythic outlaws: career criminals ("Jimmy Jazz"), Jamaican rudies ("Rudy Can't Fail"), Montgomery Clift ("The Right Profile") and Stagger Lee ("Wrong 'Em Boyo"). They shook off punk's external aggression to sing about characters with heartbreaking conflicts ("Lost in the Supermarket," "The Card Cheat"). They sought to speak to history ("Spanish Bombs," bassist Paul Simonon's "The Guns of Brixton") even as they knew we were probably doomed to repeat it anyway ("London Calling," "Clampdown"). They called out vulnerabilities to a crowd that might not have realized they were talking about some of them ("Hateful," "Death or Glory," "I'm Not Down"). They also did a love song ("Train in Vain").
London Calling rejected the purist punk directive by infusing other styles with The Clash's mental approach. No other punk band would have used disco the way the Clash did in "Lost in the Supermarket"—most would have made it a parody, but the Clash used it for a character portrait both hilarious and a little sad. The reggae turns on "The Guns of Brixton" and "Revolution Rock" hinted about their eventual globalist approach, and the '60s pop touches of "The Card Cheat" and "Lover's Rock" showed they knew enough about pop songwriting to ignore its dumbest rules. When most punk bands at the time showed a resistance to other styles, on London Calling The Clash sought to find punk elements in as many genres as they could.
The Clash would go even further afield with Sandinista! and Combat Rock, both of which were fascinating builds on their legend. But London Calling remains the strongest statement yet on punk's universality, and it even gave mainstream rock a surprise gift as well. – Paul Pearson
---
Support our Site—Subscribe to Our Patreon: Become one of our monthly patrons and help support an independent media resource while gaining access to exclusive content, shirts, playlists, mixtapes and more.