1994: The Year That Beats Broke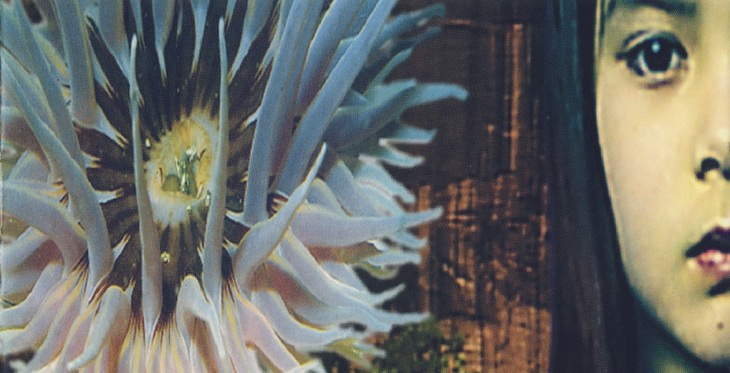 Twenty years ago, the music industry presented listeners with a seemingly unprecedented range of sounds: mesmerizing big pop and AOR rock, combined with a string of debuts, seasoned releases, and cult classics lifting college/alternative/modern rock up from the underground. Discussions rage, and are spreading, about how in retrospect 1994 may have been music's Best Year Ever. A few weeks back I saw the headline come over the new transom wire that is Facebook: "Dummy Turns 20." That is to say, it's now been 20 years since Portishead's debut album defined music's trip-hop genre. It wasn't the first such album anniversary I had personally noted in 2014, and with my writing and DJ experiences in mind I started to try to research just how important the year might have been to rhythmic musics.
You could certainly argue that some year in the 1970s or 1980s pushed all manner of synthesized music into the public consciousness. Really, though, it feels like only one or two at a time out of Krautrock, New Wave, disco, house, techno and rap ever dominated a single year. Some subgenres had great years on either side of 1994, as well. Hip-hop had a monstrous 1990, for example. Radio made room for baggy Madchester music in 1991, industrial music blew up in 1992, and big beat dominated screens and speakers in 1997. But with enough roots, extensions, and masterpieces of all of these and more, we can certainly apply "it was 20 years ago today" to the oontz-oontz-oontz of 1994, as it reflected a true subset of music's whole. Yet before we address the year's best beats, we have to acknowledge what they were up against.
The Europop of ethnic clubs from Brooklyn to Puerto Rico, trying hard to channel ABBA and reanimate disco, ended up co-opted by America's douche class as famously lampooned in the Roxbury universe of Saturday Night Live. Some songs had enough momentum to linger from 1993, while other new singles popped up like epidemic hotspots throughout 1994. You know the names, although you wish you didn't: Ace of Base, The Real McCoy, Rednex, La Bouche, Reel 2 Real, even artists you thought knew better like Crystal Waters and Gloria Estefan. They sold boatloads, made a mint, and filled dance floors, but there's no accounting for taste. This was also the year Los del Rio first stuck "Macarena" on an album; the well-known Bayside Boys remix and attendant dance craze still lurked in 1995's shadows. Mainstream club drivel wasn't (and isn't) going to disappear. The only option? Containment.
If there was an "alternative" ubiquitous enough to grab attention from 1994 electronic music pop trash, it was probably the flailing, furious Trent Reznor. After the beepy success of Pretty Hate Machine and the scorched-earth metal of Broken—both largely recorded as clandestine, DIY affairs—his Nine Inch Nails outfit finally had time, money, a studio, and label support to really work out the kinks in his psyche. The March 8 release of The Downward Spiral began a coming-out party for NIN and Reznor that lasted the rest of the year, the sizzle finally dying down after the 1996 Outside Tour he co-headlined with David Bowie. The album's peak position at number two on the Billboard chart cemented for industrial music a front-of-mind position with listeners at large. It led a yearlong charge of similar anger full of martial chants, primal screams, and synthetic production, including the expanded Naive/Hell to Go reissue from KMFDM (March 1) and important debuts from Korn (October 11) and Marilyn Manson (July 19).
Reznor was the public face of another trend that exploded in 1994: frontline involvement of electronic music in the world of traditional music festivals. There aren't many iconic visuals and sounds from that year's 25th anniversary commemorative Woodstock Music Festival (August 12–14), but of those that do exist many come from Nine Inch Nails' brutalist set, played with the band covered in mud. NIN's hot August night—as well as the Ravestock event that helped open the weekend—suggested beats could support and headline festivals based on and expanding beyond Eurocentric rave culture. This year in fact saw the start of a number of electronic-based fests which remain vibrant to this day: an early version of Dance Valley in The Netherlands, Sonár in Barcelona (June 2–4), and Germany's Time Warp festival (November 26).
Reznor was also involved in one of two projects to [re]define the "mix" as we know it. In a year that resulted in a fistful of groundbreaking movie soundtracks capable of being canon, Pulp Fiction among them, Reznor was brought on as producer of the musical environment for Oliver Stone's Natural Born Killers (August 23). Stitching together everything from gangsta rap to gravelly bards, the hallucinogenic album fell somewhere between mixtape, score, and sound collage, unlike anything heard before in the genre. Where he drove like a sonic maniac, British DJ Paul Oakenfold showed how to stay in your lane. Oakenfold spent 1994 incorporating the flowing trance music of the dance scene in Goa, India into his tracks and mixes, closing the year with a two-hour DJ set for BBC Radio 1 called the "Goa Mix" (December 19). It merged styles of a like hypnotic mind, with heretofore unknown trance tracks connected by soundtrack scores and a few well-known, wide-ranging Brits from Goldie to Dead Can Dance. It helped pin both Goa trance and Oakenfold to electronica's map for good.
Don't think for a second, though, that Trent Reznor was tied to every trend or was the only one with fingers in multiple digital pies in 1994. "That was the year that was" for Richard D. James, for one thing, best known as Aphex Twin but truly untethered by any record label or nom de plume. The summer saw him release EPs as both GAK (June 6) and AFX (July 1), while an Aphex Twin Classics compilation (December 1) completed your holiday shopping, but it was the front half of 1994 that really mattered. James worked on a self-titled album under his Caustic Window alias, a lovely collection of warm, wobbly techno that was shelved and thought lost until revealed by a Kickstarter campaign this year. But then came the game-changing Selected Ambient Works Volume II (March 7), defining James especially under his Aphex Twin name as a master manipulator of genre and technology, making atmospheres as dark, challenging, and moody as they were beautiful.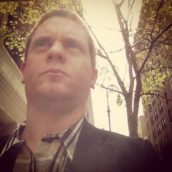 Adam Blyweiss
Adam Blyweiss is associate editor of Treble. A graphic designer and design teacher by trade, Adam has written about music since his 1990s college days and been published at MXDWN and e|i magazine. Based in Philadelphia, Adam has also DJ'd for terrestrial and streaming radio from WXPN and WKDU.