In recent years, jazz has consistently been a source of the most thrilling and innovative new sounds, and 2021 was no exception. This year, heralded by a landmark release from a contemporary electronic musician with a saxophone legend, we saw a trend of more atmospheric jazz with electronic elements, but that alone doesn't tell the story of what was happening in jazz this year, which also saw intimate solo recordings, veterans hitting their stride, upbeat protest records and compilations of exciting sounds from local scenes. These are the best jazz albums of 2021.
---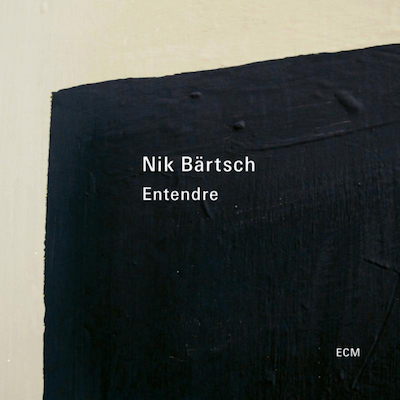 Nik Bartsch – Entendre
Swiss pianist and composer Nik Bartsch somehow combines Bartok and Corea in a mesmerizing display of the ivories. Most of the tracks are titled "Modul" with a number in sequence attached. This sort of avant garde naming (think Rothko or Kandinsky) implies the idea that these compositions are improvisations worked and reworked and worked again. Calm but urgent at times, Entendre is a meditation, a song, a frame of mind gifted to the listener. Though ECM Records files it under "Jazz", Bartsch is working heavily within the European school of 20th century composers, and this ultimate collision and mix is superbly articulated and blended. – Konstantin Rega
Listen: Bandcamp
---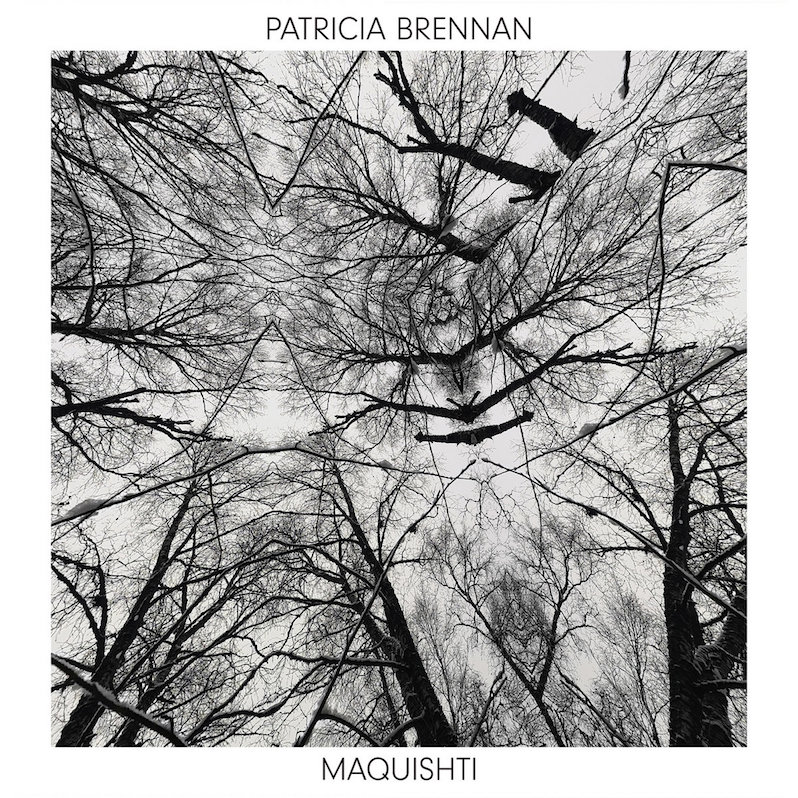 Patricia Brennan – Maquishti
Every year that we chronicle the best jazz, there are albums that will inevitably challenge our perception of jazz itself. Patricia Brennan's Maquishti is one of those records if only because it's so sparse and spectral, a work of haunted atmosphere and open space as much as performance itself. Brennan, who teaches in two university jazz programs in New York and has performed with Vijay Iyer and Ambrose Akinmusire, delivers a solo vibraphone album that's gorgeously stark and enigmatic in its presentation. Where vibraphone giants of the jazz canon like Bobby Hutcherson would sometimes swing a mallet with intensity, Brennan almost floats over the vibes like a ghost. These 12 pieces are soothing yet slightly unsettling, accessible yet mysterious—a puzzle well worth getting tangled up in. – Jeff Terich
Listen: Bandcamp
---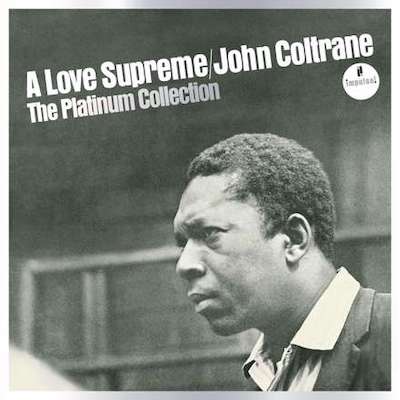 John Coltrane – A Love Supreme: The Platinum Collection
Fifty-six years after its initial release, Coltrane's A Love Supreme goes platinum. With 30 tracks of timeless music, this expanded version of the album is huge (over three hours) and follows in the push to uncover and rediscover Coltrane's backlog (think Blue World and Both Directions at Once). Originally recorded in a single session in late 1964, Coltrane enlisted drummer Elvin Jones, pianist McCoy Tyner, and bassist Jimmy Garrison. The collection is massive in musical talent and in masterful composition—featuring two live sets (including A Love Supreme: Live in Seattle) and studio reference masters. He's a legend for a reason. – Konstantin Rega
Listen: Spotify
---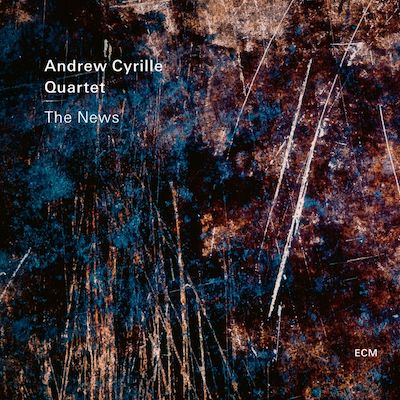 Andrew Cyrille Quartet – The News
Andrew Cyrille builds on his jazz legacy with The News, which finds him joined by legendary guitarist Bill Frisell, bassist Ben Street, and, a latecomer to the project, David Virelles on piano. The album delivers new takes on some old compositions, making them practically new as a result. With a dreamy sound and space for each musician to improvise, The News is simple yet refined. Communicating expertly with his fellow bandmates, Cyrille drums away, always leading the group from the background—and yet still very much the heart and center of what makes this release so wonderful. – Konstantin Rega
Listen: Spotify
---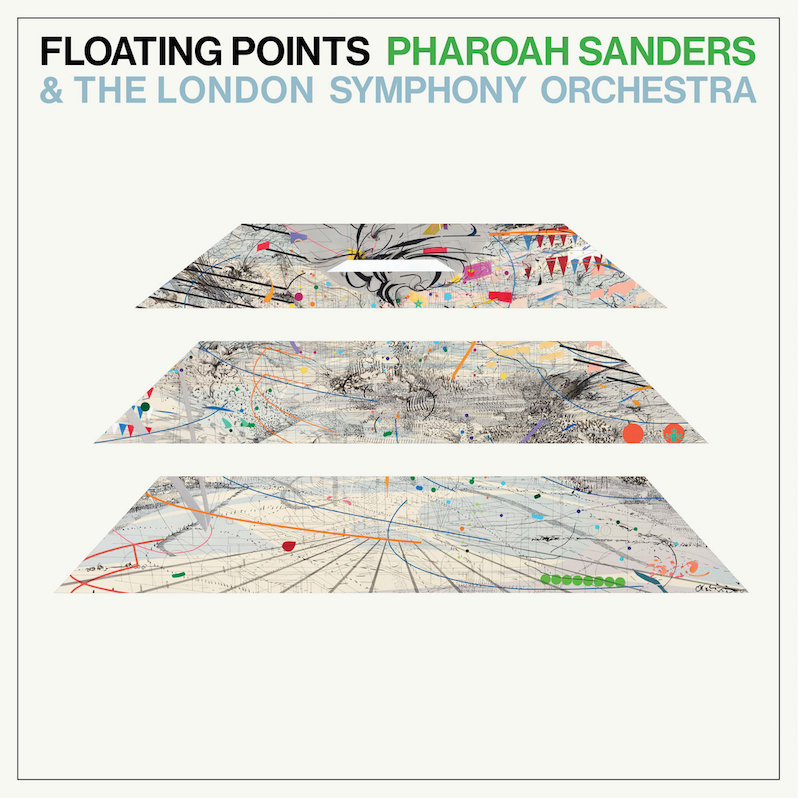 Floating Points, Pharoah Sanders & The London Symphony Orchestra – Promises
Pharoah Sanders has made music that's intense and dissonant and he's made music that's melodic and accessible, but nothing ever so gentle and spacious as this inspired collaboration with British producer Floating Points and the London Symphony Orchestra. Promises is a nine-part suite meant to be heard in sequence—you can listen to individual tracks though it's a little like listening to Music for 18 Musicians as individual tracks, it might feel as if it's missing the overall picture. But give yourself those 46 minutes to do so, because it's a beautiful and gracefully performed piece of music that finds Sanders delivering an understated yet breathtakingly beautiful lead over a recurring keyboard motif and the orchestra's subtle rise beneath. It's a collaboration that few of us ever would have thought to put together prior to now, but now that it's here, one that feels as if it was destined to happen. -Jeff Terich
Listen: Bandcamp
---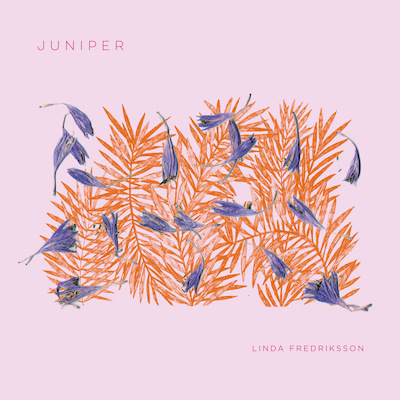 Linda Fredriksson – Juniper
The creativity and sheer volume of work that's come out of the Nordic jazz network isn't news to anyone with an ear to improvised music over the past couple of decades, but despite having played in over a half-dozen groups, saxophonist Linda Fredriksson only this year released her debut album under her own name. The Finnish artist weaves in between emotionally expressive performances and a haunting restraint, often accompanied by a subdued and hypnotic electronic backing, like on the chilly noir pulse of "Nana – Tepalle." At times Fredriksson's compositions even veer toward the Badalamentian terrain of darkjazz, but never in a campy or overbearing way. This isn't music about aesthetic above all, but of stunning, subtle expressions of feeling. – Jeff Terich
Listen: Bandcamp
---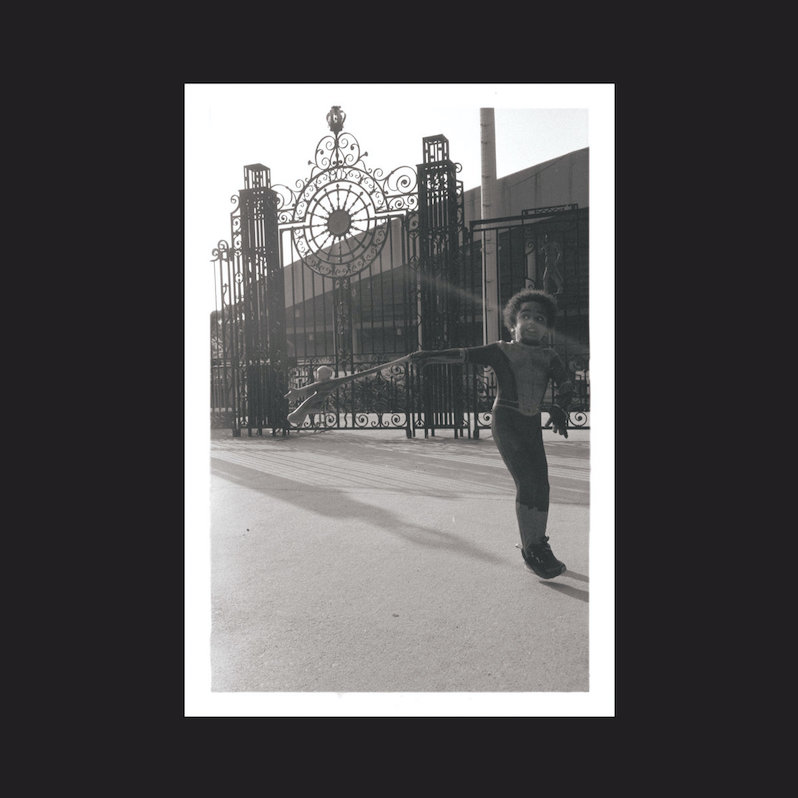 Irreversible Entanglements – Open the Gates
Irreversible Entanglements' music is less fusion than a conversation—between jazz and spoken-word poetry, between the grounded and the cosmic. Where last year's Who Sent You? saw the Philadelphia jazz group focused primarily on the street level, offering up an intellectual but deeply physical set of compositions, Open the Gates aims for something higher beyond our atmosphere, its compositions more expansive and ever-changing, Moor Mother's poetry even more vast in its connections between the earthen and the astral, the observable and the metaphysical. As their longest album, Open the Gates demands a certain level of patience and curiosity, all of which paid back with interest via music that's both immersive and contemplative. Because, ultimately, the listener is one of the most crucial participants in that conversation. – Jeff Terich
Listen: Bandcamp
---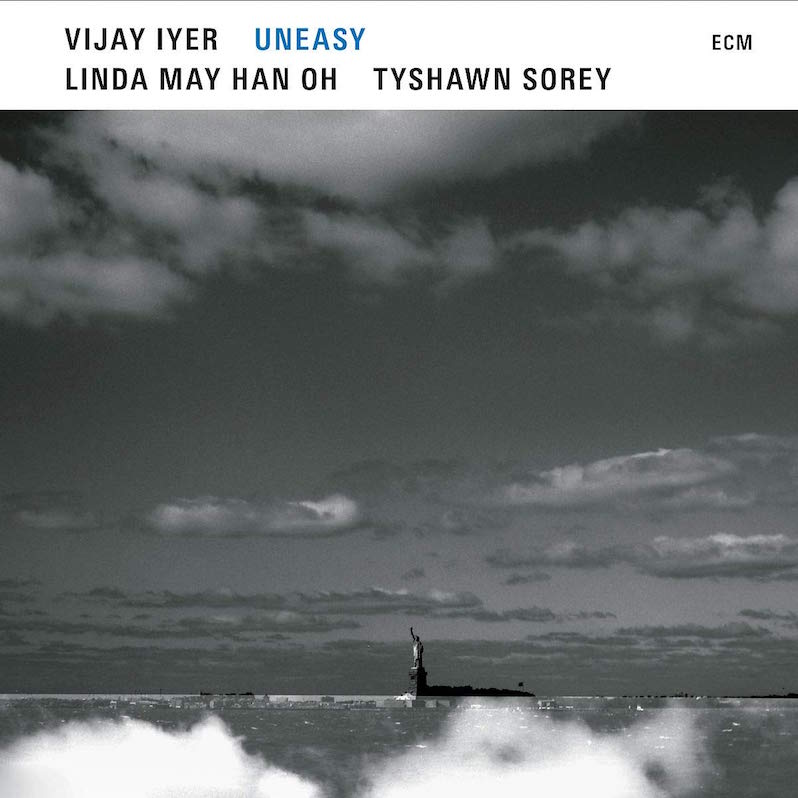 Vijay Iyer – UnEasy
Recorded at the end of 2019, Vijay Iyer's UnEasy finds the acclaimed pianist joined by bassist Linda May Han Oh and drummer Tyshawn Sorey as part of his new trio. Featuring many of Iyer's own compositions, the album is a sort of backlog, or, as Iyer puts it, a "curation" of past pieces given new life with this new group. With some of the tracks concerning civil rights ("Combat Breathing") or the humanitarian crisis ("Children of Flint"), it's perhaps best to think about UnEasy as a form of recovery, a way to relive past experiences through music and rework them—to recognize and assess them again. UnEasy shows a new trio with the abilities of one that has been playing for years. – Konstantin Rega
Listen: Bandcamp
---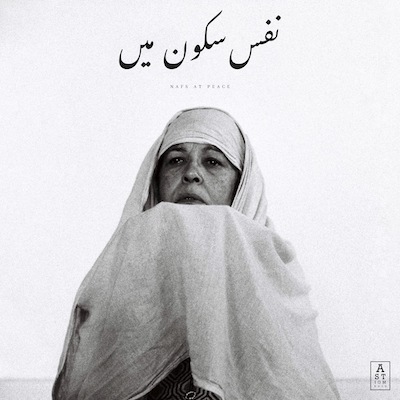 Jaubi – Nafs at Peace
Pakistani group Jaubi's name is an Urdu word that, roughly translated, means "whatever"—a fitting smirk at their own genre fluidity and curiosity as musicians and fans of music themselves. Four years ago they garnered critical attention with a tribute to the late J Dilla, and their full-length debut Nafs at Peace reveals a stunningly diverse range of sounds that combine jazz with hip-hop, Hindustani classical music and at times a prog-like fusion. Whirlwinds of sarangi and tabla crash up against a deeply funky backing, while Latarnik's twinkling synths occasionally evoke the balmy summer groove of g-funk. "Whatever" isn't an expression of indifference, but of openness—an anything-goes kind of spirit that shows their instincts and whims can only lead them somewhere spectacular. – Jeff Terich
Listen: Bandcamp
---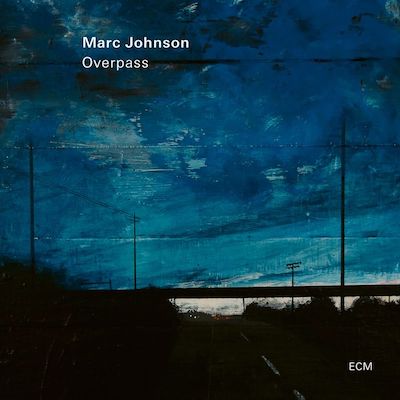 Marc Johnson – Overpass
Being single is a lonely business. But there is power in that isolation, the power of thought and reflection so clearly displayed in Marc Johnson's solo bass album, Overpass. Johnson plays notes with consideration. Each vibration lasts as long or as short as it should; he loves to pause and allow a silence to pervade a piece. Tracks like "Life of Pai" linger. They are never assuming yet are hard to ignore. The tenderness of touch is the true gift at Johnson's disposal. Each string pluck resonates first in the finger, then the string, then outward into the space. A space happy to be filled with such affection and such solitude. – Konstantin Rega
Listen: Spotify
---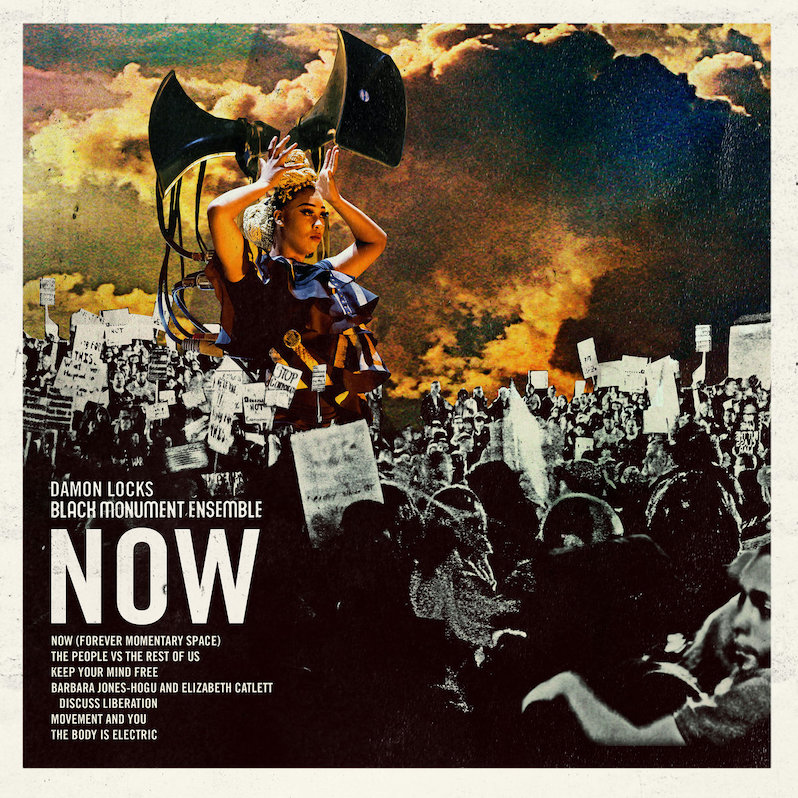 Damon Locks Black Monument Ensemble – NOW
Damon Locks began the Black Monument Ensemble as a solo project, putting samples of Civil Rights-era speeches into the context of beat-driven music, but it quickly grew into a proper Ensemble, featuring clarinetist Angel Bat Dawid, cornetist Ben LaMar Gay, drummer Dana Hall and percussionist Arif Smith, as well as a sextet of vocalists, expanding a good idea into something bigger and even more sonically exploratory. NOW, their newproper studio album, following the live-recorded Where Future Unfolds from 2019, showcases the full potential of the group and its unique fusion, a beat-driven and stratified set of tracks that finds hope, power and spirituality in both hypnotic loops and lengthy avant garde choral jazz pieces alike. – Jeff Terich
Listen: Bandcamp
---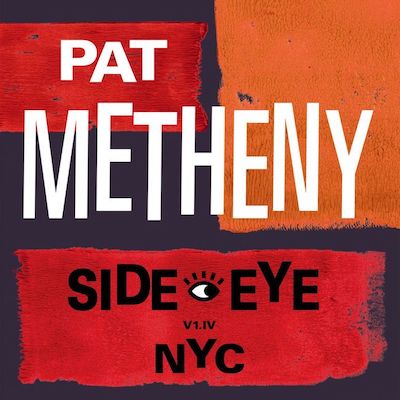 Pat Metheny – Side-Eye NYC
Just when you thought Pat Metheny didn't have any new guitar-playing tricks to learn, Side-Eye proves you wrong. This 2019 live New York recording is classic Metheny with some interesting synth work and electronic sounds added in—not entirely new but showcased a bit differently to some ears perhaps. Tracks like "Bright Sized Life" and "Sirabhorn" take on a new sound with the addition of pianist/keyboardist James Francies. Old repertoire is given new life and will delight and astonish new and old listeners alike. Side-Eye is exceptional. – Konstantin Rega
Listen: Spotify
---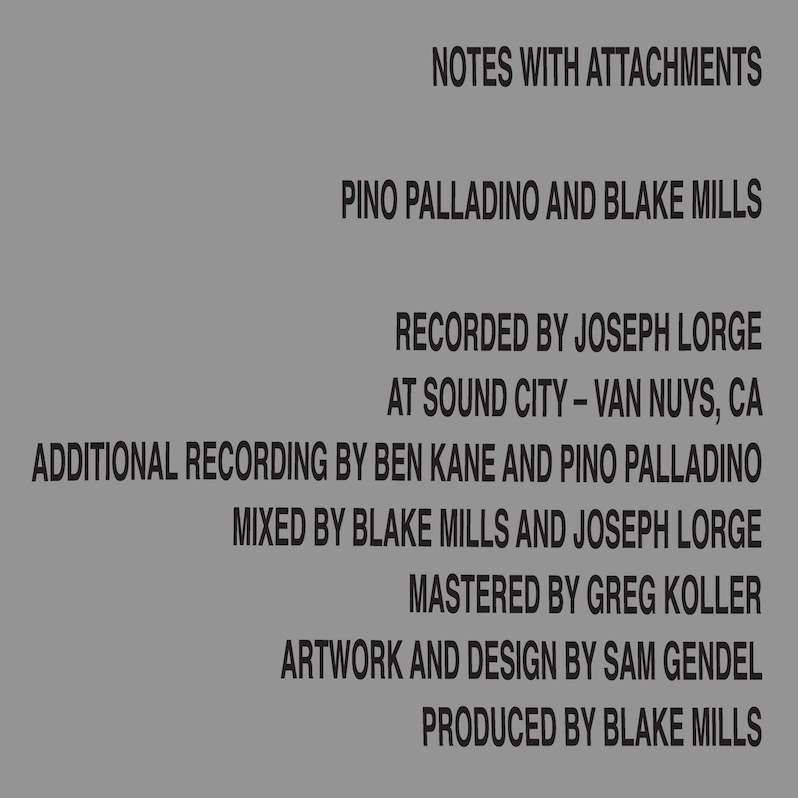 Pino Palladino & Blake Mills – Notes With Attachments
Bassist Pino Palladino and multi-instrumentalist Blake Mills both have pretty incredible resumes, accomplished artists by just about anyone's measure, though neither is necessarily known for their contributions to jazz specifically. And yet, there's a level of grace and groove throughout their debut collaboration Notes With Attachments with a freedom and curiosity from these two musicians that suggests an album like this isn't just within their capabilities but perhaps even overdue. Not everything here scans as jazz on first listen; sometimes it's funk, sometimes it's something more like chamber-folk or even a kind of electro-acoustic hybrid in the vein of The Books. But to hear the magic moments that they arrive upon within any of these diverse and unpredictable jam sessions is to hear an improvisation built on the simple pleasure of playing music itself. – Jeff Terich
Listen: Spotify
---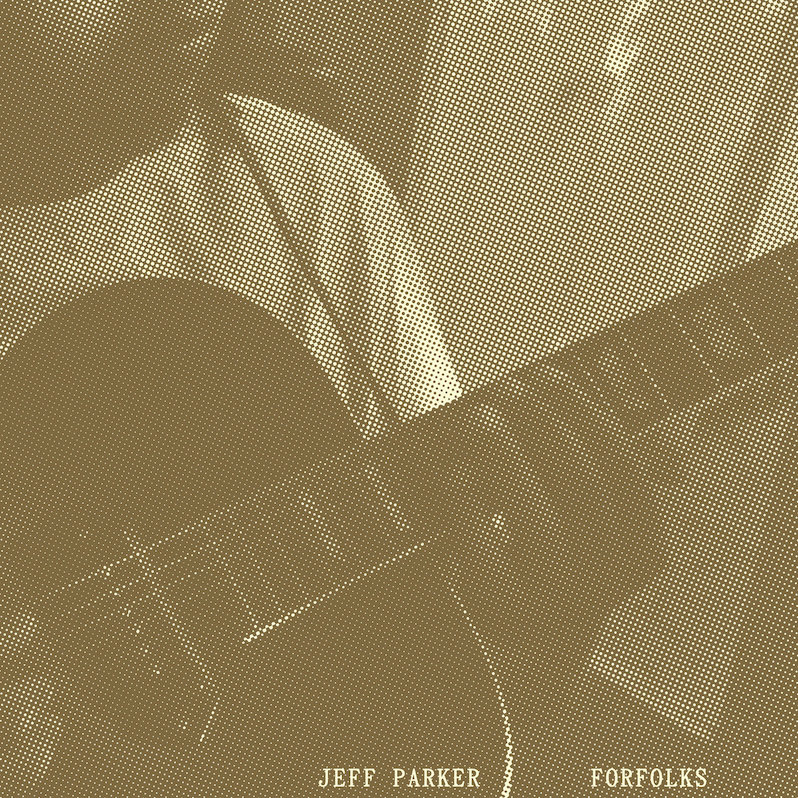 Jeff Parker – Forfolks
Chicago guitarist Jeff Parker made one of 2020's most innovative and endearing records with Suite for Max Brown, a record dedicated to his mother that connected jazz's history—including a heady interpretation of a John Coltrane track—to its knotty and unpredictable future. Forfolks is something at once much simpler and less direct. A record entirely composed of solo guitar pieces, Forfolks is Parker's music at its most intimate and fluid alike, his own performances at times defying the very idea of a solo guitar record. He employs a kind of drone effect in tracks like "Four Folks" and "Ugly Beauty," which at times sounds more like an organ than a guitar, while his plucked harmonics in "Excess Success" provides a twinkling counterpoint to his understated funk. He's his own accompanist, building arrangements without an ensemble, and the results are no less dazzling, Parker turning a stripped-down solo session into one of his most quietly thrilling sets. – Jeff Terich
Listen: Bandcamp
---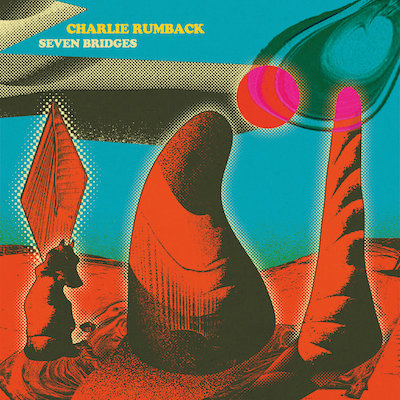 Charles Rumback – Seven Bridges
Charles Rumback's body of work is both ample and sprawling, the Chicago multi-instrumentalist having recorded with guitarist Ryley Walker and folk outfit The Horse's Ha. But while Seven Bridges finds Rumback in the presence of a long list of collaborators, including alto saxophonist Greg Ward and cornetist Ron Miles, it often feels hushed and atmospheric, the myriad members of his ensemble working to establish a kind of spacious and smoky mood rather than to deliver their most bombastic performances. This is a particularly nocturnal sort of jazz, vaporous and precipitated with harmonics, exploring a vibe in negative space and finding the fascinating details therein. – Jeff Terich
Listen: Bandcamp
---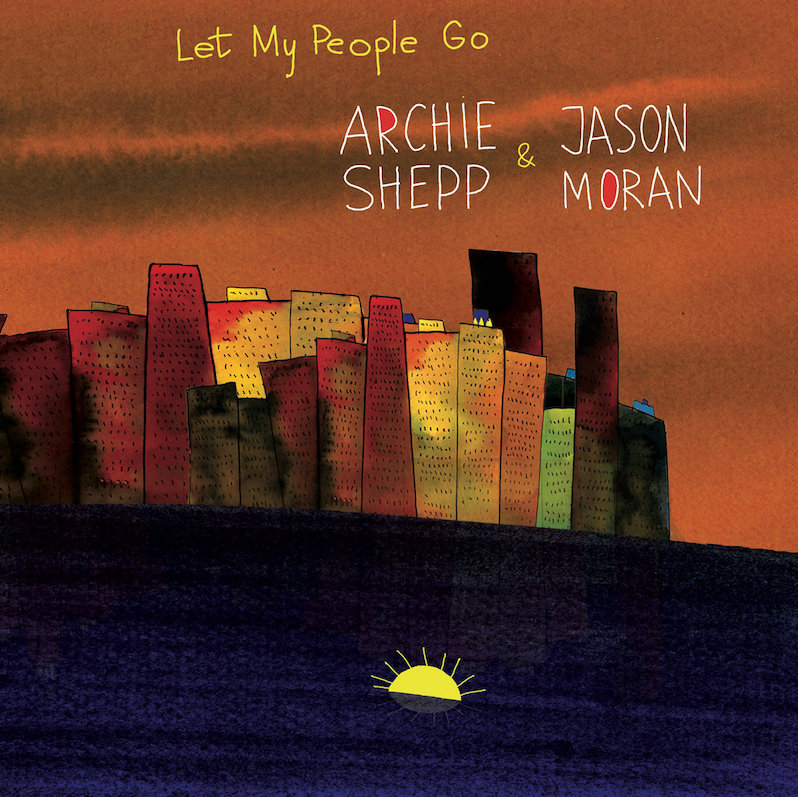 Archie Shepp & Jason Moran – Let My People Go
The magic of jazz is often in bringing together musicians with a unique kind of chemistry who can transform even the most familiar material into something not only novel but transcendent. Archie Shepp and Jason Moran are veterans, lifers, but from different generations—yet on this live collaboration, they're fluent in each other's musical language, this intimate, improvisational conversation built from stark takes on standards and hymns, a work that reflects two musicians with a mastery of their form, stripping it down to something emotionally affecting and deeply soulful. – Jeff Terich
Listen: Bandcamp
---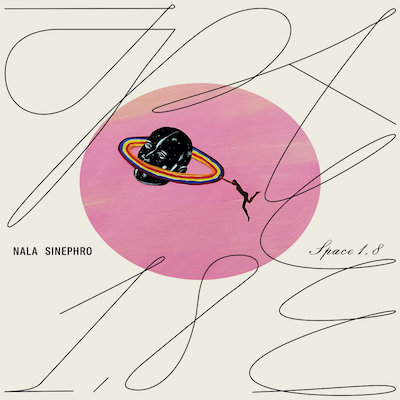 Nala Sinephro – Space 1.8
Twenty two-year-old newcomer Nala Sinephro released her debut album this year via Warp Records—a curious fact that evokes the UK label's history with electronic music. It's also a perfect fit, given the Londoner's fusion between heady electro textures, a lush and immersive atmosphere, and the improvisational language of jazz itself. Sinephro plays both. harp and keys, and she guides an ensemble through deceptively gentle compositions that develop a sense of density and physicality gradually, almost subliminally. As much as electronics play a role in how these eight pieces take shape, they're driven by the hypnotic and physical chemistry of players in the same musical space all embarking on the same astral journey. Where they end up, however, is somewhere far more captivating than inside the walls of a recording studio. – Jeff Terich
Listen: Bandcamp
---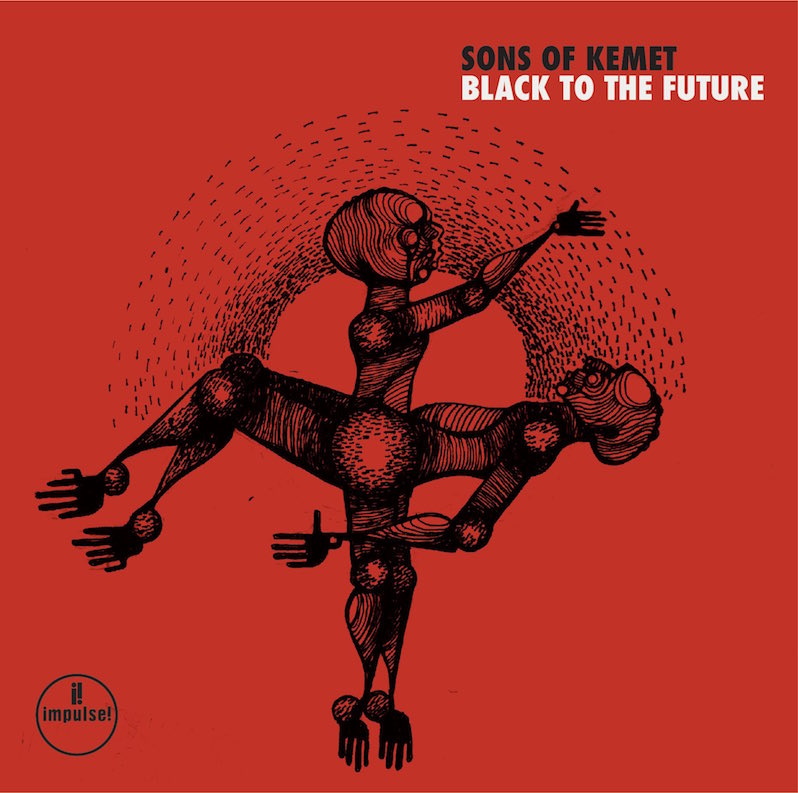 Sons of Kemet – Black to the Future
From the very opening track ("Field Negus"), this vibrant protest album is a cry and a shout for revolution. Pushing further into their funky, spacey fusion of jazz, London's Sons of Kemet explore music and Blackness through their unique musical lens. Like Marsalis' The Ever Fonky Lowdown, this album finds them inviting guest vocalists (Kojey Radical on "Hustle" and Moor Mother on "Pick Up Your Burning Cross," to name a couple) to add some color to their Afro-Caribbean, Soca-inspired rhythms. Each song sits well within the whole but the album comprises a string of highlights as well. Black to the Future solidifies the group's sound while pushing it forward—much like the title suggests. – Konstantin Rega
Listen: Spotify
---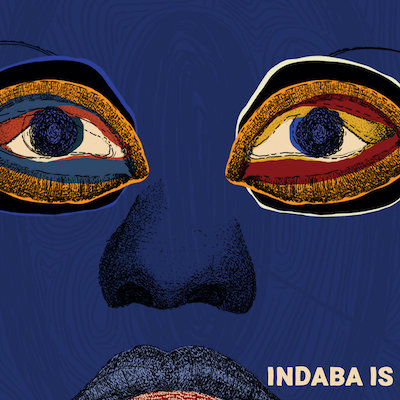 Various Artists – Indaba Is
Gilles Peterson's Brownswood imprint has released music by some of the biggest names in UK jazz, including Shabaka and the Ancestors and Yussef Kamaal. But with the Indaba Is compilation, the focus switches to the jazz scene in South Africa (which notably includes musicians in Shabaka and the Ancestors). Curated by musical directors Thandi Nthuli and Siyabonga Mthembu (a member of The Ancestors who also appears here with The Brother Moves On), Indaba Is presents a diverse and exciting selection of eight artists, each of whom offers a unique take on jazz. The sounds here range from the soulful to the spiritual to the atmospheric, a fiery protest track like The Wretched's "What Is History" sharing space with the low-key groove of The Ancestors' "Prelude to Writing Together." It's a thrill just to hear where Indaba Is goes from one track to the next, a tour through a regional jazz scene from which I eagerly look forward to hearing more in the years to come. – Jeff Terich
Listen: Bandcamp
---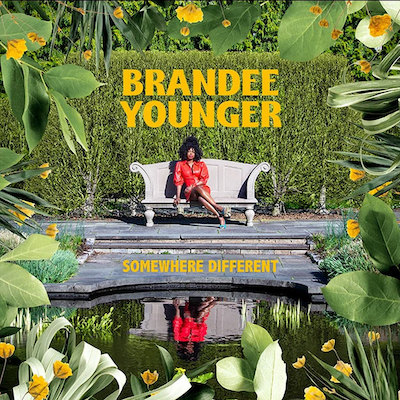 Brandee Younger – Somewhere Different
Brandee Younger—the American harpist infusing classical with jazz and soul—was new to me this year but not the music scene. Somewhere Different is ethereal but solid, tracks like "Reclamation" and "Beautiful is Black" exhibiting Younger's talent well. Confidence radiates out of the speakers as natural as birds in the morning. Somewhere Different is different, and all the better for trying to showcase a voice in a unique way without distancing the listener too much. The tracks are graceful and powerful; though the harp may be perceived as a gentler instrument, hear it roar after each pluck of Younger's touch. – Konstantin Rega
Listen: Spotify
---
Support our Site—Subscribe to Our Patreon: Become one of our monthly patrons and help support an independent media resource while gaining access to exclusive content, shirts, playlists, mixtapes and more.