Vijay Iyer/Linda May Han Oh/Tyshawn Sorey : UnEasy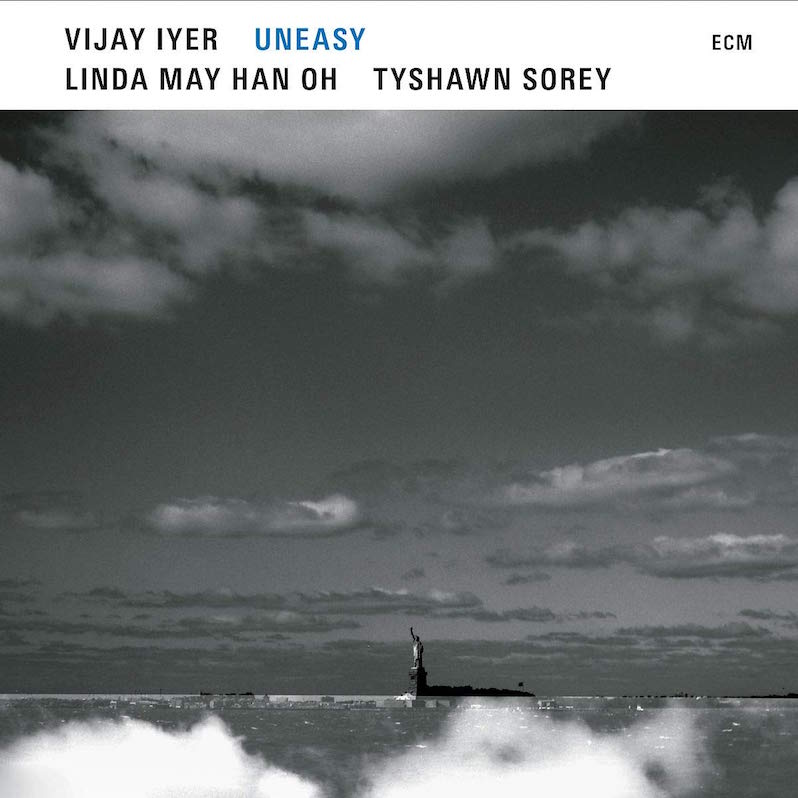 Recorded at the end of 2019, a period that's begun to be referred to as the "before-times," Vijay Iyer's UnEasy finds the acclaimed pianist joined by bassist Linda May Han Oh and drummer Tyshawn Sorey as part of his new trio. Featuring many of Iyer's own compositions, the album is a sort of backlog, or, as Iyer puts it, a "curation" of past pieces brought to new life with this new group. With some of its pieces are about civil rights ("Combat Breathing") or the humanitarian crisis ("Children of Flint"), it's perhaps best to think about UnEasy as a form of recovery, a way to relive past experiences through music and rework them—to recognize and assess them again.
With any trio, collaboration is key, and the group handles weaving about one another in confident ways. Though the piano always seems center stage, the bass and drums continue to provide support and backing to Iyer's wonderful improvisations and melodies. That's not to say that Oh doesn't shine halfway through with her own bass solo—both the drums and piano nicely backing off. Again: teamwork. "Night and Day," a new take on a classic Cole Porter tune, particularly moves along well. It is not a lackadaisical tune, nor is it a rush to the finish line. At over nine minutes long, it's surprising that it never lags, never causes the listener to start looking at the time. That's the power of a good trio.
Other tracks like, "Uneasy" and "Augury" are much more meditative. The latter starts off with a Debussy-like waterfall of scales. It is magical and mystic, marvelously mimicking the picture of some wizened soothsayer telling an illustrious King a prophecy. After the initial rush of notes, the song settles down, more reflective as if pondering the augury that has just been made, just been played. It is a short but mesmerizing piece that leaves the listener slightly dazed and wide-eyed at the same time. The eighth set ("Uneasy") begins in a sort of unsettled manner. The trio is tentative and slow-going, working toward the release, building up in waves. The control and precision of pulling this off are masterful. With an atmosphere of expectation, the listener is trapped in what they're doing. We cannot see where this is going, but we are delighted to find out. The unease part comes from the building of the tune over nine minutes, the ebb and flow, the energy that is released from all the reservation at the beginning.
UnEasy shows a new trio with the abilities of one that has been playing for years. As with his former album Break Stuff (2015), this new trio works together to mine the good stuff out of a single vein. It's a more accessible release from Iyer, more organized and melodic and not as based on improvisation as some of his recent work. He, Sorey and Oh keep tune, meter, and the overall body of a song together nicely. They have a destination in mind, in UnEasy, and they know how to get there with fluid, syncopated movements—even with the majority of the tracks being six to nine minutes in length, which is no easy feat. With this new trio, Iyer's catalog of compositions is given new life.
---
Label: ECM
Year: 2021
---
Similar Albums: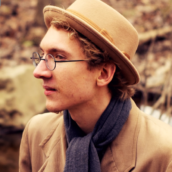 Konstantin Rega
Born in Krasnoyarsk, Russia, Konstantin Nicholas Rega currently attends East Anglia's famous MA in Creative Writing with the Ink, Sweat and Tears Scholarship. He is a professional musician, the former host/producer of Jazz Jams on CSRfm 97.4, and twice a Dan Veach Prize for Younger Poets finalist. He is the Fiction Editor for Crack the Spine and a contributor to The Black Lion Journal. He also blogs.