The King Khan and BBQ Show : Bad News Boys
The world of King Khan is built up entirely from cross-sections and hybrids. There's Arish Ahmad Khan himself, the bandleader/ringleader of it all—Indian heritage, Montreal upbringing, German base of operations. He's worked with GZA and The Dirtbombs, assembled his own Sensational Shrines band, and joins his fellow Spaceshits alum Mark "BBQ" Sultan in The King Khan & BBQ Show. That garage duo's fourth proper album, Bad News Boys, lifts liberally from rockabilly and the kind of joking idiot-savant punk popular in the late 1980s and early 1990s.
The results most often possess a countrified doo-wop stomp. The Show rumble their way through a clutch of credible, semi-serious romantic disses ("Buy Bye Bhai" and "Alone Again" among them) and at least one actual love song ("Never Felt Like This"). There are also artful, knowingly sloppy rave-ups like "Killing the Wolfman" and "Illuminations" suggesting Khan & BBQ could work wonders with pristine instruments and high-end studios if they ever chose to embrace them.
The King Khan & BBQ Show here remind me of the work of Philadelphia's Dead Milkmen, able to connect punk's angry crunch to college rock's earliest, silliest literacy. We hear the former loose power in "DFO" (short for "diarrhea fuck off") and as "Zen Machines" descends into lo-fi "Institutionalized" yells and runout-groove psychedelia. The latter manifests itself in the high weirdness of "Snackin' After Midnight"—"Crunchin' on my baby's bones"—and "Kiss My Sister's Fist," where you can't quite tell if the titular girl is a sibling bodyguard or a man-eater hottie. Rather than feeling like vacillation between the sublime and the ridiculous, these thematic jumps show the duo's range and imbue Bad News Boys with a sense of unrefined fun.
Similar Albums:


The Stooges – The Stooges


Jay Reatard – Watch Me Fall


Ty Segall – Twins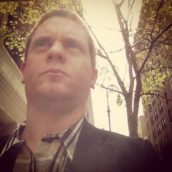 Adam Blyweiss
Adam Blyweiss is associate editor of Treble. A graphic designer and design teacher by trade, Adam has written about music since his 1990s college days and been published at MXDWN and e|i magazine. Based in Philadelphia, Adam has also DJ'd for terrestrial and streaming radio from WXPN and WKDU.