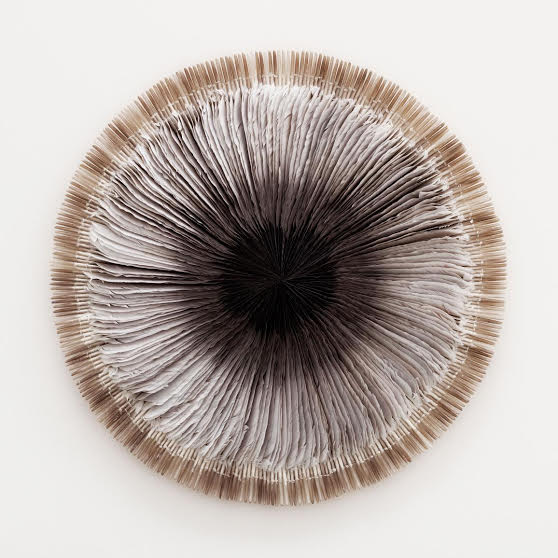 Over the course of the year it took to record and produce SOL, these are some adventures that composer/producer Eskmo, Brendan Angelides, experienced: a seven-day medicinal retreat in Costa Rica; a trip to the temples and pyramids of Cairo, Egypt; a 10-day silent meditation retreat in the Joshua Tree desert; and a few Native American ceremonies. It sounds on paper like Eskmo had a fantastic year, but according to the monotony of SOL, it doesn't sound like those experiences helped bring much life to his electronic music.
These are sounds and moods that we've heard before — "Mind of War" is too close to The Knife's sound for comfort — being run through Eskmo's own set of idea tests. Angelides transitions the alien pop of SOL enough to eliminate any concrete categorization; there's references abound. Some Matthew Dear here, some Burial there, and Jon Hopkins elsewhere. But those aforementioned artists are more fascinating than Eskmo. The varying twinkles, drips, kicks, crinkles, grinds, and snares appear as quickly as they leave. This makes for a cycle of build-ups and comedowns. "The Light of One Thousand Furnaces" builds its fire for two minutes, burns it hot for two more, and then douses the flames on its way out. SOL would have real heat if it had staying power; the 30 seconds of banging in the middle of "The Sun is a Drum" is too short-lived for the club.
Not upbeat enough for the dance floor, and not mellow enough for naptime, SOL is an ambitious piece of flatness. The 10 compositions on the album don't seem to be comfortable with one another, except maybe "SpVce," "Tamara," and "Can't Taste," which all share passages of lovely piano. Angelides is suggesting moods, not attacking with creative force. Essentially, "SOL" is just a 1-2-1-2 bass drum pound with grinding noises around it. Nothing is inventive.
"In the desert I lost my mind," Eskmo sings — his vocals failing to catapult the music — on "Mind of War." Well, there's an excuse for what happened with SOL. "Where did it come from, where does it go from here," Angelides ponders on final track "Can't Taste." We can only hope that it's somewhere much more interesting.
Similar Albums:


Matthew Dear – Beams


Rustie – Green Language


The Knife – Silent Shout