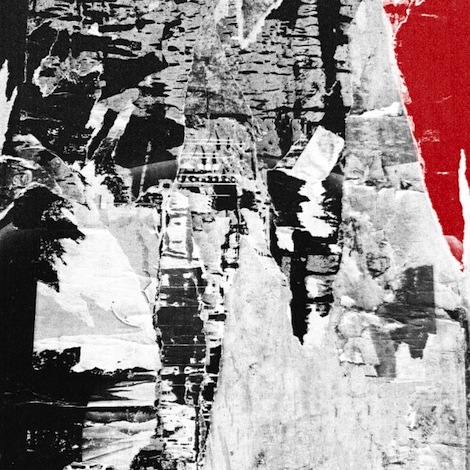 The Soft Moon's catalog suggests someone hit a button on God's great tape loop and put the world's coldest, saddest beats on repeat. Most of Luis Vasquez' work under this stage name is replete with tinny percussion and the finest in rubbery Joy Division/New Order guitar work. Third album Deeper finds Vasquez ripping enough pages from the calendar to reach into the early 1990s, bringing us sounds that grasp at industrial music's populist heyday when it adopted the alias of electronic body music (EBM).
The lion's share of this album found Vasquez working not from his Oakland home base but in two European hubs of electronica, Germany and Italy. This makes for an intriguing intersection of influences: the Teutonic center of the industrial universe; Venice's Hate Studios channeling Italo-disco, minimal wave, even horror-film atmospherics; and, Vasquez himself representing North America's earnest despair. The results are fuller rhythms, more complex synth and guitar parts, and a broader lyrical vocabulary to make Deeper feel exponentially angrier than 2012's Zeros.
The spacious, echoing post-punk production that brought The Soft Moon to the dance is still here, but now it incorporates suggestions of music's two big Fronts: 242 and Line Assembly. "Far" feels like the hit of the album, with The Soft Moon's BPMs more buoyant than ever, yet the essence of Deeper is found in the track "Wrong." Vasquez may be delivering borderline-meaningless Trent Reznor platitudes ("I'm in control of my existence / This pain I feel inside won't die") but he sounds convinced by and convincing in his catharsis, and it helps that the track's instrumentals mimic a speedy remix of EBM classic "Headhunter."
The midtempo stabs and stomps of "Black" and "Wasting" rub studded shoulders with the headphone trip of "Desertion" and the big drums of the title track. Deeper is as comfortable with vacuum cleaner intros and white-noise outros as with straightforward minor-key goth-pop. "I don't care what you say you say"; "I can't see my face"; and, so Luis Vasquez might suggest, I feel fine. There's nothing new here among The Soft Moon's building blocks, but that's the point—a loving homage transformed into a credible career with the gift of time.
Similar Albums:


Youth Code – Youth Code


A Place to Bury Strangers – Exploding Head


Killing Joke – The Singles Collection — 1979-2012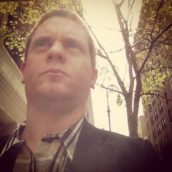 Adam Blyweiss
Adam Blyweiss is associate editor of Treble. A graphic designer and design teacher by trade, Adam has written about music since his 1990s college days and been published at MXDWN and e|i magazine. Based in Philadelphia, Adam has also DJ'd for terrestrial and streaming radio from WXPN and WKDU.