Celebrate the Catalog: Unwound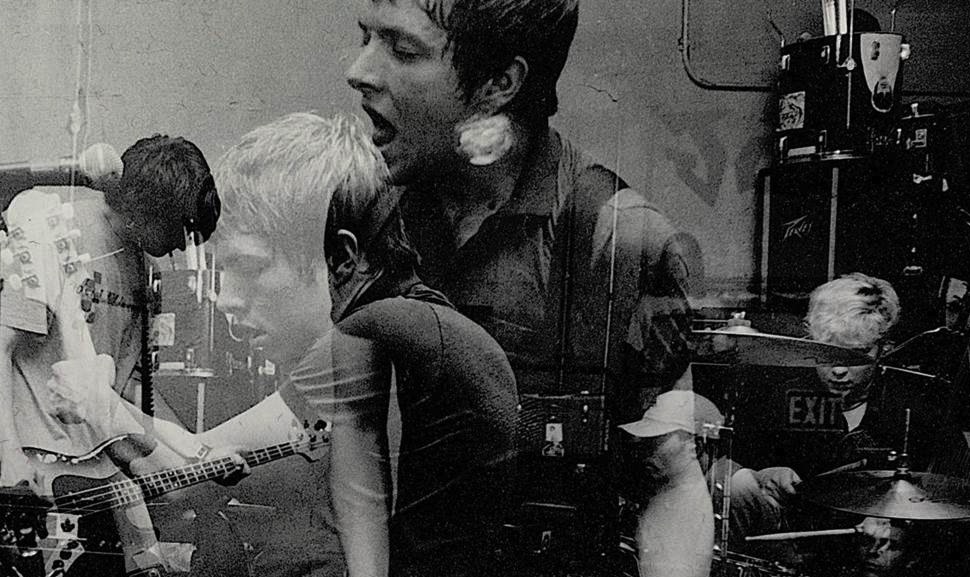 Unwound broke up on April 1. At the time, it seemed almost like a cruel joke: Here was a band at the peak of their powers, having just delivered the best album of their career, and they let it be known on April Fools Day, of all dates to pick, that they'd be no more. For years, fans speculated that this wasn't actually the end, and it's not hard to find the conspiracy theories if you know where to look. But by spring of 2002, Unwound was barely functional. Each of the members lived in a different city, and were being pulled in separate directions by personal circumstances. The tension and uncertainty may have factored into that final, amazing record, but it also meant there wouldn't be any after that.
A reissue series, an online archive of ephemera and a live album have led to Unwound being more active as an archival unit, if not a performing band—they've said many times they have no interest in actually doing an official reunion. But the increased presence of Unwound more than a decade after their dissolution has prompted us to take a look back at their catalog to see how it stacks up. Spoiler alert: There are no bad albums in Unwound's discography, just some that rate higher than others. And there are also no albums that repeat what came before. From their earliest, rawest expressions of punk, to the complex prog-hardcore of their middle period, to the eclectic and psychedelic final statement, Unwound never made the same album twice. Through most of their career, Unwound pursued a driving, constantly evolving, but rhythmically dynamic post-hardcore sound that was always pushing toward something bigger, bolder and more ferocious.
With the final of the band's Numero Group box set reissues out this week, we took it upon ourselves to survey the discography. We give you the Unwound albums rated, ranked, evaluated and celebrated.
---
Part One: New Energy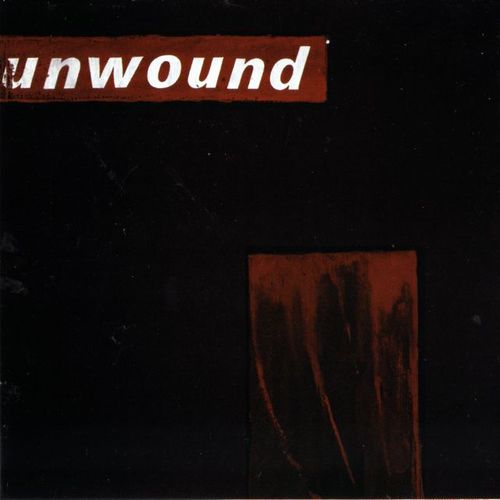 Unwound
(1992/1995; Punk In My Vitamins)
Original drummer Brandt Sandeno is mostly the reason behind the three-year delay of release of this scorching self-titled debut. Recorded in May 1992, Sandeno quit Unwound before the mixing of these 10 punk rock torrents were done. The band were just kids at the time, and Trosper certainly sounds like a pissed-off kid; his gnarled yelling threatens to burn a hole through his throat, and his high-on-the-neck guitar acts like a dagger trying to stab these songs to death. Nothing against the Rumsey/Sandeno rhythm section, but Trosper steals the show here. The amount of adrenaline and emotion coming out of his guitar and vocals is enough for the entire band. "Understand & Forget" makes the hair on my arms stand up, "You Bite My Tongue" is a swarm of guitar noise, and "Stuck In the Middle of Nowhere Again" is like a freight train coming at you.
Unwound is a 28-minute sprint with tons of feedback, huge tom thuds, squealing hooks, and cymbal abuse. Even after countless listens, "Kandy Korn Rituals" still makes me cringe a little bit, which is exactly what a great punk record should cause. "I'm finding out all the time, that murder is not a crime," Trosper says on "Fingertips." Here, Unwound is slaying their instruments, and there's nothing illegal about it. Even though Sandeno quit, it ended up being a blessing in disguise because the band was about to hire a much more inventive drummer, Sara Lund. Down the road, Sandeno would come back to play for Unwound in a different capacity; there's no way of forgetting a band this good. – JJM
Rating: 7.8 out of 10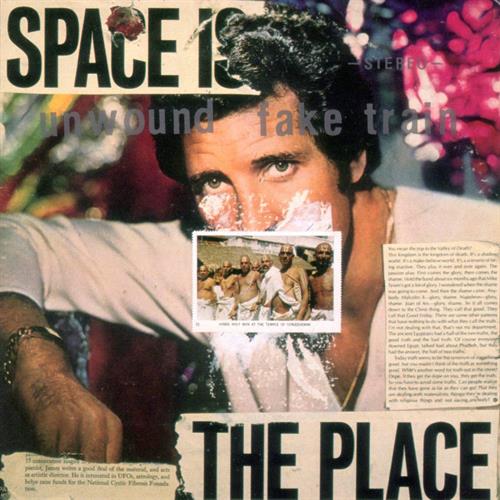 Fake Train
(1993; Kill Rock Stars)
The chronology of Unwound's catalog is a bit strange. The band's first album, simply titled Unwound, wasn't actually released until 1995, though they recorded it in the early '90s. So in that case, in terms of discographical order, it's not technically their debut, since it didn't end up on anyone's stereos until long after Unwound had established themselves in the underground. The first album that Unwound actually released was 1993's Fake Train, which is also their first to feature drummer Sara Lund, who remained in the band until their dissolution in 2002. Lund plays a pretty crucial role in the band's sound, her heavy and deep snare sound and sinister syncopation lending the group's ferocious noise rock just a little more groove. Not that Unwound were ever funky, but Lund's drumming put a little bit more swing in their shrieks. Justin Trosper is the one guiding the direction of those shrieks, which can range from near-atonal harshness to curiously melodic. No song on Fake Train is so abrasive as to be inaccessible, but it's certainly one of the loudest and most chaotic of the band's records, Trosper rarely singing in a register that isn't a strained yelp. And he is, to his credit, particularly adept at yelping. There aren't many moments on the album that allow breathing room, save for the mid-tempo gallop of "Honourosis," or the noisy, Sonic Youth-like meditation "We Are And Was Or Is," which is the final song in a three-part suite. But by and large, the attractions are the direct, dissonant punk tracks like opener "Dragnalus," which, in simple arrangements and progressions, show just how peculiar—and awesome—the Washingtonian band's take on post-hardcore really was. – JT
Rating: 8.4 out of 10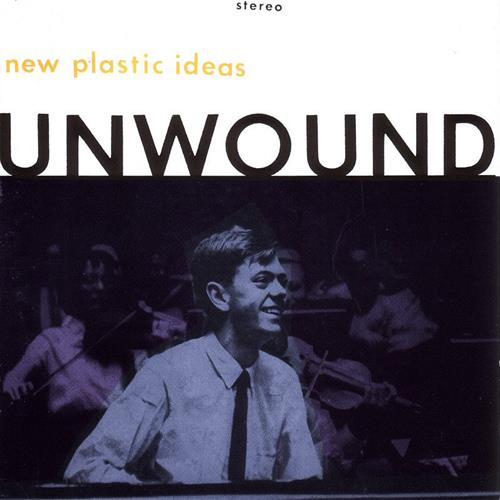 New Plastic Ideas
(1994; Kill Rock Stars)
This statement is printed within the liner notes: "UNWIND THE EVIL WEAVE OF THE ESTABLISHMENT." As a cohesive band in style and structure, Justin Trosper, Sara Lund and Vern Rumsey shared disgust for general American culture; that's probably why Unwound was far away from commonality. Cultural views aside, punk rock is a force, and the melodic noise explosions of New Plastic Ideas equal good listening. Three albums in, and Unwound still has the pedals on overdrive, but there is an increase in recording quality and exploration within the music. "Spontaneity is your only chance to actually move on," says Unwound's tour roadie, Dustin. "It is alien to feel alive, motivated, to have inspiration." He liked traveling with Unwound; it was a vacation. And spinning New Plastic Ideas is a nice retreat from reality. There are four major factors here: Raw emotion, tidal waves of noise, head-banging hooks, and trippy instrumental transitions. It sounds like a lot to work with, but Unwound packs it in, graciously. Mind distortion of the greatest portion, shot through a tall stack of amps set to stun. "I'm not a prodigy" are the final words Trosper sings, but he was wrong. – JJM
Rating: 8.9 out of 10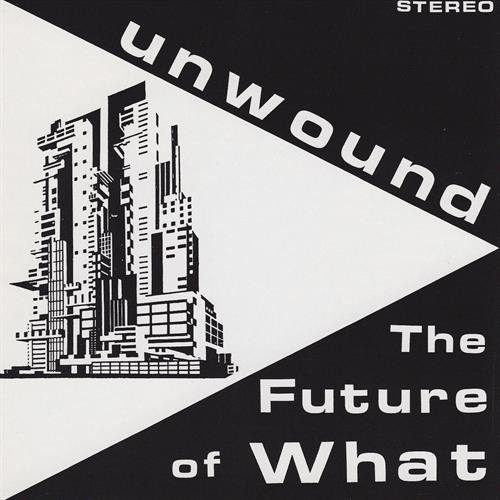 The Future of What
(1995; Kill Rock Stars)
Unwound in the mid-'90s was a well-oiled machine—a punk rock juggernaut that moved at a relentless pace and with impressive efficiency. It's entirely possible—and forgivable—if you didn't actually notice this at the time, but they released four excellent, increasingly progressive albums of taut, abrasive art punk that were recognizably Unwound, though never repeated themselves by even small measures. After the hard-driving Fake Train, and the more exploratory and nuanced New Plastic Ideas, the band delivered the most visceral and cathartic release of their career: The Future of What. It's by no means the best, its tracklist rife with strange interludes ("Pardon My French") and 30-second tracks of scraping noises ("Vern's Answer to the Masses"). Yet in its best moments, it hits the hardest. The not-quite-two-minutes of "New Energy" opens the album with a thrilling rush of noise and adrenaline, with other highlights "Equally Stupid" and "Petals Like Bricks" offering their own uniquely syncopated variations on a pretty brutal theme. Yet while the album is marked by short blasts of fury and dissonance, its most triumphant moment is the eight-minute "Swan," which is as graceful and as ornery as its namesake. The Future of What can feel a bit more fragmented at times than some of the band's other records, but it's also a great sounding one, for how abrasive the actual music is. It's where the band explores their sonic extremes, if not quite the heights of their songwriting. – JT
Rating: 8.0 out of 10