12 Essential Numero Group Releases

Every month when we select a Label of the Month to highlight, we typically look to those with a rich lineup of contemporary artists—the introduction of new music is nearly always the most important factor, along with how consistent they are at keeping up that streak of new music. This month, we changed course a little bit. Numero Group, founded in Chicago 20 years ago, has built its reputation on meticulously curated and presented archival releases that comprise an overwhelming range of material—from rare limited press soul to musical moments like exotica and '60s girl groups, along with single-artist catalogs including Unwound, Codeine, Blonde Redhead and more.
All year, Numero Group have been celebrating their 20th anniversary with a festival in Los Angeles, pop-up events worldwide, and of course lots of great music. As the label continues its anniversary celebrations, we've selected some of our favorite releases from its catalog. Given how much music they've released in two decades, this proved more difficult than usual to narrow down, so we expanded to 12 from our usual 10—and this still is by no means an exhaustive list of all the best releases on the label. Our picks for the best Numero Group releases might just be the tip of the iceberg, but they're all well worth the plunge.
Note: When you buy something through our affiliate links, Treble receives a commission. All albums included are chosen by our editors and contributors.
---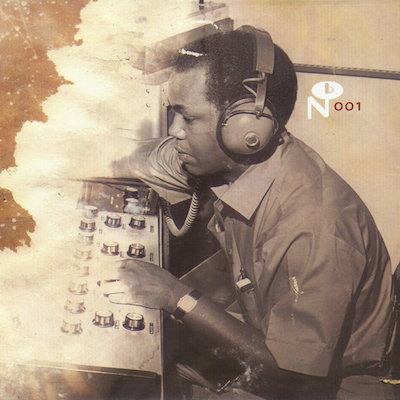 Various Artists – Eccentric Soul: The Capsoul Label
Numero Group's cornerstone release for their essential Eccentric Soul series highlights the short-lived Capsoul Label of Columbus, Ohio. While Capital City Soul only existed for a mere half decade, its founder Bill Moss cut a dozen 45s and a highly sought after LP, the best of which is compiled for NG001 a la the label's "cream of the crop" curatorial approach. Choice cuts include the Capsoul founder's "Sock It to 'Em Soul Brother," Ronnie Taylor's shuffling "I Can't Take It," and "A World Without You" by Johnson, Hawkins, Tatum and Durr: a revelatory, fucked-up good, grade-A crooner filled with thrillingly urgent harmonies and a doozy of a climax. Eccentric Soul's debut compilation is Numero Group's archetypal collection, serving as both historical preservation and an entryway into American soul. – Patrick Pilch
Listen/Buy: Bandcamp
---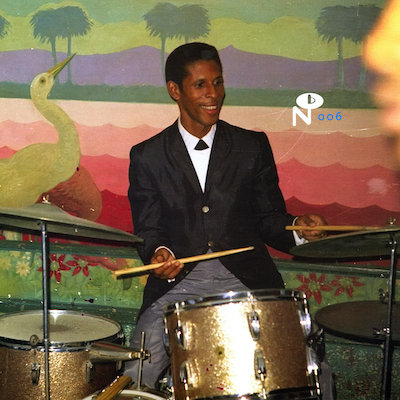 Various Artists – Cult Cargo: Belize City Boil Up
An early example of the label's affinity for highlighting lesser known cultural moments and scenes, Cult Cargo: Belize City Boil Up highlights music from Belize in the 1960s and '70s. The material on the 2006 compilation can all be loosely tied together as "soul" of some kind, but the eclecticism of the material stands out as much as the vibrancy of each individual song. Within just the first few songs we hear disco (Lord Rhaburn), reggae (The Harmonettes), calypso (Jesus Acosta and the Professionals) and deep soul (The Web), eventually reaching a moody and impossibly cool soul-funk cover of the Godfather theme. More revelation than excavation, Belize City Boil Up feels in part like an extension of the Eccentric Soul series, with a Caribbean twist. – Jeff Terich
Listen/Buy: Bandcamp | Merchbar (vinyl)
---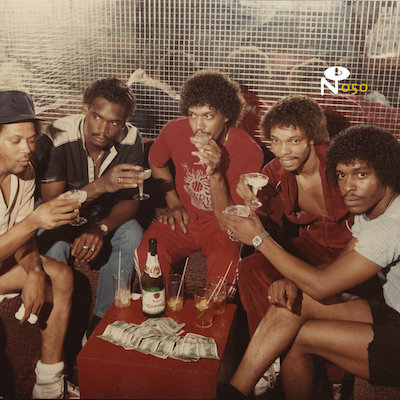 Various Artists – Purple Snow: Forecasting the Minneapolis Sound
Prince Rogers Nelson brought the Minneapolis Sound to an international audience in the late 1970s and early '80s via synth-heavy R&B songs that bridged disco to new wave. But Prince, himself, was part of a local funk scene that musicians in the City of Lakes cultivated years before "Soft & Wet." Purple Snow: Forecasting the Minneapolis Sound (clever title) does exactly as it promises, compiling four LPs of funk workouts from the '70s and '80s, some laden with flashy synthesizer (Alexander O'Neal) and some cloaked in a psychedelic aura (Haze). The collection even kicks off with Prince's former group 94 East, though the slightest hint of starpower aside, Purple Snow is consistently strong throughout, featuring one unsung funk standout after another—a wealth of white hot groove from one of America's coldest cities. -Jeff Terich
---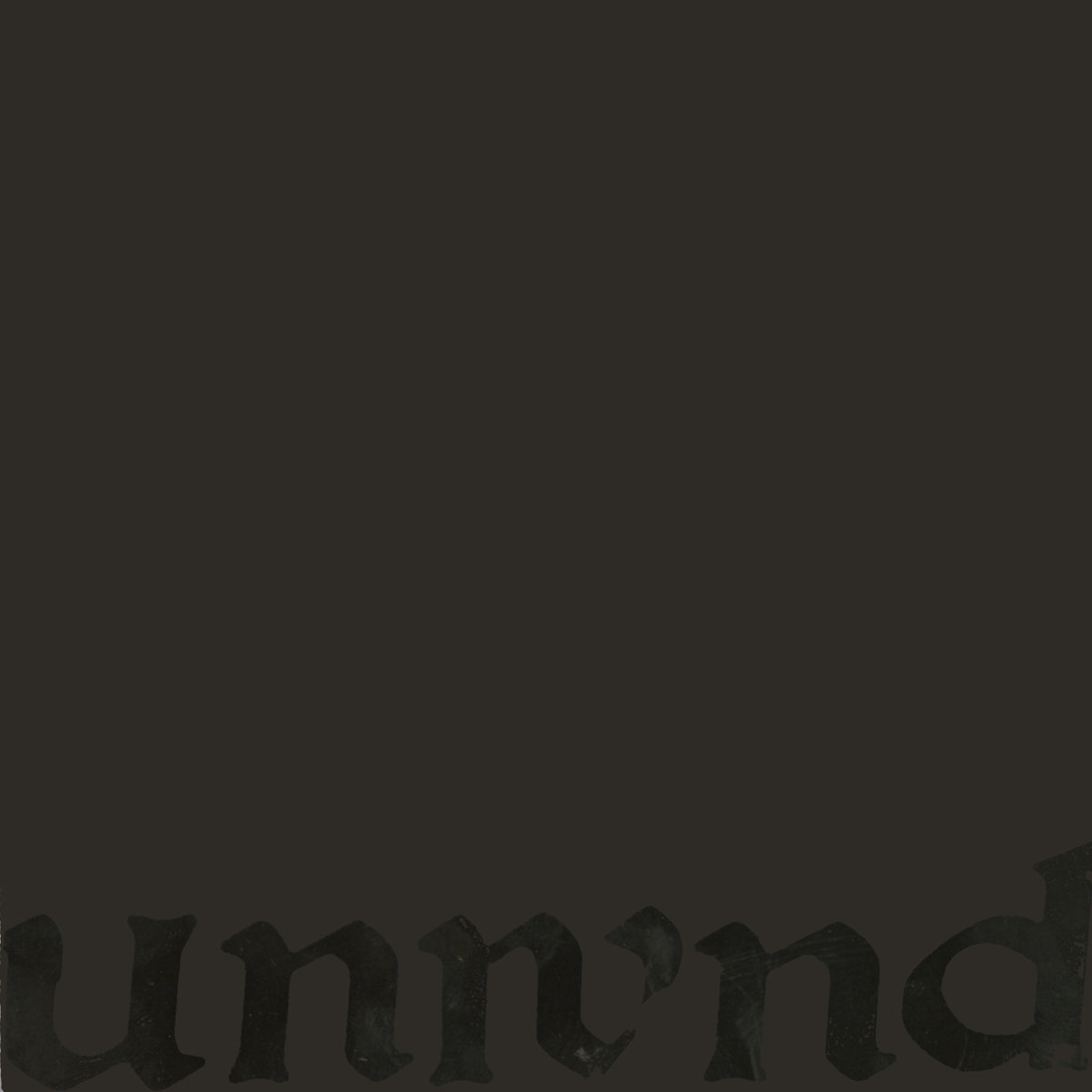 Unwound – Discography
Throughout its 20-year history, Numero Group has brought a number of great indie bands' catalogs back in print—and quite a few of those bands played their curated festival of '90s underground acts that took place in Los Angeles earlier this year. Their campaign of Unwound reissues began a decade ago with Justin Trosper and Vern Rumsey's proto-Unwound band Giant Henry, with several era-specific box sets following in the next few years. Those have since sold out, though the whole of the Tumwater, Washington post-hardcore legends' body of work has been repressed album by album, from the raucous noise rock of 1993's Fake Train to the breathtaking sprawl of their art-punk swan song, Leaves Turn Inside You. The group evolved from album to album, crashing through the gates with an abrasion that fell somewhere between Fugazi's immediacy and Sonic Youth's dissonance, and eventually grew more melodic and idiosyncratic with each trip to the studio. Their recent run of reunion shows only reinforces just how powerful a group Unwound still is. – Jeff Terich
Listen/Buy: Bandcamp | Merchbar (vinyl)
---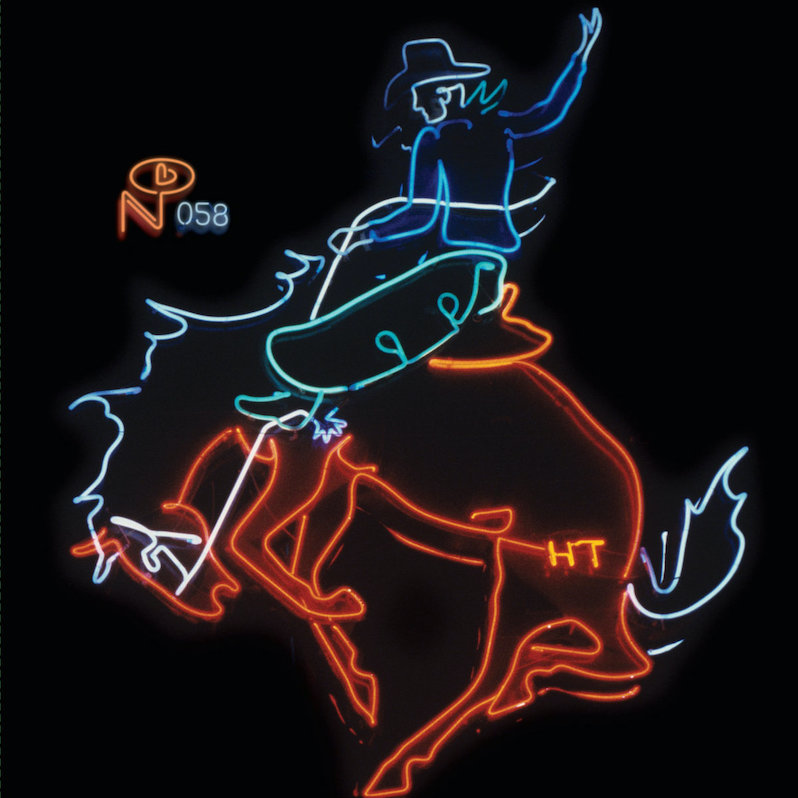 Various Artists – Wayfaring Strangers: Cosmic American Music
Between 2006 and 2017, Numero released a series of compilations under the Wayfaring Strangers theme, which eventually evolved to include Seafaring Strangers (yacht rock) and Warfaring Strangers (heavy psych/acid rock). The original run of releases comprises obscure country and folk songs, with Cosmic American Music in particular drawing inspiration from late '60s and '70s era country rock that might have been played by any ex-member of the Byrds at some point (Gram Parsons, Gene Clark, David Crosby and so on—none of whom appear here). There's a rawness to these tracks that at times leans heavier on rock than most of the mainstream acts in that vein at the time (Dan Pavlides' "Lily of the Valley" nods pretty obviously to the Kinks), but there's a wide range of sounds from light-psych Americana to vintage honky tonk, showcasing a treasure trove of a denim underground worth excavating. – Jeff Terich
Listen/Buy: Bandcamp | Turntable Lab (vinyl)
---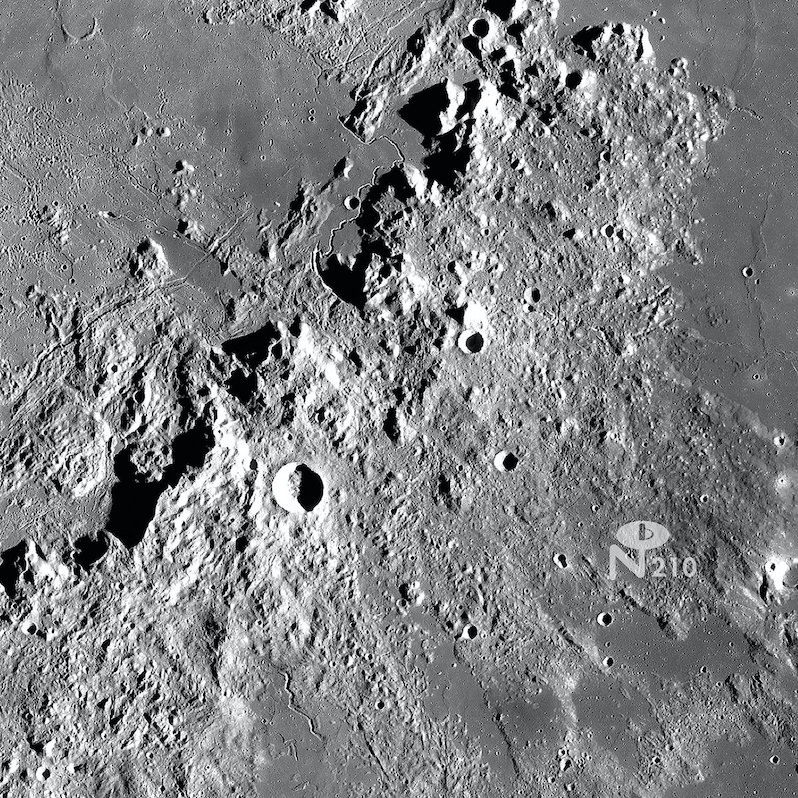 Duster – Capsule Losing Contact
San Jose slowcore group Duster developed a surprisingly large following long after their breakup in the early '00s, in part due to internet excavation and crate digging, which caused a fairly astronomical rise in prices of original pressings of their first two studio albums. It's all back in print now, thanks to Numero, collected on the Capsule Losing Contact box set, which collects their albums Stratosphere and Contemporary Movement, along with early 7-inches and other rare tracks. (The two studio albums are also back in print as individual LPs.) And in hearing this ambitious, often scruffily recorded material together reinforces the mystique of the band—their blend of big space-rock sounds with lo-fi lullabies and pristine guitar chime with dense walls of fuzz capturing a cosmic journey inside a basement studio. It's a wealth of material, though in particular Stratosphere showcases just how unusual a path the group was on, sprawlingly ambitious but often on a shoestring budget. Duster also ended up being the band that broke Numero's rule of only releasing archival material; their 2022 album Together became the first album of all-new material to be released via the label. – Jeff Terich
Listen/Buy: Bandcamp | Merchbar (vinyl)
---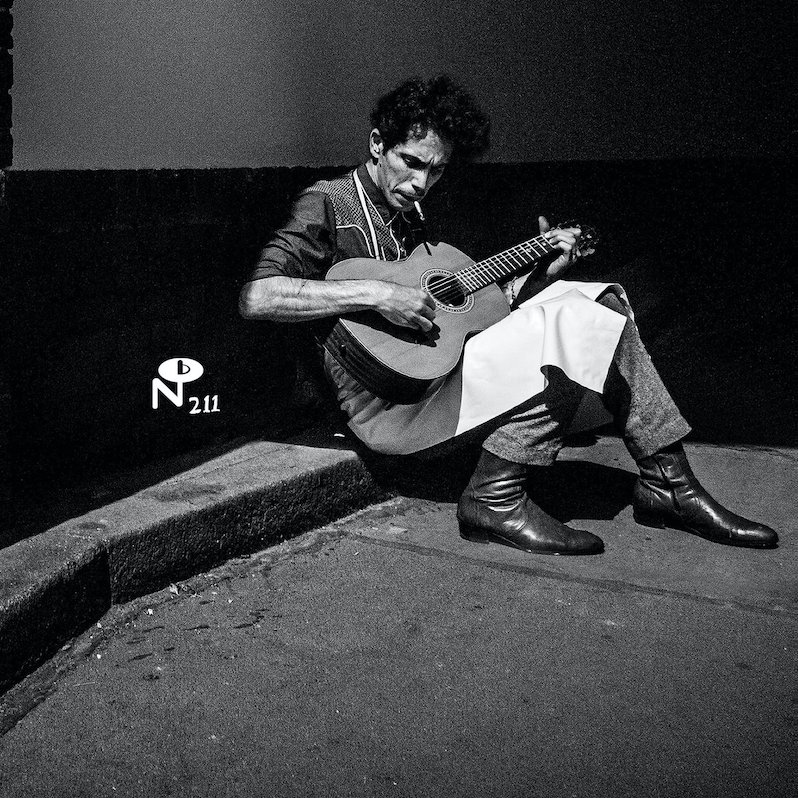 Charlie Megira – Tomorrow's Gone
Israeli-born artist Charlie Megira was a fascinating anachronism. Though active throughout the 2000s and 2010s up until his death in 2016, Megira created music that didn't feel like it belonged to this century—sometimes maybe not even this planet. Drawing from an eerie kind of lo-fi rockabilly and surf-rock sound rooted in the 1950s and '60s and tinted a darker shade of David Lynch, Megira shared little in common with what was happening in contemporary rock music, though even influences like Roy Orbison, Duane Eddy and Link Wray never quite sounded this otherworldly. Tomorrow's Gone covers the full scope of his career, from his idiosyncratic surf lullabies to his sharper-edged goth rock material with his band The Hefker Girl. There's a tragic beauty to all of it as well as a timeless cool, neither of which can be untangled from the other. -Jeff Terich
Listen/Buy: Bandcamp | Merchbar (vinyl)
---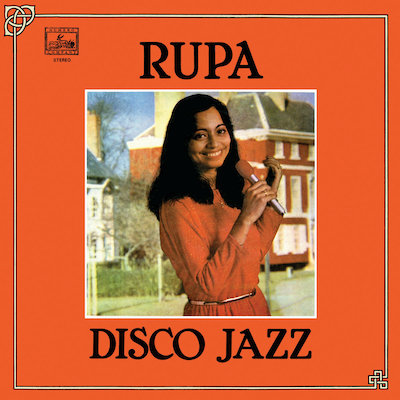 Rupa – Disco Jazz
The sole release by Indian singer Rupa Biswas, Disco Jazz, is a curious artifact. Selling only a few thousand copies upon its initial 1982 release in India, Disco Jazz became a sought-after prize for record collectors, with Discogs sellers asking for upwards of $500 per copy. Its songs would show up in DJ setlists, caught the attention of artists like Caribou's Dan Snaith, and inadvertently become a cult classic in spite of its relative obscurity. Disco Jazz, true to its name, features four mostly lengthy disco songs, but it's more a kind of progressive rock version of disco coupled with Indian pop rather than jazz, moments like the epic "Ayee Morshume" stretching well past 15 minutes with intricate and hypnotic instrumental passages. Where it might have precedents in the space disco of Giorgio Moroder or Cerrone, few albums then or now feature such a fascinating and strange hybrid of sounds, a mesmerizing work of dancefloor genius four decades ahead of its time. – Jeff Terich
Listen/Buy: Bandcamp | Turntable Lab (vinyl)
---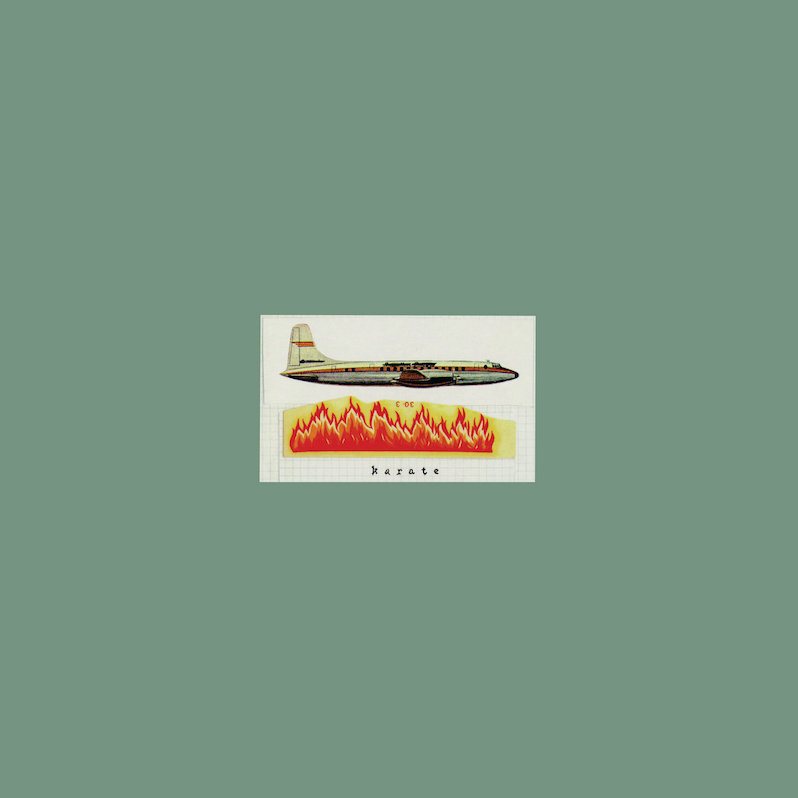 Karate – Discography
Over the past two years, Numero Group has been steadily reissuing the whole of the catalog by Boston indie rock outfit Karate, from their self-titled debut, 1997's In Place of Real Insight and 1998's The Bed Is In the Ocean up to the Time Expired box set, comprising their material from 2000 to 2004. It's all collected in the new CD box set Complete Studio Recordings as well, though whether making one's way through the band's body of work album by album or in one big chunk, it's a fascinating trip either way. Few bands in the past 25 years have had an arc quite like theirs, emerging in an emo/post-hardcore space before gradually incorporating more elements of jazz into a sound more graceful and spacious. A fantastic band worth revisiting time and again, in large part because of how much there is to take in with each listen. – Jeff Terich
Listen/Buy: Bandcamp | Merchbar (vinyl)
---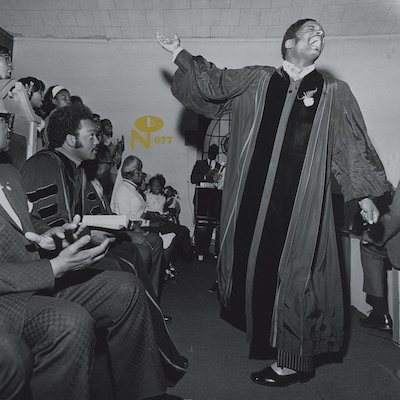 Pastor T.L. Barrett & the Youth for Christ Choir – I Shall Wear a Crown
The history of Chicago pastor T.L. Barrett is a wild and interesting one, including the formation of his own ministry in the 1970s, an economic development plan that was later judged to be a pyramid scheme (from which he refunded money to donors), and an unexpected sample appearing on a Kanye West record. But most importantly, Barrett cut a series of records in the 1970s, merging gospel with soul and funk, with songs marked as much by their thick organ chords and deep basslines as much as their vocal presence or reverence to the almighty. I Shall Wear A Crown collects four LPs' worth of material, comprising material from the early to mid-1970s. All it takes is a funk vamp like "Ever Since" to understand that Barrett and his choir grooved that much deeper than most church congregations—it didn't hurt that members of Earth, Wind & Fire and Donny Hathaway attended his church. (And yes, that is Rev. Jesse Jackson on the cover.) – Jeff Terich
Listen/Buy: Bandcamp | Merchbar
---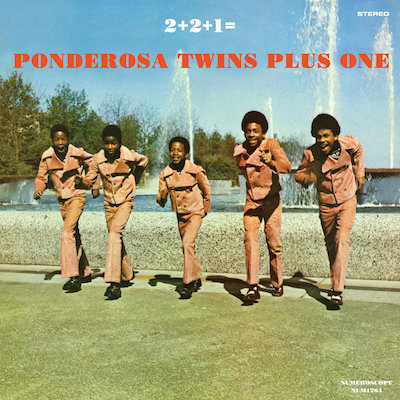 The Ponderosa Twins Plus One – 2+2+1
Cleveland-based high school soul band Ponderosa Twins Plus One formed in 1969 and would release their lone full-length two years later, but not before signing to Chuck Brown's Astroscope label and briefly touring the east coast and parts of the Midwest. Made up of two sets of identical twins and the falsetto ringer Rick Spicer, the lovelorn quintet rode the family band wave, spinning wildly catchy cuts along the way with the help of producers Bobby Massey and Michael Burton. The band would garner a renewed interest with Kanye West's "Bound"-sampling 2013 hit "Bound 2," but funk-plugged soul of numbers like "I Remember You," "Touchdown," and "Hey Girl" make the band's debut all the more worth revisiting. – Patrick Pilch
Listen/Buy: Bandcamp | Merchbar (vinyl)
---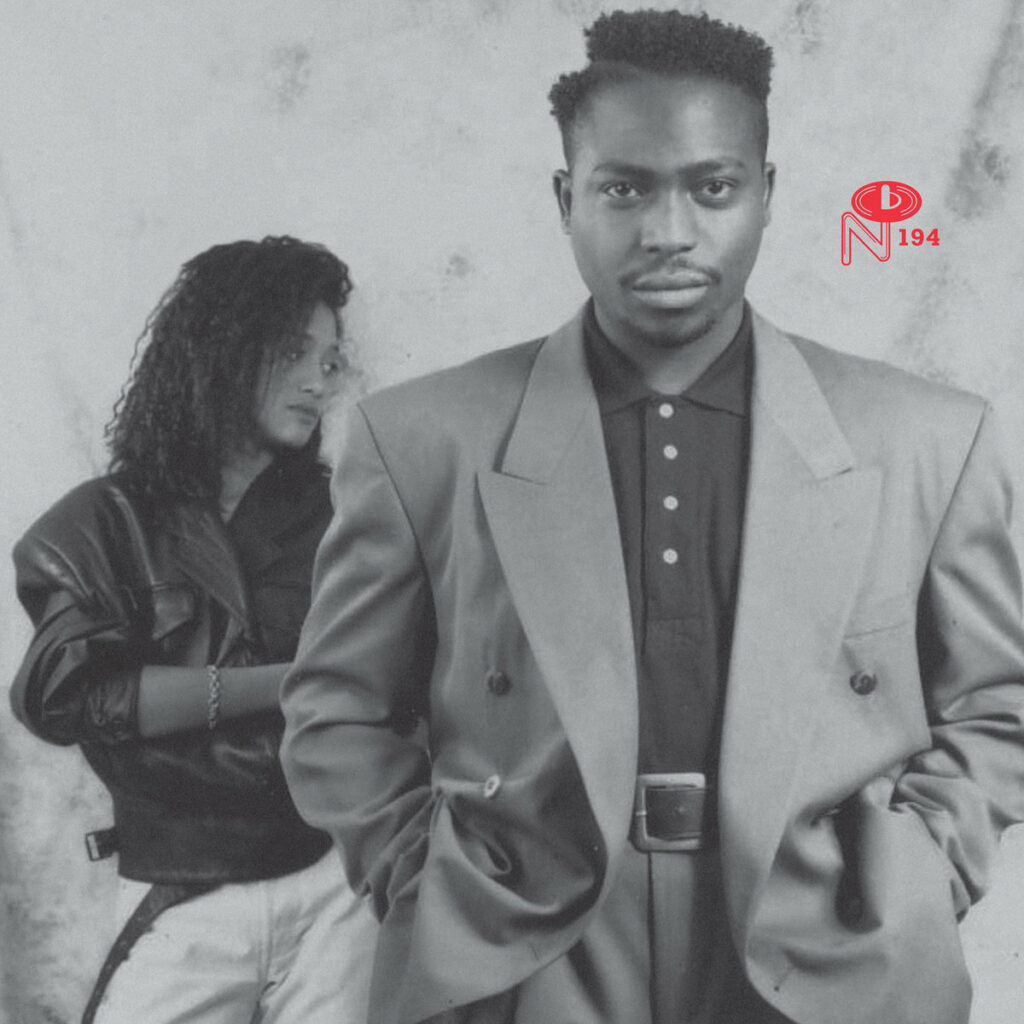 Various Artists – V4 Visions: Of Love and Androids
The V4Visions label in London released a couple dozen 12-inch singles between 1991 and 1994, all of them clubworthy standouts in street soul, house or jungle—the likes of which feel even more relevant today as pop megastars like Beyoncé have been helping to revive that influential wave of early '90s dance music. With Of Love & Androids, Numero Group compiles 18 A-sides and mixes from the label's abbreviated but essential catalog, from the new jack swing of The Wades' "Get Off That (Poison)" to the hypnotic pulse of Julie Stapleton's "Where's Your Love Gone" and the frantic breaks of Jungle Biznizz's "Joy in the Jungle." It's a compilation of underground club classics lovingly packaged and curated, and an essential injection of energy at that. – Jeff Terich
Listen/Buy: Bandcamp | Turntable Lab (vinyl)
---
Treble is supported by its patrons. Become a member of our Patreon, get access to subscriber benefits, and help an independent media outlet continue delivering articles like these.