The World is a Beautiful Place & I Am No Longer Afraid to Die : Harmlessness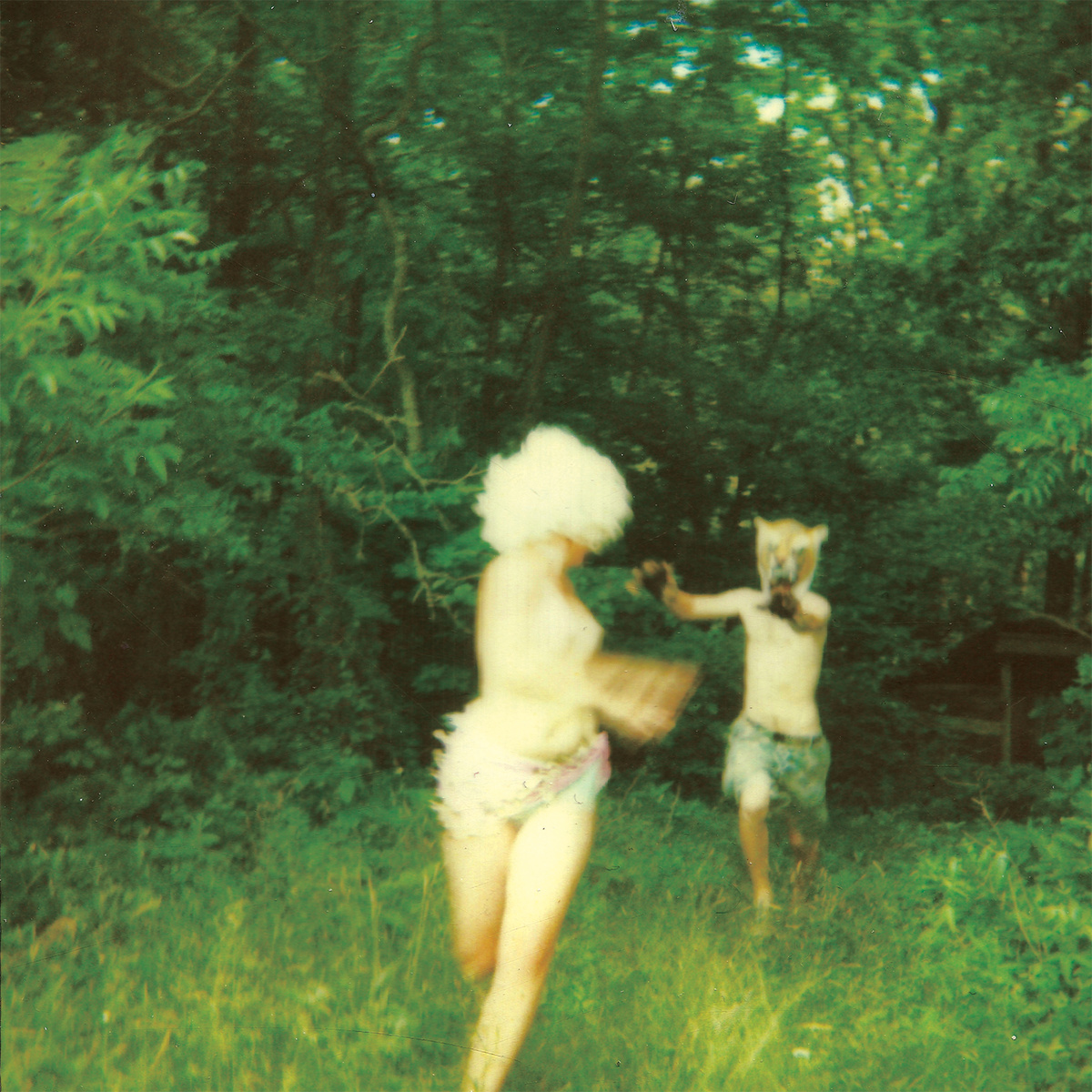 It can be difficult to get past certain band names. The World is a Beautiful Place & I Am No Longer Afraid to Die (hereafter, TWIABP) is no exception, but that wordy moniker speaks volumes about what the band is trying to be. There is a fearlessness about them that suggests their recent signing to Epitaph Records was dealt with as just another milestone—the logical next step for an outfit whose output has been prolific since their formation in 2009. The name is earnest and uncompromising, but the band—who could also be called a collective, such is their penchant for a revolving-door member policy—are well able to goof around and take risks.
They 'covered' John Cage's "4'33″' and backed it with a 25-second cello interpretation of the riff from CKY's "96 Quite Bitter Beings," releasing it as an April Fools' Day single two years ago. One of their most recent releases, the Between Bodies EP, was a collaboration with spoken word artist Chris Zizzamia. They're well able to stretch themselves, but it's worth noting that it's been little more than two years since their debut album proper, Whenever, If Ever. That album was a snapshot of a band going places. In contrast, Harmlessness is the work of a band who seem to have fully settled into themselves and are ready to give themselves to the music they create. It is also an album of staggering beauty and melodic splendor that feels like the culmination of everything they ever set out to achieve.
They're probably sick of hearing about how vital a part they were of the recent #emorevival, but Harmlessness, whose title is a play on the name of their 2010 debut EP, Formlessness, is a decisive move away from that aesthetic that avoids sounding calculated. On first listen, you may need the context of their more recent work to fully grasp the record's magnitude (July's "Death to New Years" is a de facto prelude to it), but it's a self-contained work that should be taken as a whole. The continuing maturation of the band can be reflected in their exploration of deeper, darker themes; for instance, lead single "January 10th, 2014" tackles the subject of retaliation against predators, from the viewpoint of a woman who was sexually abused by bus drivers in Juárez, Mexico.
There's no questioning the intensity of a record that starts, on "You Can't Live There Forever," with a pointed negation of the band's name ("You think that the world's all right—that's a lie / 'Cause we're afraid to die, and that's all right"), but those lines are immediately followed by an ascending melody that builds to a cathartic finale as vocalist David Bello raises searching questions ("What do you think is going right in your life? … What is your name and what do you do here?"), and not for the last time. The record is an examination of life, quite clearly from the band's perspective, but has a universality in its lyrics and themes that renders it staggeringly resonant.
Over the course of its 53-minute runtime, TWIABP address subjects like depression, anxiety, hopelessness and worthlessness, but softens the blows by wrapping such topics around ecstatic melodies. There is joy to be found in every corner of this record, with the one-two punch of "Rage Against the Dying of the Light" (as defiant as the Dylan Thomas poem which it references) and "Ra Patera Dance" working together as one eight-minute track, the latter exploding into synth-driven euphoria as it contrasts with Bello trying to keep himself together ("I keep holding onto, I keep begging myself"). It bleeds into "Mental Health," a powerful track that will have an impact on anyone struggling with theirs: "You are normal and healthy to forgive yourself … Don't worry if what you say is a quote from older days / When in doubt, just look it up; or when in real doubt, look around you and stop crying."
What strikes you is just how clear everything is. Despite having an ever-changing line-up, the band are reluctant to let anyone take a back seat in the mix. Doing away with the lo-fi aesthetic beloved of so many of their peers, their melodies shine through all the brighter. "Wendover" (released backwards as a single via a wonderfully weird site a couple of weeks back—there's that goofy side rearing its head again) features one of their strongest hooks to date, while "Haircuts For Everybody" is one of the most melodically on-point songs of the year; they've become incredibly tight as a band, and it shows—the swoop upwards into the song's irresistible, contrapuntal chorus is pulled off with a flourish.
The album is structured to suit its wide scope, and finishes with not just one, but two epics, an act of generosity that's indicative of how big-hearted Harmlessness is. "I Can Be Afraid of Anything" and "Mount Hum" take up almost 16 minutes between them and serve as the conclusion of a record that dips and swells gracefully over 13 tracks, before going out with an appropriately big bang. Their Epitaph debut may have been met with trepidation in some quarters, but it absolutely obliterates expectations: a masterpiece of emotional dexterity and musical precision, and an absolute must-hear.
Similar Albums:


You Blew It! – Keep Doing What You're Doing


Ought – More Than Any Other Day


Death Cab For Cutie – Transatlanticism