Full Disclosure: October roundup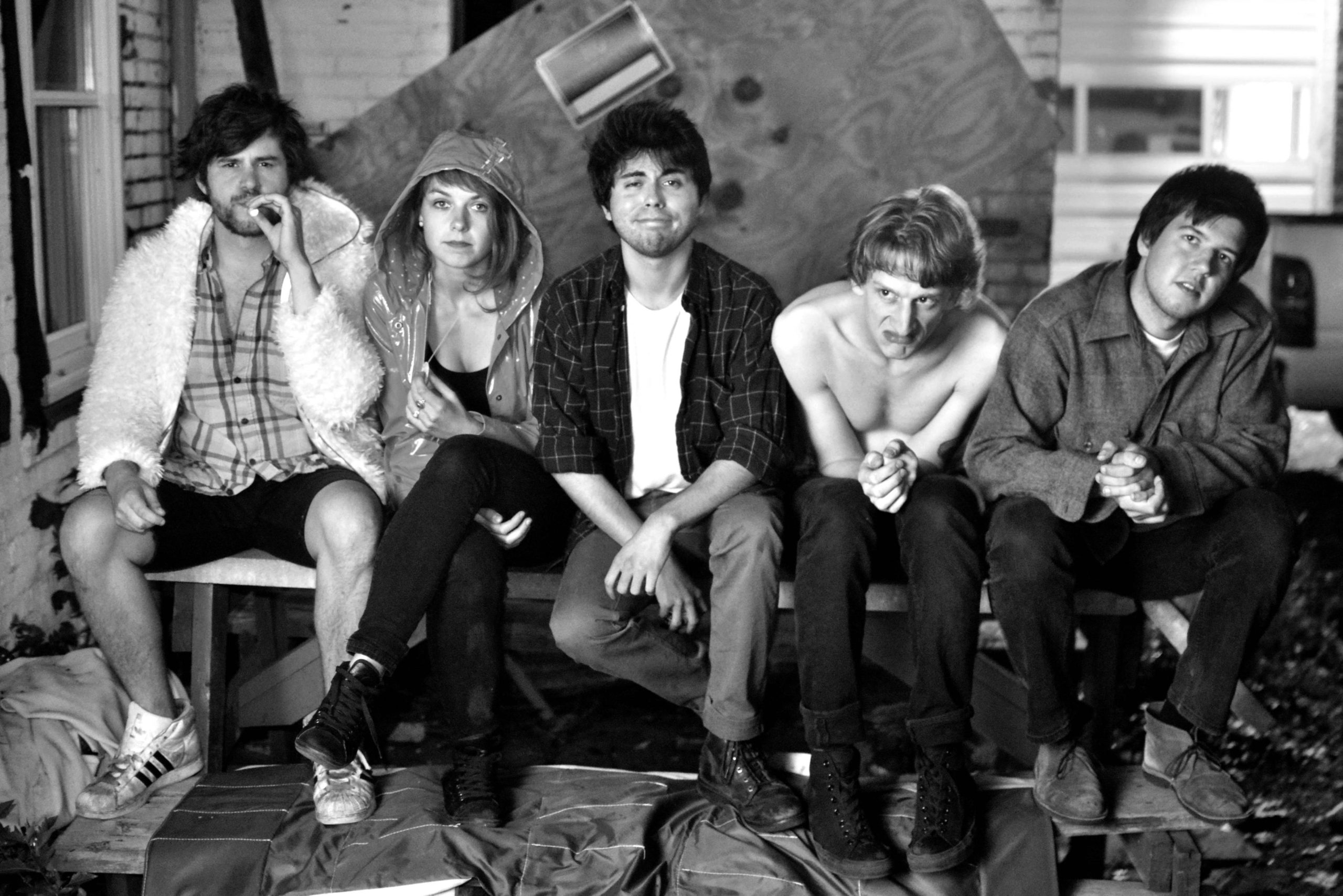 Hey team Treble,
I'm currently swamped with year-end work and some exciting new features, but I didn't want to neglect you all or deprive you of this month's best punk tracks. And hell, it's a good offering. So fuck it, let's get to it. Join me next month as I wax philosophical on how turkeys are the most punk rock of all the poultry.
Five Finger Discount
In-depth rundowns of the five best punk tracks of October 2015.
Death Index – "Dream Machine"
The music Florida's Death Index craft could almost fit the bill of '80s post-punk, if it weren't for the band's fierce energy and aggressive playing. "Dream Machine" channels a lot of vibes in its two minute run—some Morrissey here, a dash of surf-punk there—but the song's core is undeniably hardcore. Just because a band isn't full of speed demons doesn't mean they can't wreak havoc with the best of them. This small taste has me excited for the band's future output, which we'll hopefully get a glimpse of sometime next year.
[from DX EP, out now; self-released]
Yvette– "Calm and Content"
This is the second time I've featured Yvette this year, and they didn't even release a full length in 2015. But it's for good reason: The band's unique brand of noise-punk is as artistically stimulating as it is wonderfully brutal. There's bits on "Calm and Content" that recall HEALTH's earlier releases- relatively calm, straight-vocals juxtaposed against sheer noise. But there's also an aggression to the band's approach that reaches a height similar to a band like KEN Mode—energy that's hard to pin a genre to but is undeniably loud, dark and irresistible.
[from
Time Management
, out now;
Godmode
]
Exhaustion – "Phased Out"
Australian trio Exhaustion play churning music with the bombastic appeal of hardcore but more than a hint of goth-metal's sinister appeal. "Phased Out" spends its first four minutes surrounding a menacing chant with feedback, noise and thundering drums before splintering off into two minutes of ambiance that prove just how versatile this group can be. They cover more ground in six minutes than many bands do on an entire EP. It'll be exciting to see what these folks do with their next full length.
[from Phased Out EP, out now; 12XU]
Guerrilla Toss – "Polly's Crystal"
For their DFA Records debut, Boston noise-rockers Guerrilla Toss have veered off into an dance-punk direction appropriate for the label. But a track like "Polly's Crystal" proves that their noise roots are not far from them. Everything about the track is just a little off-kilter, just disorienting enough to keep the listener from getting too comfortable. It's nothing but seven minutes of twisted, not-so-predictable grooves.
[from Flood Dosed EP, out now; DFA]
Psychic Blood – "Blur World"
This band's admittedly new to me, but I love the way they surround aggressive rock with a shoegazey sheen without coming off as imitators. They do this by imitating almost nothing else from the rule book of MBV, Ride or other shoegaze innovators. The result on "Blur World" is a dreamy atmosphere pierced by an otherwise muddy, aggressive rhythm section and vocal execution. And, I gotta say, it's pretty damn tasty.
[from Alien EP, out now; Wharf Cat]
Recommended Spins
A quick and dirty rundown of the best punk albums of now, with links to full length reviews (when available).
Girl Band's Holding Hands With Jamie: Noisy, gritty punk with an extra dose of sass. This band is going places. (Sept. 25; Rough Trade)
The World Is a Beautiful Place and I am No Longer Afraid to Die's Harmlessness: Straddling something between an emo/indie-rock revival and a more epic, art-punk affair, this nine-piece band reminds me of a more melodically inclined And You Will Know Us By the Trail of Dead. But the true secret to this LP's success is top-quality songwriting that combines artistic beauty with wry humor. (Sept. 25; Epitaph)
Protomartyr's The Agent Intellect: Detroit's favorite post-punks do it again with their best record to date. This one is more constantly gothic in tone, but still not lacking in the powerhouse riff department. (Oct. 9; Hardly Art)
You might also like: