YACHT : I Thought the Future Would Be Cooler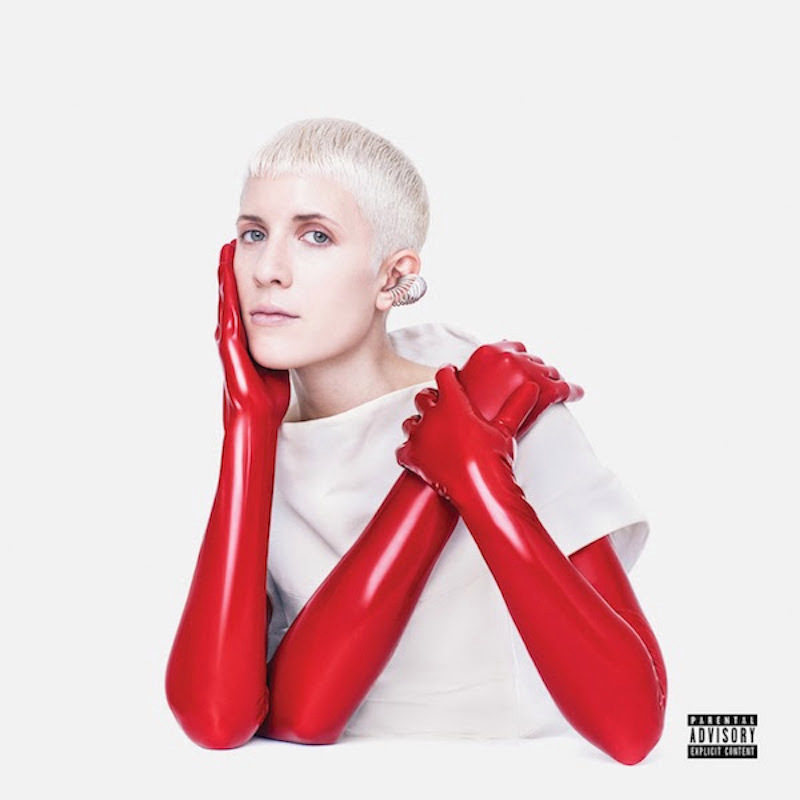 Science fiction can be a tough world to inhabit, especially as the our pop culture sphere plunges further into the genre decade after decade. After all, it's a genre that is just as much about critiquing the present as it is speculating the future. That's a hard line to straddle, even the realm of music-sci fi crossover, dating back at least to the work of Kraftwerk. In a year far past the "future" settings in most classic sci-fi novels, how does an artist create a sound and image that feels both futuristic and immediately relevant? Pushing too far can be comical, but not being adventurous enough lands you in the pool of everyday electronica releases.
For Portland duo YACHT the answer is—and always has been—in their words and themes. For a band once affiliated with James Murphy and Tim Goldsworthy's DFA Records, their sound itself isn't all that unpredictable. Fans of LCD Soundsystem will feel at home in the quirky fusion of dance, electronica and indie rock that colors I Thought The Future Would Be Cooler. It's a record founded upon a declaration of "grooves on grooves on grooves," a mantra probably best made clear by the album's astonishing opener "Miles & Miles." For its first three minutes, the song build on a powerful enough beat, executing what many an indie-dance band would consider a job well done. It's a little weak on bass and groove, but sure, it'll do. But the end of that section reveals itself as a red-herring, an extended intro before the song's true, much more evocative, beat kicks in and drives on past the eight-minute mark.
But the icing on this groovy, fun-filled cake is vocalist Claire L. Evans, whose strong alto and inventive lyrics place her firmly between the roles of pop diva and a guide to her personal views on the present and possible future. Evans breaches some tough topics throughout I Thought The Future Would Be Cooler, including unhealthy obsessions with technology, environmental destruction, sexism and more. But what's particularly impressive about her performance here is that she delivers these views in a way that still makes for wildly enjoyable dance pop.
But perhaps that contrast isn't so surprising. The best science fiction has often been a means to deliver some harsh-tasting medicine with a dash of sugar, and that's exactly what YACHT's delicious concoctions do on I Thought The Future Would Be Cooler. And, while this is nothing new for YACHT, this is their most effective serving yet.
Similar Albums:


LCD Soundsystem – This is Happening


The Faint – Fasciinatiion


Hot Chip – Why Make Sense?