Prince : HITNRUN Phase Two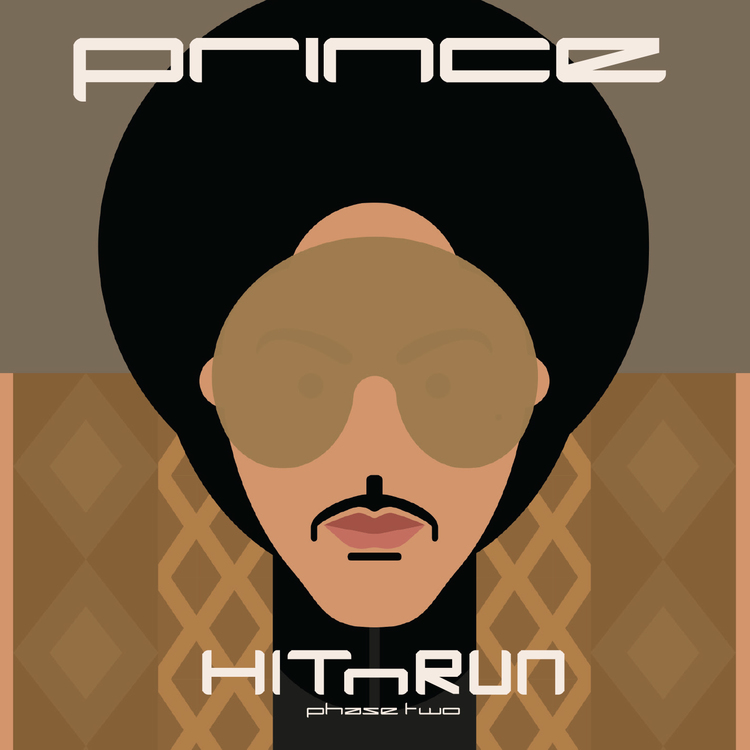 When approaching a work by an artist of Prince's caliber, expectations run high. They have to be; he's responsible for Purple Rain, one of the best albums ever recorded, as well as at least a half-dozen other albums that are solid runners up. And as a fan of Prince, you try to forget the years having to put up with the "Batdance" and his ill-fated attempts at rapping, because even the New Power Generation had moments of greatness. His latest, HITNRUN Phase Two, is his 39th album, and that kind of longevity doesn't happen unless the Purple Majesty knows what he is doing. With a career that has only borne a few mis-steps, Prince is seemingly more self-aware at this stage, and knows better than anyone what works best for him.
HITNRUN Phase Two's opening track "Baltimore" blends social commentary similar to that found on his Sign O' the Times album with a more reserved take on funk infused rock. One of the most underrated guitarists in rock music, his tone no longer screams with the wild feedback of an acid-crazed Hendrix, and instead he opts for a cleaner jazz sound until later on in the album when he steps on the gas for the straight-up rocker "Screwdriver." Even his take on funk this time around has less of a sex-dripping growl and takes root in a J.B.s-style wall of horns.
Even when Prince steers dangerously close to jazz-inflected adult contemporary on "Look at Me, Look At U", the bass line keeps it thumping amid a flowing stream of improvisational jazz. Despite Prince's reputation as control freak the album manages to have an organic, almost jammy feel. The bass lays the groundwork for the funk horns of "Stare" and gives a wink with the "Kiss"-like riff. The first taste of ghosts from the '80s comes by way of "Xtraloveable" with Prince back in the throne at his most classic, with disco laced pre-Purple Rain sounds. It's the first place on this album where he re-injects the in-your-face sexuality his music oozed with in his glory days. "Groovy Potential " takes the classic Prince sound just touched upon and runs it through a jazz-infused disco filter.
There's indulgent R&B balladry in the form of "When She Comes," complete with the caress of Bacharach-style strings and the Purple One gliding up into his falsetto, but he never reaches for the notes he hit in "Do Me Baby." In a different corner of the spectrum there's the funkier fusion-pop of "Black Muse." It's still a fairly unconventional take on pop—it's hard to hear this sitting comfortably next to even "Raspberry Beret" on the radio, but it's his own version of pop all the same. And here, as in the rest of the album, he proves that he really only has his own shoes to fill. You can never truly get back to the days when we knew the sound of doves crying, but this album finds Prince in a much stronger position than he's been in years. Maybe it's worth going back and listening to some of the albums I missed out on after Crystal Ball after all.
Similar Albums:


Prince – HITNRUN Phase One


Janet Jackson – Unbreakable


Miguel – Wildheart