Treble Roundtable: Our David Bowie memories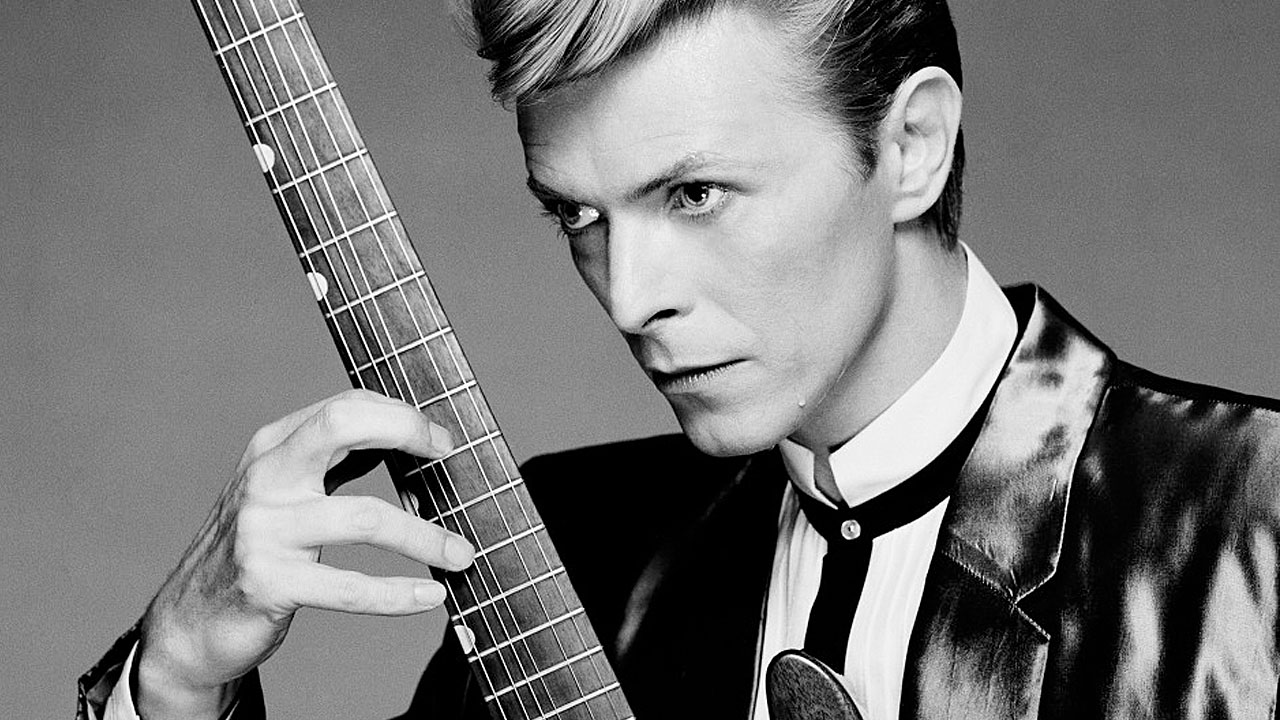 Ron Frazier/Creative Commons
Welcome back to the roundtable, in which Treble's writers engage in a casual discussion on music, pop culture and our relation to both. Got a question for us? Feel free to send it over to [email protected] with the subject "Roundtable topic."
This week's topic: We're still trying to unpack the monumental gut-punch the music world—the whole world, really—suffered this week. Once we realized we'd lost him to the stars, we quickly opened a discussion of our observations and memories of David Bowie's work. We'd like to share the results with you.
Wil Lewellyn: My introduction to Bowie occurred in 1986, when I went to see a movie called Labyrinth. Midway into the film when the Goblin King was reminded of the Babe it clicked that this was the guy who sang the "China Girl" song I liked from the roller rink. I left the theater and that afternoon my grandparents bought me the cassette versions of the movie's soundtrack and Let's Dance. Up until this point the only album I owned that was not Kiss, Twisted Sister, Alice Cooper, W.A.S.P. or Ozzy was Prince's Purple Rain. So Bowie opened up another sonic spectrum for me. With one song, "Cat People," he proved you could make music that was dark without being metal. Then when I saw Bowie on the Glass Spider Tour in 1987, my mind was blown. I saw every tour he embarked on from that point on: Sound & Vision, his jaunt for Outside with Nine Inch Nails, Earthling, and the Reality tour. I'm glad he did not drag himself out on the road again and left the perfect ideal of him in my mind. While I have been the kid in school that was too goth for the metalheads and too metal for the goth kids, Bowie taught me to not give a fuck and follow the music that moved me, be it soul or British folk. He showed I could be a hero, a spider from Mars, or a scary monster and a super freak. It might take a few days for the ache of losing someone who was immortal in my mind to ebb and me to be able to listen to him again without melting down, but he was a legend before he died so nothing has ch-ch-changed.
Jeff Terich: The music of David Bowie has been a constant in almost every stage of my life. And I mean that in a very literal way—one of the very first memories I have of seeing MTV as a kid was the "China Girl" video. But the presence of Bowie's music, and even more than that its importance, grew the older I got, whether as an exploratory binge through his catalog during my teenage years, as a common artist shared by all my friends and much of my family (I can thank my brother for getting me into Hunky Dory and the Berlin trilogy), or as a go-to answer at job interviews when the occasional "So what kind of music do you like?" question gets asked. And it did, a lot. More than you'd think.
One of my favorite Bowie memories was seeing him perform at the Area Two festival in 2002, shortly after the Heathen album came out. I expected a setlist of mostly new tracks; I got "Life on Mars?" (he opened with that, he fucking opened with it!), "Ziggy Stardust," "Ashes to Ashes," "Heroes," "Breaking Glass," "Fame," "Let's Dance," "Stay" and "Always Crashing in the Same Car." Utterly blown away, not just by the wealth of amazing material (and really, swap out half of those and he could have just randomly picked anything equally as stunning) but by the utter charisma that he emitted. He was funny, agile, commanding and seemed far younger than his then 55 years.
But on a more intimate, less spectacular level, I can't think of a fonder memory than when I got married, half-drunk dancing with my wife and our college friends to "Let's Dance," singing along to every word and simply sharing this infectiously danceable bond. We couldn't help but repeat the joke that "Let's Dance" wasn't a request—it was a command. It's mostly because of these small moments, these events where Bowie was an unofficial guest of honor, that I kind of lost it on Monday morning. When someone's music means that much to you, and you spend so much time with their voice, it's not just entertainment. It becomes a part of your life.
Liam Green: As David Bowie was The Man Who Fell to Earth, he had return to space eventually. But the day before his ascension, I'd joked about how he didn't experience earth years—therefore his newest album Blackstar being one of his best at age 69 made perfect sense. So how was I weeping in my bedroom while playing "Five Years" and "Heroes" 36 hours after that? I sorta took him for granted, and it broke me like no artist's death ever has.
Since my mom bought me Ziggy Stardust for my 14th or 15th birthday, I've kept his work in my life. Then, when me and my liberty-spiked head didn't like music that wasn't downtuned guitars, clanking industrial or shock-value rap, I nonetheless immediately understood the pro-weirdness messages of "Moonage Daydream" and "Starman," and turned to "Rock and Roll Suicide" when I felt sad. Someone understood it and made it seem cool, unlike the snarling rage of the bad metal (like, Slipknot, not Slayer) I thought was proper misfit music. When I became a film geek, he was there in Scorsese's The Last Temptation of Christ and Nic Roeg's The Man Who Fell to Earth or sardonically soundtracking Lars Von Trier (in Dogville, where "Young Americans" cognitive-dissonantly plays over the credits) and Quentin Tarantino (when Melanie Laurent dresses for revenge against Nazis in Inglourious Basterds). During a dark, drunken early-20s period (the third of several), my roommate, in a similar space, turned me on to Low. And in 2013 I finally became a superfan, as Bowie's return to classic form on The Next Day prompted me to revisit the rest of the Berlin trilogy, the '90s explorations of Black Tie White Noise, Outside and Earthling, and more.
Yet I didn't listen to Aladdin Sane, the entirety of Young Americans or Heathen, all excellent in different ways, until the day he left. And I still have more to hear. Sad as his absence makes me, I will rejoice in finding new phases and sounds of Bowie, and in trying to follow his lead by being weirder and more unapologetic in my own art.
Paul Pearson: All I can say is that David Bowie is the most common musical thread amongst my friends, peers and favorite general music styles. Possibly even more than the Beatles. I'm of an age where a lot of kids my age were finding glimpses of themselves in the Bowie albums they were listening to—in a way it was the first step in our identity research. It may not have been until The Next Day came out that I appreciated just how many aspects of identity—gender, social caste, relationship, family, placement in the space-time continuum—he covered. There's no other way to say it: I was sickened, physically, when it became clear he was really gone. He's all over the music I listen to.
Gillian Herrera: I don't remember the first time I heard David Bowie. It's not that my brain is THAT bad—that's just how long I've been listening to the guy. Packed somewhere within the messy closet of my unconscious is the knowledge that the first time I saw the iconic cover of The Man Who Sold the World, I told my mom, "Wow, I didn't know boys could be beautiful." I've never questioned that since.
There is one memory I can recall that befits Bowie as I understood him. I was having a bad day at work in retail hell. My boss usually had us listening to some chillwave nonsense or something called "Pop 2k" on satellite radio. This generally served to add insult to injury as far as I was concerned. Near tears after a particularly nasty customer, I walked up to the radio and jabbed at the tuner, not caring where I changed it but unable to listen to the musical equivalent of FourLoko any longer—and like a preordained dream, I caught the very beginning of "Ashes to Ashes." I must have come in on the first 5 seconds of the song. It didn't change my life or even the course of my day, but hearing Bowie's reedy voice insisting "I'm happy / hope you're happy too" did something I didn't think was possible on that trashbag day; it made me forget about everything for a little while. For the space of that 4 minutes, I wasn't stuck behind a cash register. Instead I was floating somewhere off with Major Tom. That was the power of the Thin White Duke's music—the power to transport, to alter the quality of the world in which we find ourselves to something more bearable and even, sometimes, beautiful.
The wake of his death is hardly smooth, and how could it be? When such a cultural giant slips beneath the surface, there are bound to be ripples and eddies and high tides. I'd venture to say that may be how he would want it. However history on this planet will come to define David Bowie, he has gone beyond where or criticism or our grief could reach. Strung out in heaven's high.
A.T. Bossenger: I never saw Bowie, but like most people my age (especially fellow queers and weirdos), he was an omnipresent force in my life. Whether it was humming along to "Starman" as a young child, experimenting with makeup for the first time, or as an influence on my own, dramatic preferences of music-making, David was always there. And, like Jeff, Bowie played a pretty big role in the wedding festivities my partner and I held last summer. No, he wasn't literally there, but there's a memory forever ingrained in my head of the (excellent) DJ spinning "Under Pressure" at a high point in the night. There I was, encircled by many of my closest friends and we, of course, knew every word. At the song's mega-climax ("Why can't we give love one more chance," etc.), I looked at one of my best friends, Ingrid, and we grabbed wrists and began spinning for the remainder of the song. As I dizzily came out of that moment, I was both drained and revitalized as only a song so connected to one's soul can make somebody feel. And Bowie wrote so many of those songs. So, while I never got to see the man perform live, I feel pretty confident that his performances effected me just as much as the next person.
But perhaps my greatest Bowie memory actually comes in the form of Blackstar and the amazing sort of feat that only someone like Bowie could pull off, literally dying a couple of days after his game-changing swan song. I've been working on a long-form piece on Blackstar all week, and every time I hear the record I develop an entirely different relationship with it.
Phil Scott: In the fall of 2014, my wife and I took a four-month-long honeymoon trip to New Zealand to work on various organic farms. While at a thrift store (or "op shop" as they say in Kiwiland) I came across a box of cassettes labeled "free," one of which being David Bowie's Let's Dance. Naturally, I took all of them. In an attempt to pack light however, I left these cassettes at my wife's relatives' house on the North Island as we ventured down to the South Island to do some road tripping.
As unluck would have it, our rental car only had a tape deck, and my Bowie was waiting for me on the other side of Cook Straight. We scoured the op shops on the South Island, but the best we could find was Kenny G, which became the soundtrack to our road trip. Now, I like Kenny G as much as the next guy or gal, but by the end of the trip I could not stop thinking about Bowie, and my wife and I couldn't take one more lick of that damn sax.
When I was finally reunited with Bowie and back in the US, I put in Let's Dance. Maybe it was the jet lag, or maybe it was the excessive Kenny G, but there are few times I've been more delighted to listen to an album than at that moment. Thanks for the boogies, David.
Giovanni Martinez: As a kid, I remember hearing "Fame," "Rebel Rebel," "Ziggy Stardust" and "Changes" on the classic rock radio often. But my most memorable image of David Bowie comes from watching Labyrinth (that hair!). Though my listening of Bowie's music wouldn't begin until I was 16, when I found remastered copies of Hunky Dory and Ziggy Stardust at my high school library, it wasn't until about five years ago that I started digging around Bowie's catalog. After many repeated listens, "Heroes" became an instant favorite. When I got tired of that record, I found other albums to enjoy: Station to Station, Low, Scary Monsters and Let's Dance. All creative high marks for someone who constantly reinvented himself each time.
When waking up to the news, like many I was in disbelief. On the day of his death, before it was officially announced, I day-tripped to San Francisco and played "Heroes" on the way there, thought about his new album and realized that his passing (when it came) would leave a big hole in everyone. David Bowie's creativity is and was unmatched. There will never be another entity like him, ever. He embraced the concept of weird at a time when it wasn't acceptable. As a result, he became a symbol and an idol for all the misfits, geeks, and outcasts. The world is now a lot less interesting without him. May his spirit and the work he left behind guide us to the farthest reaches of our imaginations. See you on Mars, Starman.
Stephen Chupaska: When I read on a freshly illuminated iPhone Monday morning that David Bowie had died, two songs rushed to mind: "Kooks" and "Boys Keep Swinging." "Kooks" is about Bowie's then newborn son Duncan, asking him, in time, if he'll always love his weirdo parents. And in turn, Daddy Stardust tells his baby, "we'll believe in you." It's a nice thing for an elder to say to child, or the teenager listening to Hunky Dory. "Boys Keep Swinging" is among Bowie's wittiest songs, with a catchy chorus poking its head above some squashed guitars. It also came complete with a great blokes-in-dresses themed video. And on that point, the other memory that surfaced, as BBC Radio 6 led the musical wake in my New York apartment, was something from my college Shakespeare classes.
I took every Bard-themed class in Keene State College's course catalogue, including one my senior year, which focused on Shakespeare's gender-bender plays, such as Twelfth Night. Unfortunately, the professor of that class was one of these teachers who believed in "group work." Detestable stuff—nobody likes group work. Nobody. Alas and alack, we were divided into groups and assigned an act of Twelfth Night to perform for the class. You might wonder why a college class would be forced to do something that seemed so high school. Yeah, you might wonder that and I would wonder along with you. Anyway, my appointed group leader, a guy called Fred, loved David Bowie and thought we should perform our assigned act of Twelfth Night as Ziggy Stardust-inspired characters. I was a reluctant yes, but my interest grew as I was to play the part of Feste, the fool. Through some decision making that I don't quite remember, I was to play Feste in drag. Now, I'm no stranger to wearing a dress, but I hadn't done so in quite some time.
On the day our group was to perform, a classmate loaned me a silver sequin skirt and I had a white ruffled blouse from my closet that fit snugly, but it worked. I had on blue eyeshadow and gloss that accentuated, but didn't oversell, my naturally pouty lips. Before we took the stage, to perform for our classmates, Fred drew a red lightning bolt and my face and then doused me with glitter. Our scenes went down a storm to not a few laughs, and we did our Shakespearean exeunt to "The Jean Genie" which blared from a boombox. I had a class on the other end of the campus immediately following Shakespeare, a seminar in African-American Women's Literature in which I was the lone male. I did not have time to change back in my jeans and t-shirt, so I scurried across the campus in drag. Do keep in mind this was Keene State in 1999, not Oberlin in 2016. The fashion cues were more ill-fitting sweatshirts and cargo shorts with 20 to 30 pockets on them not, say, me in women's clothes. But scamper across campus I did, and up into the Parker Hall seminar room on the second floor. All the women in the class liked it—and what, really is not to like—including Professor Mallon. I can recall the smile she gave me even now.
Boys always work it out.
Max Pilley: I was never lucky enough to see Bowie, and I always imagined the day would come. When I was 13, I went out and bought The Beatles' 1 album and Best of Bowie, and was so smug, sure that that was all of the music I was ever going to need to have. Little did I realize that for every great Bowie single, there was a great album to go alongside it. And every great album was a gateway to a whole host of vanguard artists that I was blissfully unaware of. Even The Beatles didn't do that for me.
Not that it isn't painful, but Bowie leaving us now so suddenly does guarantee that his life will remain complete, undiminished, never compromised, never cheapened by commercialism or inferior output. He died with his new album at No. 1 in the charts—a spiritual juggernaut of a record, laced in hindsight with countless references to his illness, and enriched with philosophical contemplations about death. It was at No. 1 not out of sentiment, but out of merit; the world still wanted to wrestle with whatever experimental adventures he had conjured up this time. He lived about a hundred lives in one go, and we were lucky to have him.
Adam Blyweiss: If there is one thing to be most admired about David Bowie, it may well be his range in both the arts and society. The man was—is—literally everywhere. This is a man who recorded alongside Massive Attack and Mick Jagger, shared stages with Arcade Fire and The Philadelphia Orchestra, and dueted with everyone from Bing Crosby to Trent Reznor. He classic-rocked it with Mott the Hoople, punked it up with Iggy Pop, jazzed it up with Pat Metheny, souled out with Luther Vandross, went ambient with Brian Eno, went disco and pop with Nile Rodgers, and received modern dancefloor reverence and relevance from the likes of LCD Soundsystem and Soulwax. At the birth and early heyday of MTV, he was simultaneously one of the network's biggest presences and biggest critics. Just about the only form of music he didn't touch was country, and even then he still managed to get his cowboy on by acting in Gunslinger's Revenge.
This leads us to his screen career, which often resulted in cult classics (The Man Who Fell to Earth) and occasionally approached critical mass (The Prestige). This takes us to the stage, where he embodied The Elephant Man and produced a modern twist on Lazarus. We make the leap from performing to fine art: He was a selective collector (Rubens, Damien Hirst) and a muse and source for work elevated to the level of art, as seen in the recent traveling exhibition David Bowie is. He spoke to and for countless fringes: fluid sexuality, sci-fi geekery, studio nerddom, the yin and yang of hermitage and idolatry—this makes him emo before emo was emo, I guess.
David Bowie was not on the cutting edge; David Bowie was the cutting edge. David Bowie was more than a mere renaissance man. His life was ongoing renaissance, constant reinvention and retrieval and re-reinvention, an epoch from which unknown creative pleasures and mercies have yet to spring.