Da Art of Storytellin': Too Much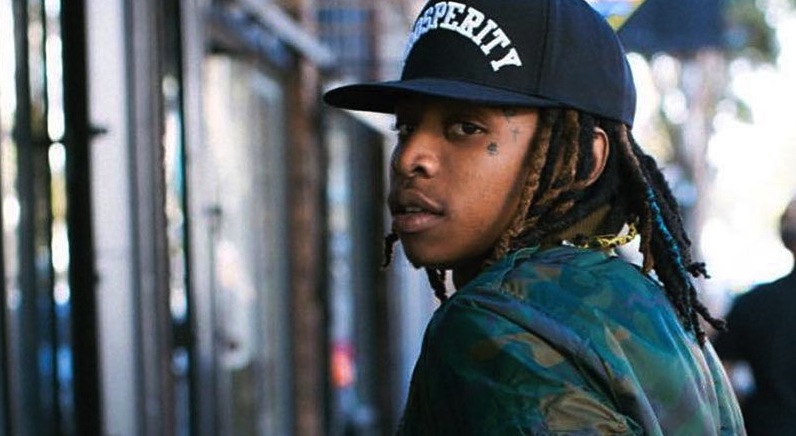 Well jeez. When it rains, it pours. The past few weeks there has been a wealth of high profile new releases: Rihanna's Anti, Young Thug's I'm Up, a new Migos mixtape, and not one but two Future tapes. Then Beyonce released "Formation," a song that effectively broke the internet and Kanye West finally releases his album, The Life of Pablo. Lord help me if Drake drops Views from the 6 within the next hour or so. Add that the already brimming floodgates of mixtapes, and it's a little much for this one column to handle. To what degree does this become "This Month with Future and Young Thug"? How can I possibly spend enough time with these releases if they keep coming out at this rate? Have I fallen into a listening rut? What does it all mean????
OK OK, so that last one was a little dramatic, but each month I do go through a mini-crisis of what direction this column is going. A lot of these crises stem from a case of mind-numbing writer's block that seizes me at this time every month. I haven't listened to enough new music. I listen to the same things over and over again. I spend more time with the YouTube mix of Soul For Real's "Candy Rain" than I do with anything new. There is no way I am qualified to write this column. But then you get a tape that wallops you and you just have to share it and then you remember, "oh yeah, this is why I wanted to write about music." So while this writer is a little overwhelmed by the new releases by these heavy hitters (and concerned that we haven't talked about this one particular song enough), I'm turning my attention to a crop of newer and lesser known artists this month.
The best hip-hop mixtapes of February 2016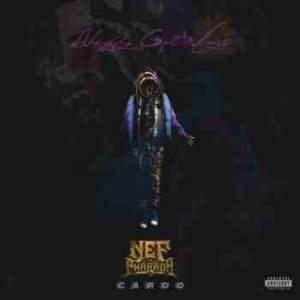 Nef the Pharoah – Neffy Got Wings
Oh, I looove being able to rep the Bay Area here. Bred in Vallejo, California, the East Bay city that is home to a Six Flags and the breeding ground of a litany of Bay Area rappers including E-40 and Mac Dre, Nef the Pharoah was a fixture in the local freestyling scene and in 2014, was tapped for an album feature by E-40. Last year his single "Big Tymin'" garnered national attention, mixing the easygoing Bay Area style (which is now everywhere, thanks to DJ Mustard) with a little bit of New Orleans bounce music. To build on the popularity of "Big Tymin'," Nef released a 10-track tape that explores new directions in Hyphy. Nef proves himself to be a charismatic and charming rapper on Neffy Got Wings, repping the Bay Area hard on songs like "Wake Up" ("still Hyphy, still retarded, still dumb / sideshows, the whole world get it from us" and "they stealing from the Bay, it's time to wake they ass up") while supplying a plethora of catchy sing-along jams like "Big Chang Chang" and "Michael Jackson." The music is fresh, working off of well worn Hyphy tropes, with plenty of funk and dreamy synths that make it perfect for backyard (or front porch) lounging.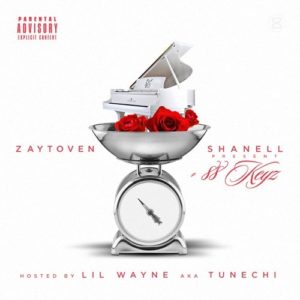 Shanell – 88 Keyz
88 Keyz pairs Shanell, one of Young Money/Cash Money's most underrated and underused players, with Zaytoven, and the collaboration proves to be a perfect match. Zaytoven's woozy Trap beats provide interesting groundwork for Shanell's clear-eyed and no-nonsense songwriting. Her take-no-fools lyrics are given ample opportunity to shine, her takedowns on "Open Heart Surgery" and "Fraud" are entertaining and delicious payback for the largely misogynistic rap world. There is of course the unnecessary interludes with Lil Wayne, to remind us that Shanell's on YMCMB, though one can argue that that very label has wasted her talents by putting Shanell continually on the backburner. Shanell shines on 88 Keyz and while listening to it, I was struck with her. She's a charismatic singer and she has a snappy sense of humor, has an ease with a ballad as well as a more upbeat track and a trap beat, so why isn't she getting her shine? It's hard to say. Shanell released consistently solid songs, but no song has quite broken for her. Many of the songs on 88 Keys tread similar ground, save the wonderful and energetic "Fraud," and here's hoping this gets her the recognition she deserves.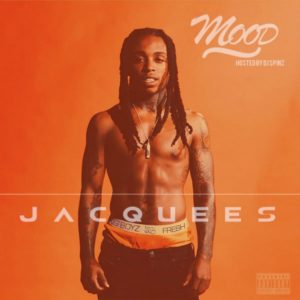 Jacquees – Mood
If there's anything I love it's a good slow jam. Jeremih's Late Nights is currently my go-to source when I need to quench that R&B crooner thirst, but when my attention was pointed to Jacquees, I had to pause. His mixtape Mood is a breathtaking showcase for the 21-year-old singer, providing a variety of styles to flex his vocal muscles. At times sounding uncannily like Jeremih, Usher and Chris Brown, Jacquees is smooth as hell and, I won't lie, I swooned a little. Jacquees surrounds himself with plenty of cohorts on Mood, including Dej Loaf, Rich Homie Quan and Kevin Gates, but he remains firmly in the center of each track. At 16 tracks it's a little dizzying, and since Jacquees is almost too good at aping other singers, it's a bit difficult to grasp just who he is. The best songs on Mood, such as "Come Thru" and "Set It Off," have a playfulness that compliments his youthfulness well. But when the tempo goes down, like on "Pandora," it starts to get a little sleepy; he hasn't found his "Burn" yet. With this impressive debut, Jacquees is certainly one to look out for.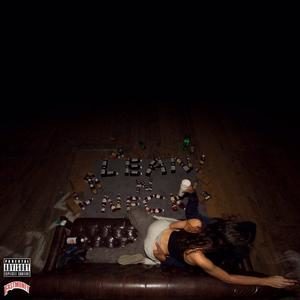 RetcH – Lean & Neck
And in this month's edition of enthusiastic endorsement: RetcH's Lean & Neck. I missed RetcH's Finesse the World last year, and after hearing Lean & Neck, it's clear that I'll need to circle back. This release gave me life the minute I heard it. New Jersey's RetcH delivers a tape that is equal parts throwback (with plenty of Mobb Deep influences) and innovative. Rife with dark and gloomy beats, Lean & Neck has gruesome undercurrents, but unlike similar albums, it doesn't feel labored. RetcH's gravelly flow feel fresh and is at times thrilling (like on "Not To Mention"). There's a nice restraint here, RetcH doesn't feel the need to tear into each track with guns blazing; rather his slow burn offers an intriguing tease. He gets his point across not through relentless and overwrought lyrics, but with simple and evocative ones (and a strikingly stark sample of Kanye's infamous "George Bush doesn't care about Black people" that closes "Hol Up"). I was reminded of the difference between a good John Carpenter horror movie versus torture porn; sometimes hints are way more effective than showing all the gore.
You might also like