Da Art of Storytellin': New year, new jams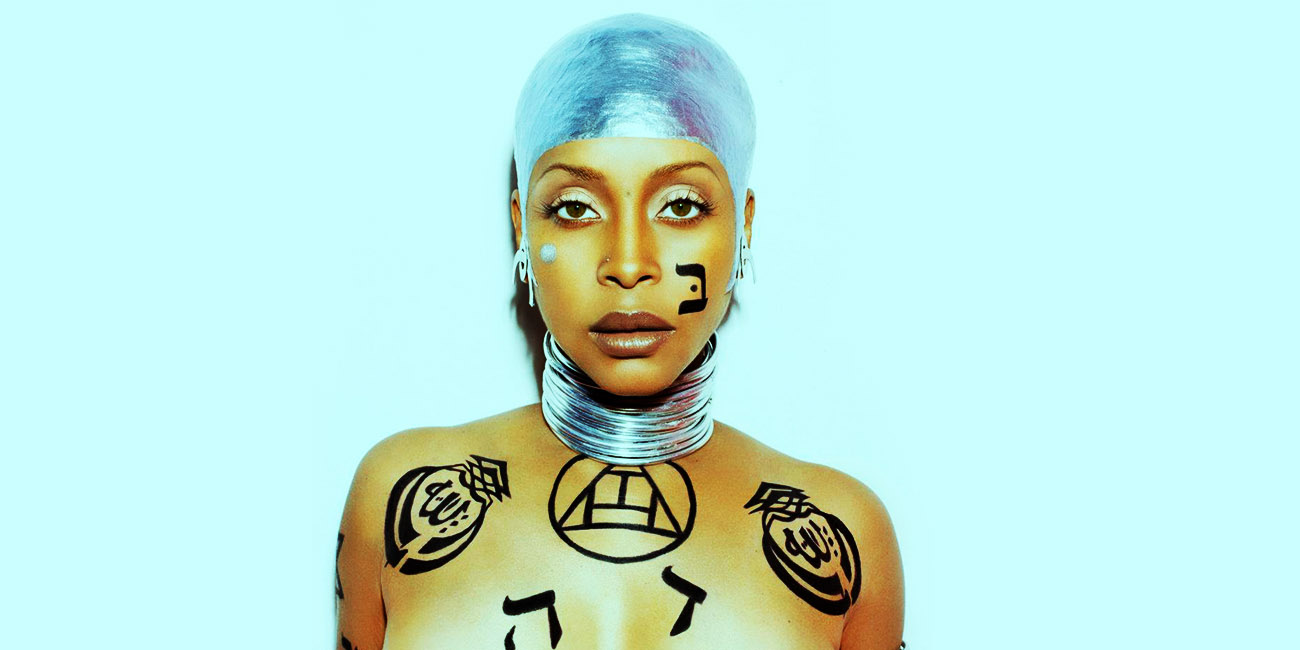 And so the lazy and cozy hibernation of the holidays are over and we launch back into work or school. With last month's column devoted to my favorites of 2015, I had no real chance to dive into any new releases and so those files sat and I wearily eyed them like Pee Wee and the snakes. I knew eventually I'd have to run out of the pet shop with handfuls of snakes, and so here we are. Let's get right into it.
The best hip-hop mixtapes of January 2016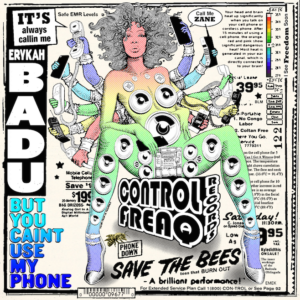 Erykah Badu – But You Caint Use My Phone
Erykah Badu didn't disappear. She was always making music. Stunning music really. But following mainstream music press, it often seemed like she had gone away. And then poof, a remix of Drake's "Hotline Bling" and Badu was suddenly all over my social media, and I, maybe unfairly, sniffed, "where y'all been?" But then again on her remix of "Hotline Bling" —here renamed "Cel U Lar Device"—she is loose and sexy, commandeering Drake's problematic pleas for a "good girl" and turning them on its head. Where many mixtapes now blur the line between mixtape and album, But You Caint Use My Phone reclaims the focus on covers and remixes common old school tapes. Here Badu is at her freshest, her most off the cuff. The result is a release that is playful—a lovely tribute to the songs she loves: Uncle Jamm's Army, Isley Brothers, Egyptian Lover, New Edition, Usher, and on and on. Using the motif of the telephone, Badu explores conversation, miscommunication, connections and the like with an otherworldly tinge, speaking to how we have communicated and speculating on how we might in the future. But perhaps best of all is "Hello," a fantastic duet with André 3000, a reworking of "Hello It's Me" by Todd Rundgren famously covered by The Isley Brothers. Listening to this duet between two people who were formerly romantically entangled but forever connected via their son is touching with its understanding of how relationships evolve. It's vital and beautiful and we should all be so thankful that they chose to grace this upon the world.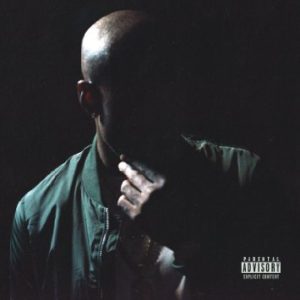 Freddie Gibbs – Shadow of a Doubt
By the time I had submitted my favorites of 2015, I had downloaded but not listened to Freddie Gibbs' latest Shadow of a Doubt. That's completely my bad as the album is easily one of the best of Gibbs' best efforts and rightly deserved a place amongst the best of 2015. Gibbs is probably one of the most skilled emcees around today. His lyrical precision is thrilling to listen to, and while he doesn't have the outsized personality of, say, a Gucci Mane or a Rick Ross, Gibbs is an incredibly charismatic performer. In Shadow of a Doubt, Gibbs doesn't stray too far from his gangsta roots, but where the album excels is Gibbs' willingness to push the musicality beyond where Gangsta Rap has been. While well traversed in the old school warmth of soul samples, Gibbs is also versatile enough to dive into an instrumental like the one in "Cold Ass Nigga." Produced by Kanye West collaborator Mike Dean, the song is shuddering, glitchy and heavy. It's unlike any other song from Gibbs' repertoire and it's an eye-opening one, showing just how versatile and daring Gibbs really is.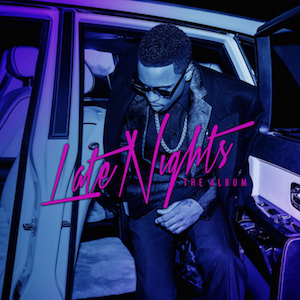 Jeremih – Late Nights
I need to say this: I love this album. I have listened to it nearly incessantly since it came out and each time I'm excited and I thrill at each track. I've had a soft spot for Jeremih for a long time. His 2012 mixtape Late Nights with Jeremih is still one of my absolute favorites and it was clear that he is much much more than "Birthday Sex," his 2009 debut single. With Late Nights he's crafted an album that is sexy, at times melancholy, and subtly great. He even made me abide by a cringe-worthy J. Cole verse in "Planez." J. COLE, come on! There are almost too many songs to highlight. "Oui" is a swoon-worthy song if there ever was one, and when the instruments drop out and Jeremih riffs on Shai's "If I Ever Fall In Love"? Ooooooooo. "Pass Dat" is a stripped down stunner that features smart usage of pitched-up vocals. The finger snap percussions of "Drank" and "Woosah" are wonderfully simple and effective, letting Jeremih's controlled voice take center stage. His understated performance throughout the album is such a pleasure to take in; after so long, Jeremih knows how to best showcase himself. Creating a sonic space to craft an album that teases and flirts; he makes restraint hot af.
Pusha T – Darkest Before the Dawn: The Prelude
When I wrote last month's column, I was anxious because I was days away from Pusha T's album release. As a longtime Clipse fan, I've come to treasure the older and wiser Pusha T. With a solid supportive base in Kanye West's G.O.O.D. Music, Pusha T hasn't had to court mainstream pop and instead made albums and tapes that was true to him, while also pushing him to sounds that pushed him as an artist. After years of feeling disillusioned with the music industry, Darkest Before the Dawn: The Prelude makes plenty of references to the exploitation Pusha's witness and even experienced. He sneers as young rappers aping the latest trends in order to get famous faster in "M.F.T.R." and he does so with lyrics so sharp, they're surely drawing blood. He slays here. Lyrically he's at the top of his game and for a release that is technically strung together from what isn't making onto the forthcoming King Push, it's remarkably cohesive and clear-eyed. If all the cast offs from King Push are this good, we're in for an incredible treat.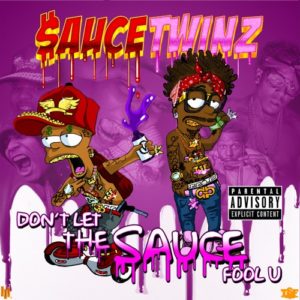 Sauce Twinz – Don't Let the Sauce Fool U
Houston's Sauce Twinz are incredibly prolific with Don't Let the Sauce Fool U marking their fourth release in 2015. Each release has been unrelenting in their Sauce-ness; these guys haven't watered down their sound and if you're not a fan already when you listen to a tape, well, be prepared to hit the ground running. Don't Let the Sauce Fool U clocks in at 19 tracks, and while it could use some trimming, it's also fun to listen to. Sauce Walka and Sancho Saucy bring in an irreverent sense of humor that brings in a much needed levity in the mixtape world. There's so much flair and personality on this tape that it may be much for the newly converted, but take a closer look and you'll find that Don't Let the Sauce Fool U is exuberant and just a plain enjoyable listen.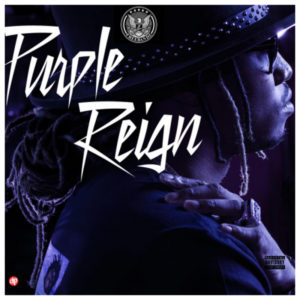 Future – Purple Reign
Well, jeez. And Future had to go ahead and release a new mixtape a day before this column's due date, so forgive this short semi-review; there just wasn't enough time to marinate! I mean, what more can I say about Future's output? It seems as if we're in peak Future and each release has been excellent, almost unnervingly so. There is quality work by Metro Boomin, and Southside and Zaytoven also have good turns. Future is once again great. If anything after the high of DS2, it's almost hard to listen to anything else, but if that's my only critique or complaint then surely Purple Reign is a worthy listen.
Also, do yourself a favor and get Junglepussy's Pregnant with Success.
You might also like: