Remake/Remodel: Carly Rae Jepsen – Emotion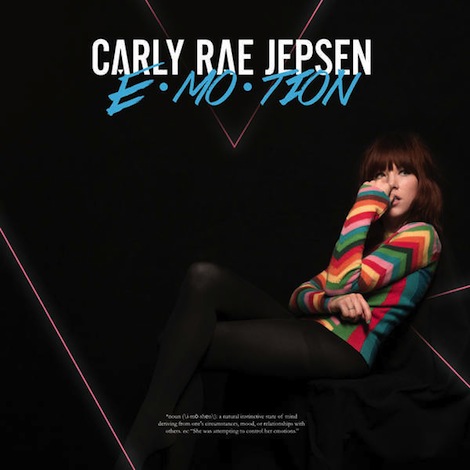 Welcome back to Remake/Remodel, the weekly column in which one of Treble's editors or contributors takes a classic—if imperfect, to our ears—album, and proposes an alternate tracklist in an effort to provide a different, albeit highly enjoyable listening experience. Today we tackle the surprise pop highlight of 2015, Emotion by Carly Rae Jepsen. We spoke well of the album when it was released, and "Run Away With Me" landed on our Top 50 Songs of the Year. And yeah, we listened to it a lot.
It's not perfect though. For how big of a step the album was after the megahit "Call Me Maybe" (and the otherwise disappointing Kiss), Emotion still had moments that felt like filler. "Boy Problems" seemed maybe a little too teen-pop for a singer who's now 30, and "LA Hallucinations" just didn't mesh well with the rest of the album, its cliché Los-Angeles-is-shallow message anything but novel. There are a few other tracks that just don't come close to the same level that its best songs do, which makes the flow of the album a little uneven in its middle section.
And that's the other thing: The album is extremely frontloaded, with a pair of standout tracks at the end, but the meat of the sandwich is undercooked and in need of a bit more seasoning. The thing that makes Emotion great is its standout tracks, though not necessarily the sequencing or flow of the album. I get it, believe me. The rules for pop albums are a little stricter in that the hits have to come earlier in the sequence. But considering the long slow death of the CD, it seems arbitrary to stick to that idea. Pop doesn't have to play by the old rules anymore. So I'm reshaping Emotion into a leaner, more effective and efficient 42-minute pop essential.
What's gone: The aforementioned "Boy Problems" and "LA Hallucinations" for the reasons I've laid out, along with "Let's Get Lost" and "Your Type," simply because they lack the depth of the more strongly constructed tracks on the album. In their place are some bonus tracks from the Deluxe and, um, Target exclusive edition. (Or, if you prefer, the 17-track Japan release.) Now let's have a listen and a look at the Carly Rae Jepsen Emotion alternate tracklist. (Note: "Never Get to Hold You" isn't on Spotify, but you can stream below via YouTube.)
"When I Needed You"
For reasons I don't totally understand, "When I Needed You" is the closing track on the original sequence of Emotion. I mean, I get it—I love having an upbeat, danceable or furious track right at the end of an album too. It's way more fun to end the album on an up note than to die a slow death of tawdry balladry or nebulous ambiance. It's simply too easy. But "When I Needed You," to me, sounds more like an opener. There's a brief surge, a big "Yeah!" and here we go! The ride is beginning its ascent, and we're going to have some fun. The song is a slap-bass-heavy '80s pop wonder with writing and production from Ariel Rechtshaid (HAIM, Sky Ferreira), and it's one of the most fun tracks here.
"Black Heart" [Deluxe edition bonus track]
Quite a few tracks on Emotion remind me of Robyn's Body Talk. That's probably not coincidental—the album was more or less a pop ideal for the new decade, and was pretty much just loaded with jams. This is one of those songs, a bonus track from the Deluxe Edition. Initially I had this as track one, but that seemed a little too radical a change. Still, track two seems like the right place for this robot funk jam.
"E-mo-tion"
This doesn't move far. On the original album, it's track two. Here it only moves up a little bit, keeping up the throwback funk-pop sound already established in the first few tracks.
"Warm Blood"
And yet again, we have another pretty much perfect pop track getting buried all the way at track 11. "Warm Blood" deepens the atmosphere a bit, easing away from the '80s Fleetwood Mac-isms and synth-funk basslines and into a contemporary disco sound that bridges vintage Moroder with contemporary EDM. It's contemporary pop crafted into an intoxicatingly glossy sheen, and subtler in its charms than most.
"I Didn't Just Come Here To Dance" [Bonus track]
This is a bonus track, and one that aesthetically moves away from the general aesthetic of the album a little bit, its UK garage and classic house influence making it more in line with Katy B's best tracks. But it actually works pretty well after the subtly hypnotic "Warm Blood." I really really really really like it. Which brings us to…
"I Really Like You"
The hit. Not THE Hit (that would be "Call Me Maybe"). But the one that comes closest on this collection. Which is to say it's not a huge hit, but a pretty big song all the same, having charted pretty respectably. And sure, it's a little corny, but it's feel-good fun that Carly does better than most pop artists. There's an innocence about it that's hard not to love, but it's also simply wonderful pop music, and amplifies the bombast after a couple of deep-moods deep cuts.
"Making the Most of the Night"
If this were on vinyl—which it doesn't need to be, but bear with me for just a moment—this is the beginning of side two. That "Making the Most of the Night" starts off with some twinkly melodies and softened suspense makes it a perfect segue into act two. But before long it kicks up into another banger.
"Gimmie Love"
Another solid uptempo track, not necessarily a whole lot to say here other than we're keeping the momentum going as long as we can.
"All That"
But here we have a slow jam. No, scratch that—the slow jam. Sometime in the past year or two I reached the conclusion that Dev Hynes should produce everyone's pop single, and though his idiosyncratic '80s smooth-funk style isn't necessarily one that translates into hit after hit, he has a pretty strong track record; his name is in the production credits to some excellent songs by Solange, FKA Twigs, Jessie Ware and Tinashe, just to name a few. "All That" is in competition with only one other track for being the best on Emotion, which is why I like the idea of making it something to build up to. Besides, slow songs are for side two.
"Never Get to Hold You" [Bonus track—Target exclusive]
This slower paced disco dirge would, in most situations, be a perfect closer. Here, we're putting one of the bonus tracks from Target's exclusive version of the album (we're still doing that? C'mon, people…) near the end, but not at the end. It's an excellent song, though, and better than some of the deep cuts I cast off. And it leads in perfectly to the big finish.
"Run Away With Me"
Yep, the closing track is at the beginning and the leadoff track is at the end. This is some mad scientist shit, but it works. Trust me. "Run Away With Me" is a beginning of sorts, but it feels like a climax. Something this big and this dramatic—and this good—just makes so much more sense when it's the exclamation point that comes at the end of the statement. There's nothing more joyful, nor purely satisfying on Emotion, and that makes me want to turn it into an encore instead of an opener.
You might also like: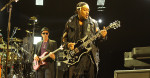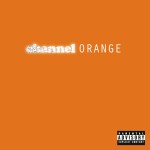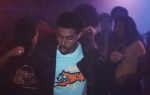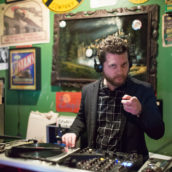 Jeff Terich
Jeff Terich is the founder and editor of Treble. He's been writing about music for 20 years and has been published at American Songwriter, Bandcamp Daily, Reverb, Spin, Stereogum, uDiscoverMusic, VinylMePlease and some others that he's forgetting right now. He's still not tired of it.