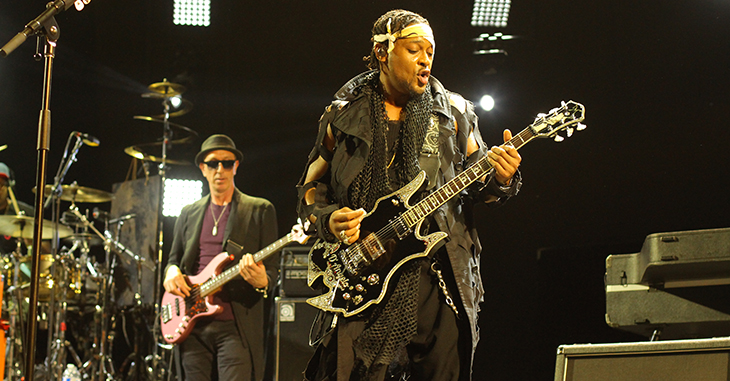 Here's where we're supposed to say how 2015 is The Year. How we're experiencing an unprecedented renaissance of popular music. How every year in music was leading up to this one. (Which I guess is technically true, but still…) Here's the truth: If you try hard enough, it's easy to paint every year as life-changing in some way because, truly, every year of new music brings something fascinating and unique to the table, even if it's harder to spot in the moment. Sometimes the best songs come out in a year that was otherwise disappointing for that genre. In other years, the greatness of a particular year might not be fully realized until a decade or more down the road. Whatever the case, perfection just seems to depend on which angle you're looking at.
If I seem to be speaking with authority on the subject, it's because every year we spend our Thanksgiving break (and the month or so leading up to it) discussing and analyzing our favorite tracks of the year. And every year we have an extremely difficult time narrowing our list down to 50 solid songs that best represent our favorite sounds of the year. This year was no different as we cleaned out the turkey and cranberry sauce to really dig our teeth into 2015.
So here's what we can say: 2015 was a delightful year for pop songs of many varieties (using pop very loosely here, of course) and yielded a couple interesting trends. For starters, black metal continued its innovative progression for what might be the sub-genre's year in the sun. Infectious pop singles ruled the airwaves, but that didn't stop a few key rock gems from sneaking to the front lines. But, of course, hip-hop wore the crown this year with a pretty even split between pop-rap anthems and hard-hitting jams of a more philosophical nature.
But 2015 was also a year full of moments of both celebration and grief. Here in the U.S., same-sex marriage was legalized and other monumental rights were earned while shooting-related deaths and violence against POC and trans people reached an devastating high. And, across the world, many other tragedies— from Iraq to Beirut to Paris— drastically affected this world we share. Many of the songs we picked as our favorites acknowledged the turbulence of these times while others seemed to celebrate in spite of the darker aspects of the year.
But you don't have to take our word for it. We've compiled a playlist of our Top 50 Songs of 2015 for you to listen along to as you read our thoughts and breakdowns of 2015's best bite-size musical snacks. So enjoy the tunes and let them soak in a while. But if one gets stuck in your head, don't fret too much; it's only a matter of time before 2016 comes along and gets a new suite of jams lodged in between your ears.

---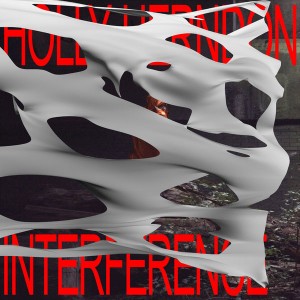 50. Holly Herndon – "Interference"
from Platform (4AD)
It's hard to say exactly what "Interference" is. Is it an innovative exercise in vocal sampling? The breakout single from an album too weird and unwieldy to logically produce such a thing? An art-pop single with no recognizable lyrics to speak of? Modern bass music made flesh and given complex emotional depth? A master's thesis on deconstructing pop music by reassembling its varied, misshapen fragments? Sensuality by means of uncertainty? Proof that disorientation can be utterly euphoric? Breathtaking? Short answer: Yes. — JT
---
49. Kurt Vile – "Pretty Pimpin"
from b'lieve i'm goin down… (Matador)
The hypnotic lead cut on Kurt Vile's follow-up to Waking On a Pretty Daze, much like that album's leadoff track, also starts off in the morning, with someone looking in the mirror and seeing a different person. But it's the same person that's been there all along. It's quotidian and familiar an image, but an effective one and Vile's underrated singing doesn't sell the emotion short. —SC
---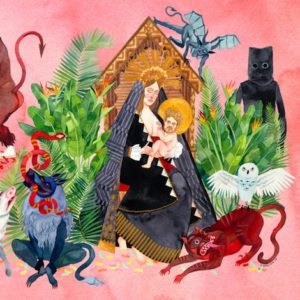 48. Father John Misty – "The Night Josh Tillman Came to Our Apartment"
from I Love You, Honeybear (Sub Pop)
"The Night Josh Tillman Came to Our Apartment" is an amazing work of insult comedy. It's a series of scathing one-liners delivered with pinpoint timing toward an insufferable ex-lover whose inadequacies are described in such petty detail that the joke becomes, in part, Tillman's desperation to sexually impress a woman he dislikes so much. If I Love You, Honeybear is ultimately about an out-of-control hedonist deciding to settle down, this song is that hedonist at his unhappiest but wittiest, straddling the line between wildly depressing and outright hilarious. — SP
---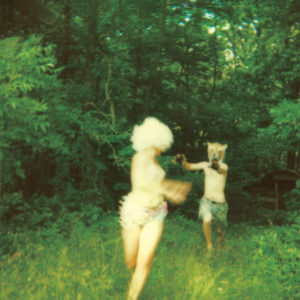 47. The World is a Beautiful Place & I Am No Longer Afraid to Die – "January 10th, 2014"
from Harmlessness (Epitaph)
TWIABP have rarely been short on ambition, but the lead single from their first album on powerhouse label Epitaph needed to deliver, and it undoubtedly did. Written from the perspective of Diana the Hunter, a Mexican vigilante who sought revenge for the sexual assault of women on buses in Juarez, it's a multi-part, dynamic offering from the Connecticut-based collective that's anchored around an echoing guitar riff and the contrasting vocals of David Bello and Katie Shanholtzer-Dvorak. Eschewing traditional song structures, its tempo changes lead to multiple 'wow' moments and one of the most cathartic climaxes in any song from 2015. It's a snapshot of a band who perpetually strive to better themselves, in constant flux but moving ever forward. – GO'M
---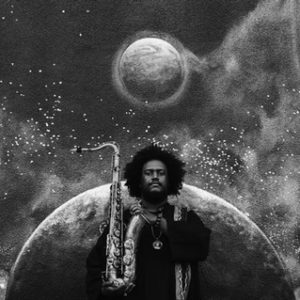 46. Kamasi Washington – "Re Run Home"
from The Epic (Brainfeeder)
As the second longest composition on a three-hour jazz record called The Epic, "Re Run Home" is obviously expansive, powerful and momentous. But it's just as playful and engaging as it is artfully challenging. It's the perfect intro to Washington and his band (which consists of Thundercat, Miles Mosley, Ronald Bruner, Jr., Leon Mobley and other modern jazz legends-in-the-making), displaying Washington's strong-but-flexible saxophone style. One listen to "Re Run Home" and it's clear why Washington is Brainfeeder's go-to sax player, having appeared on Thundercat and Kendrick Lamar's efforts this year. He's skilled enough to catch the attention of a long-time jazz listener but grounded enough to open the genre up to a new generation of fans. — ATB
---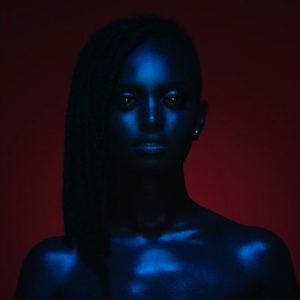 45. Kelela – "A Message"
from Hallucinogen EP (Warp)
Released in March 2015, "A Message" gave us a glimpse of Kelela's follow-up EP to 2013's Cut 4 Me, which was eventually released in October. Produced by Arca, with contributions by Boots, "A Message" is exactly the kind of song that the Los Angeles-based singer specializes in. A slow burn that traces the emotional arc of dissolving relationship, Kelela imbues the song with a raw emotion that both compliments and belies the languid instrumental. Both Arca and Boots know better than to crowd Kelela's voice with unnecessary flourishes, instead leaving a simple and almost soaring synth line to weave around her, letting her uncanny emotional articulation take center stage. — JI
---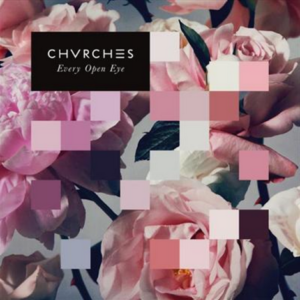 44. Chvrches – "Clearest Blue"
from Every Open Eye (Virgin)
On first listen it would be easy to assume the second single from Chvrches' second album be in rotation on pop radio, but it's a little too angular in some places to neatly fit next to the ubiquitous Katy Perry tracks on the FM dial. Chrvrches don't follow contemporary pop trends, but instead choose to make their own, opting for a less-than-mainstream sound devoid of mainstream pop rap undertones. In fact the beat it builds into same the same bouncing cadence as Depeche Mode's "Just Can't Get Enough." Singer Lauren Mayberry's sugary voice makes the bi-polar double messages of the lyrics go down with ease. If it's pop you're looking for, this is the way to go. — WL
---
43. Protomartyr – "Uncle Mother's"
from The Agent Intellect (Hardly Art)
For a song featuring bizarre images such as shady drug deals and dogs barking, the most frightening image in "Uncle Mother's" is the slight reference to children waiting outside in a car. The off-kilter lyrical content is matched by the band's icy, pounding instruments and a composition that tilts back and forth. The track as a whole represents a night spent in a seedy, middle-of-nowhere dive bar filled with miscreants and angry outcasts. Singer Joe Casey, whether worried or not, can't help but wonder, "Are your children still in the car?" — KN
---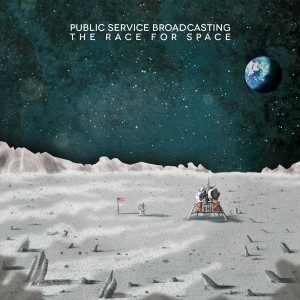 42. Public Service Broadcasting – "Go!"
from The Race for Space (Test Card Recordings)
I can only imagine how much money the National Aeronautics and Space Administration has passed up by putting their sound resources and recordings into the public domain. It's not like they could've paid off a whole space shuttle, but damn, NASA, surely The Orb and the '90s British rave scene were worth a satellite or something. Now there's this UK duo and their second album of art-rock where samples replace vocals, driving home a theme in the process of entertaining. Control-room declarations of "Go!" from 1969's Apollo 11 moon-landing mission punctuate this track, turning it from merely a funky jam into inspiration and affirmation. – AB
---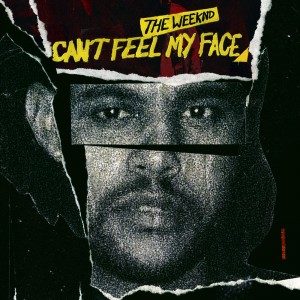 41. The Weeknd – "Can't Feel My Face"
from Beauty Behind the Madness (Republic)
If you're going to be singing a song about how love is the drug, why wouldn't you have the biggest name in 21st century pop production (Max Martin) help you in finding the vein of the collective zeitgeist? It's a testament to the production blending electro, a little funk and propulsive hand claps for the bed that our No. 41 song got pretty ubiquitous; hell, many people had it as their venerable Song of the Summer. But no matter how many times it was heard and played, it never failed to induce at least some head nodding at a desk even if one couldn't let loose on a dance floor like this track made them want to… wait, another Torontonian going from the background to the top of the charts on some well-produced hip-pop? Don't worry about it. Just hook it to your veins. — BR