Bat for Lashes – "In God's House"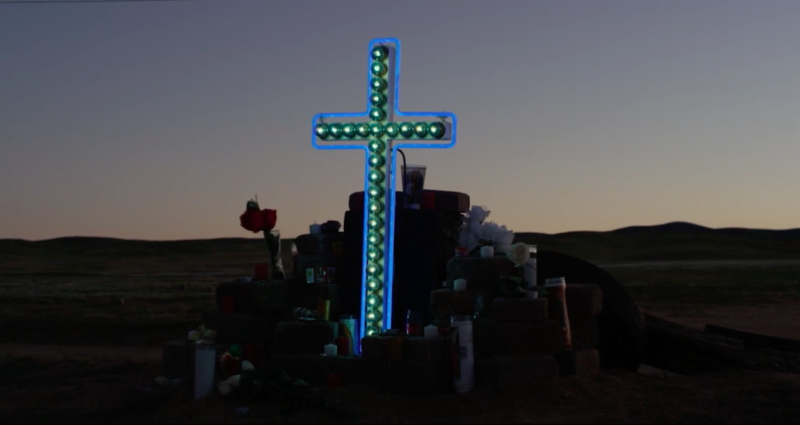 Bat for Lashes recently debuted her new single "In God's House," from upcoming album The Bride. And today, Vice i-D has shared the video for the song, co-directed by John De Menil and Bat for Lashes' Natasha Khan. The clip depicts Khan as the main character in the conceptual narrative of The Bride, mourning her fiancé at a graveside in the California desert, laden with lightbulbs. It grows even creepier as the sun goes down and an eerily lit car pulls up behind Khan. The album, itself, is about a woman whose fiancé is killed in a car accident on the way to their wedding, so those dark, tragic, gothic themes play into the video's narrative nicely. And the song, of course, is very cool as well.
Watch the Bat For Lashes "In God's House" video below. The Bride is out July 1.
The Bride follows 2012's The Haunted Man.