Listen: Parquet Courts share new track, "Outside"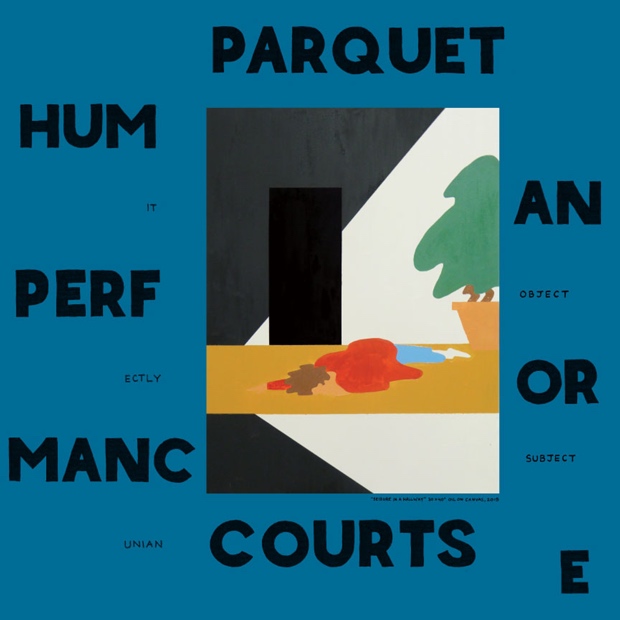 Parquet Courts have shared yet another new track from new album Human Performance. Previously, the New York indie rock outfit shared "Dust" and "Berlin Got Blurry." Today, they've shared "Outside," all one minute and 45 seconds of it. The band played the song before, when performing on Fordham University's WFUV. It's a short, new wavey jam, super catchy, and seems like a natural choice for a single. Listen to the Parquet Courts "Outside" stream below via Spotify.
Human Performance follows 2014′s Sunbathing Animal and 2015′s Monastic Living EP. It's out April 8 via Rough Trade.
Parquet Courts Human Performance tracklist:
1. Dust
2. Human Performance
3. Outside
4. I Was Just Here
5. Paraphrased
6. Captive Of The Sun
7. Steady On My Mind
8. On Man, No City
9. Berlin Got Blurry
10. Keep It Even
11. Two Dead Cops
12. Pathos Prairie
13. It's Gonna Happen