There's no big mystery as to why industrial music is so often associated with BDSM fetish communities. Few other genres, if any, feature as explicit an emphasis on both aggression and sexy, streamlined aesthetics. It's frequently the former that's most prominent, particularly the dancefloor-friendly EBM as pioneered by Nitzer Ebb and D.A.F., but even within the harshest strains of synth-driven domination and punishment, there's a groove to ground it all—a groove that often carries a hint of the sultry and provocative. This is, after all, the genre that spawned one of alternative music's most sexually aggressive choruses: "I wanna fuck you like an animal."
There's nothing so explicitly sensual about the music on Youth Code's new album, Commitment to Complications. The Los Angeles duo is uncompromisingly aggressive, which likely has a lot to do with the group's background in punk. The group's Ryan George spent his youth making loud, heavy music, having put in time as the lead screamer for California hardcore group Carry On. That little bit of knowledge is somewhat important when submitting oneself to the throb and clang of Commitment to Complications, as a standout track like the title cut ultimately begins to resemble a good old-fashioned punk beatdown, albeit translated through arpeggiators and drum machines. To use a phrase coined by Atari Teenage Riot, this is digital hardcore.
Commitment to Complications does, however, show a bit more nuance than their debut album, and within that space, just the vaguest hint of sexiness to lend their music an appeal beyond pure vitriol. In the final minute of "Commitment to Complications," the hyper-speed pummel drops in tempo, allowing for a transition into something more subtly dark, riding a writhing, dirty, sweaty groove. Similarly, "The Dust of Fallen Rome" finds its footing in a classic EBM throb before slowing down for something more soaring—even anthemic—yet still harsh in its distorted tone. More alluring still is the drawn-out darkwave intro of "Anagnorsis," which juxtaposes ethereal synthesizers against crashes of distortion and buzzing menace. It's aesthetically in a similar vein as vintage Ministry or Nine Inch Nails' earliest singles, when industrial music briefly flirted with the pop mainstream.
Subtlety, for Youth Code, is an element best used sparingly—there's some irony for you—but they've grown more adept at tempering their synth-punk tantrums with stronger songwriting and genuine moments of haunting melody. "Doghead" is one of them, a more gradually paced track that finds the duo shaping their cold, paranoid textures into something more accessible and curiously stunning. But in the more spacious, unsettling tones of "Lost At Sea," Youth Code once again find that perfect balance of sensuality and aggression, finding a palpable sense of darkness and eroticism in the album's least overtly intense track. And that's when it all kind of begins to make sense. Sex, destruction, dancing, screaming—it's all catharsis.
Similar Albums: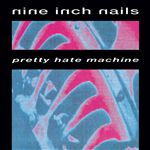 Nine Inch Nails – Pretty Hate Machine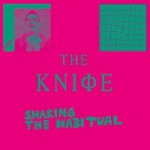 The Knife – Shaking the Habitual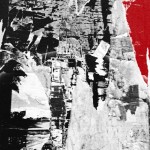 The Soft Moon – Deeper