Listen: Diarrhea Planet share new track, "Bob Dylan's Grandma"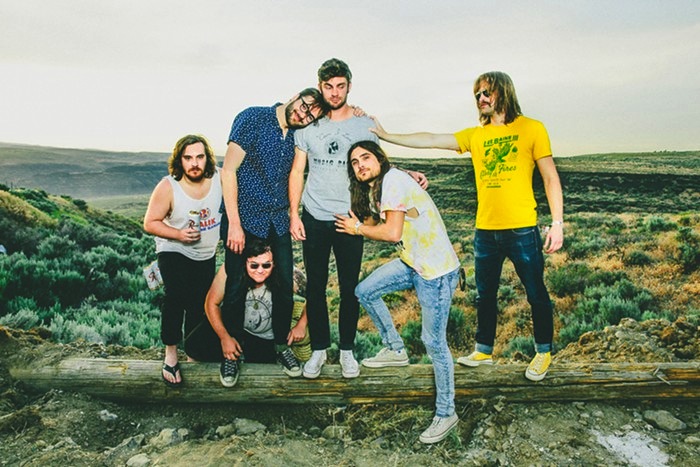 Diarrhea Planet has shared another new track from their upcoming album Turn to Gold, which is out June 10 via Infinity Cat. We've already heard "Let It Out," which gives some indication of the rock 'n' roll riffage they pull off on the album. Today they've got another track to share, titled "Bob Dylan's Grandma." This one's just as rocking, but with some rootsy, bluesy, country-influenced melodies in there for good measure. But if it's twang, it's twang that totally rips. Listen to the Diarrhea Planet "Bob Dylan's Grandma" stream below.
Diarrhea Planet Turn to Gold tracklist:
1 Hard Style
2 Announcement
3 Life Pass
4 Let It Out
5 Bob Dylan's Grandman
6 Ruby Red
7 Ain't a Sin to Win
8 Dune
9 Hot Topic
10 Lie Down
11 Headband
Read our recent feature, Has indie learned to rock again?, which credits Diarrhea Planet for making indie rock fun again.