Da Art of Storytellin': Sounds of the city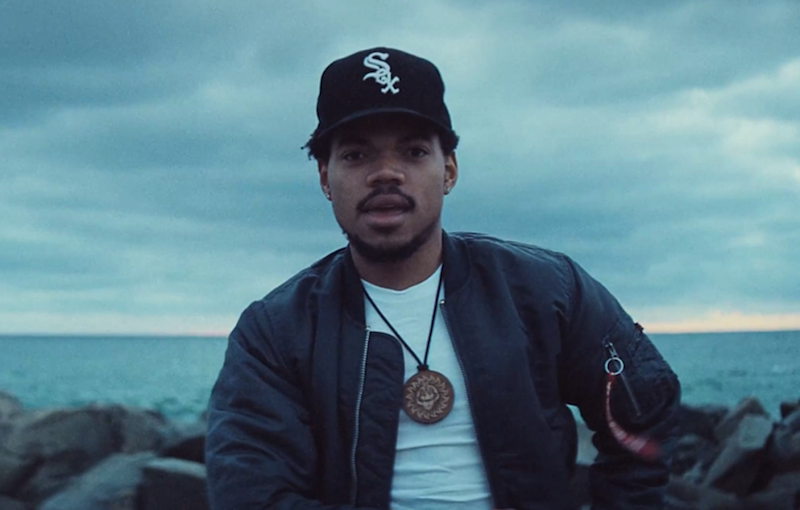 A few days before I sat down to write this month's column, my partner and I were in New York on a work trip. While we were there we had noticed the ubiquity of certain songs or artists: Beyonce's Lemonade and Drake's VIEWS ruled car stereos and radios the whole time we were there. (Save the unfortunate bar with the playlist consisting of Smash Mouth, Third Eye Blind, Candlebox, and Bush. Needless to say, we didn't stay there long.) Criticism of pop radio homogeneity notwithstanding, there was something pretty cool about a city so big all more or less listening to the same music.
In my day to day life, I don't listen to the radio. I don't drive, and I don't tend to hear many cars blasting music (well, you know, except for that one guy who is always playing Parliament. There's always that guy in Oakland), so it is hard to stay familiar with what what is not just Internet-popular, what are people listening to aloud on the daily. I know I'm listening to Rihanna and SZA's "Consideration"  and Beyonce's "Sorry" on loop, because they're seriously so good, but there's something really nice about being out in the world and hearing so many people listening to the same thing. Ubiquity isn't always great, many a terrible song became hits and played endlessly. But when everyone loses their shit over the damn "Panda" song? I'm pretty into that.
The best mixtapes of May 2016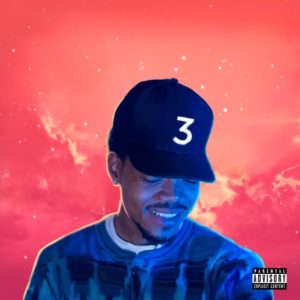 Chance The Rapper – Coloring Book
One of my favorite music moments in 2016 so far is Chance The Rapper's phenomenal guest turn on Kanye West's "Ultralight Beam." The gospel-inflected song is easily one of the best tracks this year—I cried listening to the song. Chance's verses were one highlight among many (mega props to Kirk Franklin, The-Dream, and the sublime Kelly Price), yet his beautifully acrobatic and emotional performance was especially resonant. As someone who was at best lukewarm about Acid Rap, his guest spot on "Ultralight Beam" was something of a turning point. I suddenly couldn't wait for Chance's follow-up. I'll be straight with you right now: Coloring Book is a fantastic, vulnerable and exuberant album. Technically a mixtape, it has incredible focus and features a litany of impressive collaborators: Kanye, Future, Lil Wayne, 2 Chainz, Jeremih, Young Thug and on and on. Yet there is no question as to whose record this is. Coloring Book expands upon the explorations and incorporation of contemporary gospel music, similarly mined in Kanye's Life of Pablo, resulting in an album that is uplifting and incredibly affecting. Whether Chance is rapping about the absurdities and perils of the music industry (as in "Mixtape," a biting and still playful turn with Young Thug and Lil Yachty) or his lamentations and tributes to his hometown of Chicago (see the amazing "Summer Friends" for the former and the fantastic "Angels" for the latter), Chance is an enthralling performer. He brings so much energy and heart to each song, it's breathtaking. There are moments on Coloring Book that made me emotional, places where the feeling of nostalgia runs deep ("Juke Jam"), where the affirmations come in ("D.R.A.M. Sings Special"), and where the joy is so pure ("Angels" again). Coloring Book is a wonderful and special album, a true testament of Chance's tremendous talents.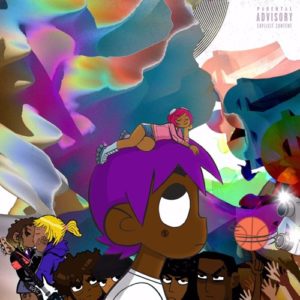 Lil Uzi Vert – Lil Uzi vs. The World
With its smartly illustrated album art, it was tough to not download Lil Uzi Vert's latest tape. Lil Uzi vs. The World is only Vert's second mixtape but it boasts some excellent production and solid raps. Loosely based on Bryan Lee O'Malley's Scott Pilgrim books, Lil Uzi vs. The World relishes in its nerdy references (see the Pokemon-referencing "Team Rocket"), while completely in the form of contemporary rap music. The Philly native uses the form of ATL hip-hop (working with Atlanta luminaries like Metro Boomin) and incorporates his less-than-gangsta interests. The result isn't something that is novel or a joke, rather it feels so heartfelt and genuine. It helps that Vert is a naturally charismatic and able rapper. He sings with a lot of conviction; his ode to Scott Pilgrim's central couple on "Scott and Ramona" makes this especially evident. Lil Uzi vs. The World showcases an artist with wide-ranging interests and influences and hopefully, someone who won't feel bound by genre restrictions and use the most of his creative talent.
Tate Kobang – Since We're Here
I had benched Tate Kobang's debut mixtape Since We're Here last month in favor of doing an all female line-up. This month I couldn't wait to talk about the tape, when just a day ago Kobang dropped a second tape. I mean, come on, I haven't even had a chance to talk about this one! Tate Kobang first landed on the radar with last year's "Bank Rolls (Remix)" and then again with February's excellent "Oh My." With two confident bangers, there was no question that his debut tape would be hotly anticipated. Since We're Here does not disappoint. It's smart and shows a lot of interesting experimentation and play with his influences, chiefly with his native Baltimore's club music. "Nasty Girls" is the showstopper here. Produced by Blaqstarr, it's jagged and spare, giving Kobang plenty of room to take control and deliver sharp verses. Similarly "Number 5" pairs a squiggly effect with an insistent beat that recalls the Neptunes' best tracks giving Kobang an excellent backdrop for his flow. While there is no cohesive vision, Since We're Here is fun, it feels fresh and exciting and firmly lands Tate Kobang as one to watch.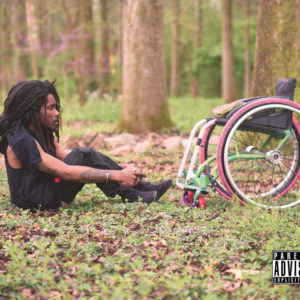 Ethereal – Look At Me
This one, this one right here. As regular readers know, I'm a huge fan of Awful Records. The variety and consistency of their line-up is something that really endears me to them and I keep hearing new things from Awful that continue to impress. Ethereal is one of Awful's founders and one of their most intriguing and talented MCs. Highly prolific (he released two excellent mixtapes last year I Think I'm On  and I Think I'm On , I mean, I think there were only two releases…), Ethereal has released Look At Me, a short but wonderful EP. With a striking album cover that depicts him in the woods facing his wheelchair, Look At Me contains a lot of self-examination and introspection, but it never shies from being bold and attention-grabbing. With excellent production and alluring guest turns from fellow Awful mates Abra, Alexandria, Father, and Coodie Breeze, Look At Me is an immaculate EP. I was sold on the first track "Mind," a sexy song with a pitch-shifted turn by Alexandria that mines '90s R&B slow jams, my weakness. As great as all his guests are, Ethereal is the obvious standout. His low key delivery is complimented well by the music (see most especially in "Look At Me"). Ethereal's greatest talent is his ability to create atmosphere and to lead you on a journey. At just under a half hour long, Look At Me feels full and accomplished while also leaving you wanting more.
Also worth downloading:
The return of T.I. (or rather, the T.I. we all used to be excited about) on Bankroll Mafia's eponymous tape.