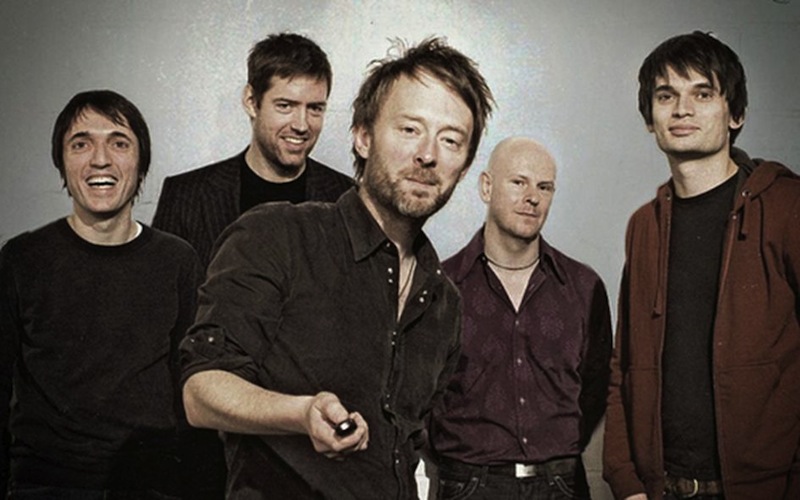 Thirty years, nine albums, and not a bad one in the bunch! How does a band like Radiohead pull that off? To be honest, it's probably a combination of countless elements but, to put a finger on just two, let's go with a relentless dedication to consistency and an unbridled desire for change and evolution. From the moment they put out the somewhat straightforward alt-rock hit Pablo Honey (1993) onward, the British quintet seemed fixated on transcending genres even as they were defining new ones. So, while particular elements of rhythmic, melodic and lyrical themes have stayed in tact, the band has never tried to repeat a particular success. And while that means we'll all be waiting for another OK Computer our entire lives, it also means we'll never be let down by a failed attempt at one.
With the surprise release of A Moon Shaped Pool this month, many fans and critics are speculating that it might be the band's swan song. And while I'm not quite ready to make such a speculation just yet, they've definitely deserved their retirement if that's the case. So to celebrate the band's career up to this point, we've assembled 22 of their greatest hits. There's at least one from each album, and two or three from the records that have left the biggest impact. And, rather than dive in for two hours of chronological (or, ahem, alphabetical?) jams, we've tried to organize these by sonic mood, for a playlist that will swell and subside in the same manner the band's records traditionally do.
So sit back and grab your headphones here's Radiohead's Greatest Hits, from "Creep" to "True Love Waits."
---
Disc 1: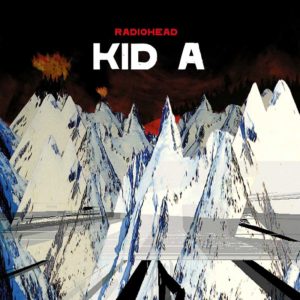 "Everything In Its Right Place"
from Kid A (2000)
This slow-brewing favorite was once a bit of a shocker to the band's fanbase, so we start off with it to remind us of how far and wide the band's discography has stretched. The gorgeous and otherworldly build up here gets us in the perfect Radiohead mood.
---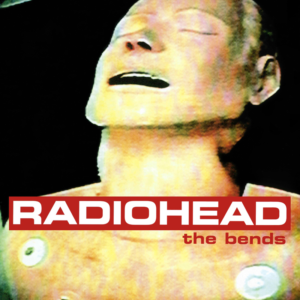 "Just"
from The Bends (1995)
But the band has never survived on ambience alone, so we're sure to jump into some weirdo-rockin' good times. A highlight from the band's sophomore record, "Just" crunches and swells near the end, giving an indication of what was to come on OK Computer.
---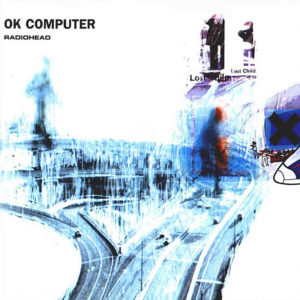 "Paranoid Android"
from OK Computer (1997)
No Radiohead collection is complete without this stunning, six-plus-minute progressive alt-rock odyssey. It speaks for itself.
---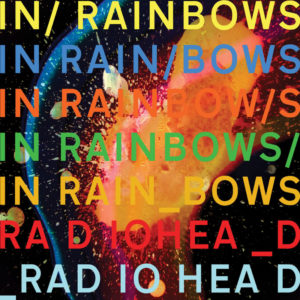 "Bodysnatchers"
from In Rainbows (2007)
In Rainbows sounded fresh in a way most Radiohead followers likely didn't think possible. "Bodysnatchers" is a powerful yet odd rock masterpiece, its hybrid of blues hustle and spazzy energy keeping the momentum up at the start of this disc.
---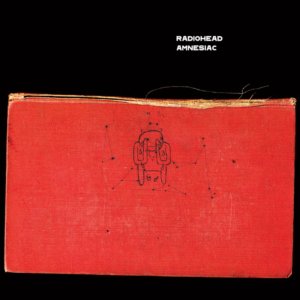 "I Might Be Wrong"
from Amnesiac (2001)
We keep up with a theme with one of the higher energy cuts off Amnesiac, a riff-driven cycle with vocal work from Yorke that presented a good indicator of what was to come from the frontman's solo career and later work with Radiohead.
---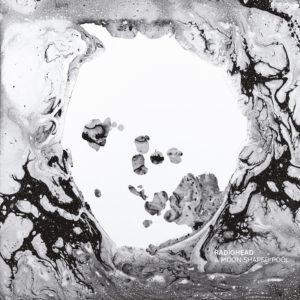 "Identikit"
from A Moon Shaped Pool (2016)
The progression of the sequence slows down a bit with a newer cut, still maintaining some tight rhythms from Phil Selway for the time being. What starts as a melancholy slow-brewer bubbles into one of the sickest solos of Jonny Greenwood's career.
---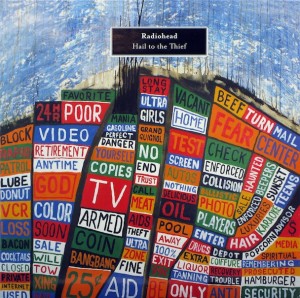 "Go To Sleep"
from Hail to the Thief (2003)
For the latter half of disc one, we veer into the (even) darker, more meditative side of Radiohead's discography. "Go To Sleep" is Yorke et al. at their swirling, doom-obsessed best, and also at their most jam-band-esque stage of their career.
---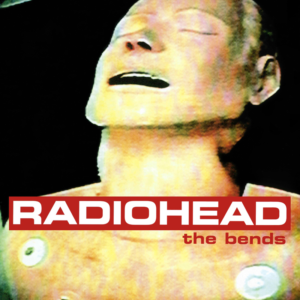 "Fake Plastic Trees"
from The Bends (1995)
One of the sappiest and most beautiful alt-rock ballads of all time, "Fake Plastic Trees" is a rare moment where Radiohead dwell in simplicity. But that doesn't make it a wasted track. Quite the opposite, really—the band take this simple song form and transform it into one of the most memorable and devastating pieces on The Bends. Best listened to during a heavy storm.
---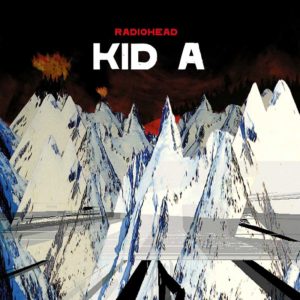 "Idioteque"
from Kid A (2000)
From here, the slower, more ambient vibe remains but in comes some dancier, Aphex Twin-like IDM vibes. This is another one that pretty much speaks for itself.
---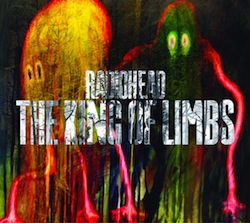 "Little by Little"
from The King of Limbs (2011)
It's said that The King of Limbs is the worst Radiohead record (outside of Pablo Honey, anyhow). And while that's probably true, that doesn't mean it's a bad record. A little repetitive, perhaps, but it's also easy to see how without a song like "Little by Little," the band wouldn't have progressed to a masterpiece like A Moon Shaped Pool. So, while it might underwhelm, "Little by Little" deserves a spot on here.
---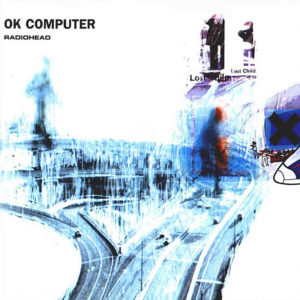 "Let Down"
from OK Computer (1997)
Another flawless work off OK Computer. A gorgeous guitar-driven ballad flourishes into an explosive instrumental interlude before delivering one of the most memorable choruses of the '90s.
---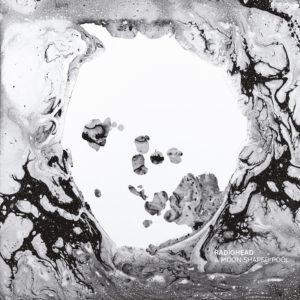 "True Love Waits"
from A Moon Shaped Pool (2016)
A legendary Radiohead track and longtime live favorite, "True Love Waits" had a couple of reincarnations before appearing on record in this bleak, minimalist form. Even though it's less than five minutes long, it's almost impossible to not lose your sense of time.
---
Disc 2: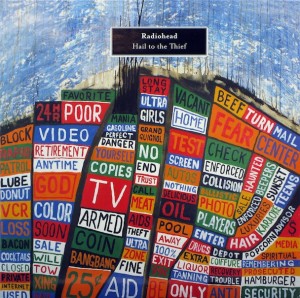 "Sit Down, Stand Up"
from Hail to the Thief (2003)
More jam-band-esque grooves from Hail to the Thief. This is the closest the band ever got to pure club music, its bluesy intro building to an intense glitch-driven breakdown. THE RAINDROPS!
---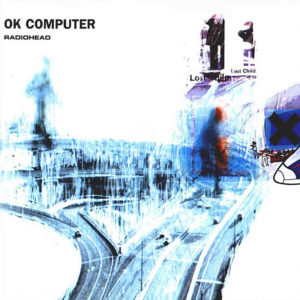 "Electioneering"
from OK Computer (1997)
We stray for a second to something a little more upbeat (musically)— another iconic selection from OK Computer, featuring one of the hardest rocking performances in the band's repertoire.
---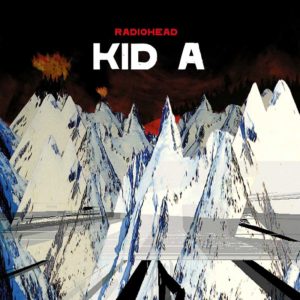 "How to Disappear Completely"
from Kid A (2000)
Here we take it down a few notches for a stunning, stark, string-driven ballad.
---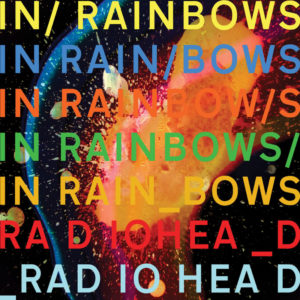 "Reckoner"
from In Rainbows (2007)
Even late in their career, Radiohead have continued to create one-of-a-kind rhythms and melodies. "Reckoner" is a ballad at heart, but it's propelled by one of Selway's most distinctive drum parts and some breathtaking orchestration on the part of Greenwood.
---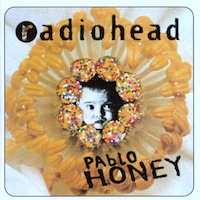 "Creep"
from Pablo Honey (1993)
You know this one. You love it and you hate it (almost as much as Yorke does) but you'll never forget it.
---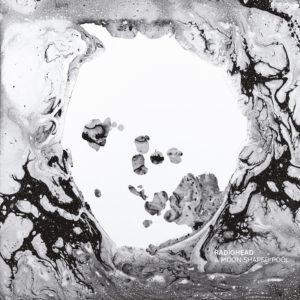 "The Numbers"
from A Moon Shaped Pool (2016)
Another instantly iconic work from this year's A Moon Shaped Pool. This folky work is slow, psychedelic and mesmerizing.
---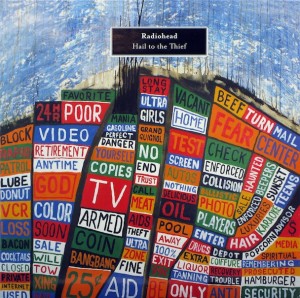 "Myxomatosis"
from Hail to the Thief (2003)
We bring things up one more time with this fuzzy, funky riff.
---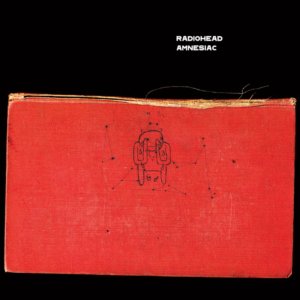 "Dollars and Cents"
from Amnesiac (2001)
And then back down for a more contemplative moment.
---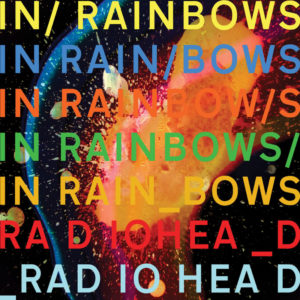 "House of Cards"
from In Rainbows (2007)
For our penultimate moment, a less ethereal track but one that maintains a slow and meditative mood, the jazzy melody of "House of Cards" leading us to our final track.
---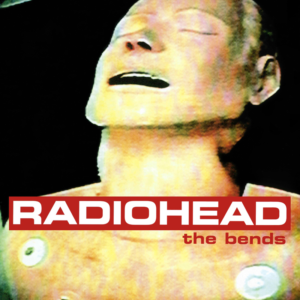 "Street Spirit (Fade Out)"
from The Bends (1995)
And here we end the program with possibly the best closer from a band that is particularly gifted at writing closers. "Street Spirit" is dark and epic, brooding yet anthemic. It has and will be covered time and time again but nothing will ever beat the tone and execution of the original. Fade out, indeed.
---
Support our Site—Subscribe to Our Patreon: Become one of our monthly patrons and help support an independent media resource while gaining access to exclusive content, shirts, playlists, mixtapes and more.