Watch Chance the Rapper's "No Problem" video, Coloring Book now on Spotify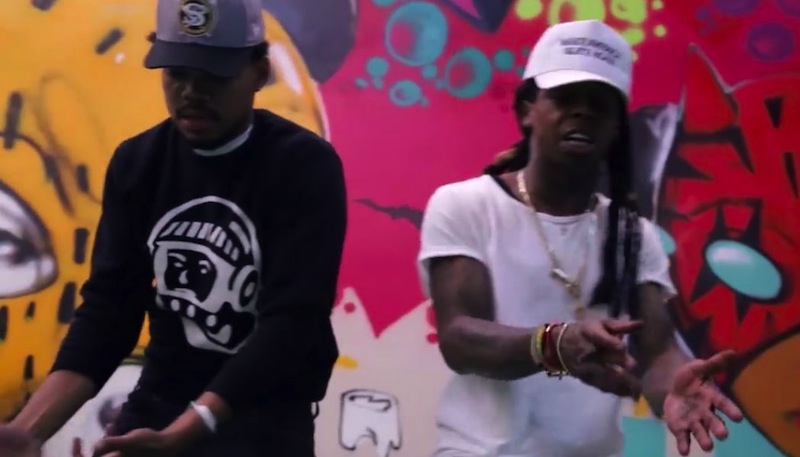 Earlier this month, Chance the Rapper released his long-awaited third mixtape, Coloring Book. Today he's released a new video from it, for upbeat highlight "No Problem." It's a pretty straightforward celebration, featuring cameos from Lil Wayne, 2 Chainz and DJ Khaled, with scenes of Chance riding in an SUV limo, dancing in a department store dressing room, playing basketball and other various activities. There's also a good amount of footage of Wayne skateboarding. The clip was directed by Chance, himself, along with Skim Nasty, and you can watch the Chance the Rapper "No Problem" video below.
Read our review of Coloring Book.
Chance has also finally released Coloring Book on Spotify. When it was originally released earlier this month, it was an Apple Music streaming exclusive. Listen to it on Spotify here.