Pop Life: When Indie Goes Pop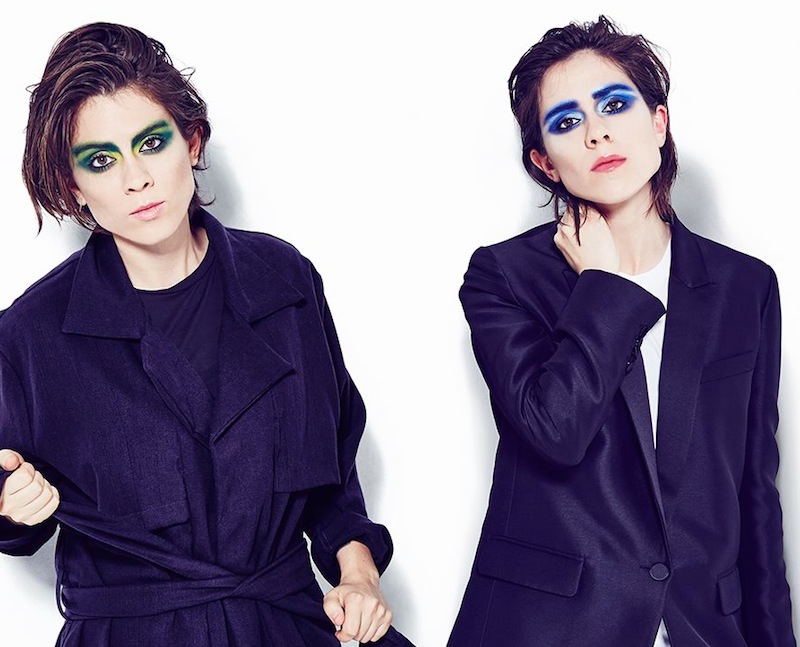 The idea of a band "going pop," in almost any genre, used to be the worst possible thing. It was considered an obscenity, a complete repudiation of a musician's artistic reputation. Consider Jawbreaker making Dear You in 1995: With hindsight, it's clear that the punk band's major-label debut was slightly different at best from previous records, but back then Jawbreaker fans considered slightly cleaner vocals and clearer production a betrayal, a—GASP!—sellout. Christ, there are probably still punk diehards out there angry at Green Day, Rancid, Blink-182 and the like for becoming popular outside their niche.
In the nebulous category still inexplicably called indie, this was also a problem as recently as the mid-2000s. Somewhere, most likely in Greenpoint, a Rilo Kiley fan is thinking about the sleek production of the band's final album, Under The Blacklight, and getting upset that the band didn't just remake The Execution of All Things several more times.
Fast-forward to the early and mid-2010s, and this is no longer a problem for most music fans. In more than a few instances, "going pop" has not only brought the music of indie artists to broader audiences but also resulted in quite a few of them making the best music of their career.
*******
I can't say I much cared for most of the music Tegan & Sara made in the 2000s and early 2010s, when they made a name for themselves as a twee indie duo. Which is not to say those records, the bulk of their output, are bad. They aren't. No Tegan & Sara album has lacked sound songwriting, well-executed melodies and thoughtful lyrics, but the instrumentation and arrangements were often acoustic and thoroughly unremarkable. They just didn't stand out to me, and I'd say that also extended to most people beyond their core fanbase.
Then, in 2013, Calgary's finest musical twins put out Heartthrob, their seventh studio album. It's about as massive a "going pop" move as any in recent music history—the differences between it and their previous album, 2011's Sainthood, are massive—but making an album of candy-coated synth pop with monumental hooks didn't dilute the best aforementioned aspects of Tegan & Sara's earlier music. In fact, it cast their canny melodicism into the starkest possible relief, and cloaking their still emotionally raw lyrics in these bright arrangements gave them even more of a gut-punch: consider the regretful lover's lament on "I Was A Fool" or the plea of "How Come You Don't Want Me." On the other end of the spectrum, there's the carnal bliss of "Closer," which is straight up one of the best pop songs in the past 20 years.
Love You To Death, Tegan and Sara Quin's latest work, continues the musical direction of Heartthrob but amplifies it in every aspect: production, catchiness, lyrical acuity and song construction. Every last one of these goddamn songs is a potential single. "Stop Desire," "Faint of Heart," "That Girl" and "White Knuckles" all feel like bombs full of hooks and synth riffs dropping on your head. The adjustments of Heartthrob and this record have considerably boosted Tegan & Sara's popularity—the former debuted at #3 on the Billboard 200, the latter reached #16, and they've toured alongside Katy Perry and Lady Gaga—but the pop sheen has only improved their most substantive aspects. On "Boyfriend," Love You To Death's first single, they narrate a love triangle centered around a woman publicly dating a man but secretly seeing another woman while struggling to come out as gay. In light of recent horrors, bringing a message like that to a broad pop audience is nothing short of essential. And on a more general level, the duo's songwriting has never had greater depth: the one-two punch of "100x" and "BWU," showing romance in its sharpest pain and deepest joy, is particularly resonant.
*******
The application and use of the word "pop" is every bit as nebulous, if not more so, as that of indie. It now seems to indicate "something that a lot of people like that isn't an easily identifiable subgenre, probably with big synth riffs, perhaps also compressed-sounding live drums or programmed ones, easily turned into an EDM remix but usually not funky enough to be R&B…" You could go on. No one really knows what pop is, including me, but we must roll with the accepted definitions.
Plenty of "indie" bands have made what are, more or less, pop records in the last few years. They aren't always referred to as such, because in some circles that shit would be impolitic. But if, say, Modern Vampires of the City by Vampire Weekend is anything other than a pop album (a brilliant one, miles ahead of its two overly cute predecessors in songwriting and maturity), I'm the new starting center for the Golden State Warriors. The same is essentially true of CHVRCHES, who to their credit are straightforward in calling their sound "electronic pop." The Glaswegian trio does a phenomenal job of bridging the Venn diagram of popular success and critical acclaim. Their recently released alternate version of "Bury It," featuring Hayley Williams, is an excellent encapsulation of how they do this (not to mention making me remember how good the last Paramore album actually was—and I am decidedly not a fan of theirs).
Many of the best pop music this year hasn't come blatantly packaged as pop in terms of major-label marketing or genre. Ariana Grande's Dangerous Woman, Nick Jonas's Last Year Was Complicated and 7/27, the debut album by Fifth Harmony, are the highest-profile traditional pop releases of the past two months, and only the Grande album is particularly interesting to me—although Jonas is skilled at what he does, and Fifth Harmony have a devoted fandom for a reason. Meanwhile, earlier this year, we saw Rihanna succeed in her gambit to finally make an album without immediately skippable tracks in ANTI, but she also forgot to make it any fun to listen to. And as for LEMONADE, no, it's not really a pop album in any sense other than being credited to a popular artist, although certain songs on it—"Formation," "Hold Up," "Sorry"—are indelibly addictive.
Out in Toronto, Drake caught a fair amount of flak for VIEWS, a moody pop record on which he sometimes rapped and often used strains of R&B and dancehall in the production. He's basically on some standards-crooner shit on "Keep The Family Close." It's clear he made exactly the album he intended to, but as a rapper (and as rap Twitter's eternal punching bag), he'd never get away with it clean. Not to mention VIEWS is far from perfect, overlong and unevenly sequenced, but its most widely appealing moments are by far its best, like the dancehall-inflected "One Dance" and "Controlla."
And on the rock/punk/whatever-we-call-shit-with-guitars-in-2016 portion of your radio dial, numerous bands known for embracing their sloppiness are … Well, they're still doing that, in many ways, but also trying to make music that's utterly massive in scope and appeal. Diarrhea Planet, Modern Baseball and The Hotelier, all known as anthem-creating punk and emo bands, doubled down on that aspect of themselves while adding just a touch of production polish on their latest records Turn To Gold, Holy Ghost and Goodness, respectively. And doing so was smart as hell. It didn't change any essential aspect of their sound, but made it more indelible. They're not looking to sell out the 500-capacity venues anymore. They want to sell out the fucking auditoriums, and they're making songs that—with a little luck—are up to the task of taking them there.
More than a decade's passed since the birth of poptimism, and we still haven't fully absorbed its lessons of open-minded listening. In response to that some of its staunchest advocates have essentially become reverse rockists. But the point of all this rambling has been that so many of the genre divisions we once believed in no longer exist as they once did. All that really matters are the songs and how many people get a chance to love them. Although they sometimes fail, artists who want to unite disparate audiences through impossible-to-ignore songs are always worth saluting.