Album of the Week: Maxwell – blackSUMMERS'night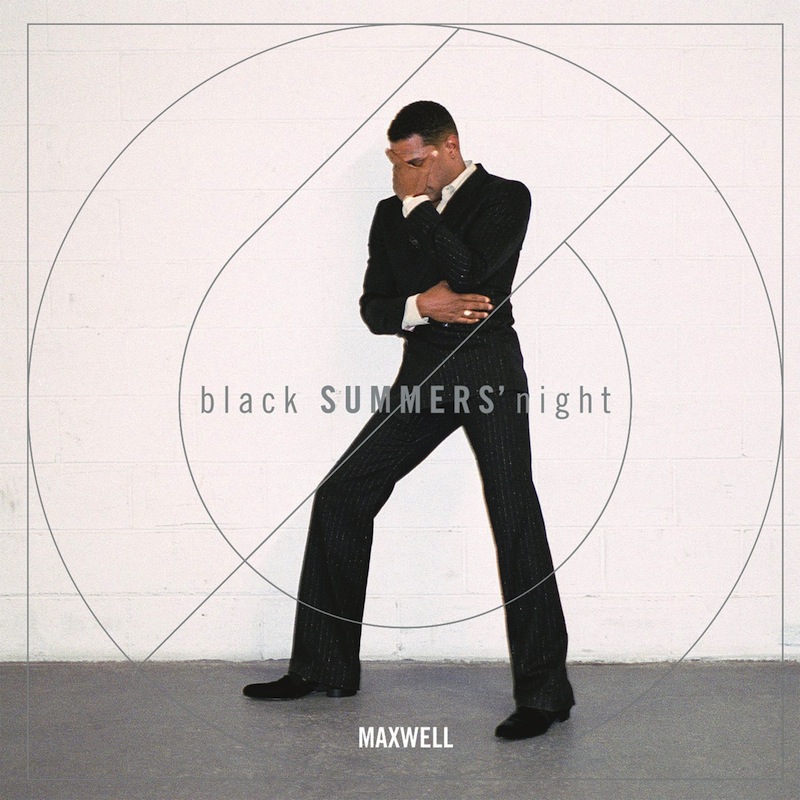 To hear the opening notes of "All the Ways Love Can Feel," the first song on blackSUMMERS'night, it doesn't feel like seven years have passed since we'd last heard from the living New York R&B legend. Dense, modern, arty music has always been Maxwell's forte. His debut, Maxwell's Urban Hang Suite, was a concept record about romance played to smoothed out jazz and quiet storm, while his second, Embrya, showed him embracing the tricksy song titles and structures more closely related to art rock and classic prog. This was the same time Common was getting wild with Electric Circus and future neo-soul and art-rap legends such as OutKast, D'Angelo, the Roots and greatest-living-R&B-singer Erykah Badu were making their mark. Even his relatively closer to earth follow-up Now, an album structured similar to Common's traditionalist return to gravity record Be (helmed, we must remember, by a young soul-centered College Dropout-era Kanye), featured a nod to those art rock inspirations with a cover of "This Woman's Work" by Kate Bush.
It helps that he's played this waiting game with his fans before. The gap between Now and the first installment of the BLACKsummers'night trilogy was 8 years, and even then his return sounded fresh. Maxwell's always produced and written his own material, and so he possesses that same auteurist streak that we see in Kanye or D'Angelo or Kate Bush or Beyonce, that drive for modernity even in what are rather old models of approaching soul and R&B music. If Hang Suite was his virtuosic manifesto as a young artist and Embrya and Now functioned as his miniaturized prog phase, learning both the curvatures of indulgence and restraint, BLACKsummers'night was always envisioned as the totalist return to art-school quiet storm.
Where the first record stuck close to sex jams and a jazz palette, however, his new record immediately pivots away. Apparently, Maxwell interprets summer through the lens of synthesizers and studio tricks. It's an interpretation that works; the record immediately sounds modern and slick, avoiding the worry that Maxwell would return wild and hoary from his art-mystic hovel with an inscrutable masterpiece. D'Angelo's dense masterpiece was a glory to behold, but Maxwell's material had never been shaped like that. To see those worries allayed, in but a flick of the fingertips over the keyboard as that rich synthesized organ of "All the Ways Love Can Feel" ripples out of the speakers, was a victory.
The album that follows feels invigorated by these new timbres. It's almost as if these songs have been around forever, half-finished and fussed over, Maxwell adding and subtracting ideas, comping together takes from his virtuoso backing jazz-funk band, until, at last, like Kanye and Mike Dean huddled together in the studio, they find the sound. The bright synthesizers are a treat that bring this set of songs to life in an unexpected way, at times crackling like lightning and at others humming and beaming like the recently-departed Bernie Worrell. He explores the shape and space this new infusion of synthesized textures can bring him, breaking from the more traditional organ sounds on his previous record. It's akin to when The Roots started venturing beyond the Rhodes, as mighty an instrument as it is.
It was a question how far Maxwell would lean into the "Summer" aspect of this record. His interpretation of "Black"-ness for the first in the trilogy was a joyous celebration of black art, intimacy and life, foregrounding his intention literally in capital letters. There was suppleness, dexterity, richness. So it's not a surprise, really, that his take on "Summer" is likewise as bold, defined in fact precisely by boldness under summer sun, while avoiding tropes or cheese or stereotypes. Summer is a season of love, of recrimination, of heat and heat and heat, of color but also lurid darkness. If in winter our emotions freeze inside of us then in summer they rise like waves of heat from our pores and from the very heart of the earth. The centering of modern synth sounds and textures over the horns and strings of his debut (though still tastefully present here at the right time) seems to underscore this broader and richer understanding of the inspiration space of summer.
That kind of space has always been rich for jazz, for funk, for Maxwell in particular. But the record doesn't recycle its moods often. If "Lake by the Ocean" is the greatest Steely Dan song stolen back from the great white jazz-pop band by hands of the same color as all their inspirations and rendered more sincere, then "1990x" is the beginnings of the approach to night of the second half of the album, featuring a swampy lustful vamp and seducer's croon. "Gods" would be at home with hipster-types as the real-deal kind of heartbreaking emotional alternative R&B that white singers have been making in the wake of The Weeknd for more than a few years now, and "Lost" is a vicious and sorrowful blues tune rendered Olympian in scale with Maxwell's dense quiet-storm jazz-funk instrumentation.
What's impressive about this record, what is always impressive with Maxwell, what must have taken all the years leading up to this record, is the space between the instruments, the restraint, the way every flourish and lead line and swell and riff seems to be more streamlined down to its smallest possible size while being given lavish enough production to make it sound more like a fantasy of heaven than something made by human hands. Maxwell takes after living-greats Sade in this regard, a band that many listeners would not know is a proper band, with live instrumentation and inhuman precision and tastefulness that can, as if by magic, seamlessly playback every single recorded note live. The admiration the community of musicians has for R&B and jazz players of this caliber is unspeakably high, as the collective mourning of the musical world for Bernie Worrell shows. That Maxwell is able to get performances like these and mix them so that no strum of the guitar or pluck of the bass string or slashing accent of the hi-hat is lost is both a testament to the player who know both when and how to play and Maxwell, who is masterful at composing, arranging and producing his work.
There are a lot of astounding things going on here. There is a lot of building and flowering from Maxwell's last. The fact that it ends on the sounds of murmuring water on the track "Night," the capitalized component of Maxwell's forthcoming close to this trilogy, reminding us that there is still another full record of this we've yet to receive to close the full concept out makes me giddy, makes me nervous, makes the hairs on my arms stand up on end. It's been seven years to get part two and, by god, with what we received, it's been worth it. Seven more would be a mighty long wait, but if it has to be to get something this good, something that stands up not only to its precursor but also to the classics of the genre dropped by Isaac Hayes and Marvin Gaye and Stevie Wonder and Prince and Sade and Erykah Badu? It'll be worth it.
Similar Albums: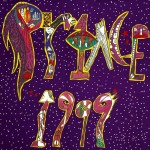 Prince – 1999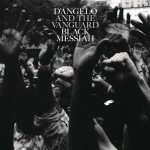 D'Angelo and the Vanguard – Black Messiah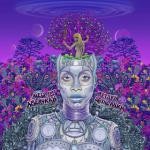 Erykah Badu – New Amerykah Pt. 2: Return of the Ankh
Langdon Hickman
Langdon Hickman is listening to progressive rock and death metal. He currently resides in Virginia with his partner and their two pets.